An influx of Atlantic moisture will keep parts of the East Coast quite soggy through the end of the work week.  In fact, heavy downpours have already led to flash flooding and high water concerns on Wednesday morning in southeastern Virginia. https://twitter.com/WeatherNation/status/1303770149451857922 Radar estimates of 3 to 8 inches of rain fell over the course of just a few hours in the Hampton Roads region.  Unfortunately, rain totals may continue to climb.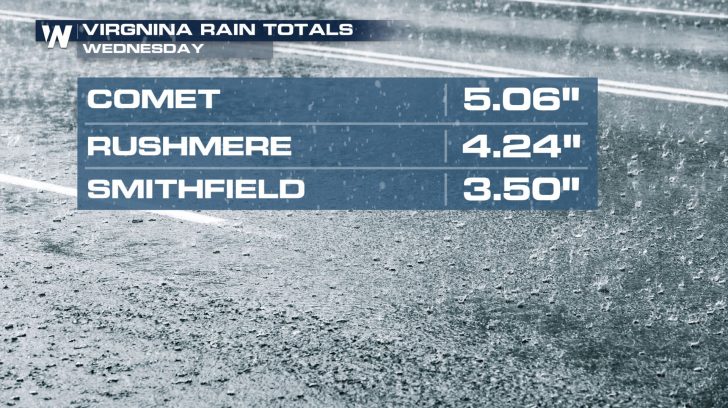 Scattered showers and thunderstorms will continue through the evening and into the nighttime hours.  The risk for excessive rainfall will continue into Thursday.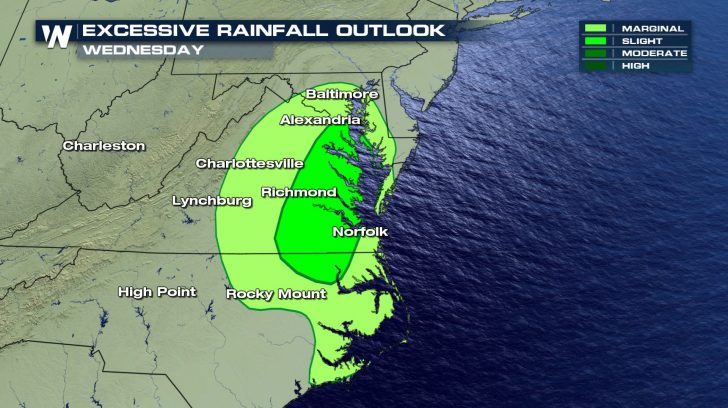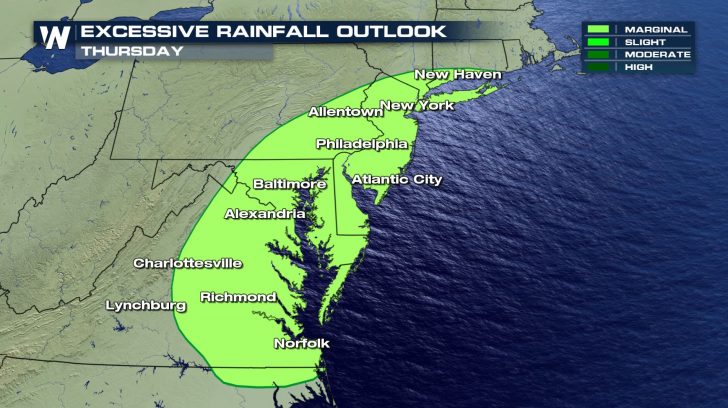 In anticipation of the heavy rainfall, the National Weather Service offices in Wakefield, Virginia and Baltimore / Washington, D.C. have issued a Flash Flood Watch through Thursday evening.  This watch includes much of eastern Virginia and parts of Maryland west of the Chesapeake Bay.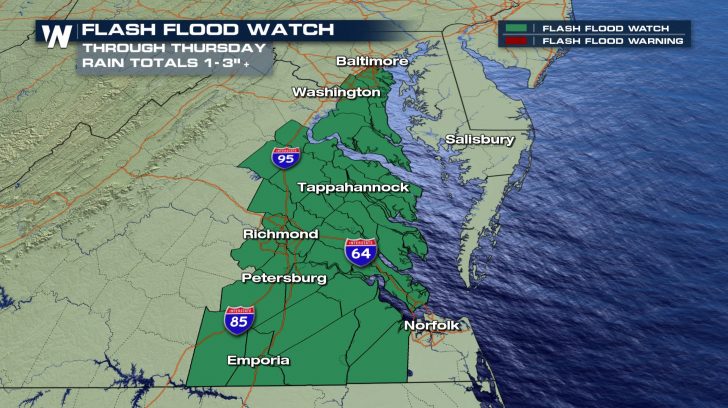 The low pressure bringing the heavy rain to the Mid-Atlantic---located approximately 300 miles southeast of Wilmington, North Carolina---is also being monitored by the National Hurricane Center for possible tropical development.  Luckily, the chance for that happening is low.  However, the low is moving to the northwest at about 10 to 15 miles per hour and is expected to move inland over eastern North Carolina on Thursday afternoon.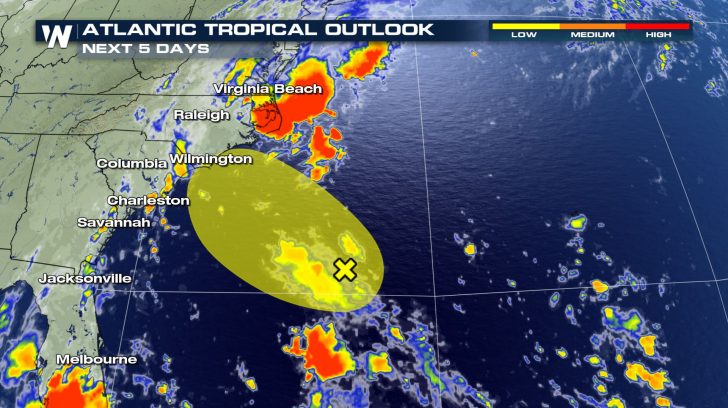 WeatherNation will continue to monitor this area of low pressure and all of the impacts it may bring to the East Coast.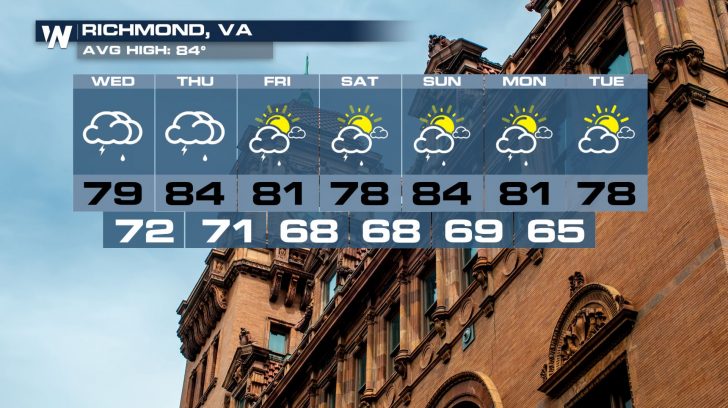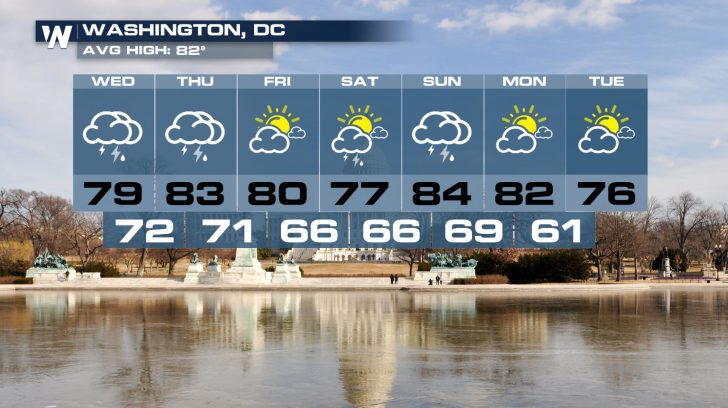 Be sure to follow WeatherNation on
Twitter
and
Facebook
for the latest information.