WEST COAST: An early-season atmospheric river has brought in rainy days to the west coast of Washington, Oregon, and California. Additional coastal impacts are expected to linger through Wednesday.
High Surf Advisories have been issued for coastal Oregon and California for high wave danger.
We've already seen rainfall totals on the order of 5"+ with more on the way into the middle of the week. Due to the drought conditions in the PNW, we anticipate minimal river or creek flooding as the waterways are relatively low and can handle in the influx of moisture. Cooler air with the next front will even produce some high elevation snowfall!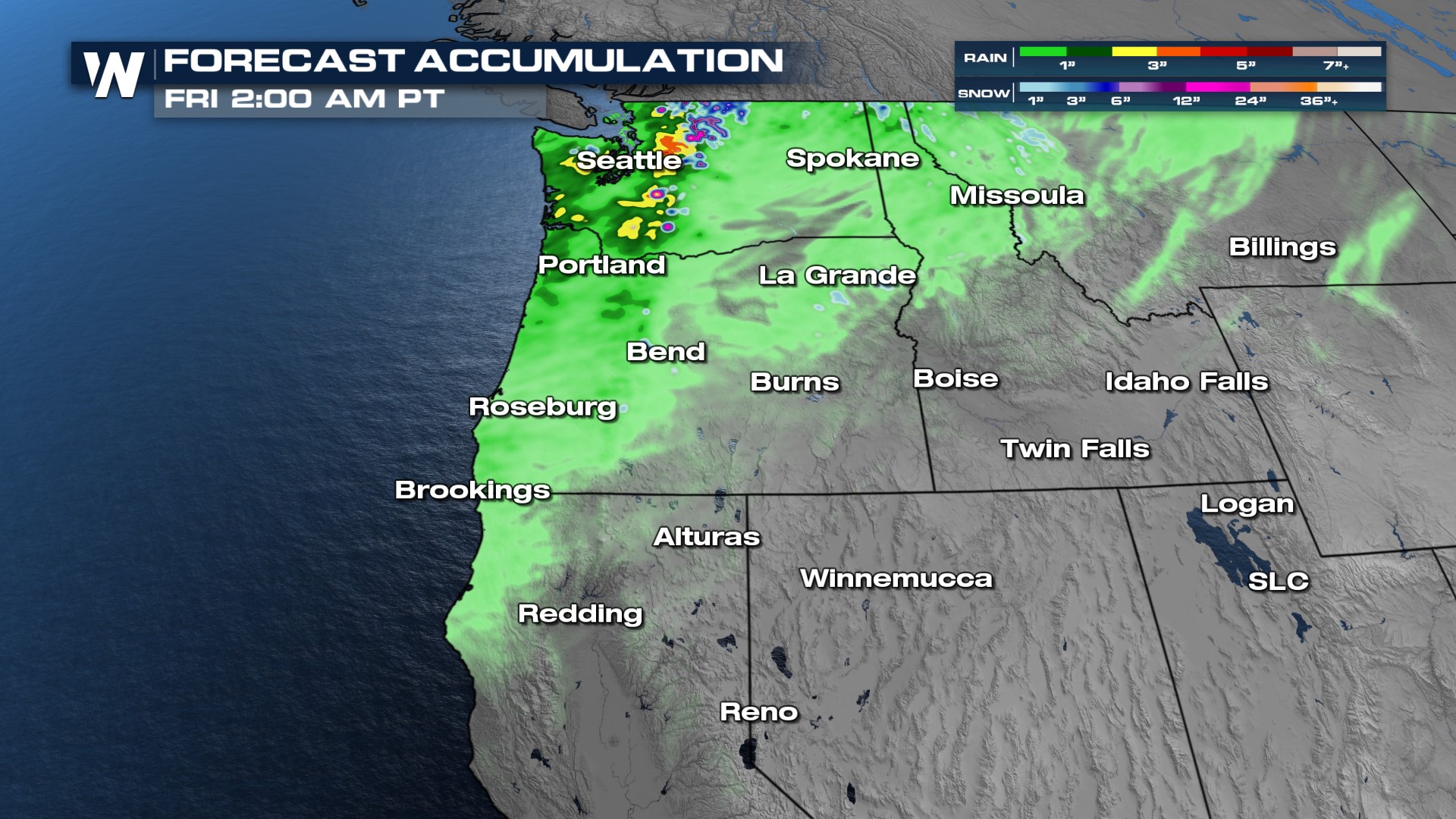 Additional pushes of moisture coming onshore from the Pacific will bring more rounds of rain into mid-week.
Isolated areas of flooding are possible in spots that are prone to flood, and near burn scars from previous fires. Never drive over flooded roadways!