A strong geomagnetic storm is expected to impact earth Thursday into Friday, following several events earlier in the week, including several Coronal Mass Ejections (CMEs) and a coronal hole high speed stream. https://twitter.com/NWSSWPC/status/1559625491102912512 This activity could lead to a strong show from the Aurora Borealis Thursday night into Friday, with the potential for viewing on the horizon as far south as the Carolinas and the Central Great Plains. The latest forecast from the University of Alaska Fairbanks (top of page) shows the potential for the aurora to be visible overhead (green shade) south of the I-80 corridor from New York through Nebraska. Northern Wyoming, Idaho, and Oregon are included. With clear viewing conditions and dark skies, the aurora may be visible on the horizon (green line) as far south as the Upstate in South Carolina, through the I-40 corridor in Oklahoma, the northern Great Basin, and northern California. Meteorologist Alana Cameron spoke to the SWPC this week about what geomagnetic storms are and how they impact earth. [embed]https://www.youtube.com/watch?v=Cb3cvBJfAEI[/embed] For the best chance to see the aurora, try to find a location without light pollution (away from cities). Darkest conditions typically occur after midnight, however, the waning gibbous moon may impact viewing conditions.
Cloud Forecast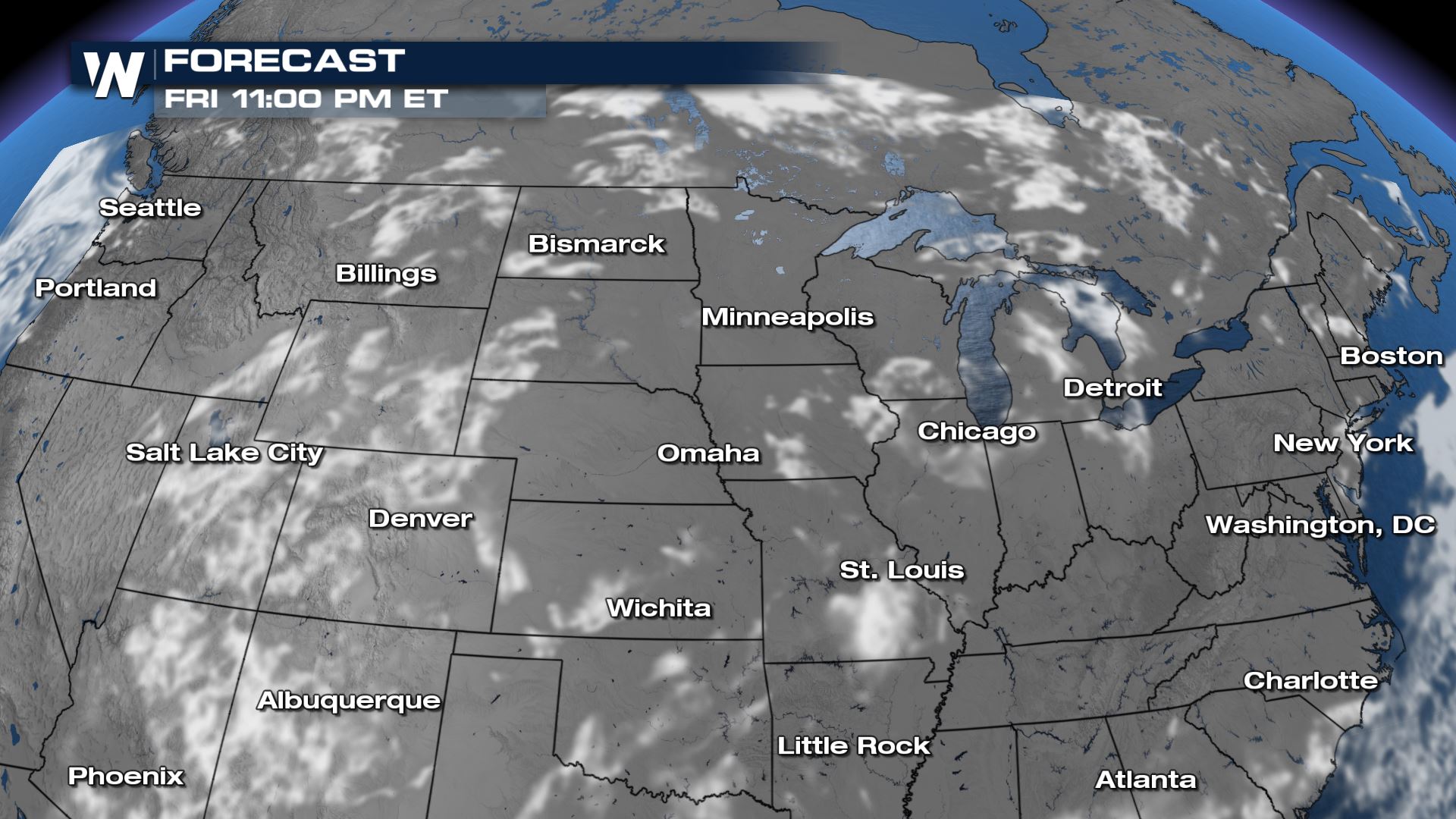 Unfortunately some areas with the potential to see the aurora may have cloudier conditions overnight.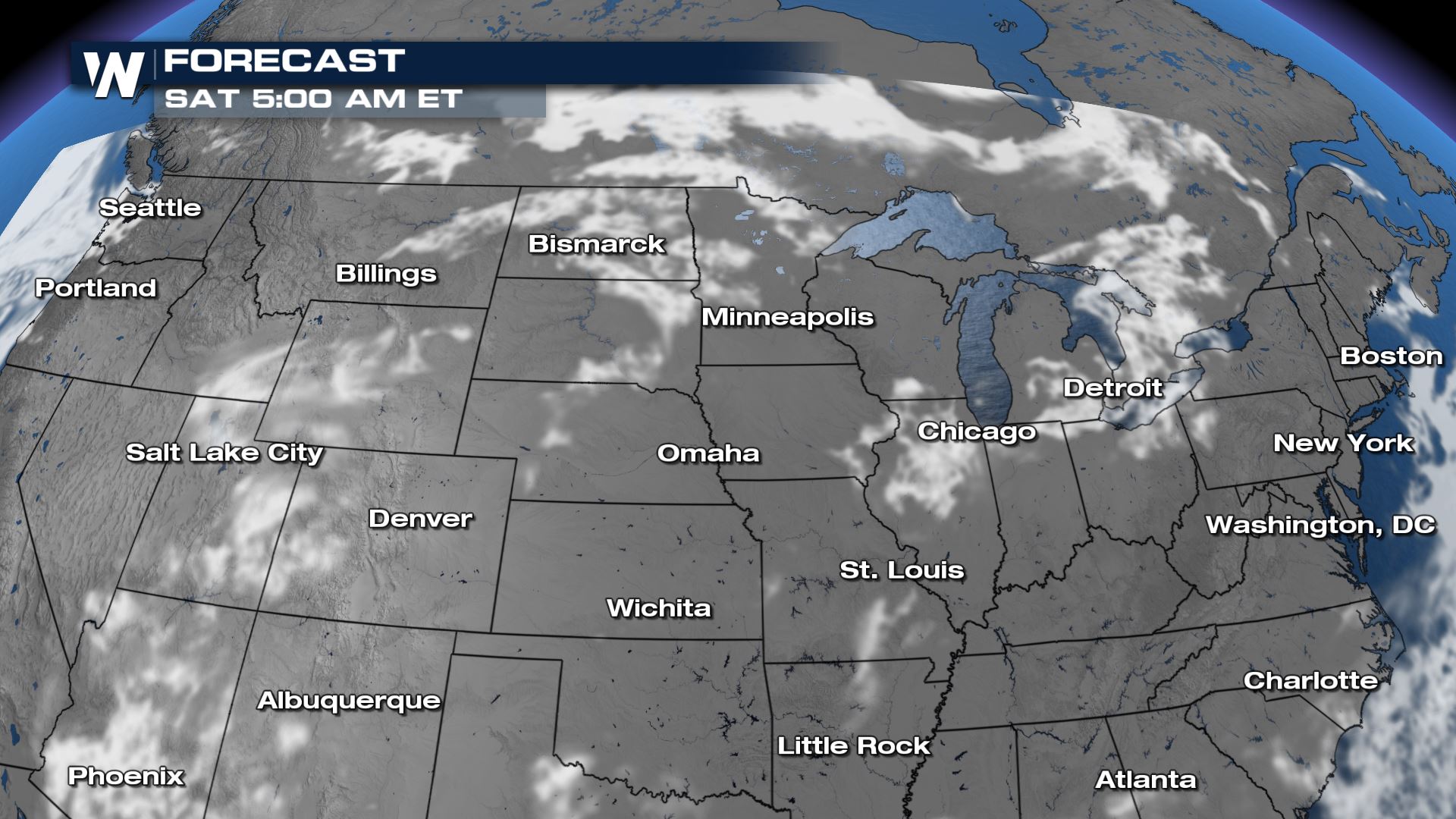 Visit the Space Weather Prediction Center (SWPC) website for the latest information. Happy viewing!