ROCKIES - Winter weather alerts remain in effect through tonight for the Rocky Mountain States and the Tetons including avalanche warnings in blue. Most of these alerts will be ending tonight with some minor impacts as we head into Thursday morning.
Snowfall totals so far have been around 5-10 inches with some local spots of up to 18" in cities like Ketchum, Idaho.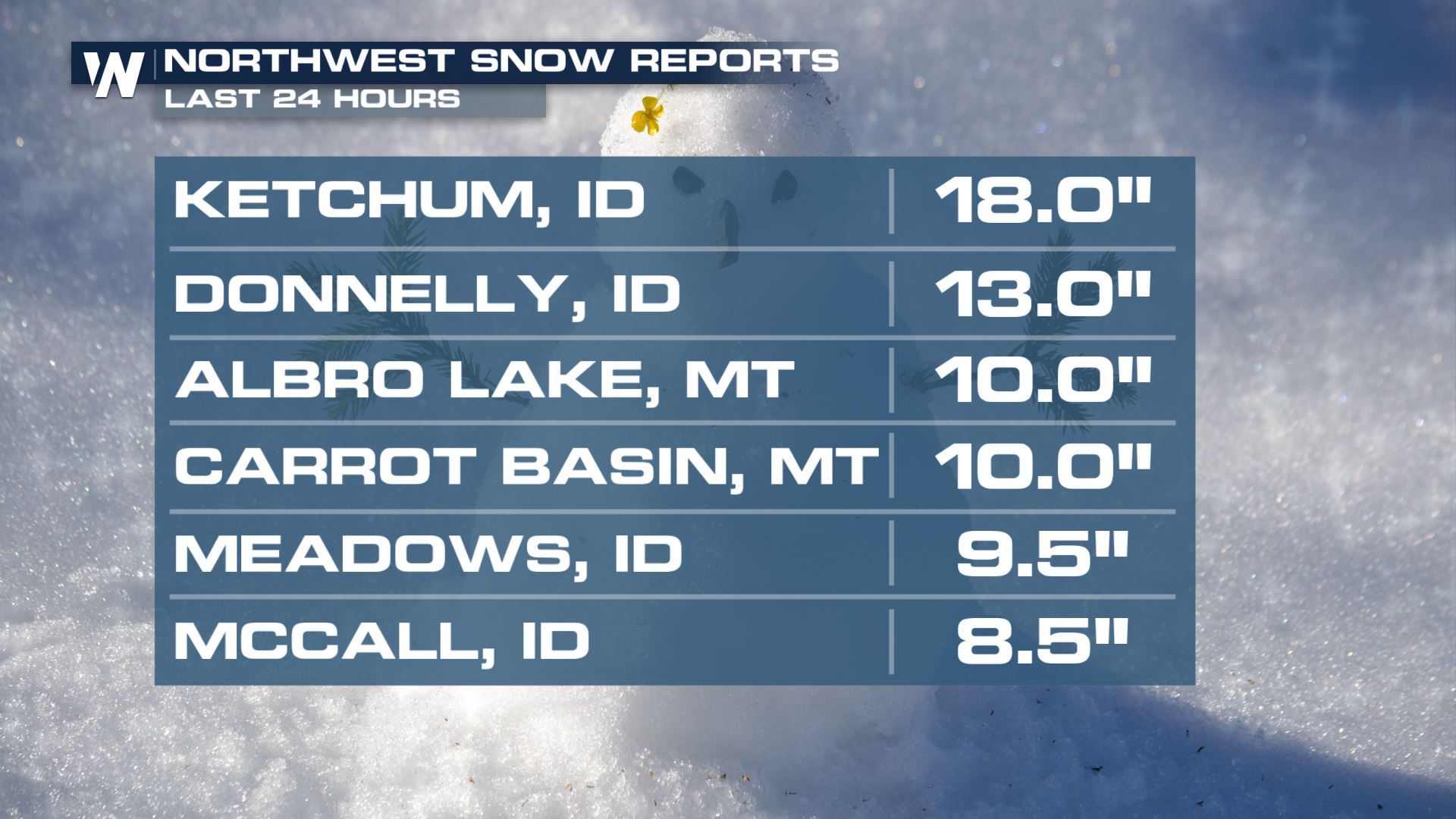 Forecast
Our heaviest snow has already fallen in the Rockies but small snow bands will keep things active through Thursday.
Snowfall totals are expected to be minor in these areas.