For both Baltimore, Maryland and Washington, D.C., this past May finished as a top-10 wettest May in both cities. Baltimore picked up over eight inches of rainfall during the month (8.17", to be exact), placing it as the third-wettest May on record. Washington saw slightly more rain (8.73"), but finished lower on the list of wettest Mays (sixth).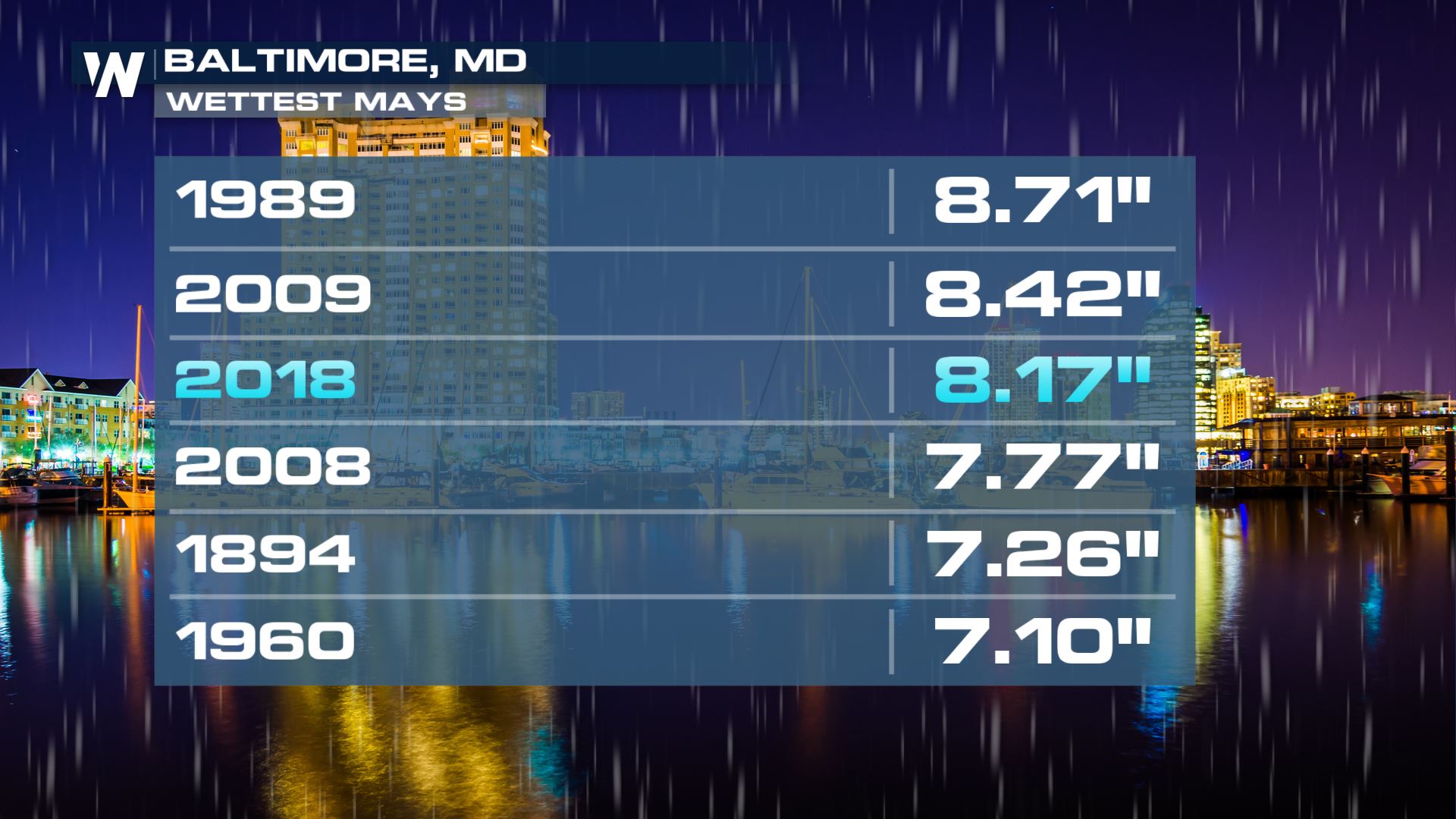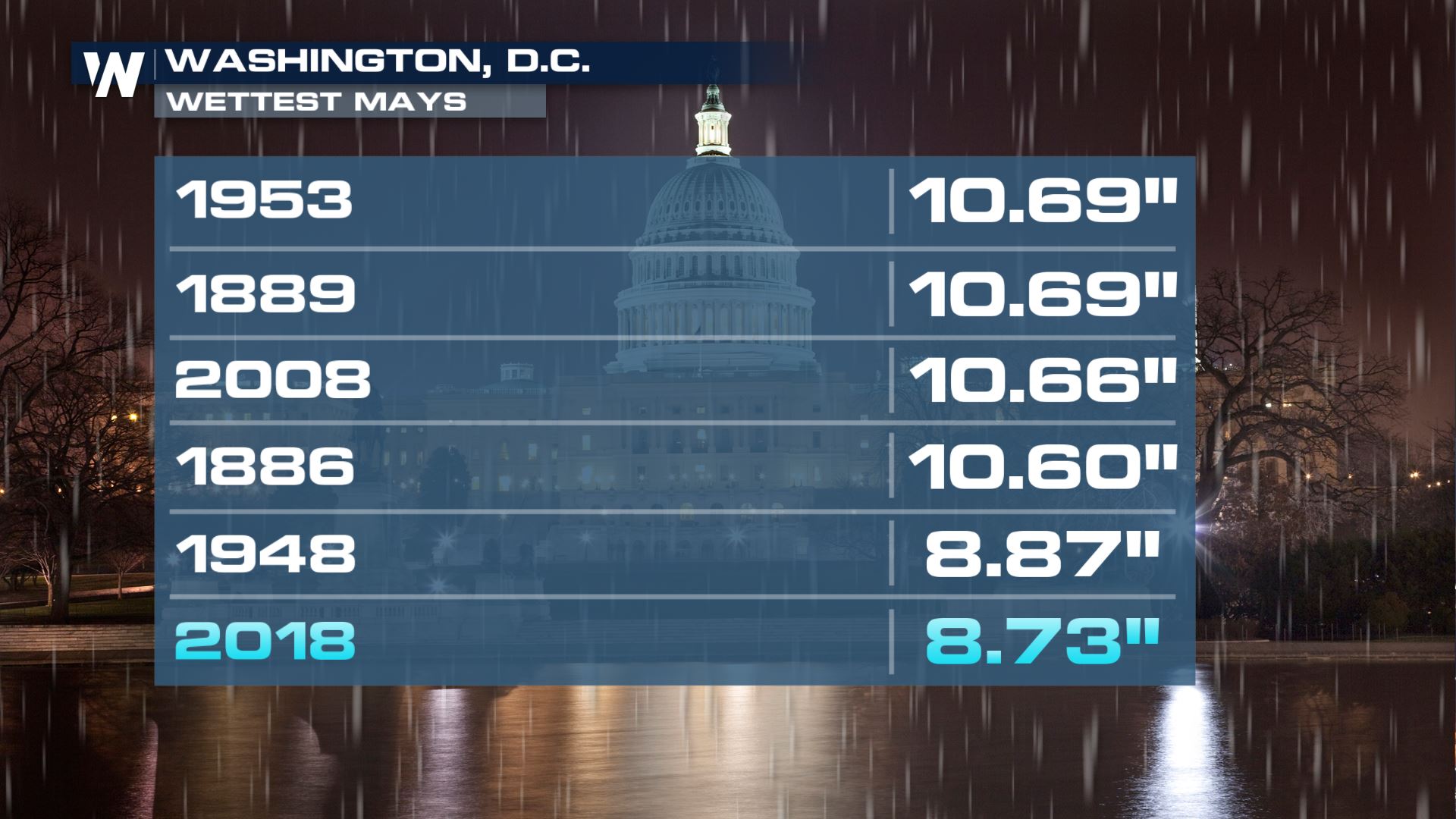 The rain, unfortunately, did have deadly consequences. Near Baltimore,
the deadly Ellicott City, Maryland flooding
- less than two years after a similarly horrific flood - took place last Monday, as a wave of heavy rainfall moved over an area that had already seen plenty of it, helping lead to the floods. More rain has doused the area to start June as well, and more flood concerns are in place for the area, though things should dry out some later this week.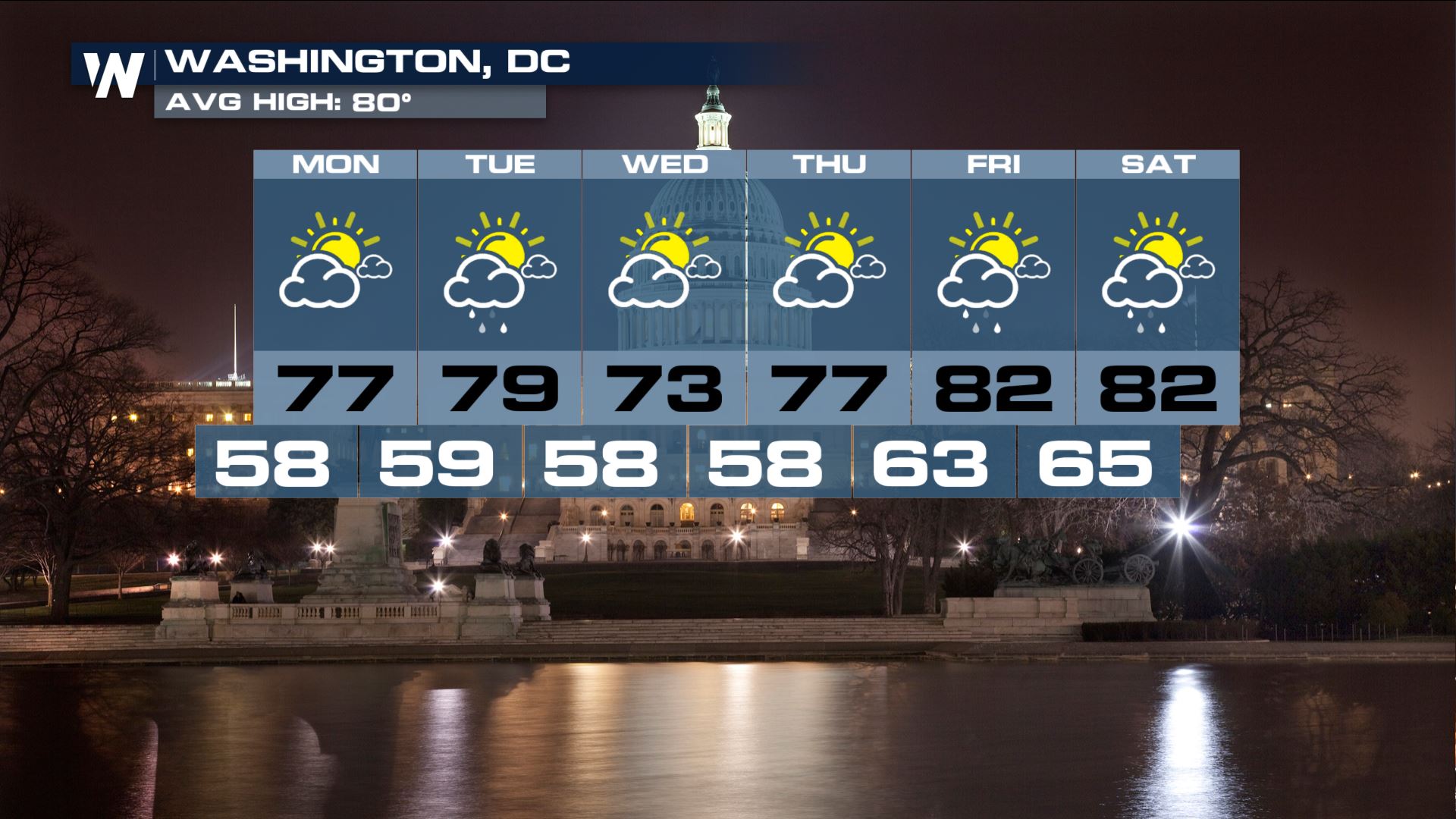 A consistent pattern of deep, tropical moisture being lifted into the mid-Atlantic region kept the area wet through much of the middle and second half of May, followed by the proverbial exclamation point of moisture related to Subtropical Storm Alberto moving through the area last week. Official records in both cities go back to 1871. Stay with WeatherNation for the latest on the mid-Atlantic rains . For WeatherNation: Meteorologist Chris Bianchi