After Paulette made landfall in Bermuda last week, Hurricane Teddy edged in a little too close for comfort. Teddy strengthened to a category 4 storm late last week, but gradually weakened as it approached Canada.  Teddy is now a 'post-tropical cyclone', but still maintains tropical storm strength with winds of 60 mph.  A 'post-tropical' status means its the energy from boundaries between warm and cold air masses that maintain its strength as opposed to it being fueled by warm ocean waters.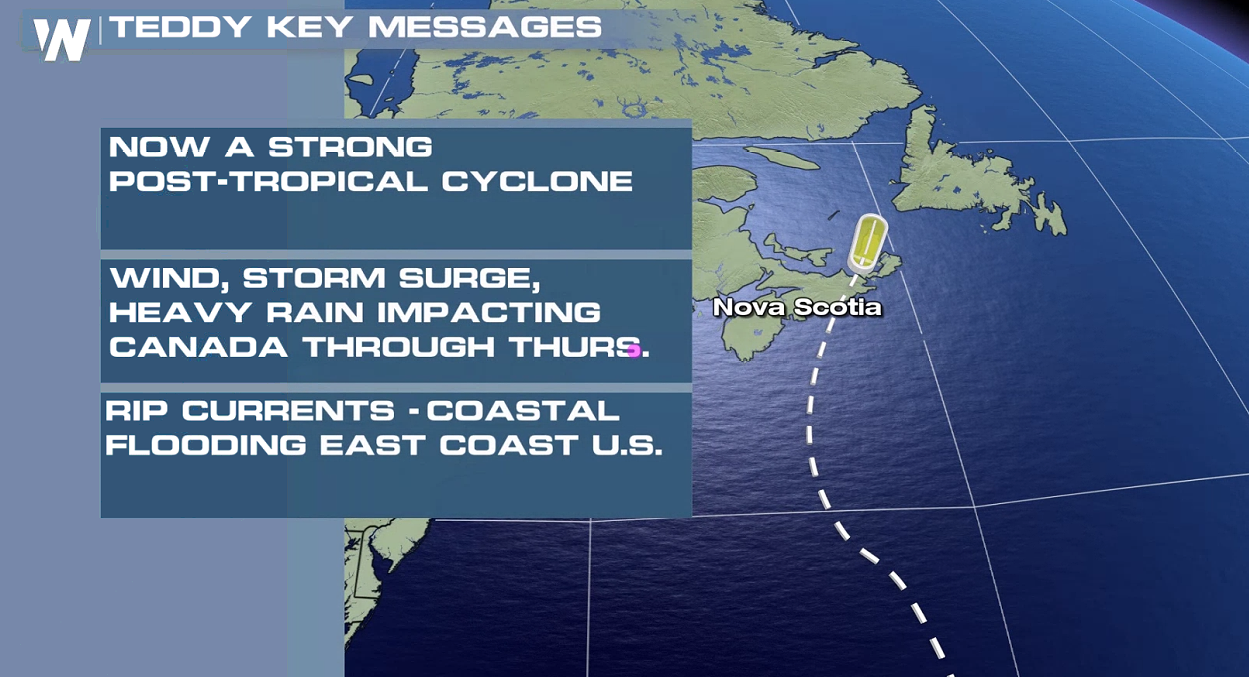 The Canadian Hurricane Centre has issued a Tropical Storm Warning for the south coast of Nova Scotia from Ecum Secum to Meat Cove and from Port aux Basques to Francois in Newfoundland.  A Tropical Storm Watch from Meat Cove to Brule in Nova Scotia, Magdalen Islands in Quebec, and for Prince Edward Island.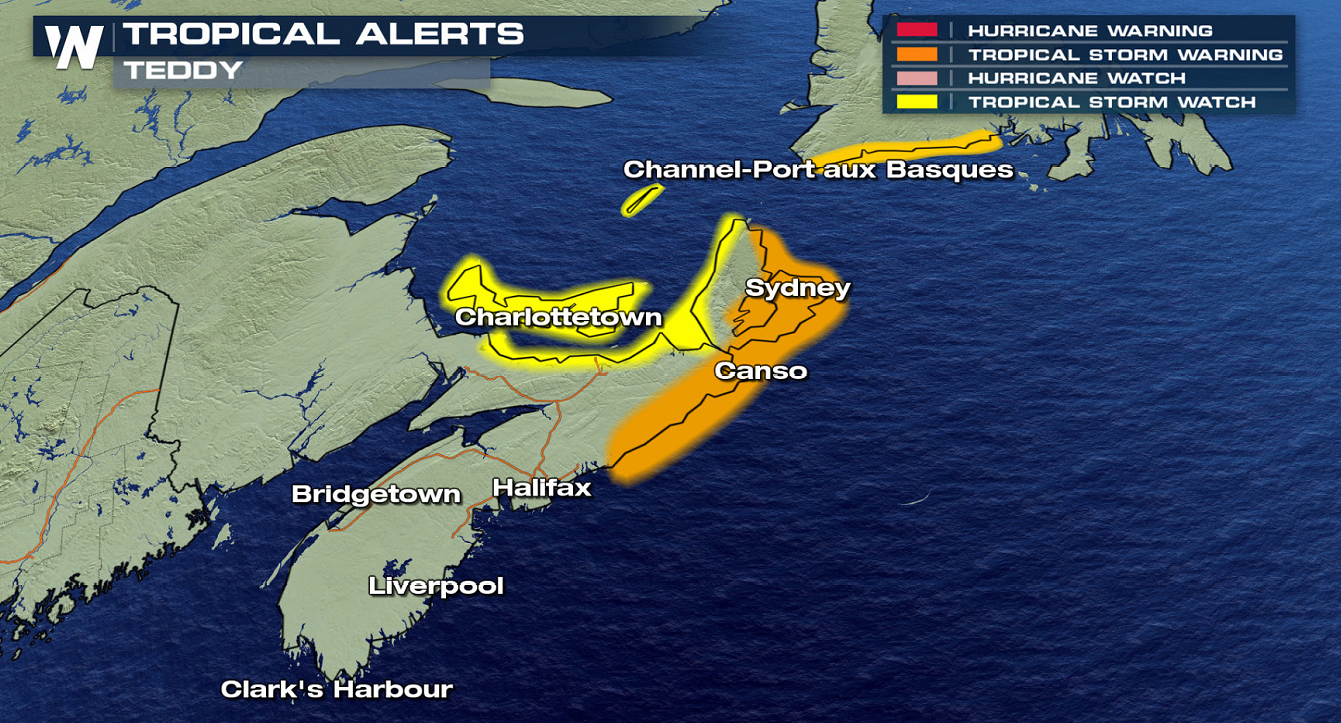 Teddy Statistics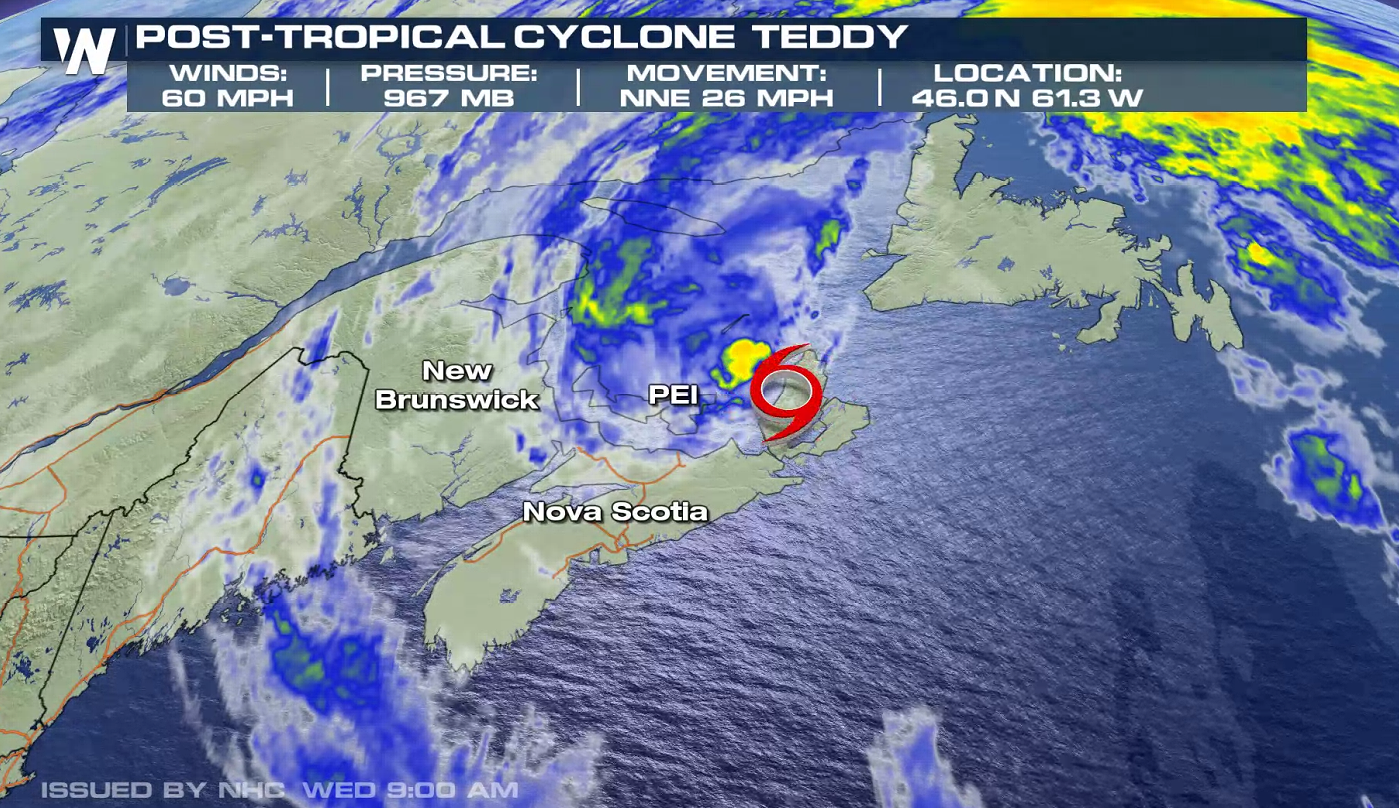 Teddy moved across Nova Scotia earlier today (Wednesday), making landfall near Ecum Secum, Nova Scotia, near 8:00 AM AST, with maximum sustained winds near 65 mph (100 km/h), and a minimum central pressure of 964 mb (28.47 inches).
Teddy Forecast Track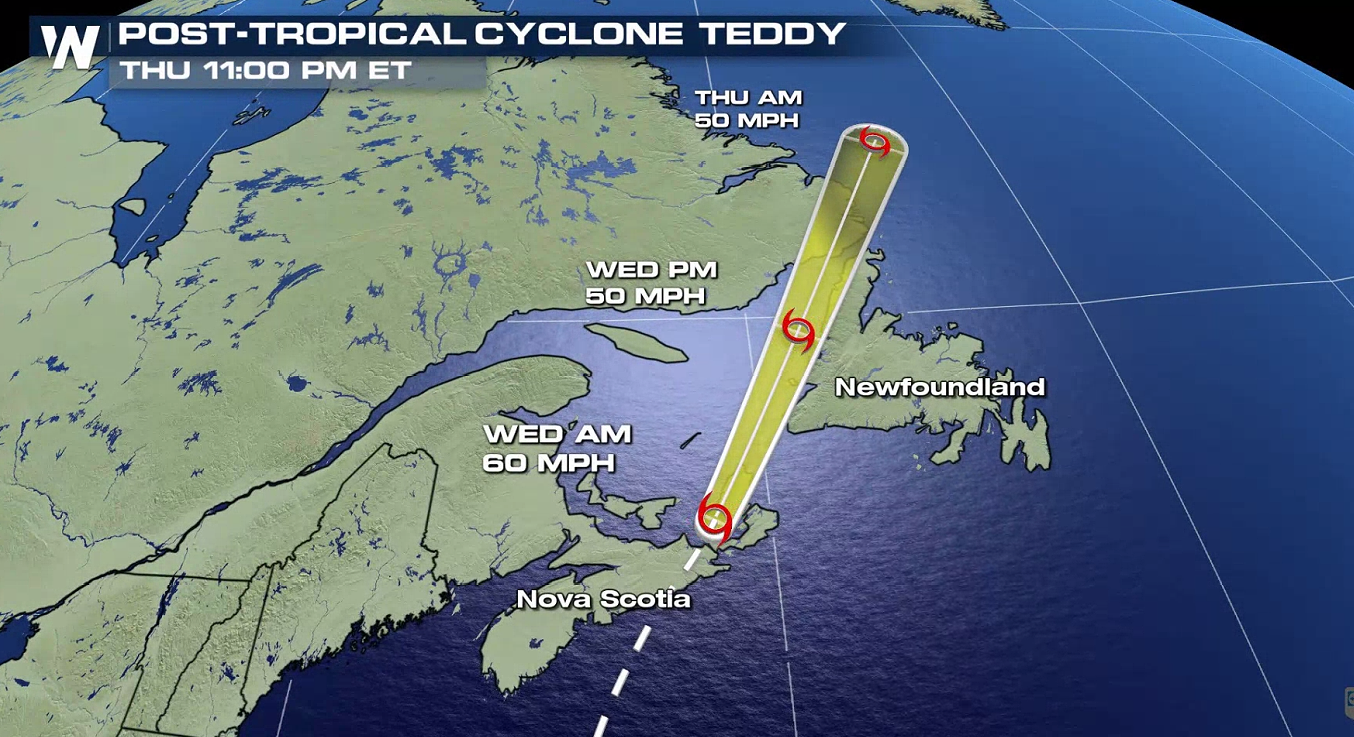 Teddy will cross the Gulf of St. Lawrence today (Wednesday), and pushing into Newfoundland tonight and east of Labrador Thursday. The storm will continue to weaken as it moves back into the colder North Atlantic waters. Keep checking with WeatherNation for more updates.