If you like warm spring temps, you're going to love what's in store for the southern U.S. this week.  Temperatures will be heating up significantly.  Why?  The jet-stream.  This high altitude river of  strong wind, typically separates colder air to the north, from warmer air to the south.  So when the position of the jet-stream moves farther to the north, it allows warm air to also move northward.  That's exactly what will happen this week in the southern U.S.  Check out the graphic below.  The jet-stream will move northward and form a "ridge" in the east.  This will allow very warm air to move into the region.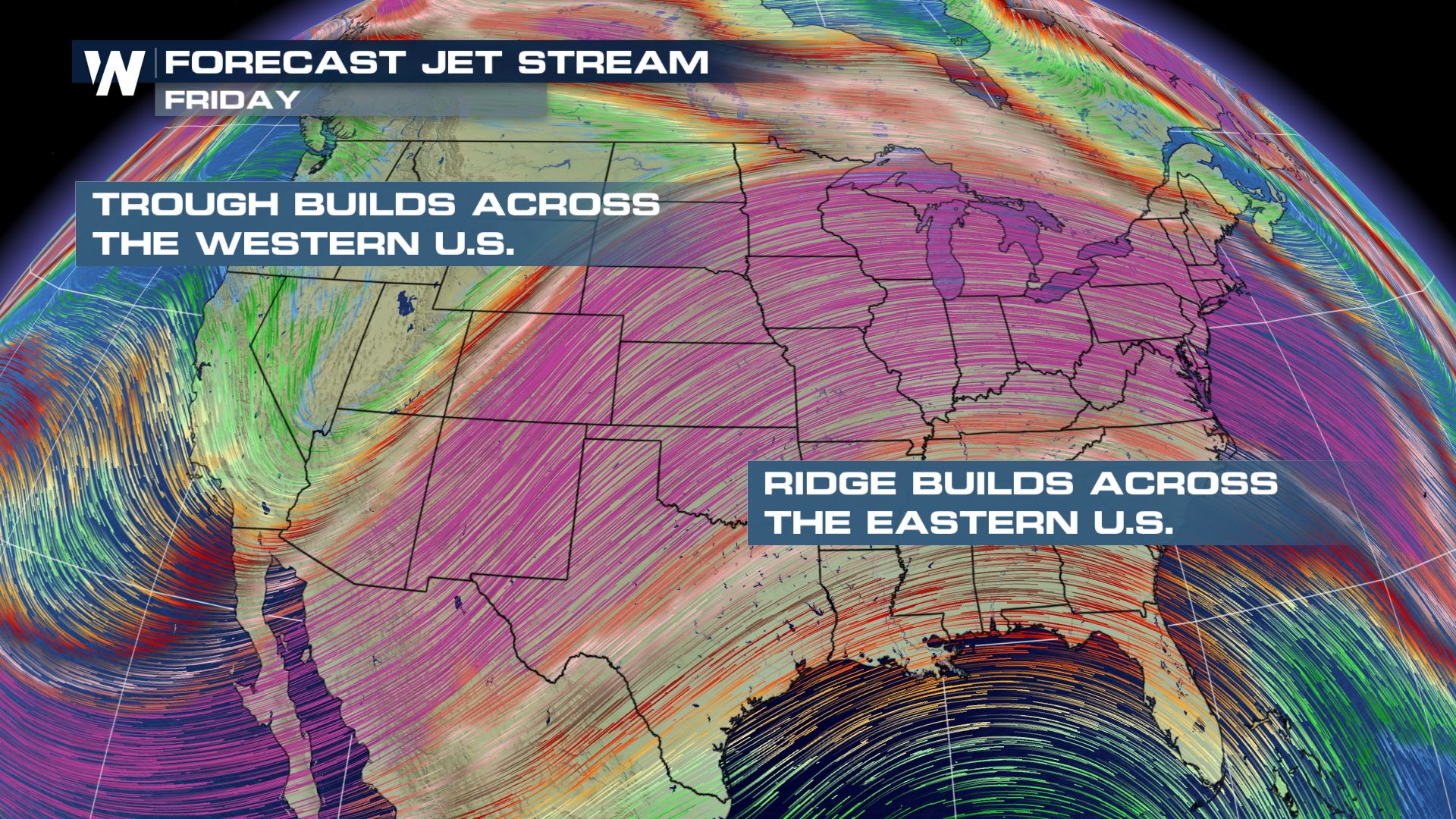 Wednesday's high temps will be extremely warm, especially across Texas, Louisiana, Mississippi, and Florida.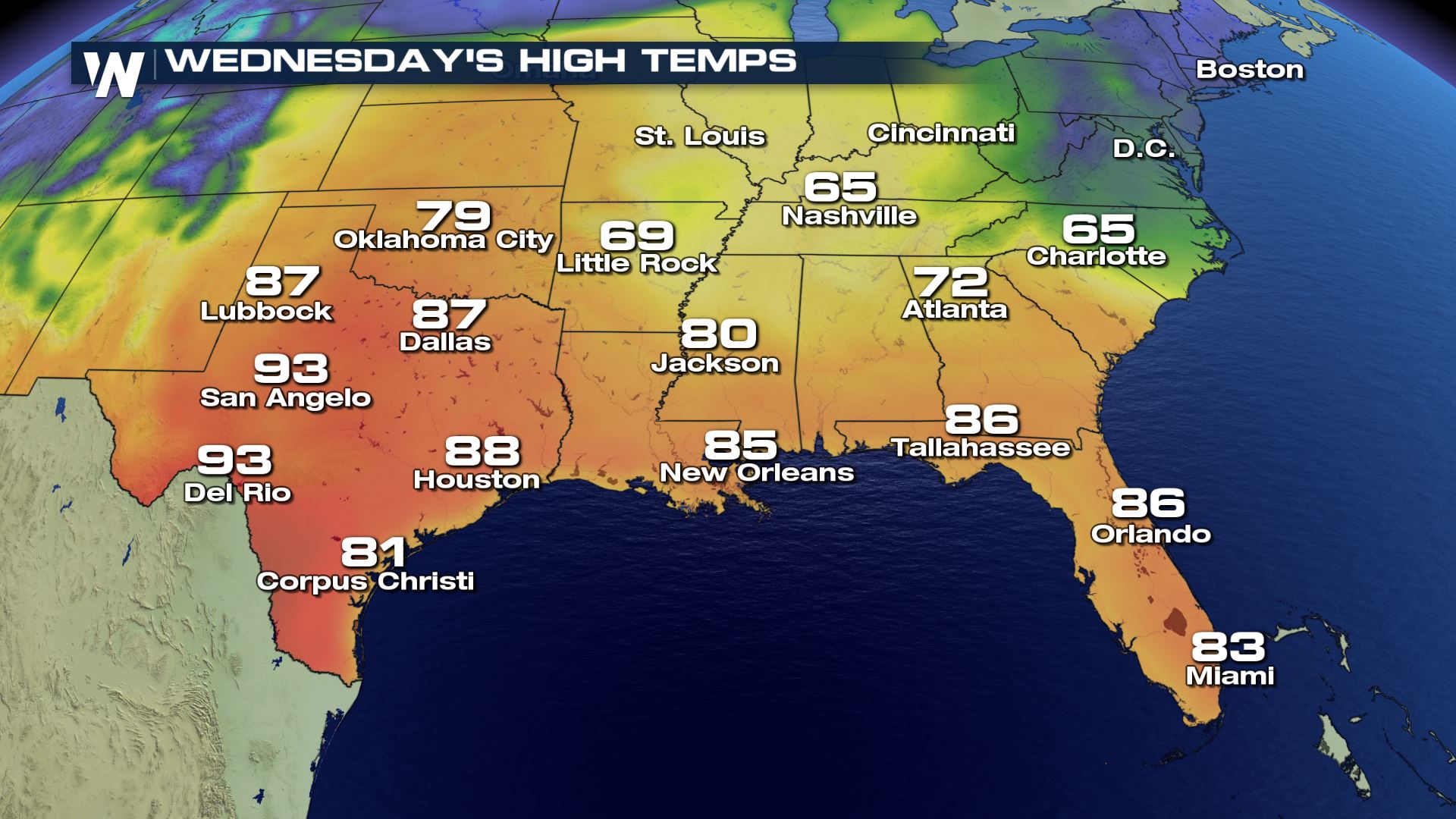 Many record high temps could be either tied or broken.  Below is a list of cities that could see record high temps.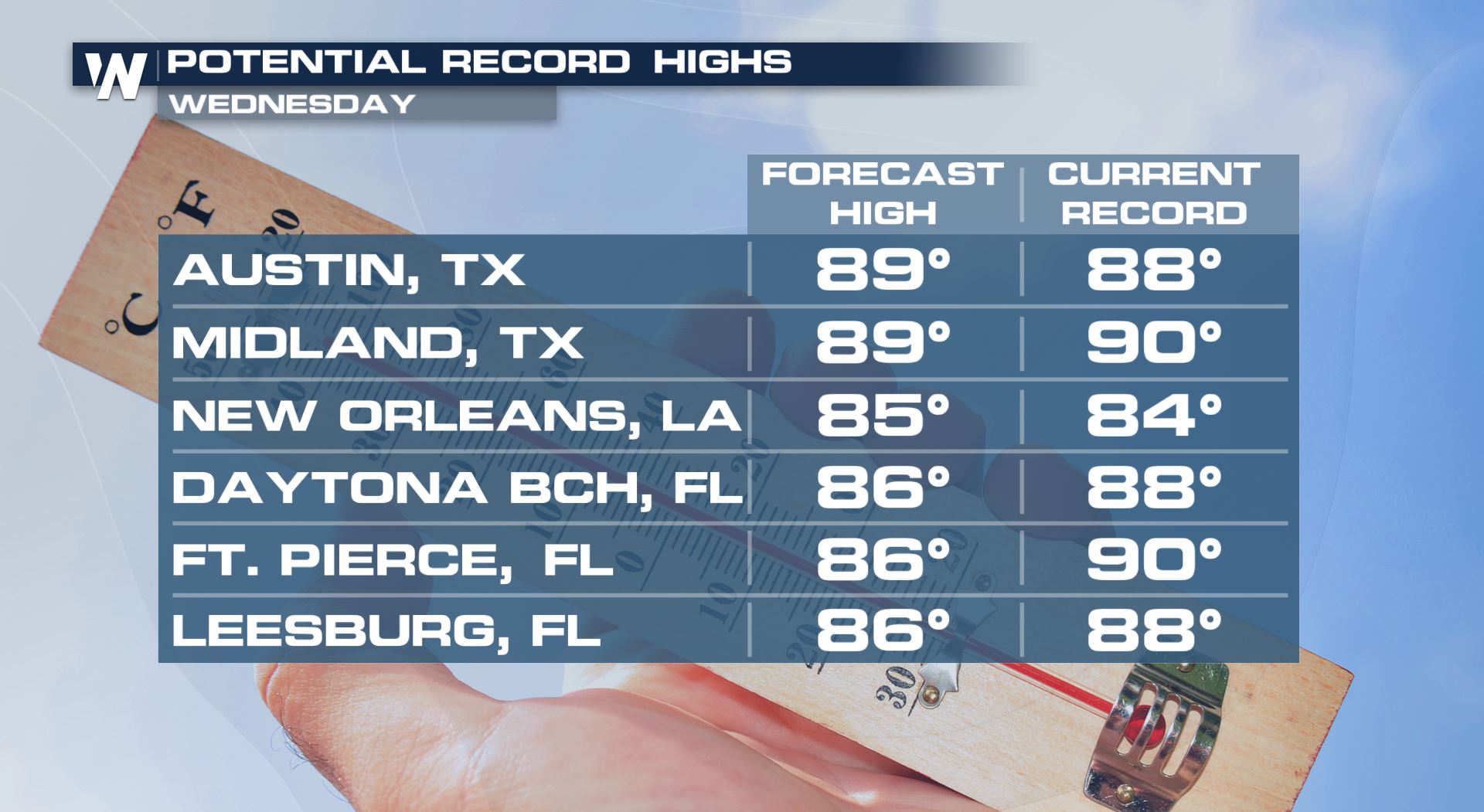 Temperatures will warm up a little more on Thursday.  Jackson, Mississippi could hit a high of 89 degrees.  If this happens, Jackson would tie its current record high for March 26th.  Orlando has a forecast high of 88 degrees.  That would be close to its daily record high of  90 degrees.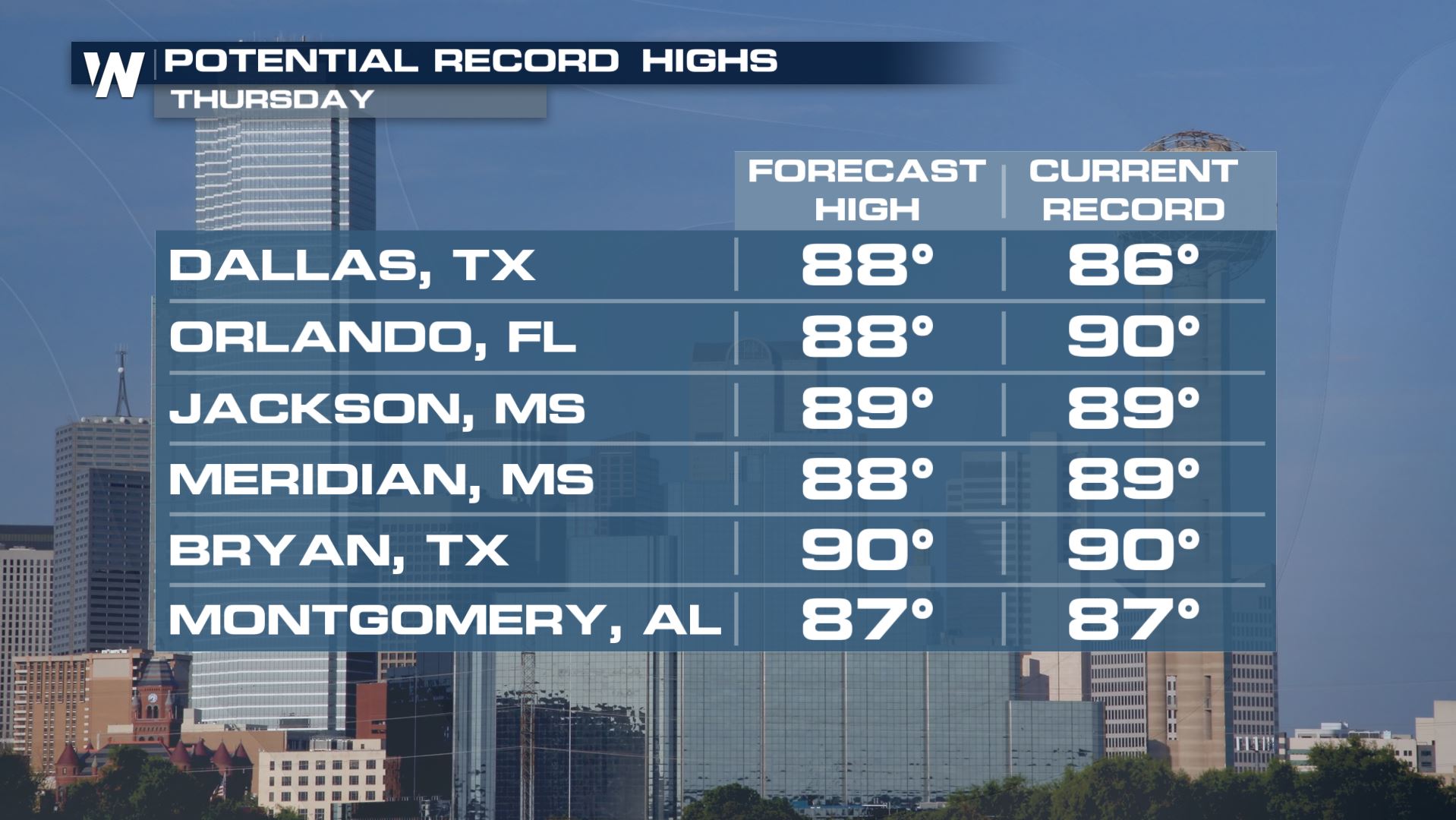 On Friday. just about all locations in the southern U.S. will be in the 80's.  Charlotte, Nashville, Atlanta, and Little Rock will all be in the lower 80's.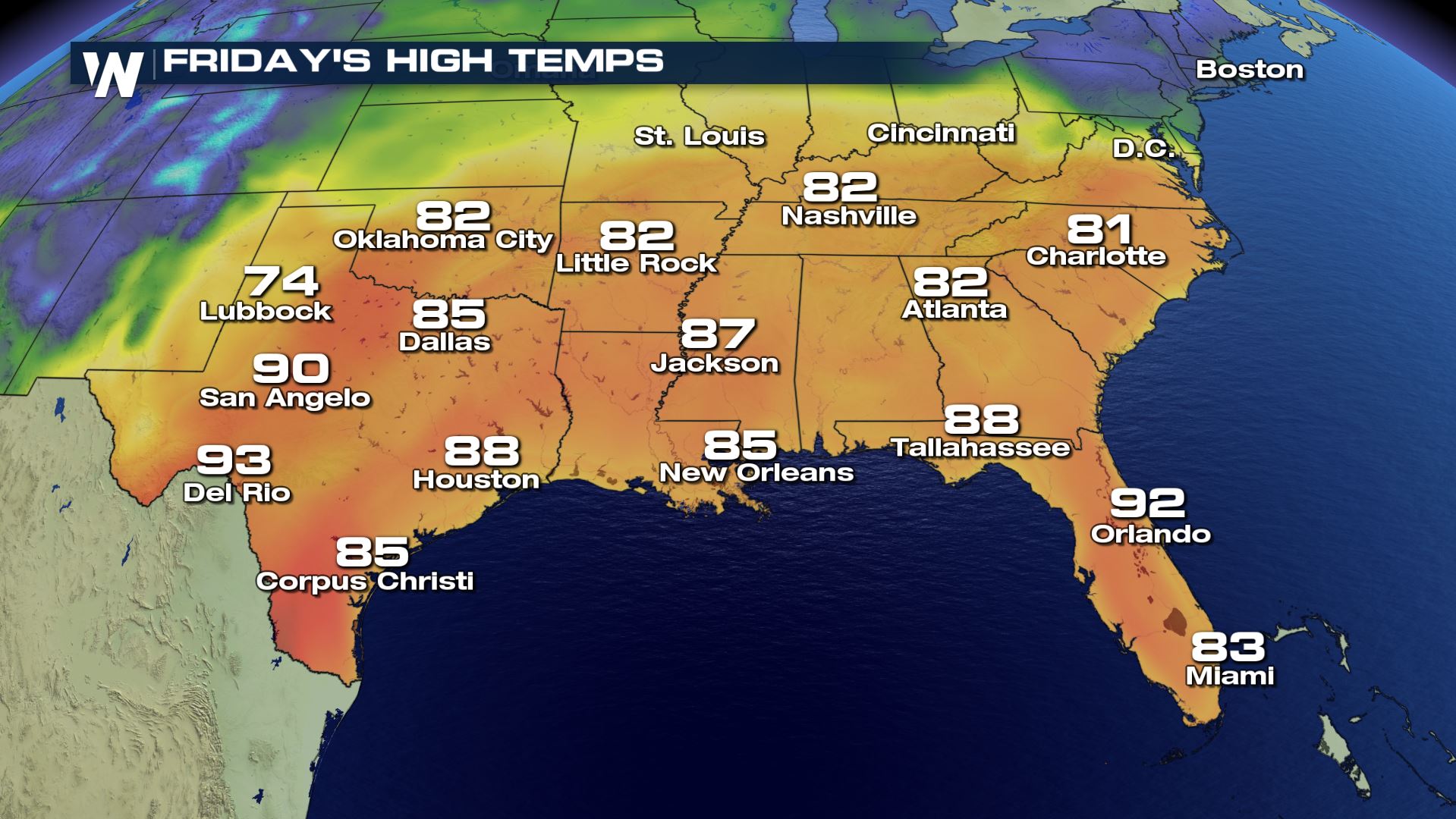 And more record highs will be possible in the cities listed below...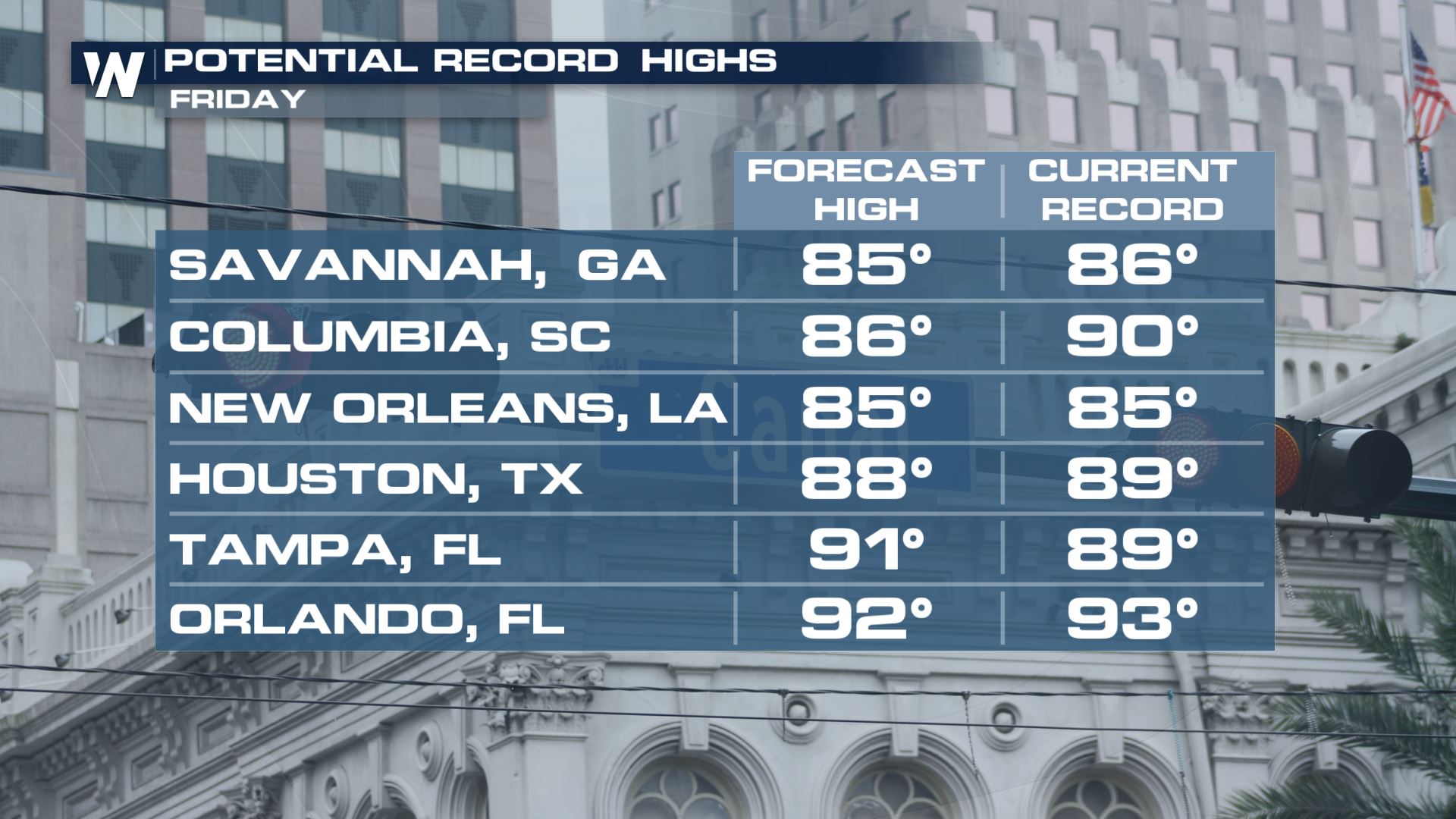 The Climate Prediction Center generates longer range temperature forecasts.  From March 31st through April 6th, it appears that most of the country is expected to have above average temperatures.  Looking at the map below, temps could be substantially warmer than average in the western U.S.  This would lead us to believe that a ridge in the jet-stream may become more prominent in the western part of the country during that time.