[
Blizzard conditions Wednesday in Denver
] A powerful March storm has been bringing
whipping wind and heavy snow
from the Front Range to the Upper Midwest.  This dynamic late winter storm will also bring the
potential for flooding
and
severe thunderstorms
a bit further to the south and east.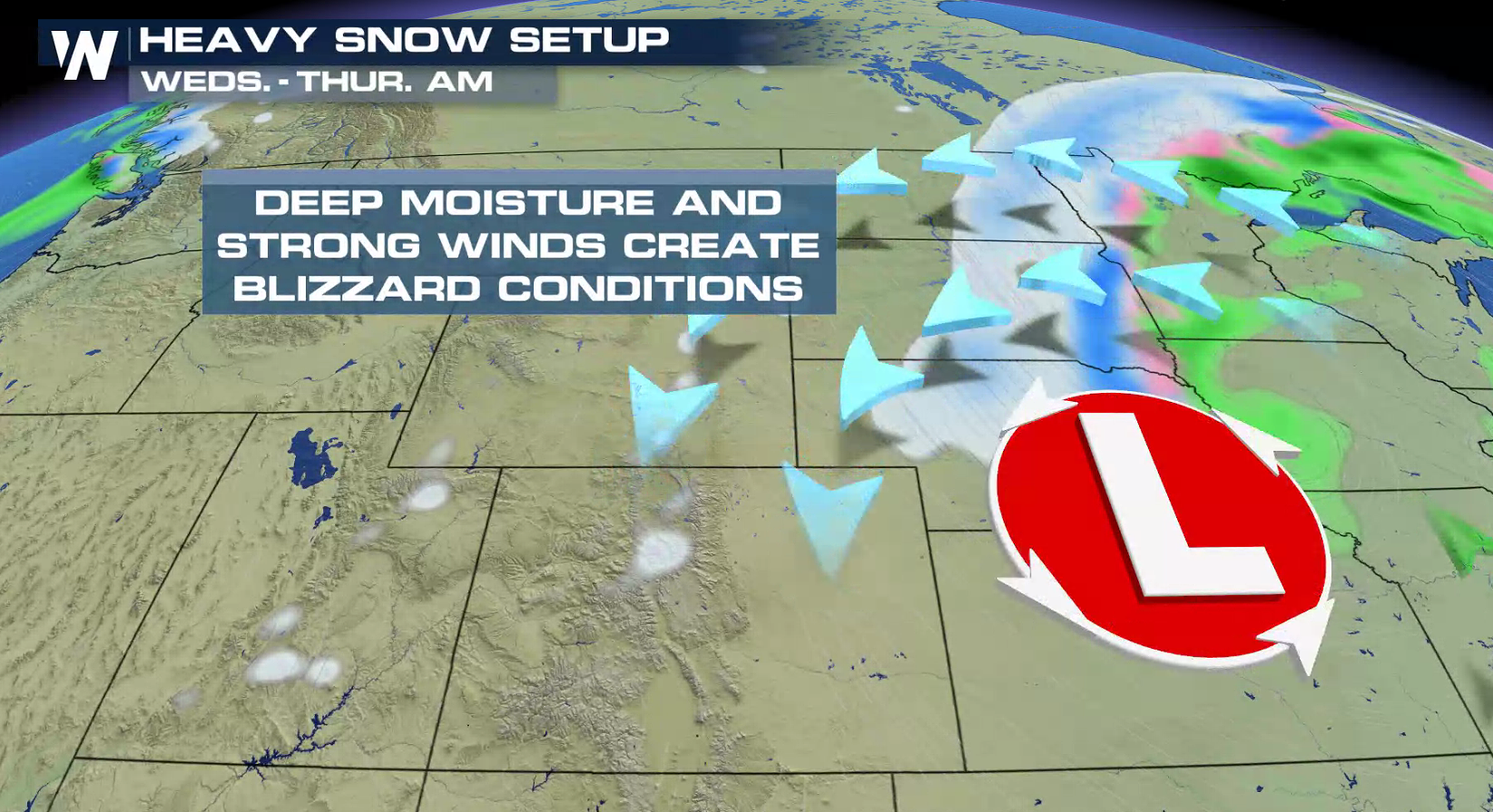 The National Weather Service has continued Blizzard Warnings across seven states.  Wind gusts above 50 mph will produce significant blowing and drifting snow. White out conditions are likely in the Blizzard Warning areas.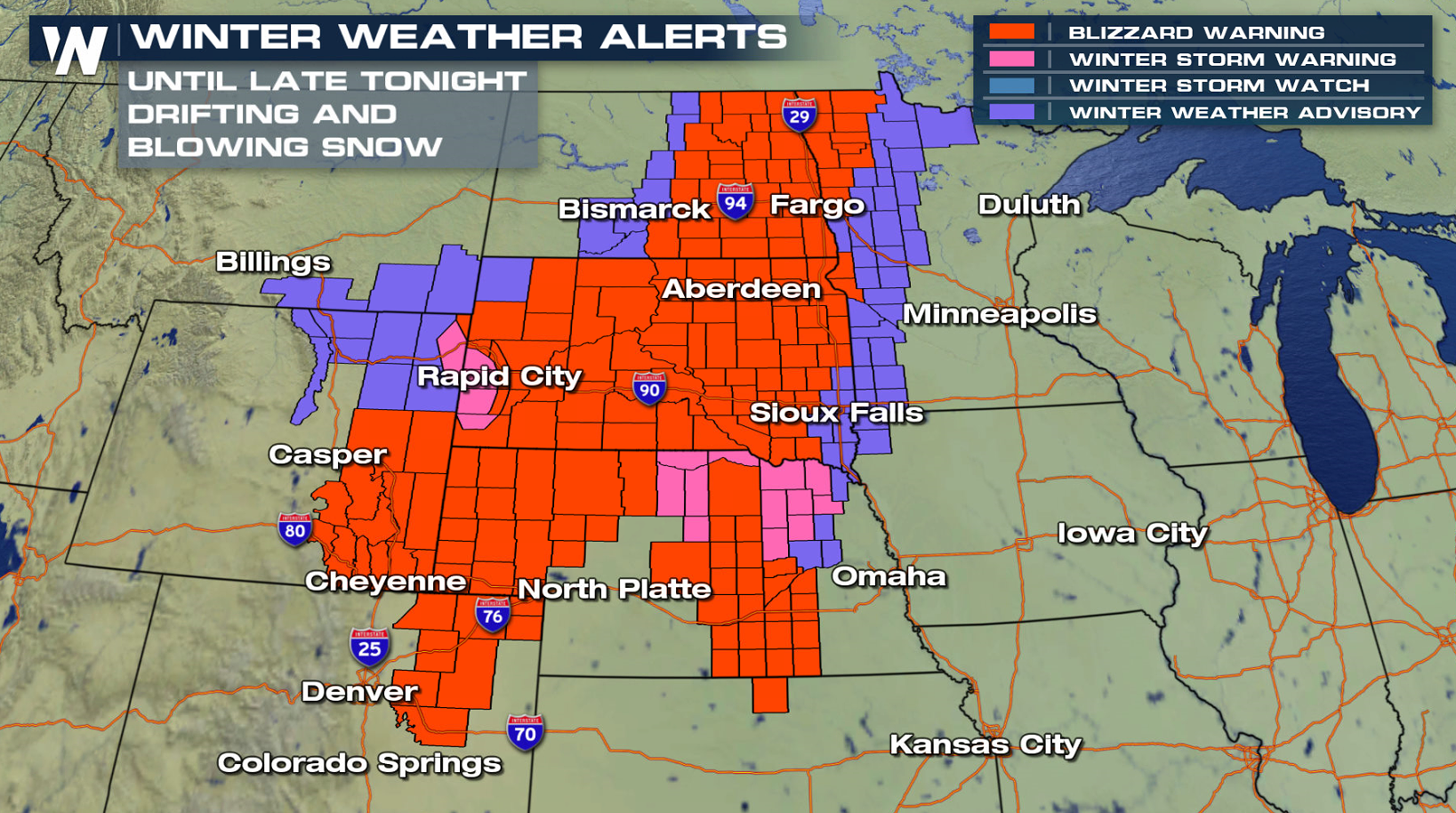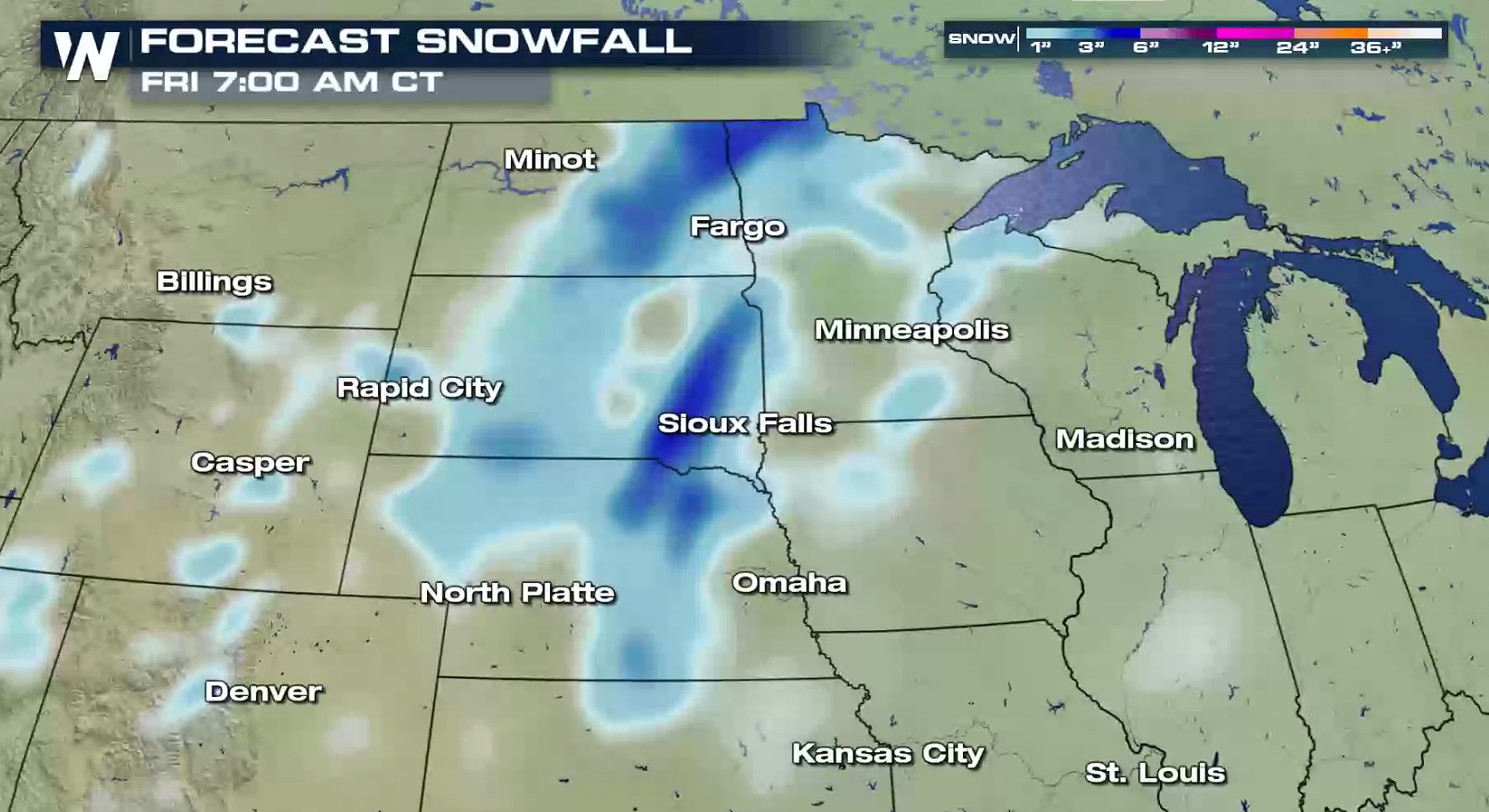 Snow totals will range from just a few inches to over one foot. Strong north and northeasterly winds will be sustained between 30 and 40 miles per hour at the height of this storm.  Damaging wind gusts will reach 50+ miles per hour.  This will reduce visibility to near zero at times and will likely halt traffic in many areas.  Power outages will also be a concern.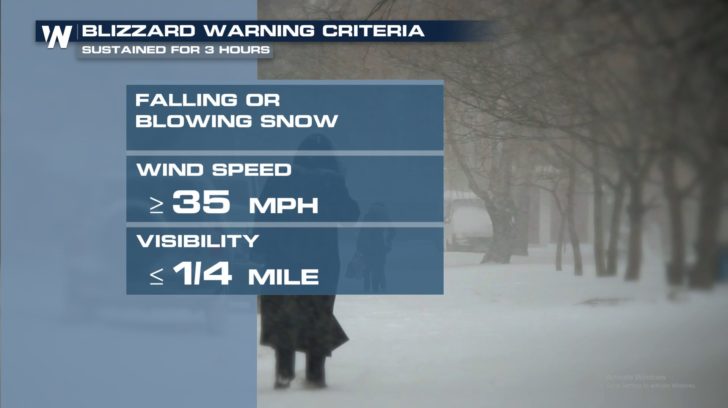 In Colorado on Wednesday, winds were clocked to nearly 100 mph! Blizzard conditions were experienced in many areas in the Rockies and throughout the Front Range. https://twitter.com/WeatherNation/status/1106117766468329472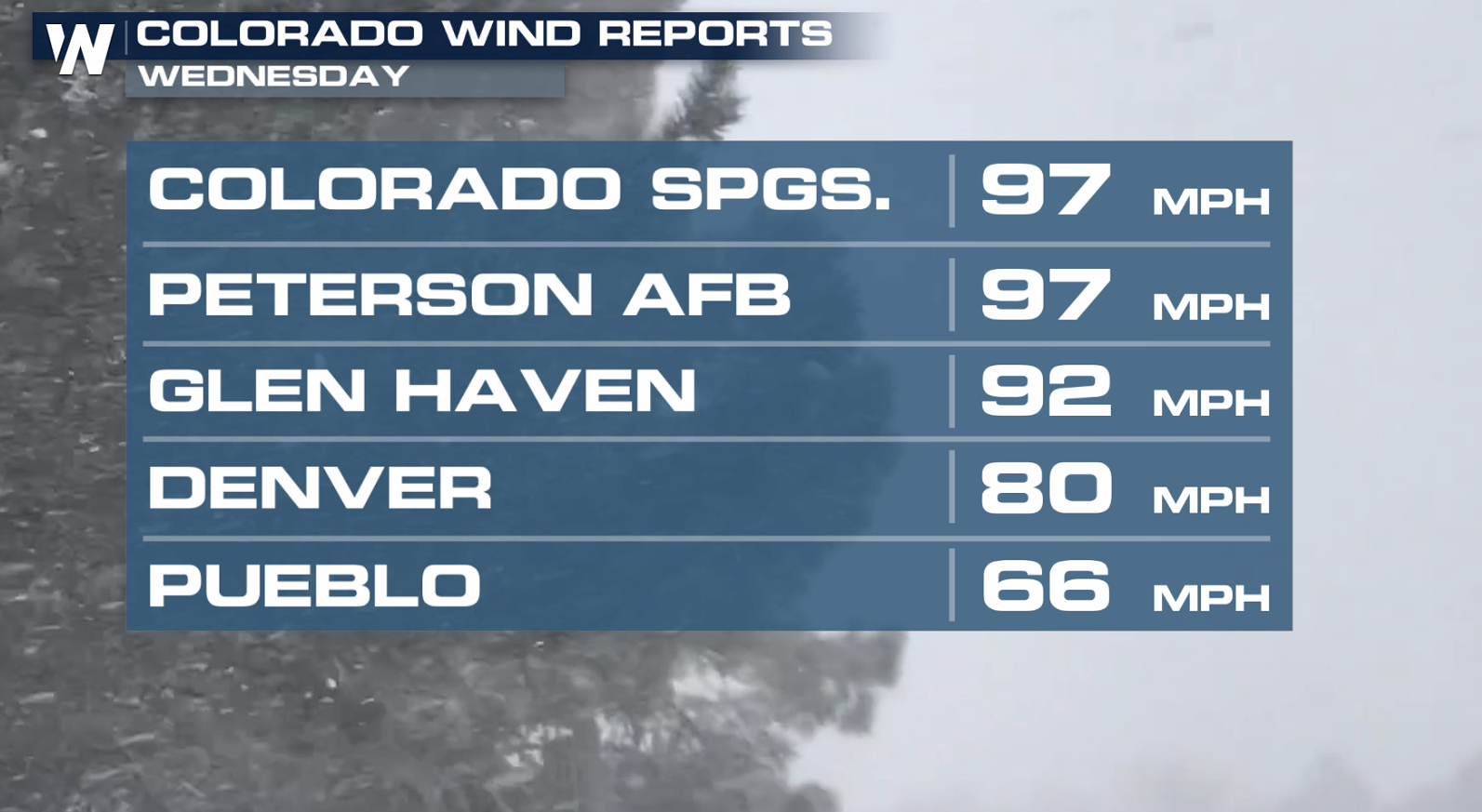 https://twitter.com/WeatherNation/status/1106159183861174272 Blizzard conditions are now affecting the Dakotas.  Wicked wind and heavy bursts of snow will produce whiteout conditions today (Thursday).  Interstate corridors such as I-90, I-94, and I-29 will deal with nearly impossible travel with road closures.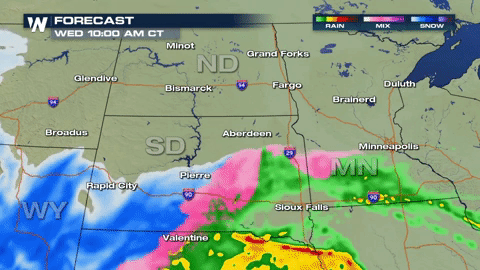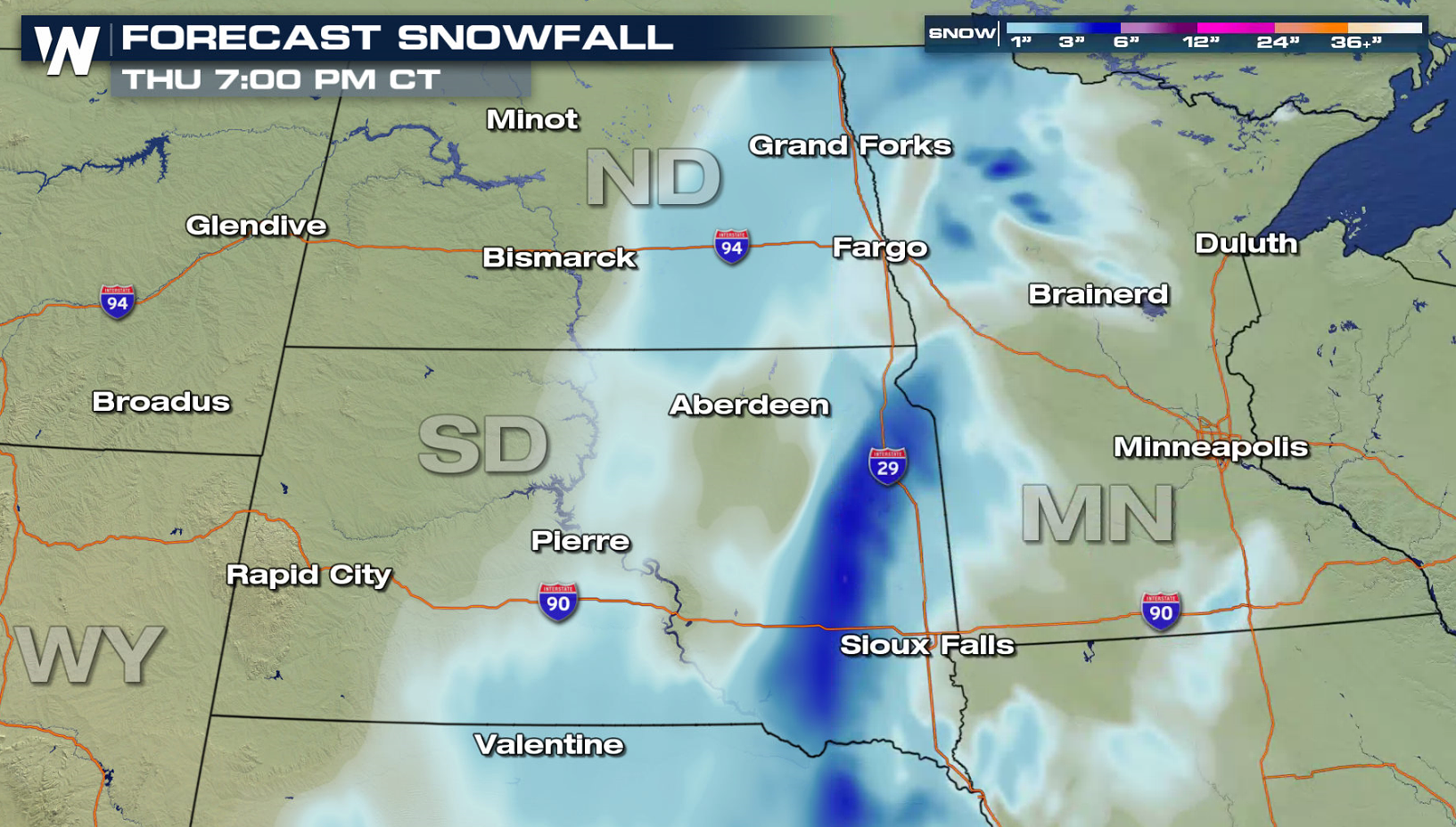 As is the case with any dynamic storm system, any minor change in the forecast track or strength will impact your local forecast.  That's why it's important to follow WeatherNation on
Facebook
,
Twitter
, and
Instagram
for the latest breaking weather news and updates. Click
HERE
to find your local forecast. -
Meteorologist Joe Astolfi