Even though snow has quit falling, white out conditions continue in the Red River Valley of North Dakota and Minnesota as winds howl with gusts to 40 mph. Some roads have been closed due to the significant blowing and drifting snow. Blizzard Warnings remain in effect for the area, with Winter Storm Watches now expanding into the Northeast. https://twitter.com/MSPPIO_NW/status/951493780984786944 https://twitter.com/G_Hjelmstad/status/951489557643620352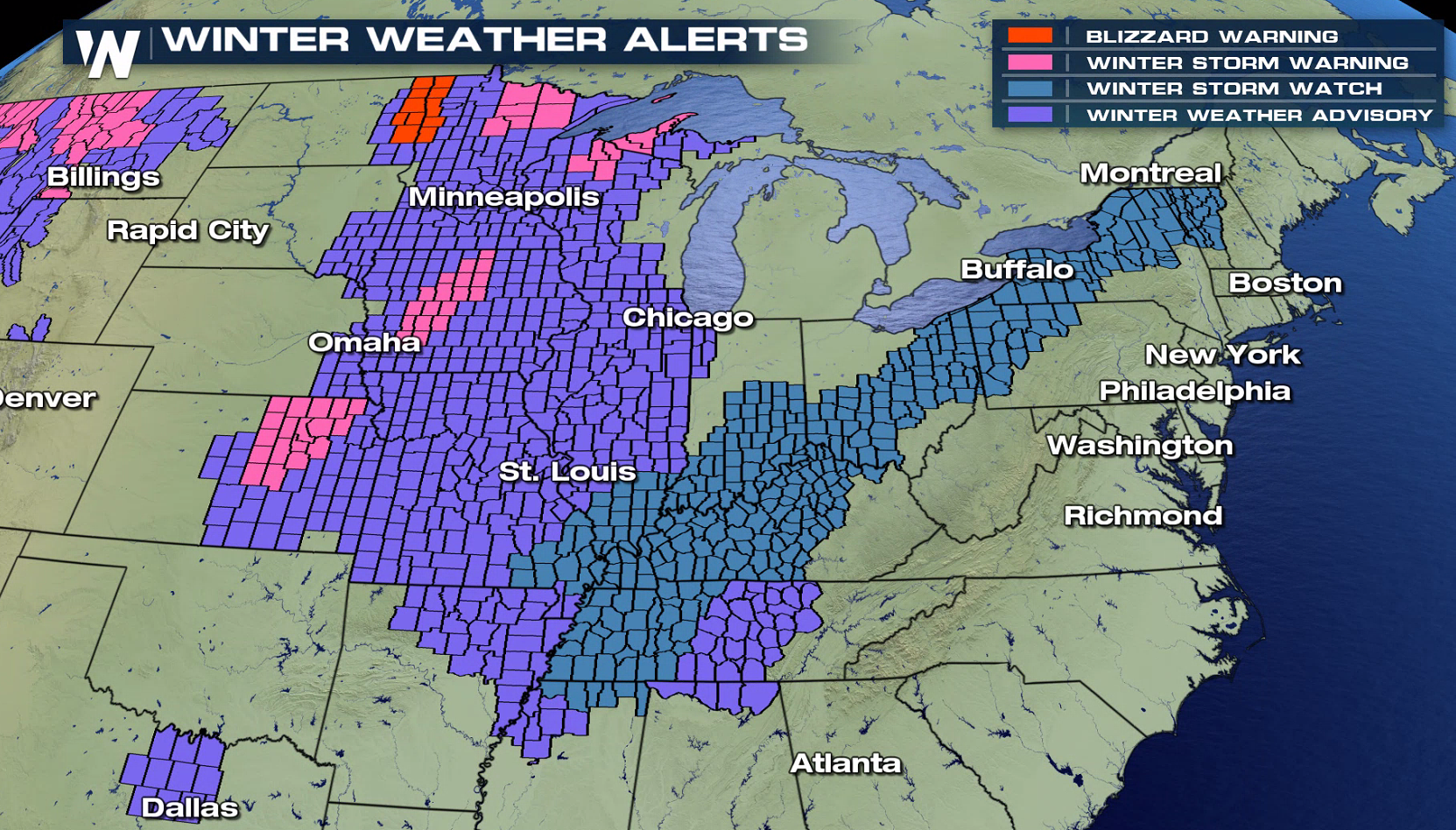 In the heaviest snow bands, totals may reach to 6" to 8". Ice is also a concern, as freezing rain and sleet may accumulate up to .50" in the Ohio Valley and Northeast into Friday.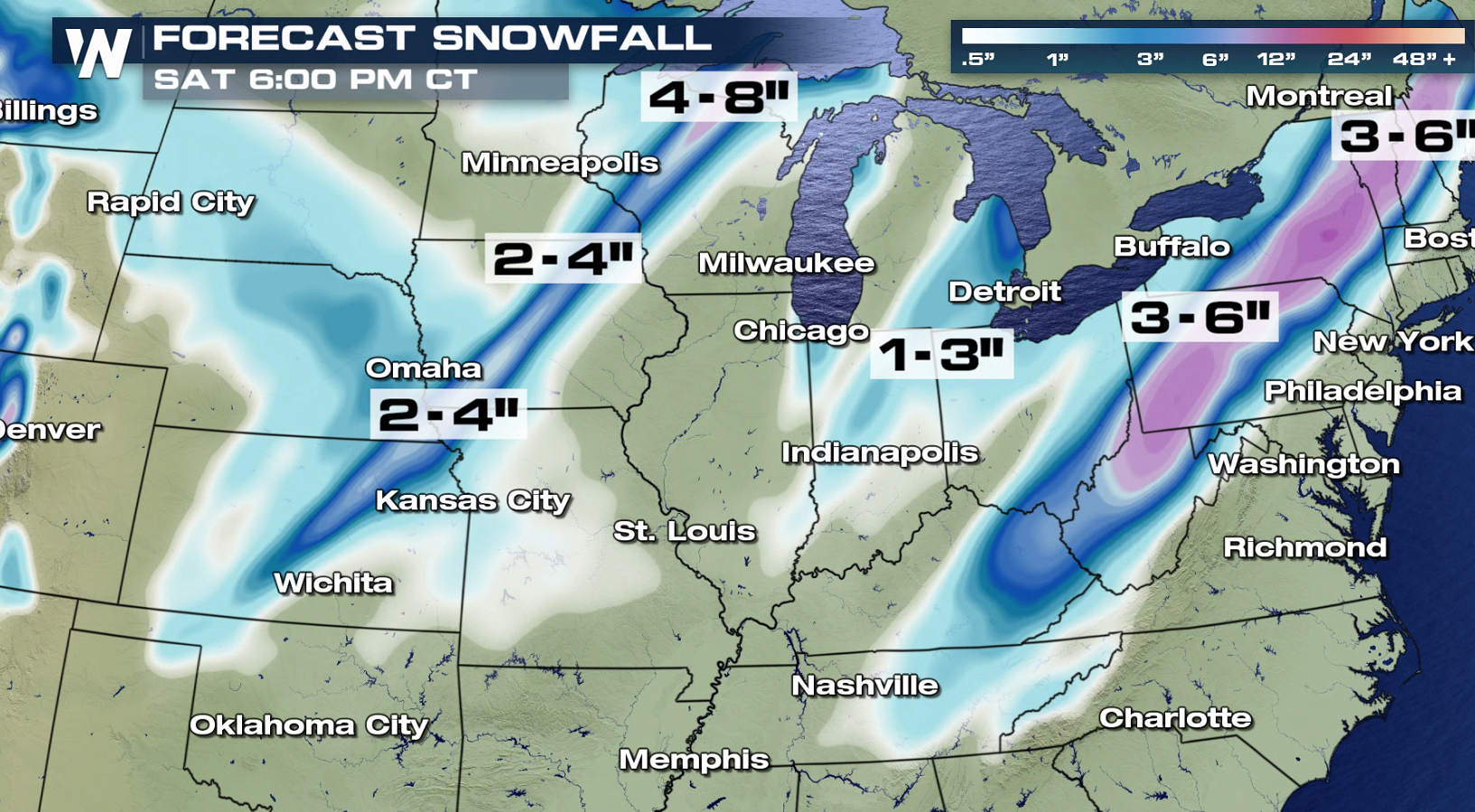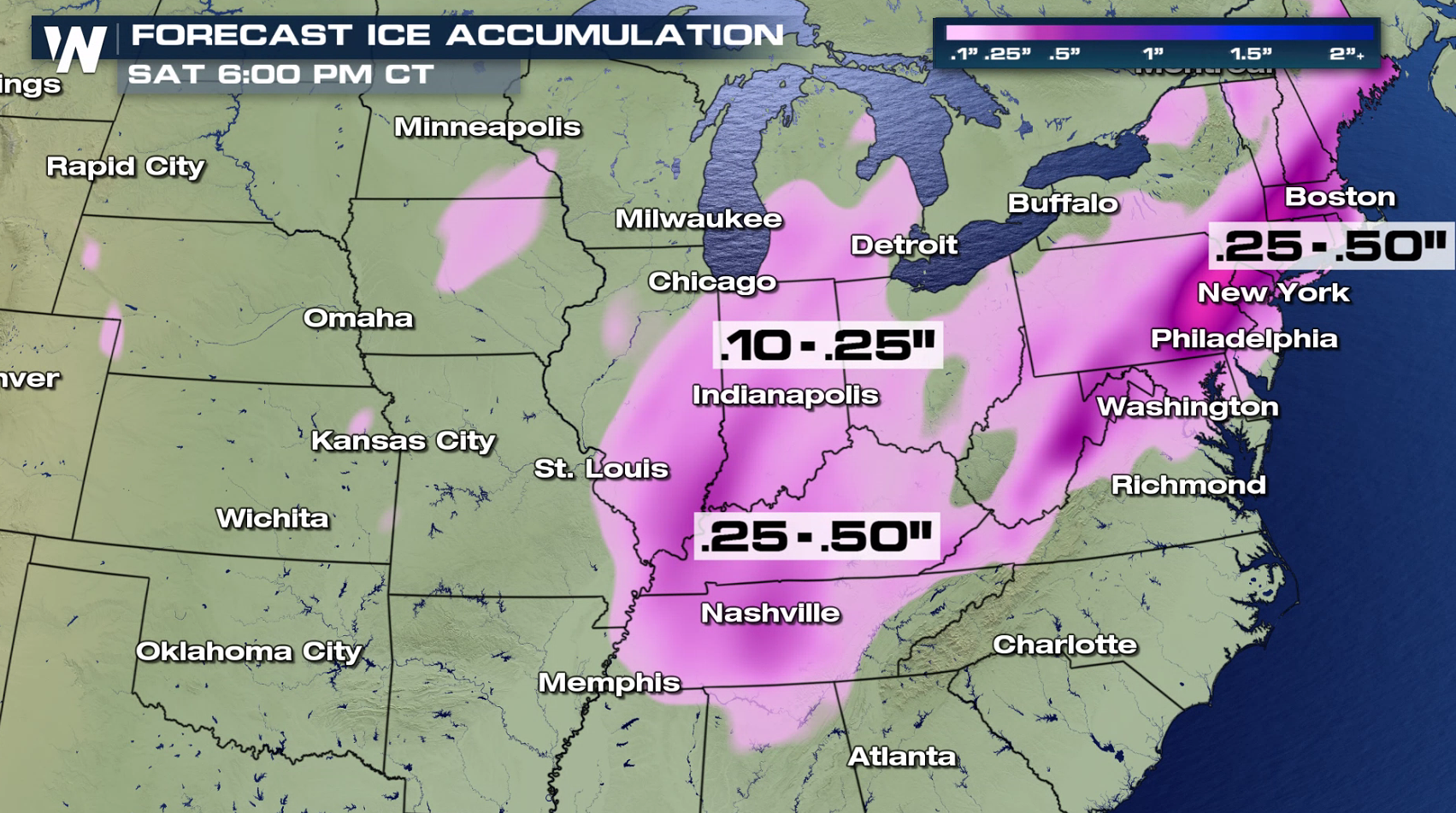 The lead low pressure center is now moving through the Great Lakes and will push into Canada this afternoon. A second low will move up from the Mississippi Valley into the Tennessee Valley, pulling up humidity from the Gulf of Mexico. As the moisture runs into the cold air dropping southward behind a cold front, freezing rain, sleet, and snow will develop into this weekend.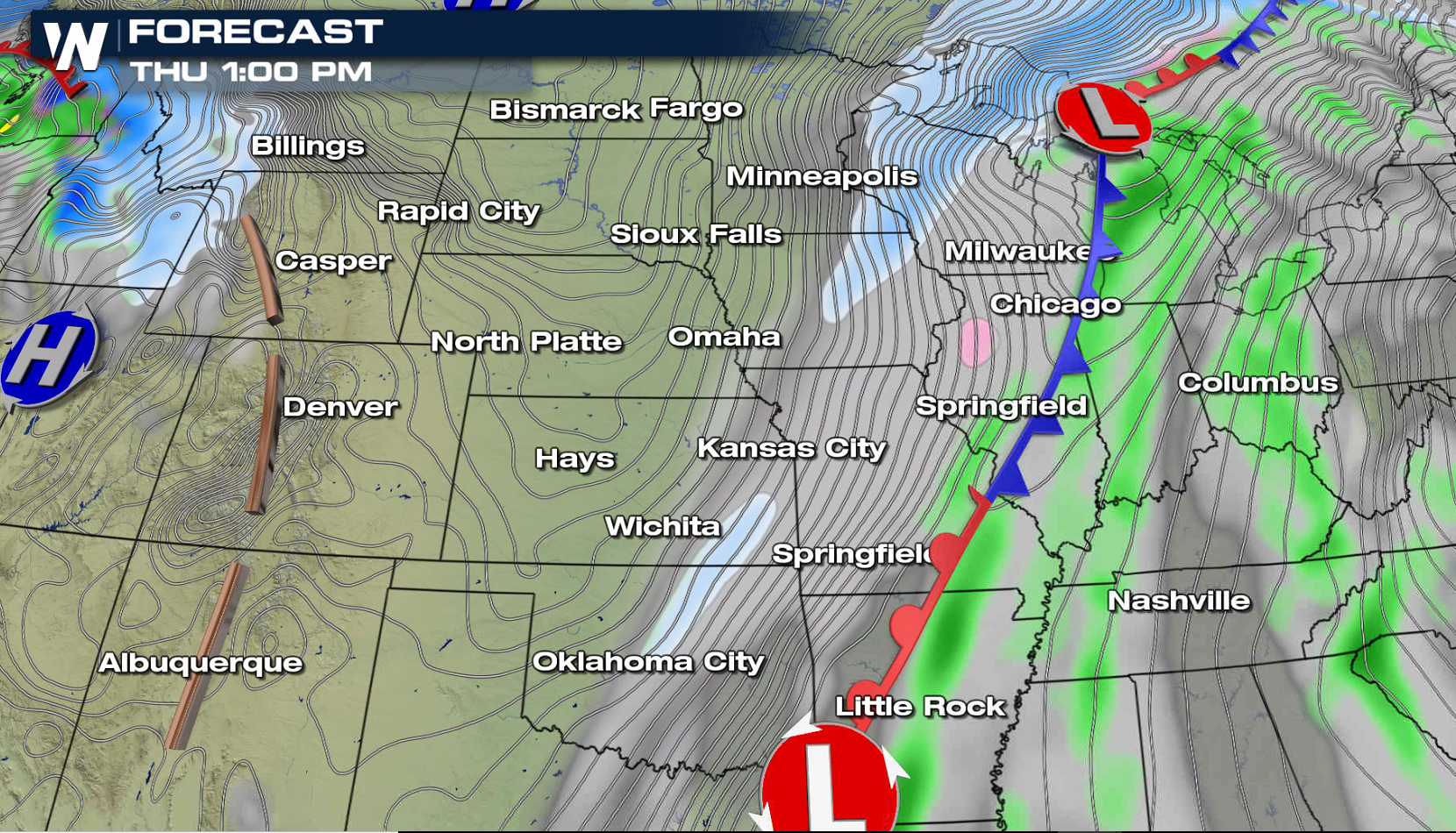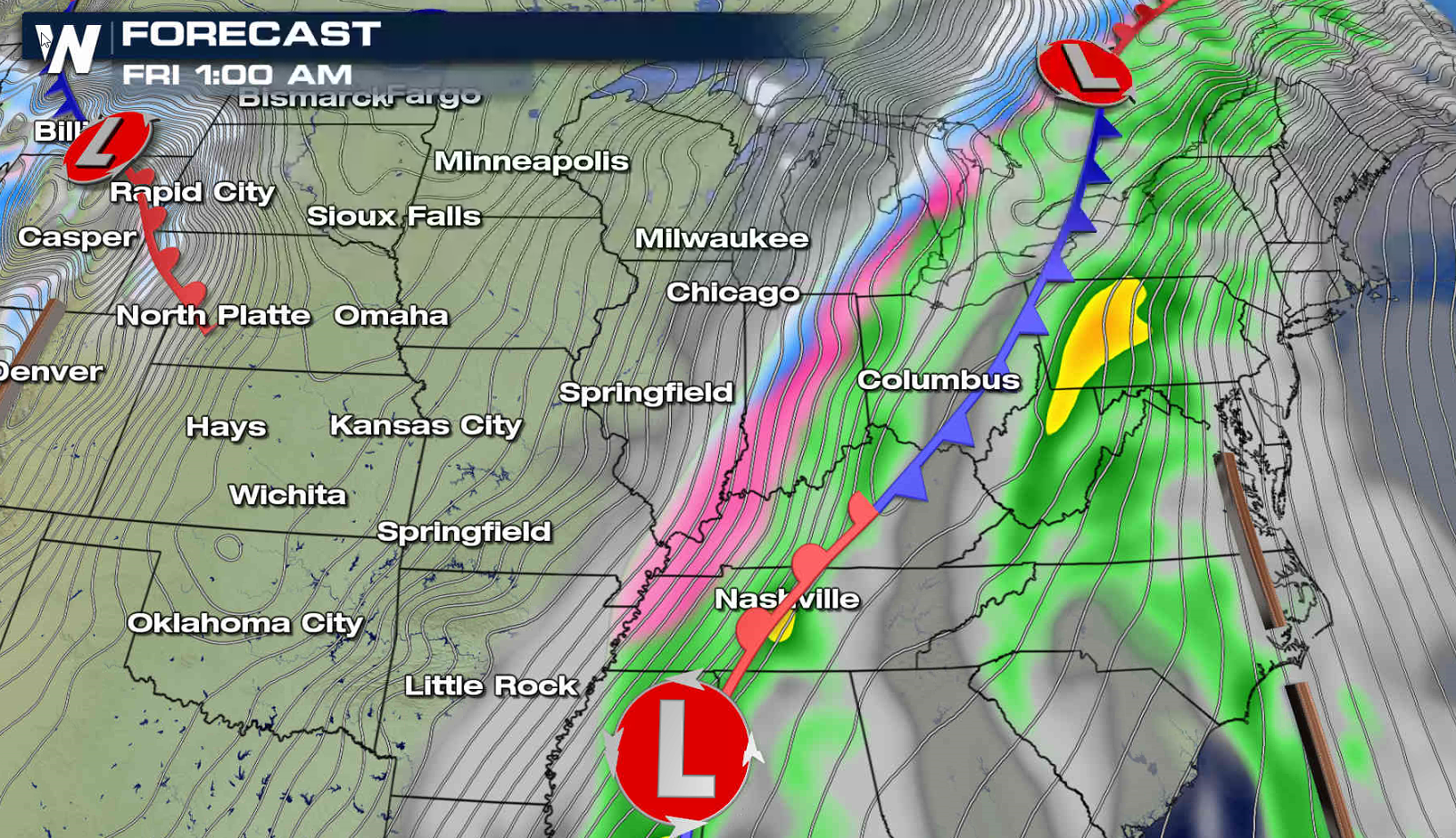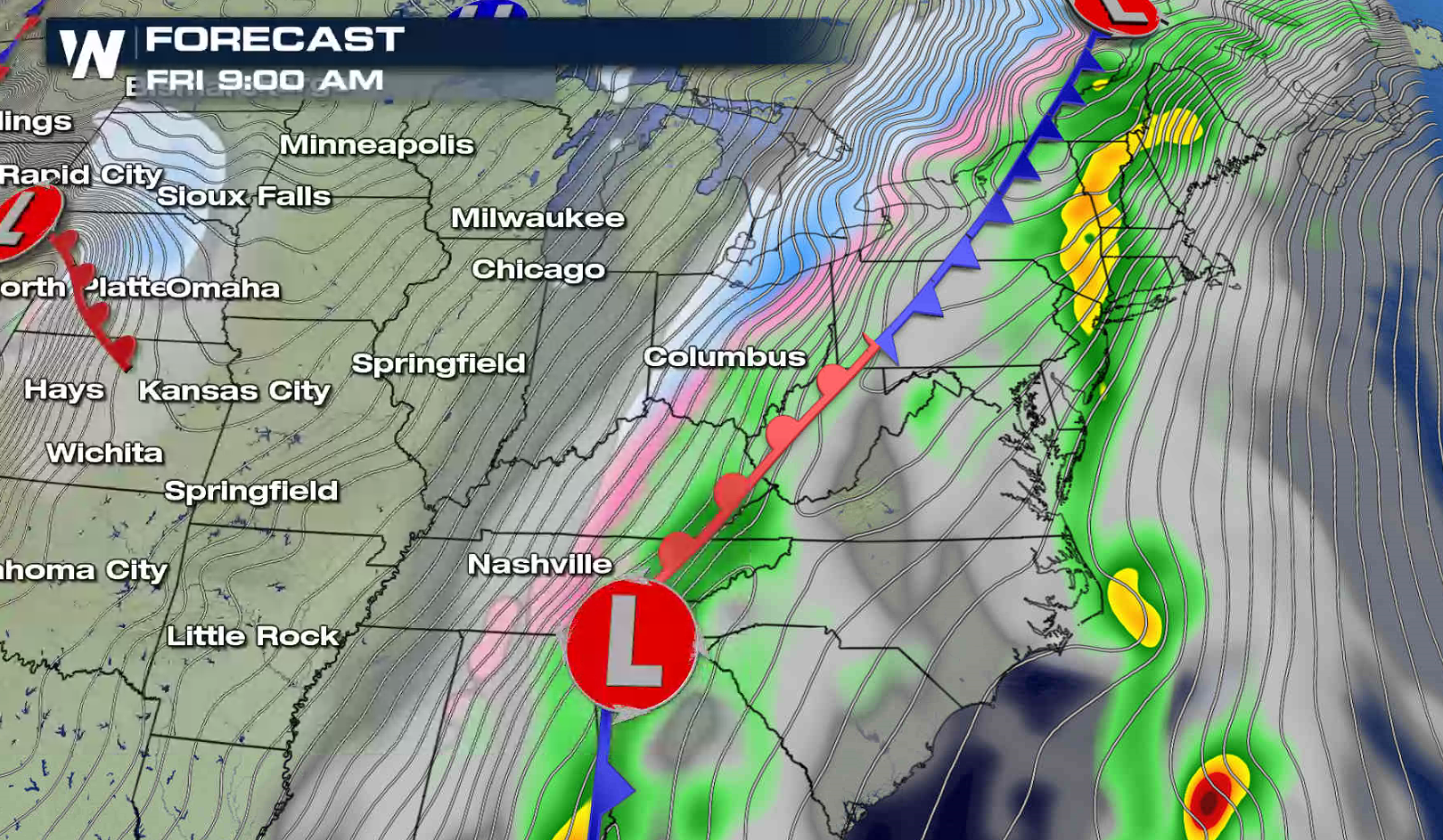 For WeatherNation: Meteorologist Mace Michaels