Hooray, Boston! On Sunday, Boston, Massachusetts hit 70°, making it the first 70° or above reading so far this year.
According to the National Weather Service in Boston
, the average first 70° or above came a few days early. The average first date is April 8th.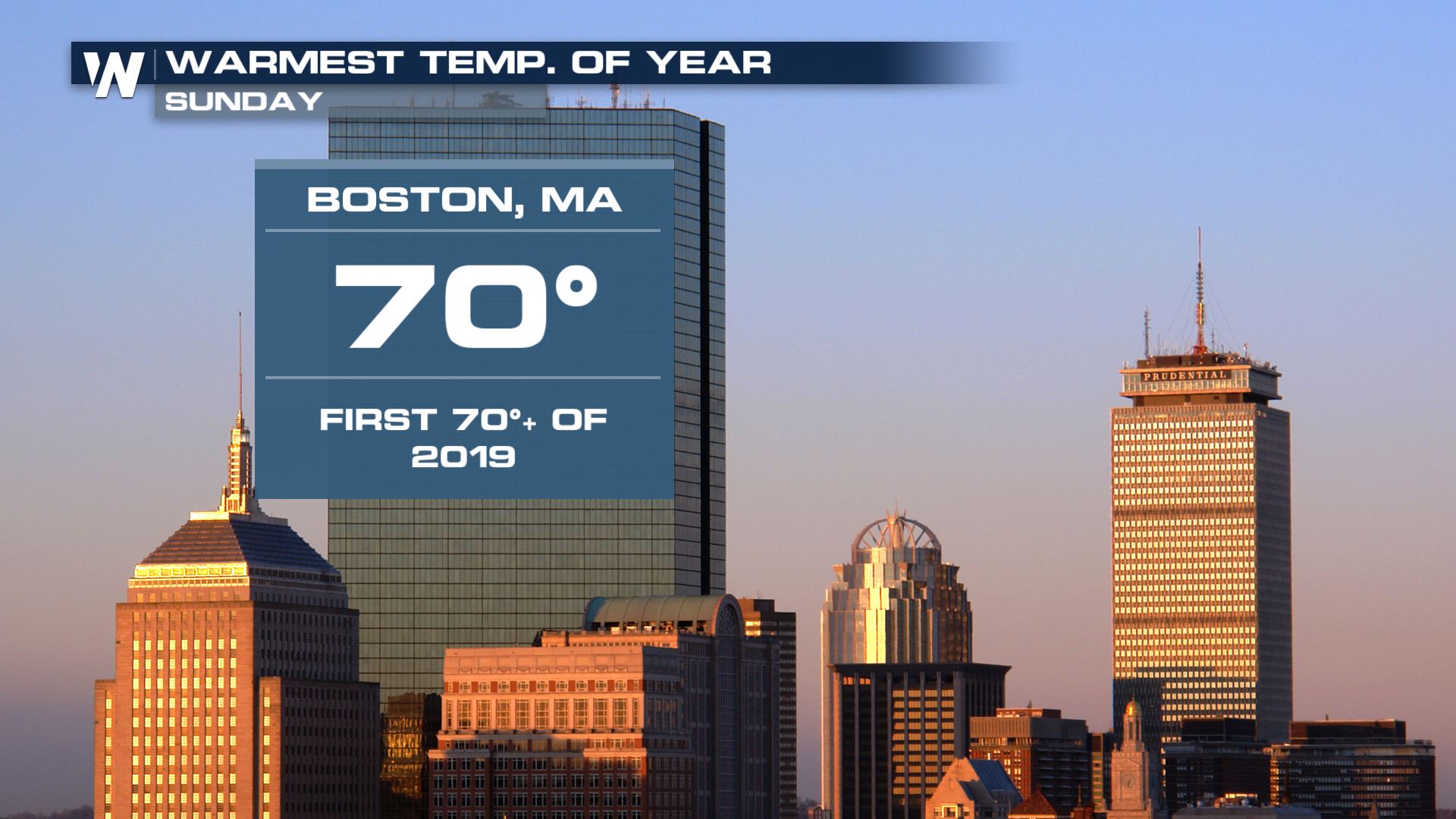 Sunday's high of 70° made it the warmest temperature there overall since November 2nd. Enjoy it while it lasts, though: A sharp cold front is moving through the eastern By 4pm local time, the temperature in Boston had already plummeted to 58°. Temperatures this week are expected to run mostly below average, until a soggy warmup later this week. Sunshine, however, will return to Beantown for the beginning and middle of the work week.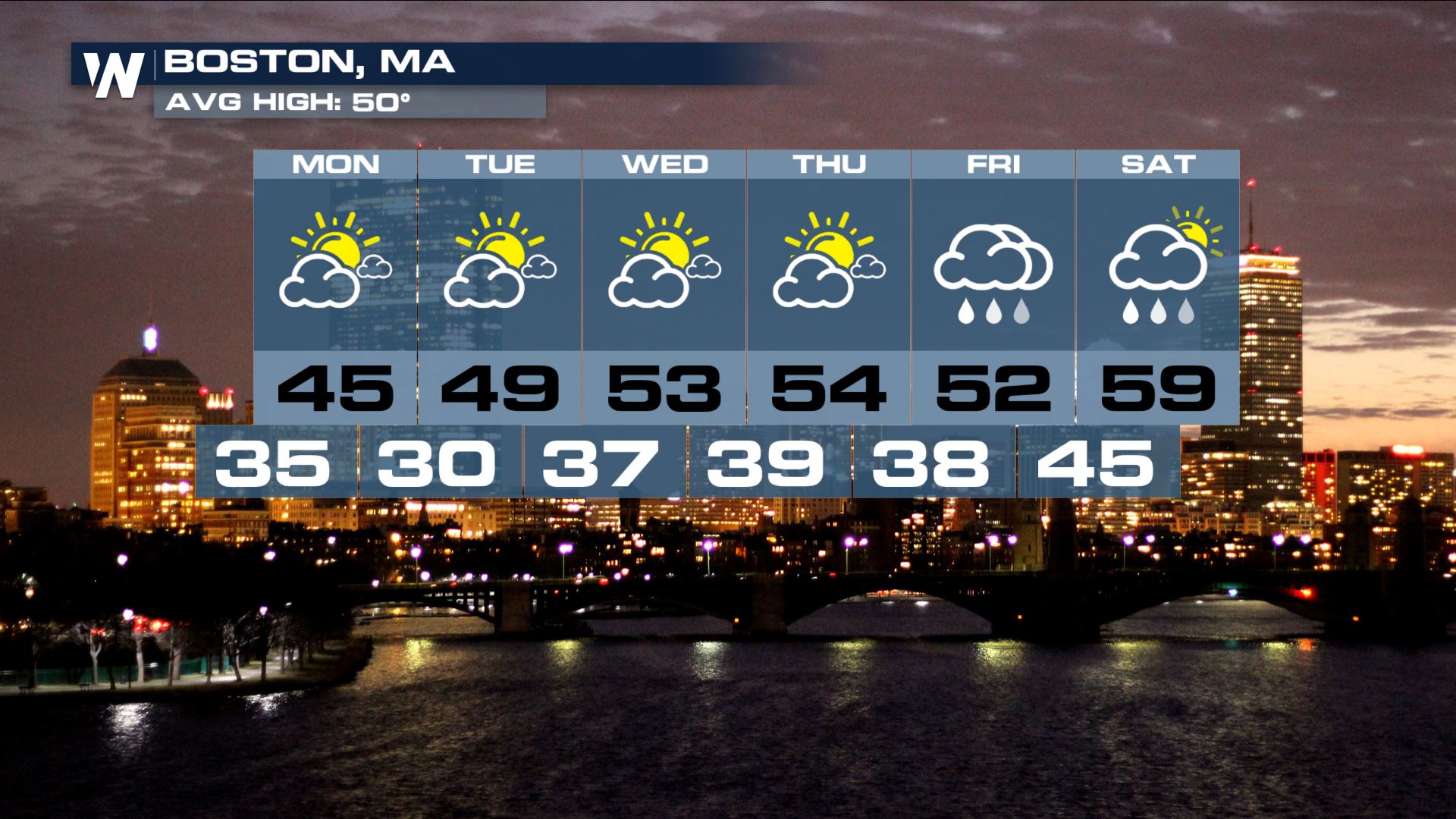 Boston's average high for March 31st is 50°. For WeatherNation: Meteorologist Chris Bianchi