A major nor'easter has begun to unfold across the East Coast, and we're seeing a more complete picture of what will fall, where, and how much.  Here is a map to show who's under a winter storm warning (pink) and a winter weather advisory (purple).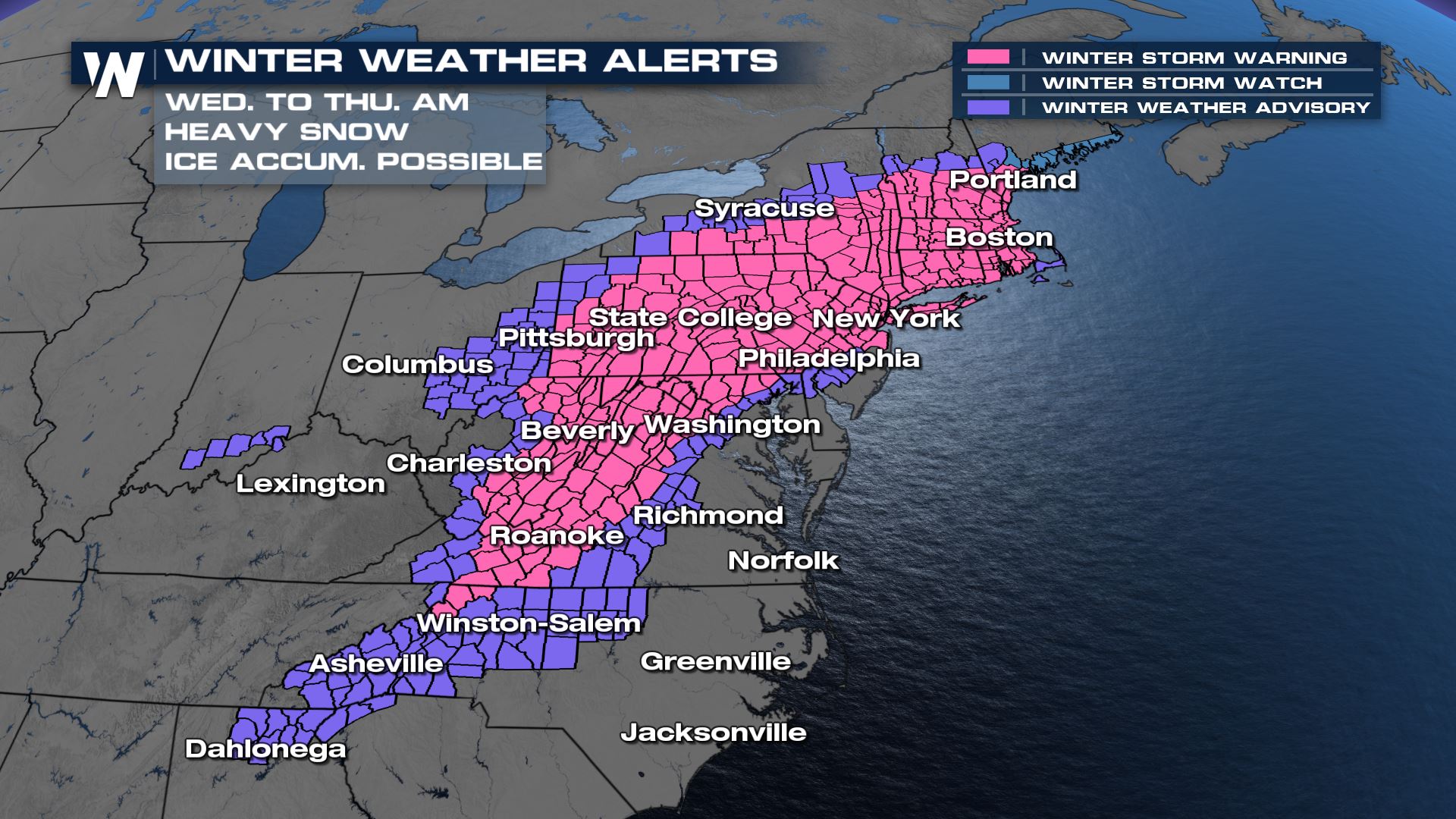 The south end of this storm is most likely to experience problems from freezing rain, or ice.  Starting in the most southern extent of the Appalachians, and moving farther northeast into Virginia, these will be the locations forecast to receive the highest amounts of freezing rain.  Freezing rain is just regular rain, but it falls where temperatures are below freezing, so when it lands on something like your car, front porch, or road (untreated), it freezes up into a sheet of ice.  It also can accumulate on power lines and cause power outages.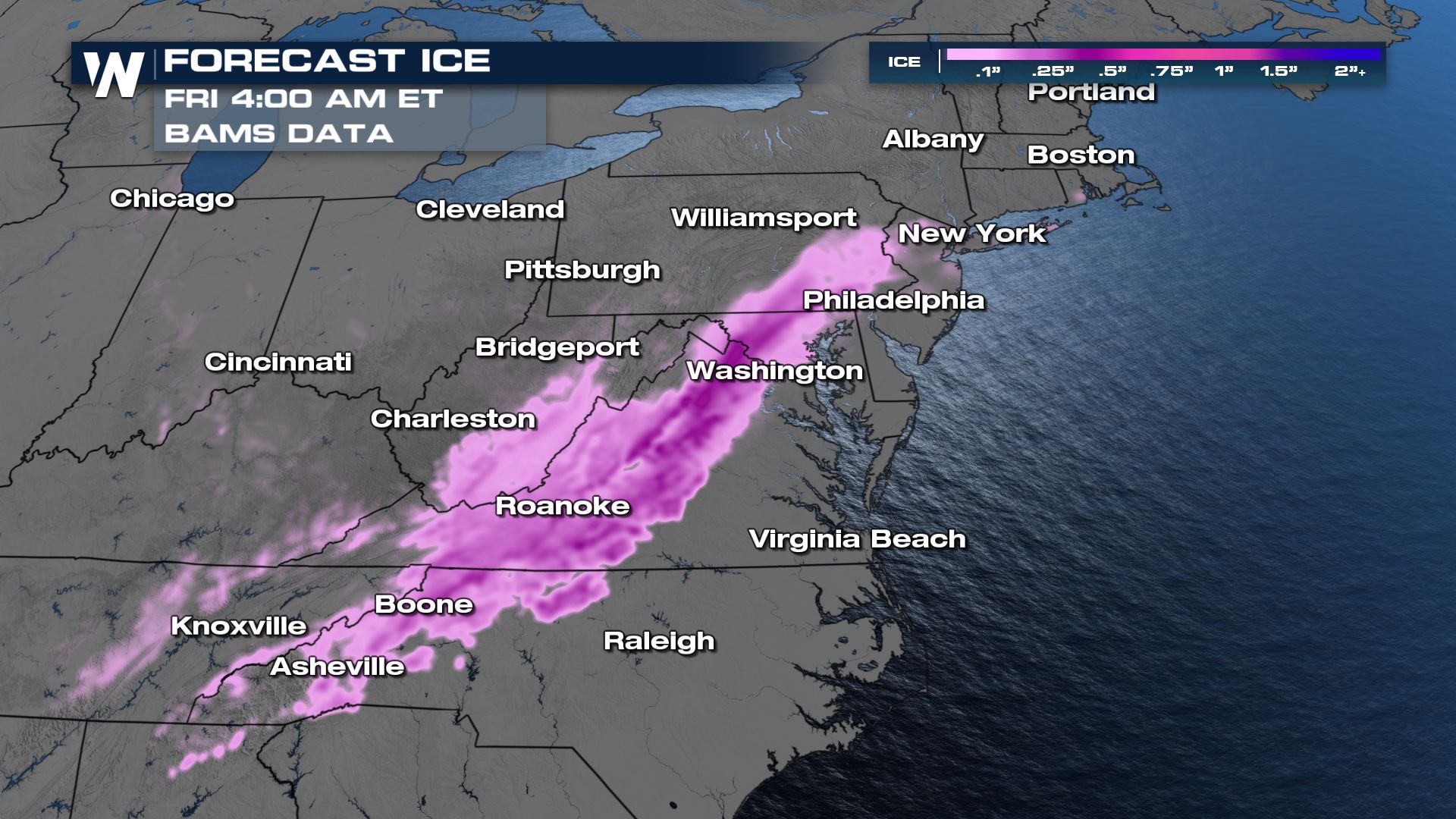 Moving closer to the Washington, D.C. metro, this is where we'll start to find sleet moving into the forecast.  From D.C., all along the I-95 corridor through Baltimore, Philadelphia, New York City, and on the way to Boston, sleet is forecast to play a pivotal role in how much snow will fall in these major cities.  Sleet forms when snowflakes melt to rain, but then it encounters a pocket of sub freezing air closer to the ground where it has enough time to re-freeze into a small pellet of ice.  That's why we use the term "ice pellets" and "sleet" interchangeably as they're the same thing.  Areas that find a longer duration of sleet falling, will find much lower overall snow totals. This trend towards more sleet possible than snow from D.C. through New York City MIGHT mean snow totals could fall on the LOWER END of the likely forecasts at this time.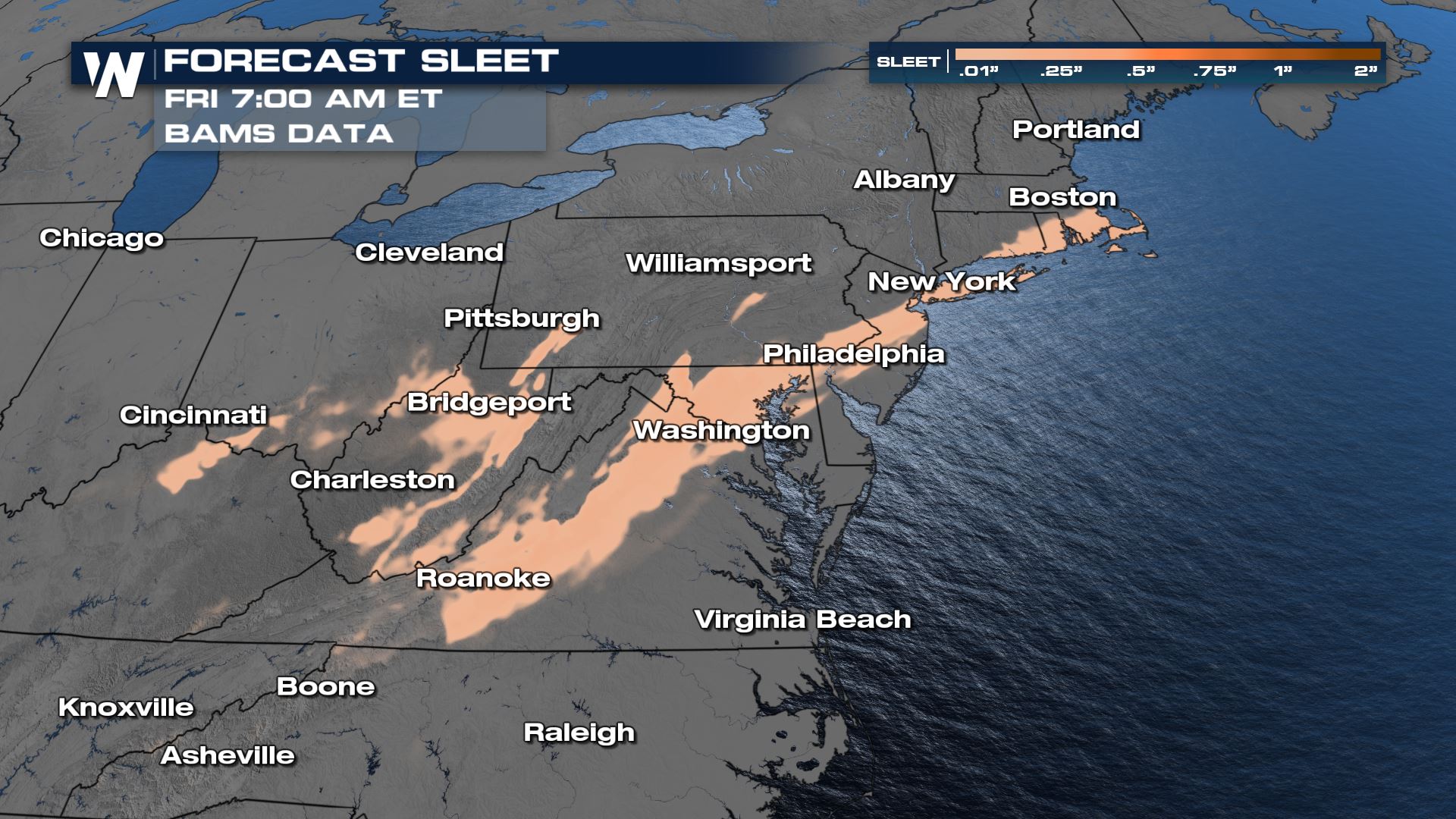 That leaves us where the atmosphere should be cold enough from the beginning of the storm all the way through to the end, where the heaviest snow is expected to fall.  That will be from West Virginia, through Western Maryland, to Central Pennsylvania, and farther east towards Boston and the northern parts of the New England Region.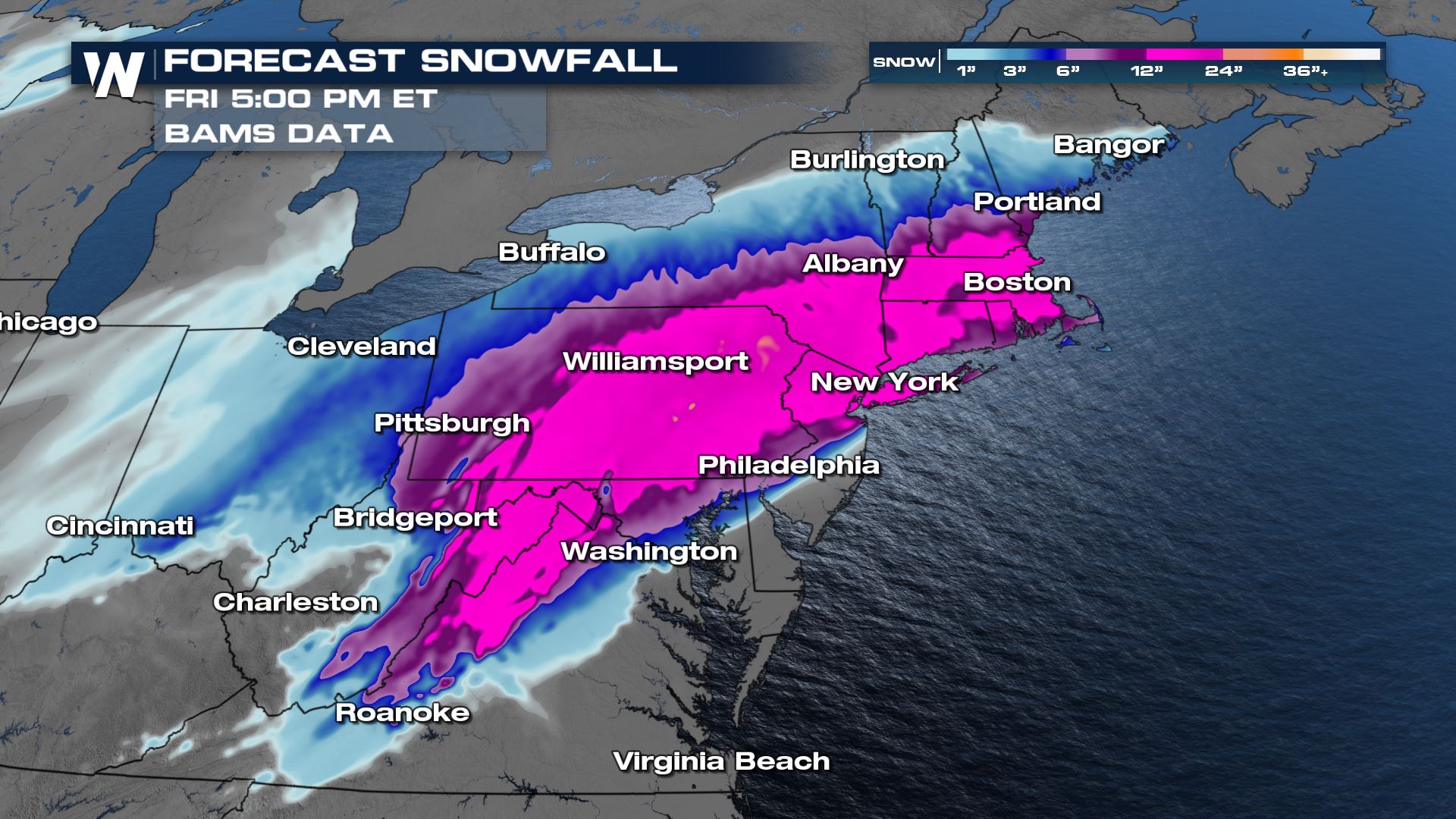 Finally, areas closest to the Atlantic will find just rain.  This is where some spots could find several inches of rain and where Southern Maryland is under a general flood watch.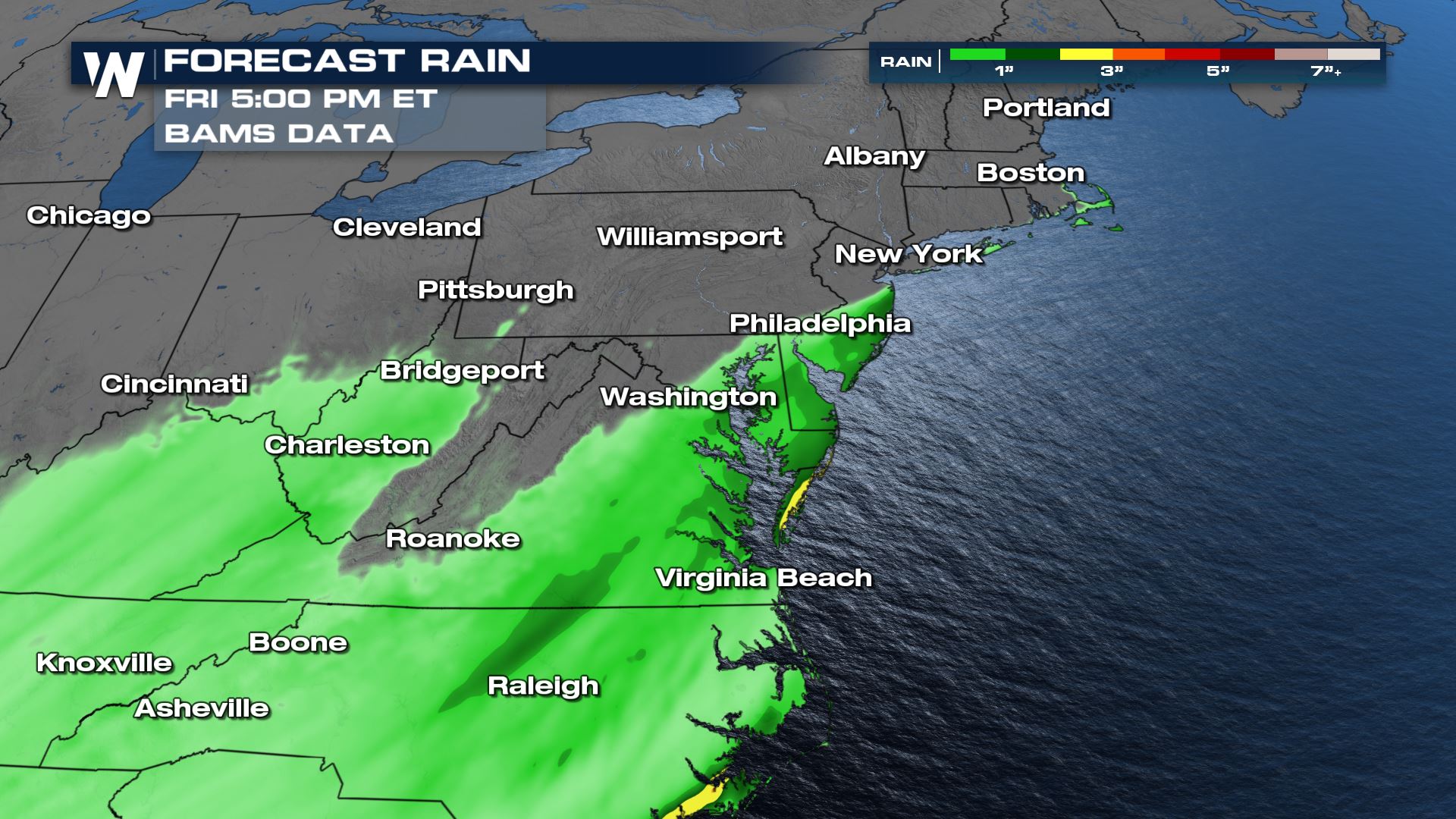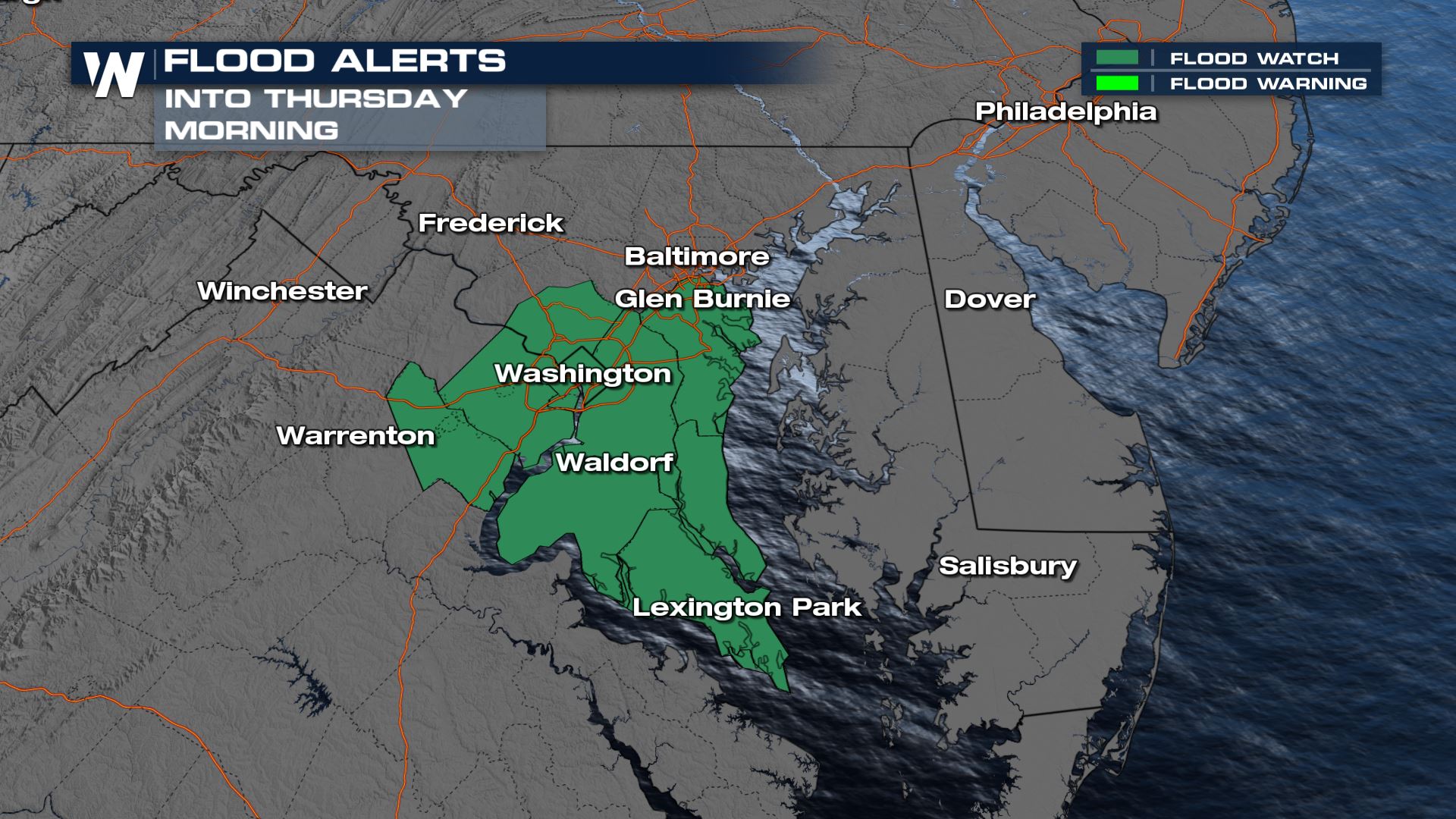 Stay with WeatherNation for all of the latest on this nor'easter through the end of the week.