As folks stepped out Thursday morning to check how much snow they had gotten or to assess the conditions, they saw a brown tint to the fresh snow. https://twitter.com/TwisterMc/status/1116533395713138690 https://twitter.com/LogelinMike/status/1116482898809507840 https://twitter.com/mark_tarello/status/1116354136654659589 Some people even noticed the rain having a brown hue to it...once it evaporated off this person's car. https://twitter.com/cecelsu/status/1116403793145540610 The reason? The powerful winter storm was swirling across the central United States on Wednesday-Thursday, whipping winds of 50-100 miles per hour through many layers of our atmosphere. Dust and dirt began to be sucked into the southern extent of the storm in New Mexico and Texas on Wednesday.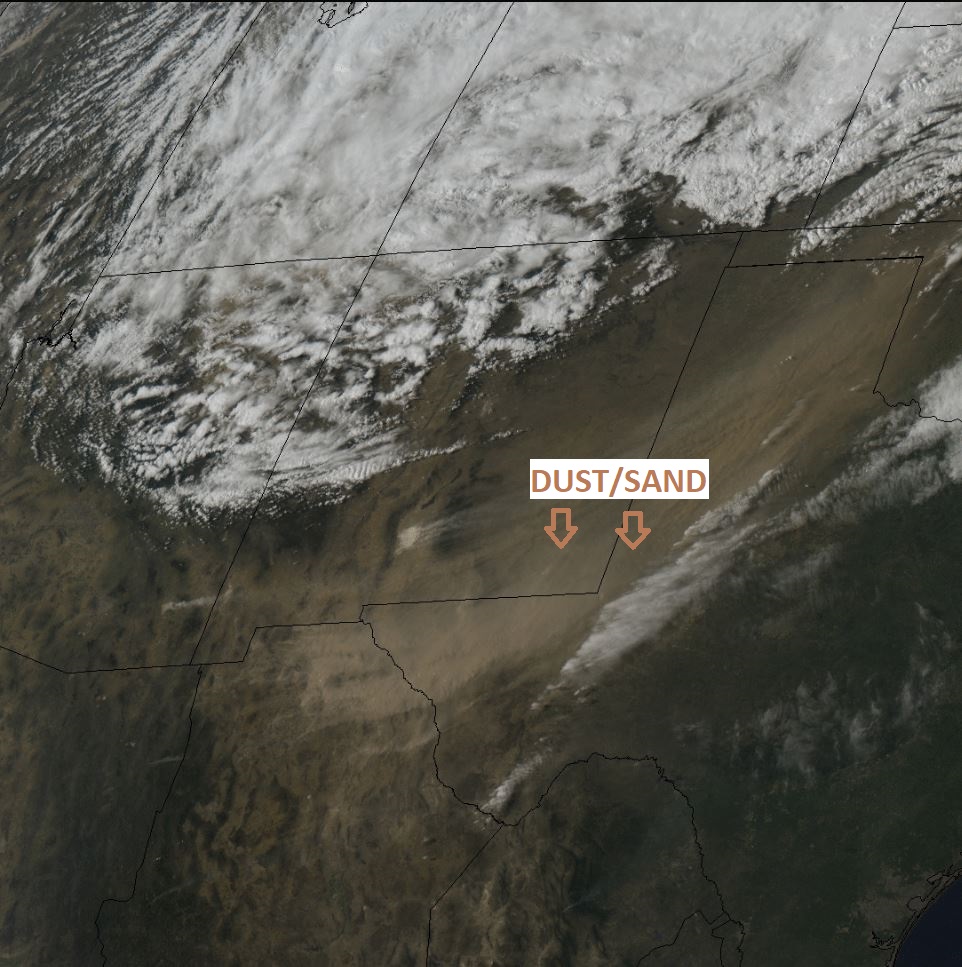 Switching color schemes, you can see the dust and sand in yellow colors here: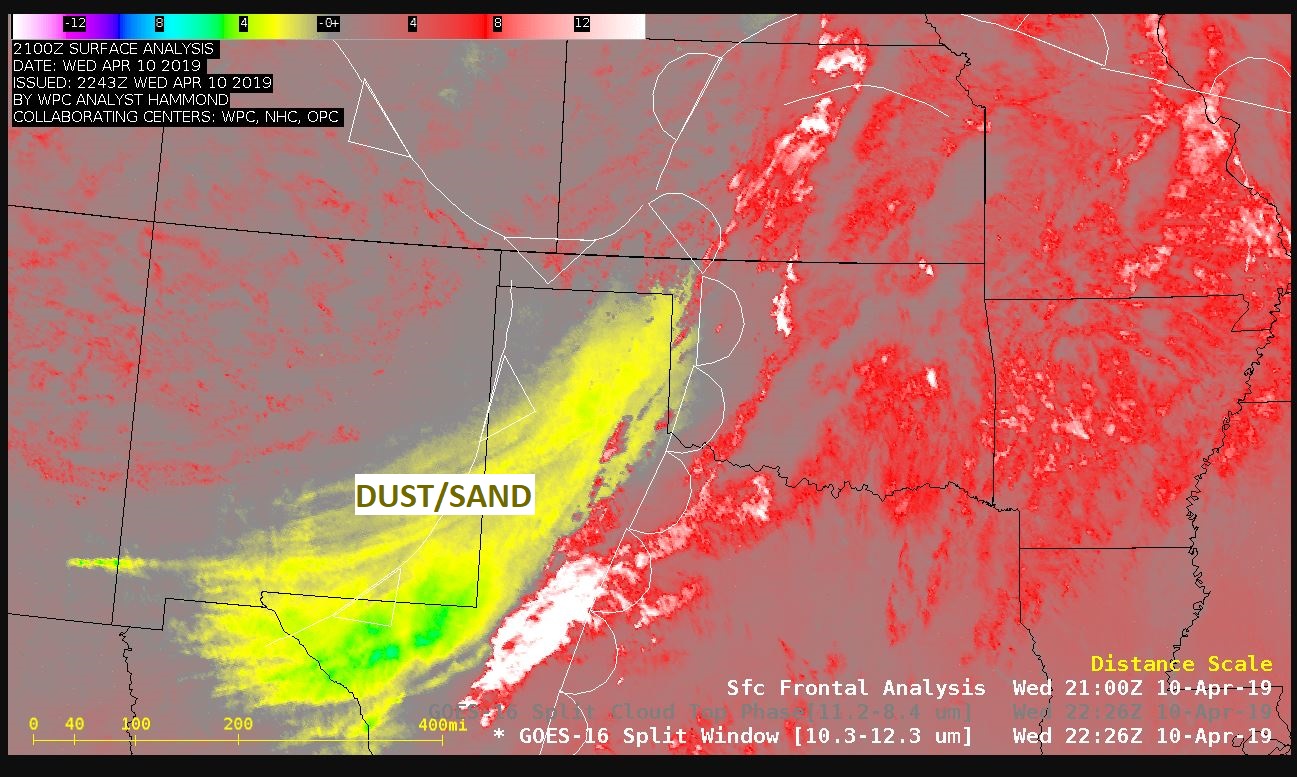 Fast forward to Thursday morning where the low pressure helped pull all that dust and sand into the Upper Midwest!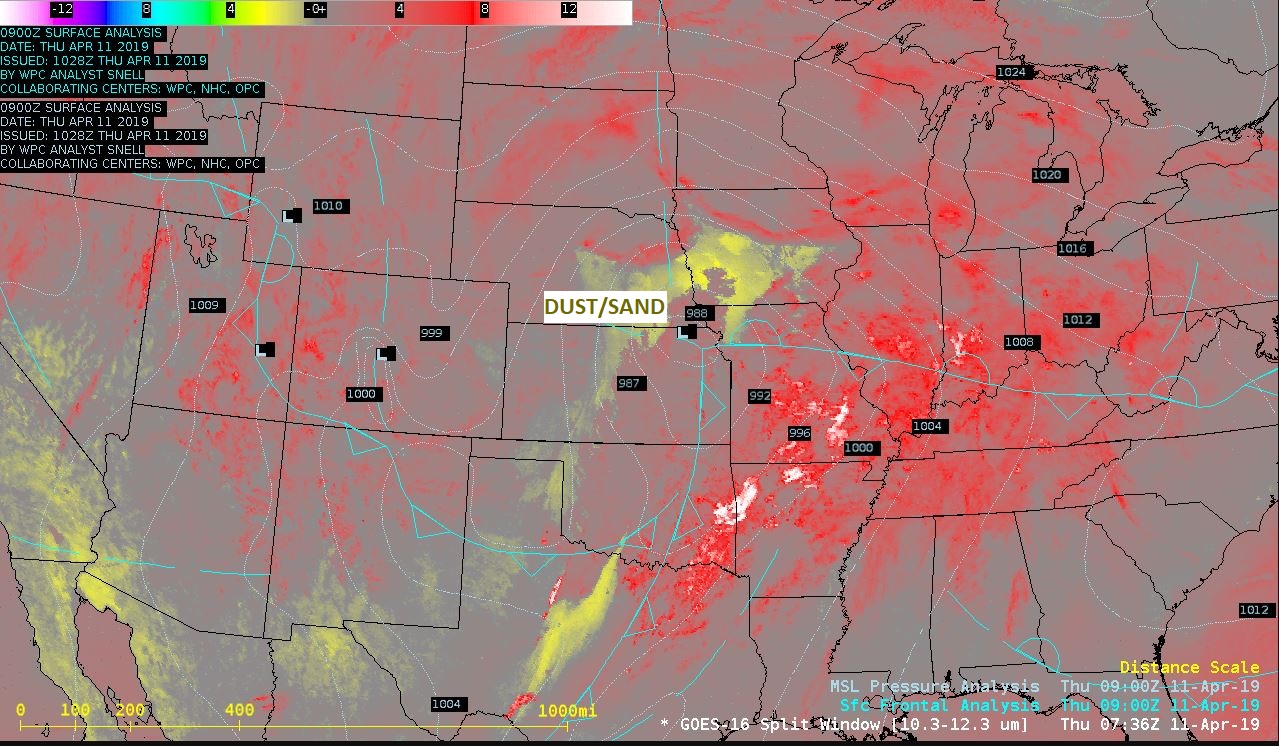 ***Above three images courtesy the University of Wisconsin CIMSS Blog Page.
Full story on this topic here.
The result was a dirtier snow than normal. https://twitter.com/NWSTwinCities/status/1116368935878844416 Even the National Weather Service office in La Crosse, Wisconsin had a little fun with the fellow NWS office in Amarillo. https://twitter.com/NWSLaCrosse/status/1116417977497337856 This has happened before. According to the University of Wisconsin's CIMSS Satellite Blog, a similar event occurred on April 10-11, 2008.
Here's a link to that story.
Thus, people weren't adding a brown filter to their pictures on social media Thursday. The snow really was on the brown side. If they say 'Don't eat the yellow snow' then we wonder if the same applies to the brown snow! For WeatherNation, Meteorologist Steve Glazier