New year - same old cold. A blast of Arctic air will arrive across the Northern Pains and Upper Midwest, just in time to start 2022. As a low pressure system moves across the Plains, it will bring chances for accumulating snow to the Plains and Great Lakes before helping to drag the cold into some of these locations.
Winter Weather
Winter weather alerts have been issued from Lake Michigan to the Front Range. The pink areas are Winter Storm Warnings where accumulating snow on the order of 3-6" will be possible. In purple are Winter Weather Advisories, where lesser snow totals will be expected, but on the south side, we will have ice concerns.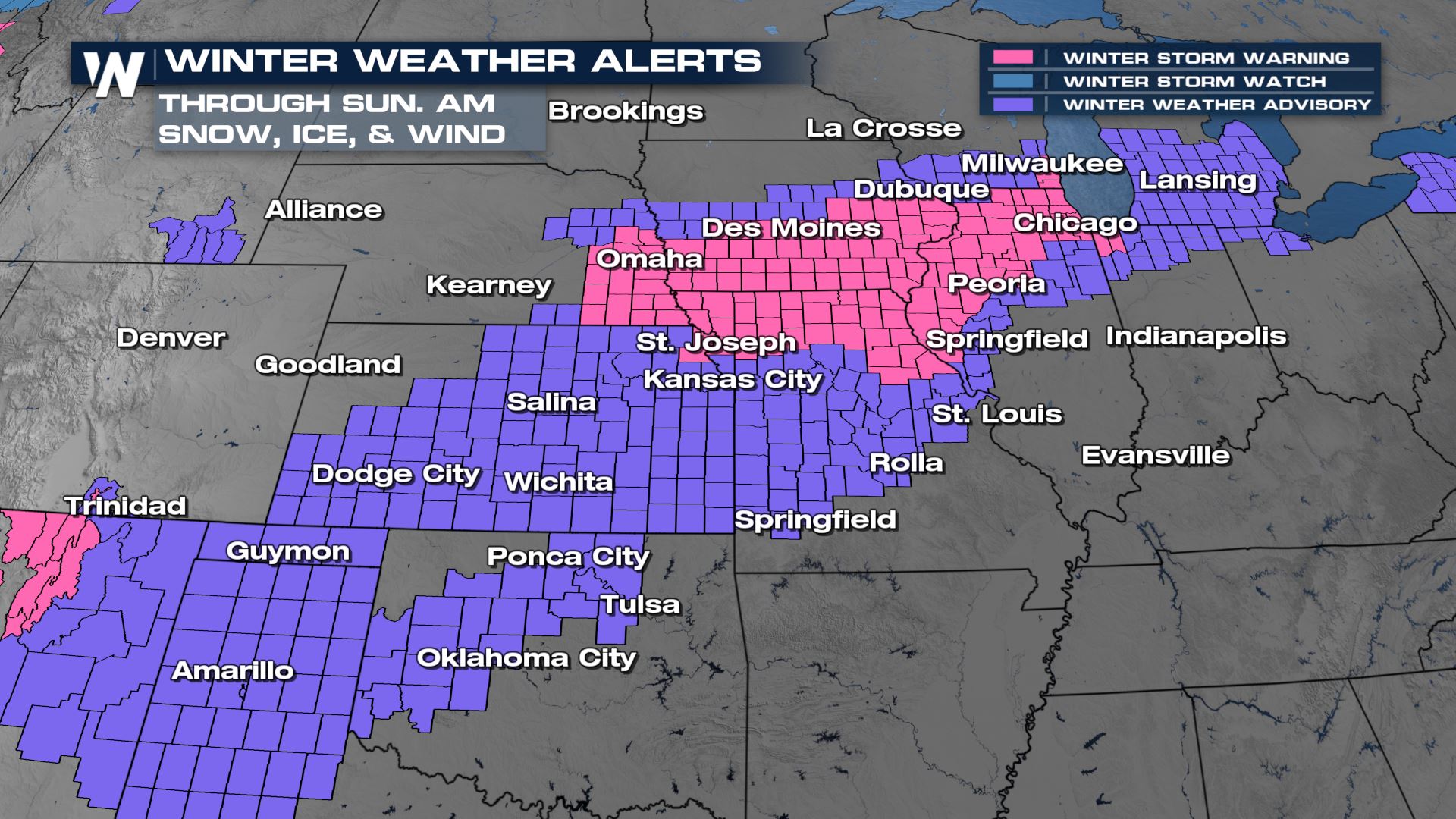 Later tonight, the axis of steady snow will be across the Great Lakes region with a couple of lingering snow showers for parts of the I-80 corridor.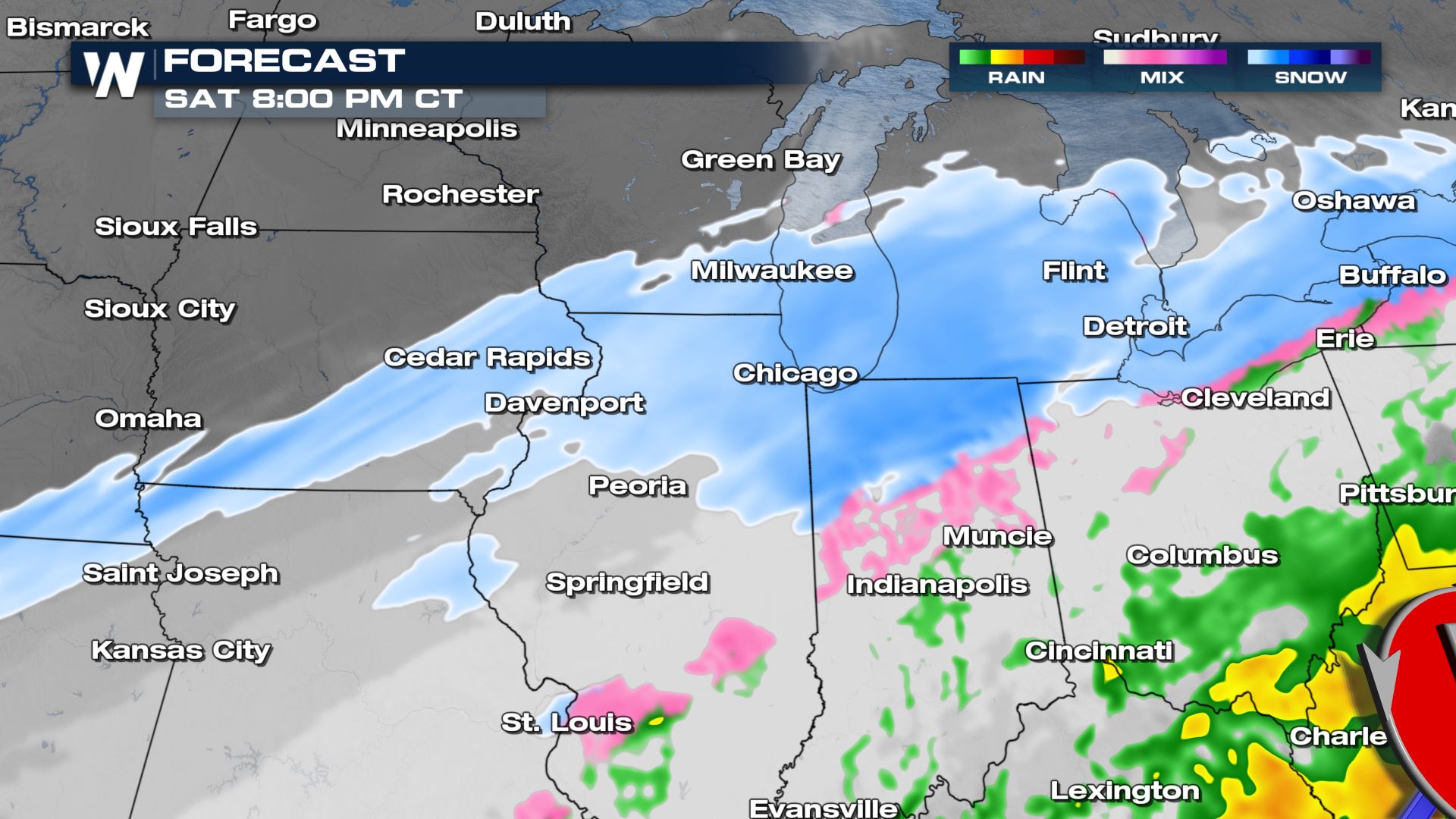 Overnight Saturday into Sunday, snow showers will slowly wind down for much of the Midwest. Snow showers will still be falling across the Great Lakes with light freezing rain toward the Ohio River Valley.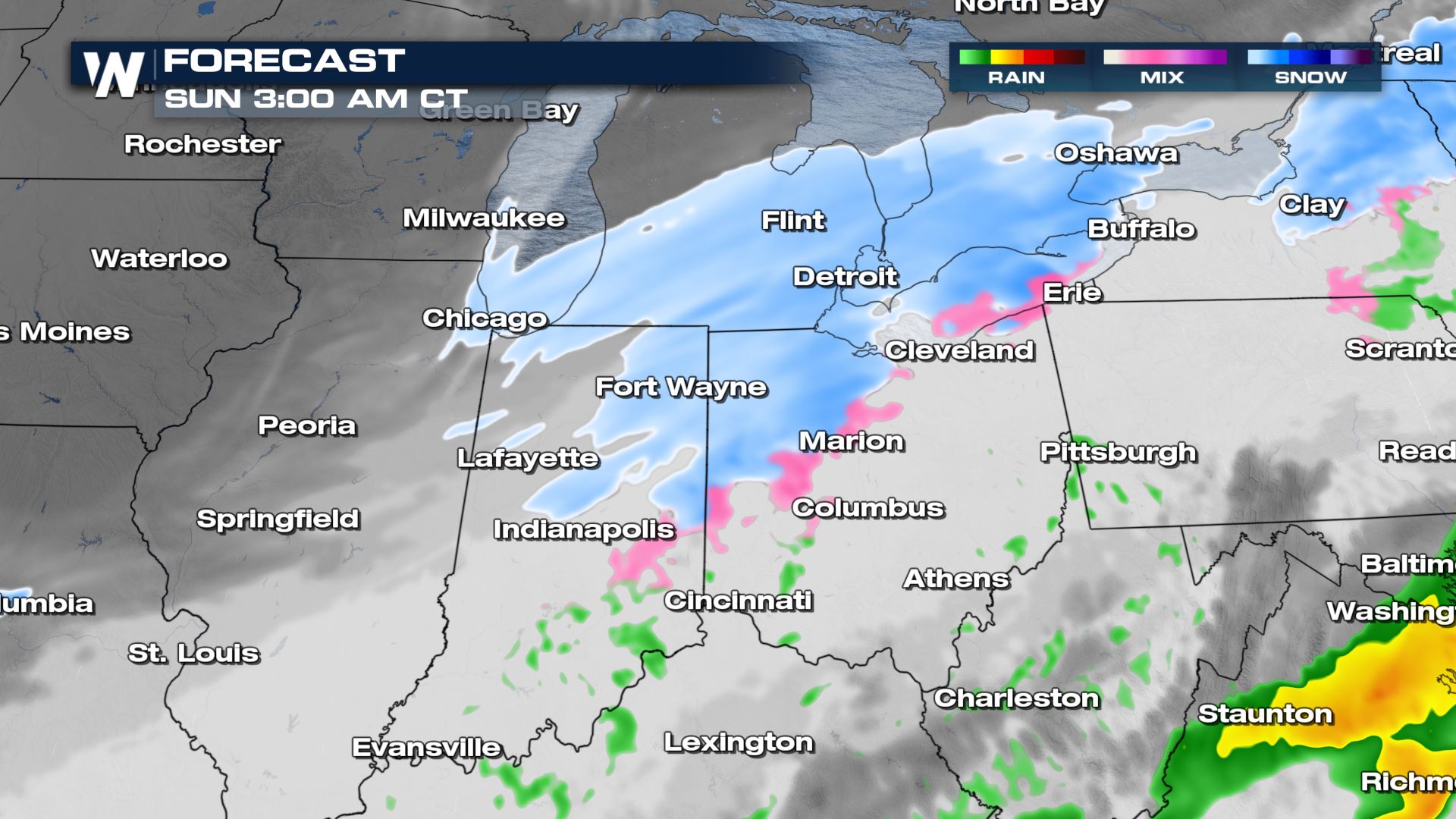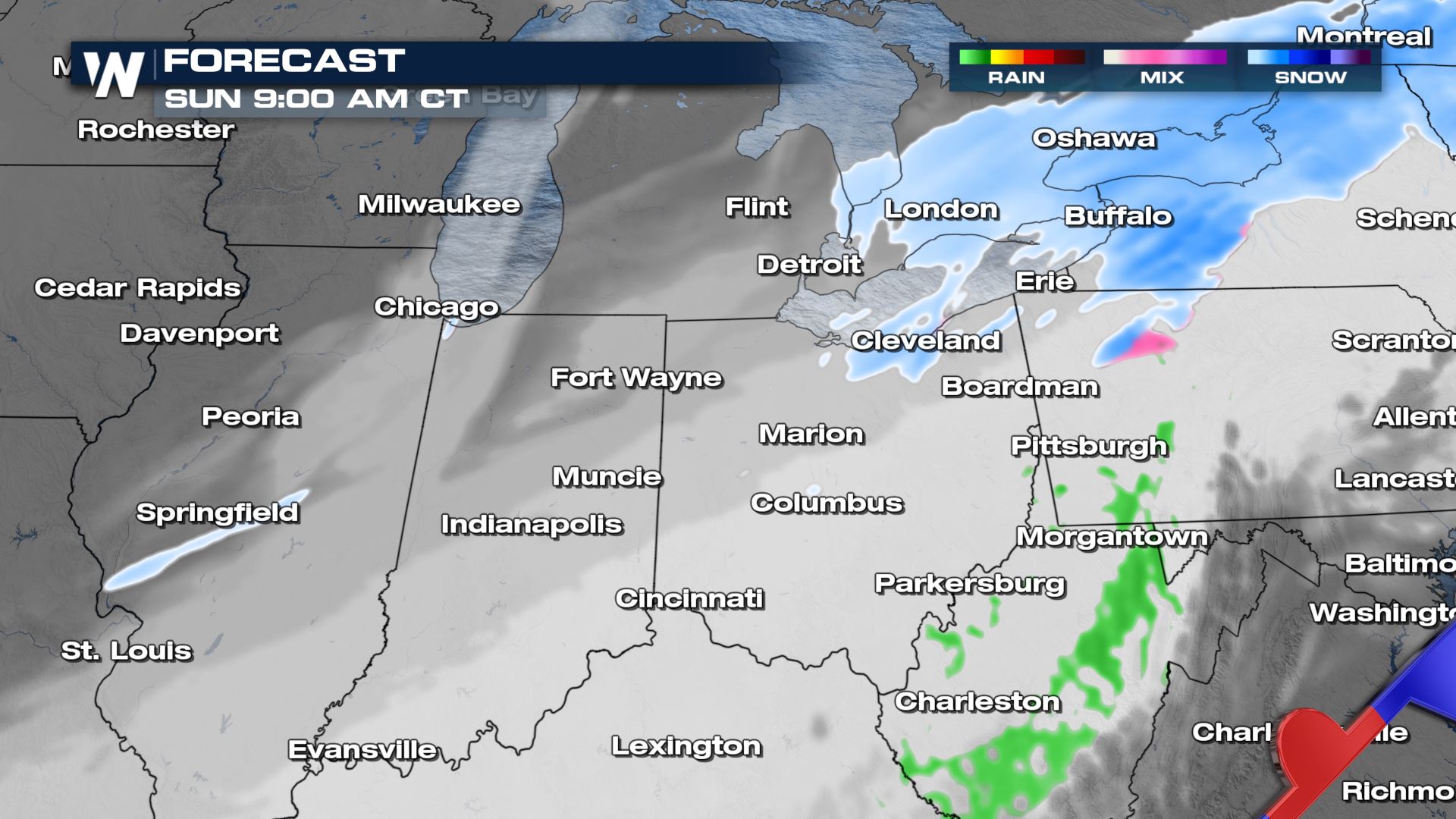 Snow fall totals are expected to be significant enough to impact travel, generally between 3-6" in the zone north of the low's track. Isolated areas could see 6"+. Some models are indicating the potential for a narrow zone of 6" or more of snow. If the low tracks far enough south, lake enhancement could bring totals to 6"+ around Chicago.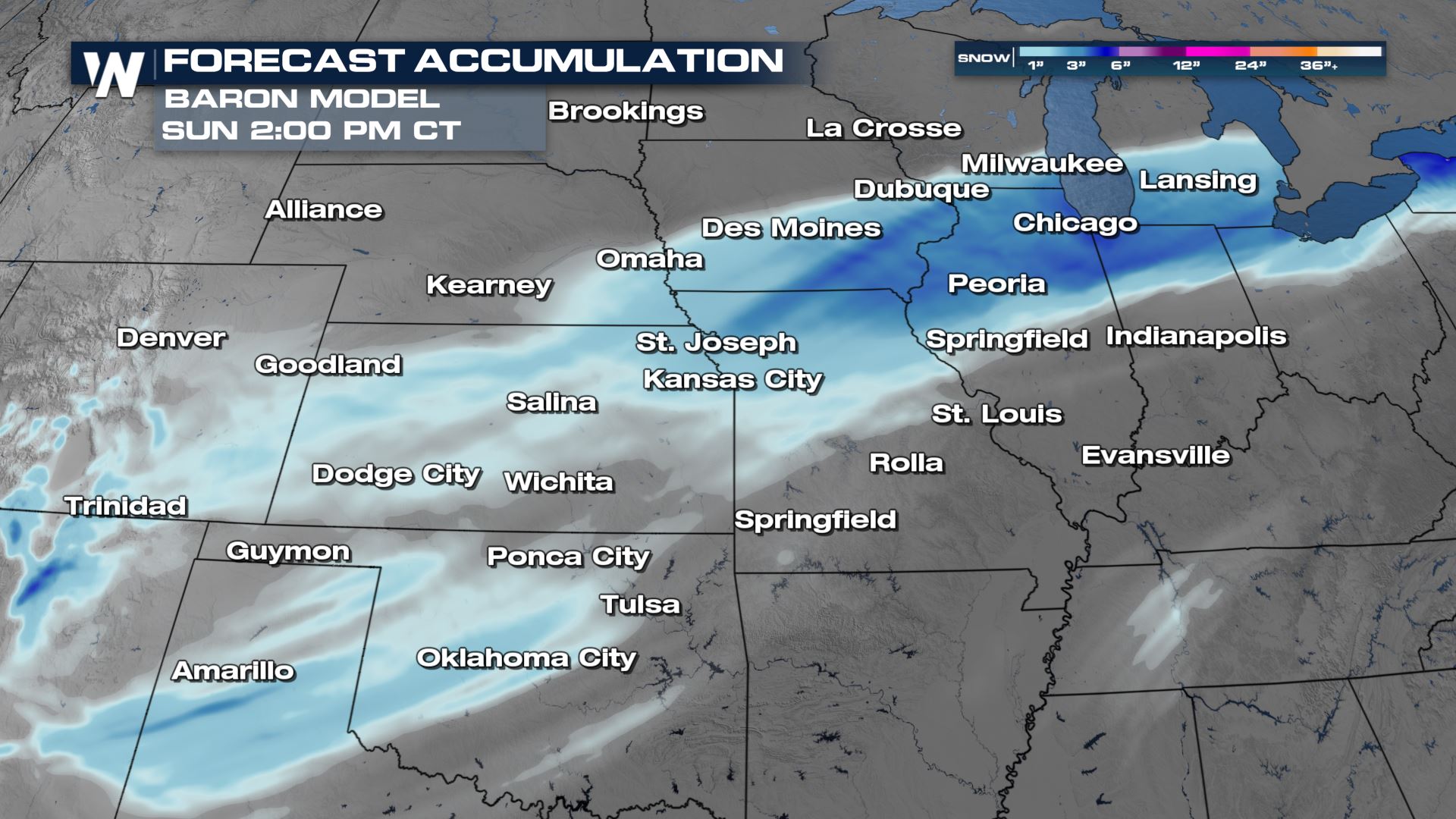 Temperatures
Wind chill alerts are in place through Sunday as we will see temperatures plummet to overnight lows well below freezing and highs in the single digits for many. Make sure you're bundling up as frost bite will be possible in a matter of minutes.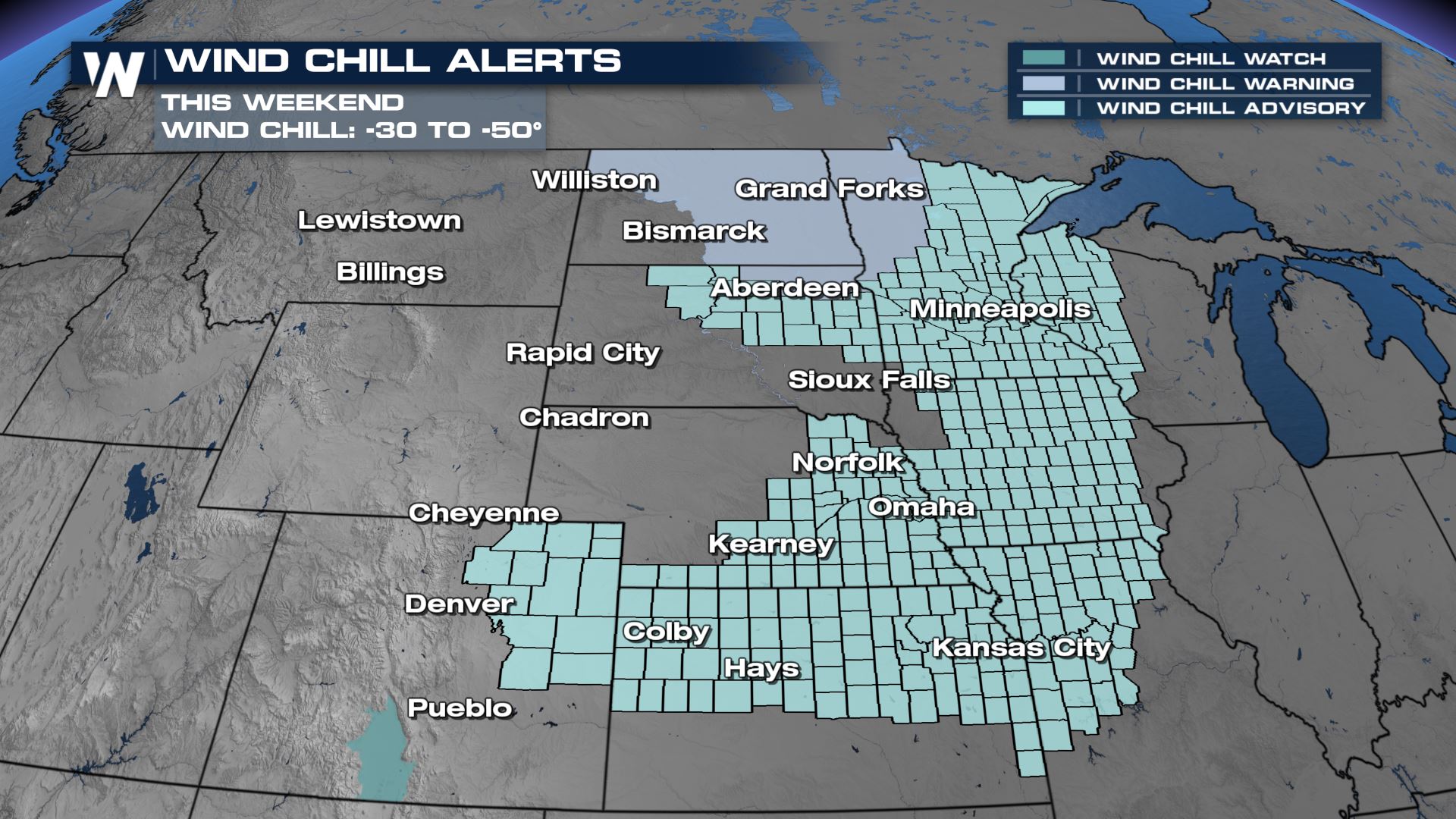 The digging trough that will spur snow will also help drag arctic air across the Plains and Midwest, creating dangerous wind chills for the region.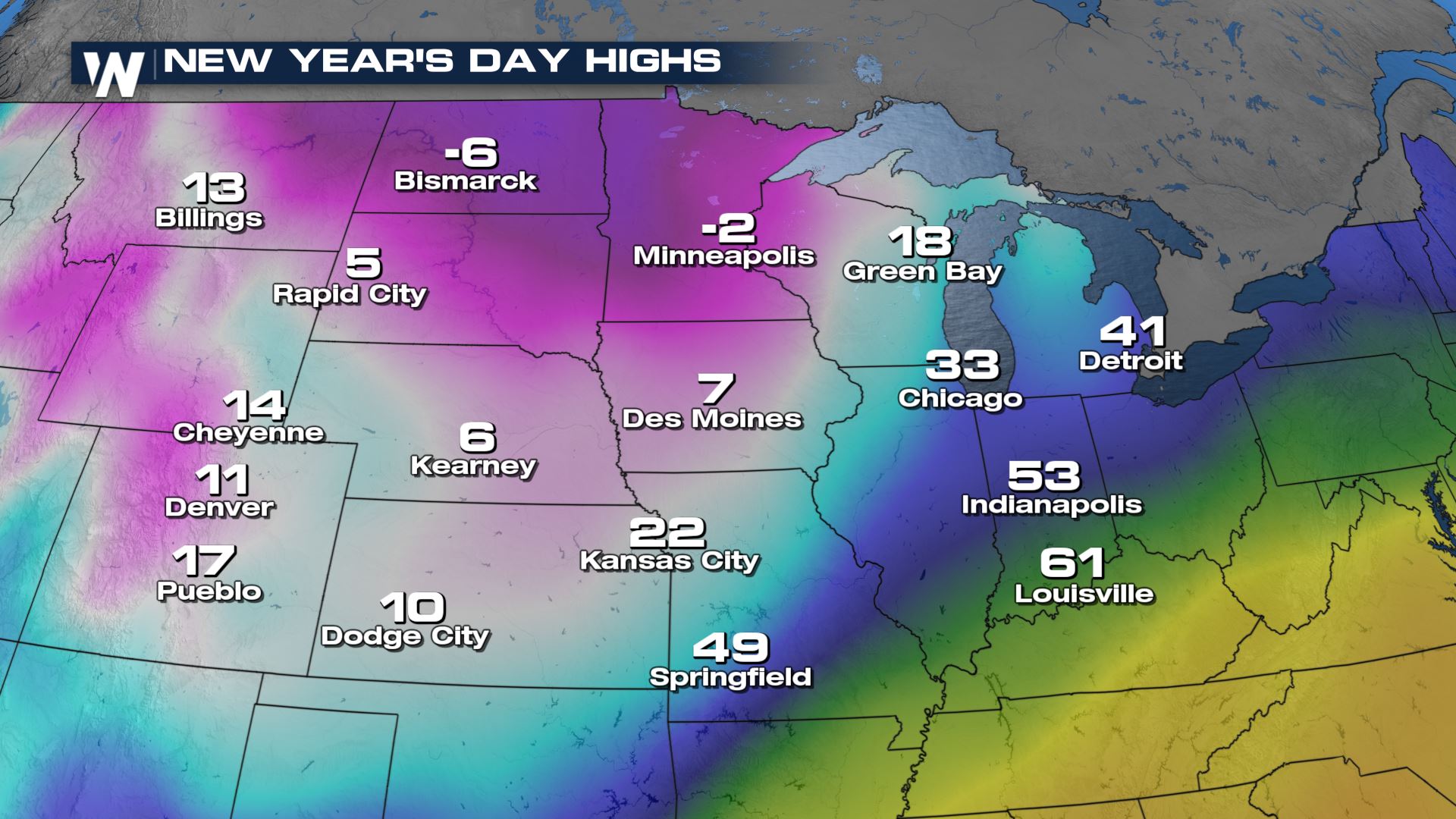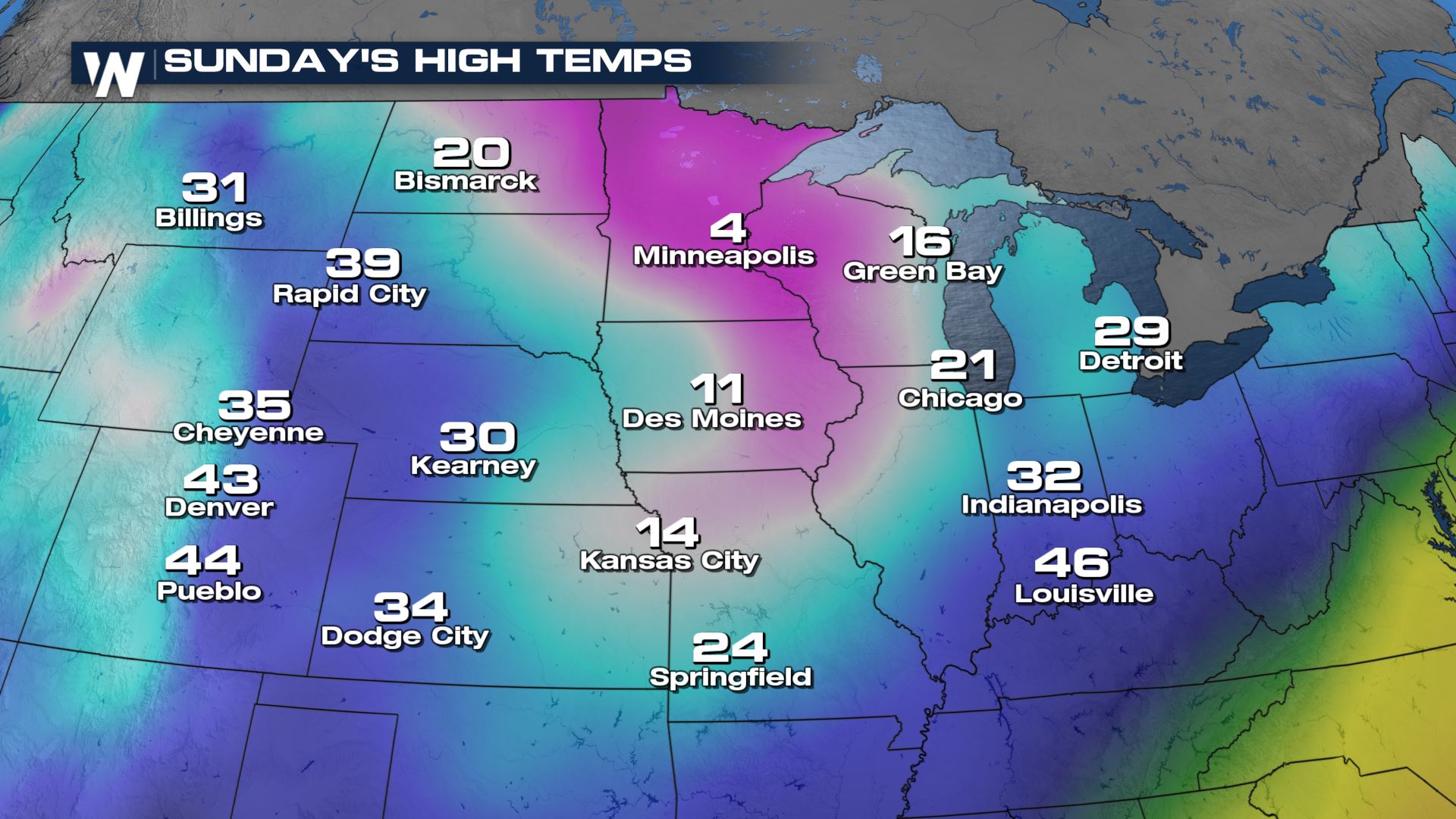 For the latest forecast in the North Central Region, tune in at :30 past the hour or find the forecast on demand anytime on the WeatherNation app.