A mid-upper level ridge of high pressure stubbornly draped across the southern U.S. is dominating the pattern into the second half of the week. Bursts of energy will ride around the ridge to set the stage for an active pattern in the northern states. Severe storms are possible with this energy and a stalling surface cold front from the Upper Midwest to the Ohio Valley and Northeast
today (Wednesday) and Thursday.
 Several other surface features will begin building in the High Plains to enhance severe chances for the middle and the end of the week. An area of low pressure is expected to develop on the western edge of the stalled front, on the lee side of the Rocky Mountains. At the same time, a cold front will push in from Canada. Winds at the surface will build in deep Gulf Moisture, setting the stage for an unstable atmosphere.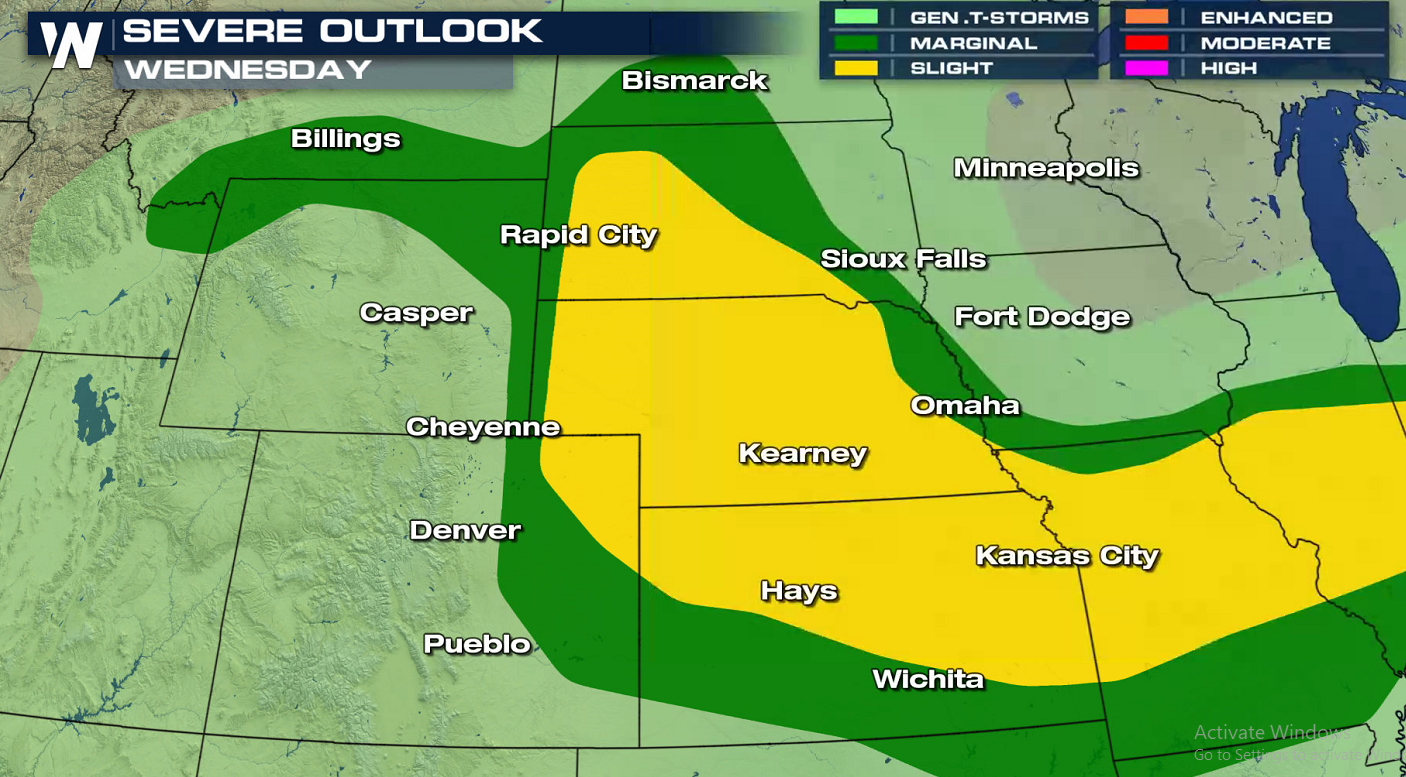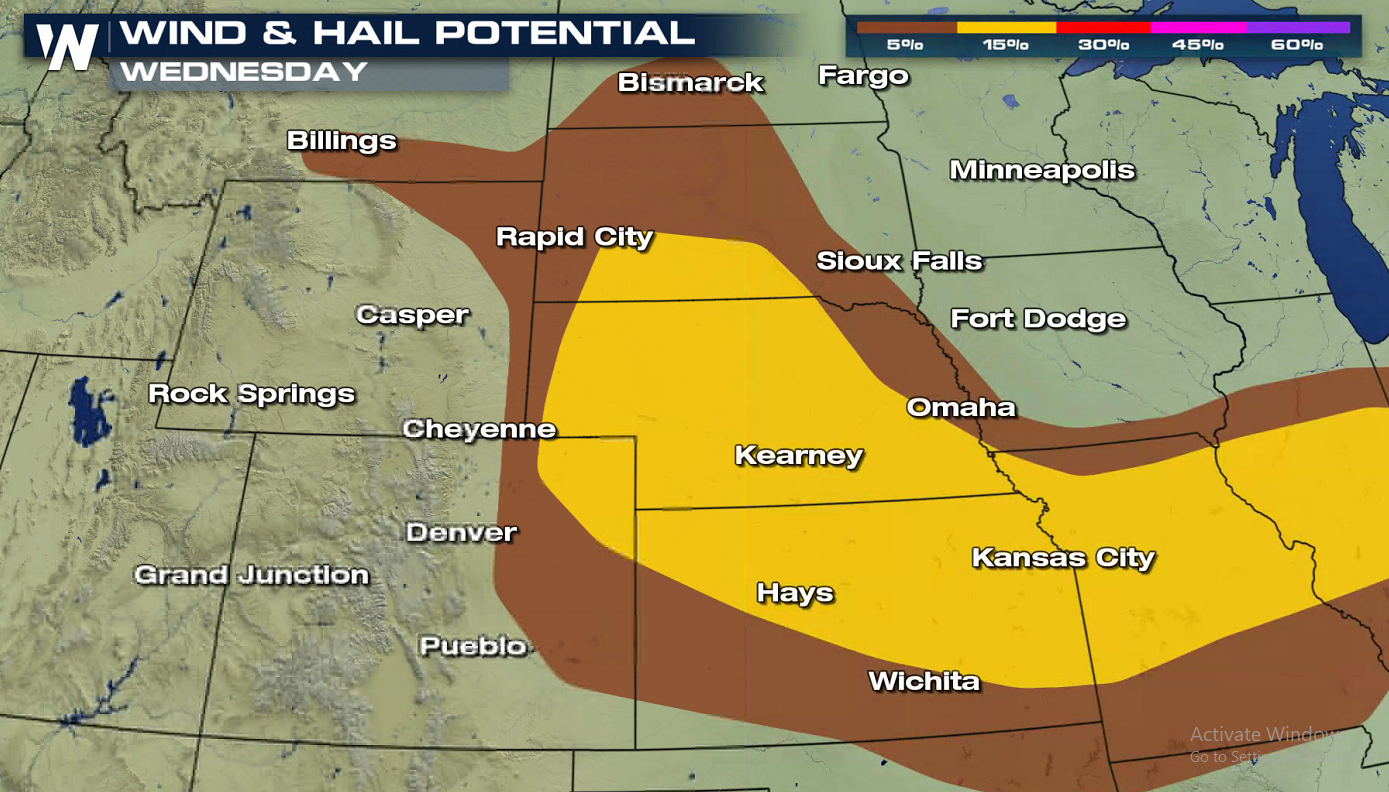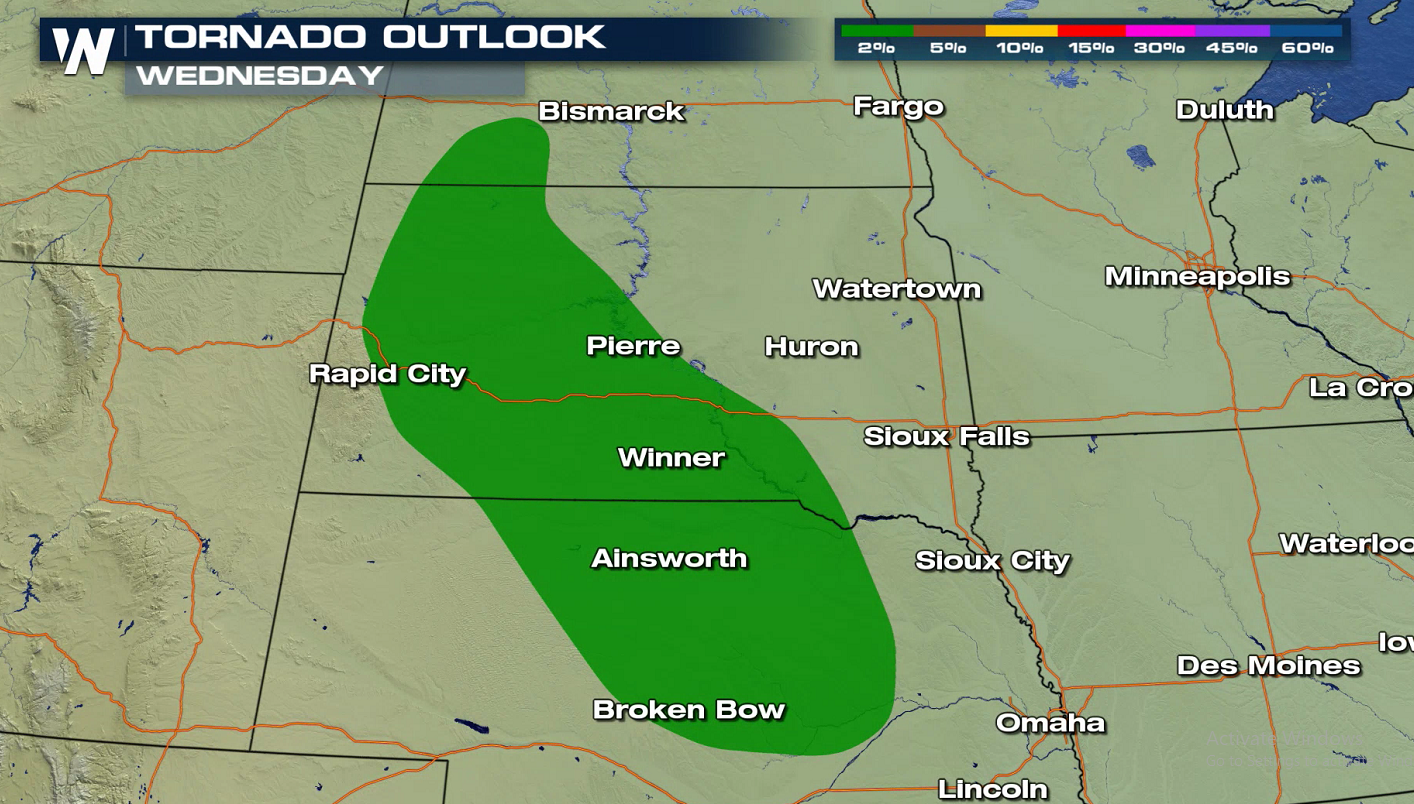 This afternoon (Wednesday), enough moisture and instability from daytime heating will be present to pop up afternoon thunderstorms. Scattered supercell thunderstorms will bring a chance at large hail and damaging winds. Though the threat of tornadoes is minimal, we can never rule out an isolated spin up.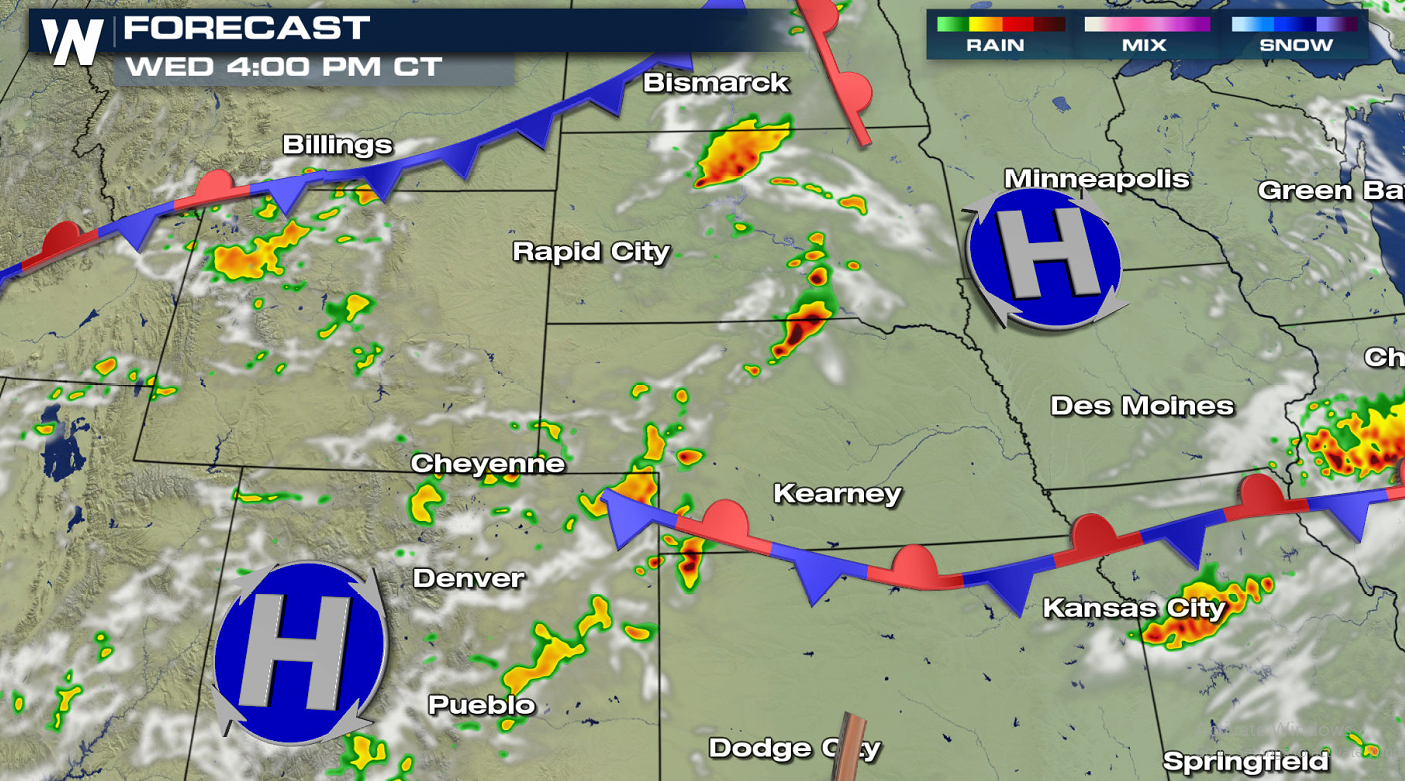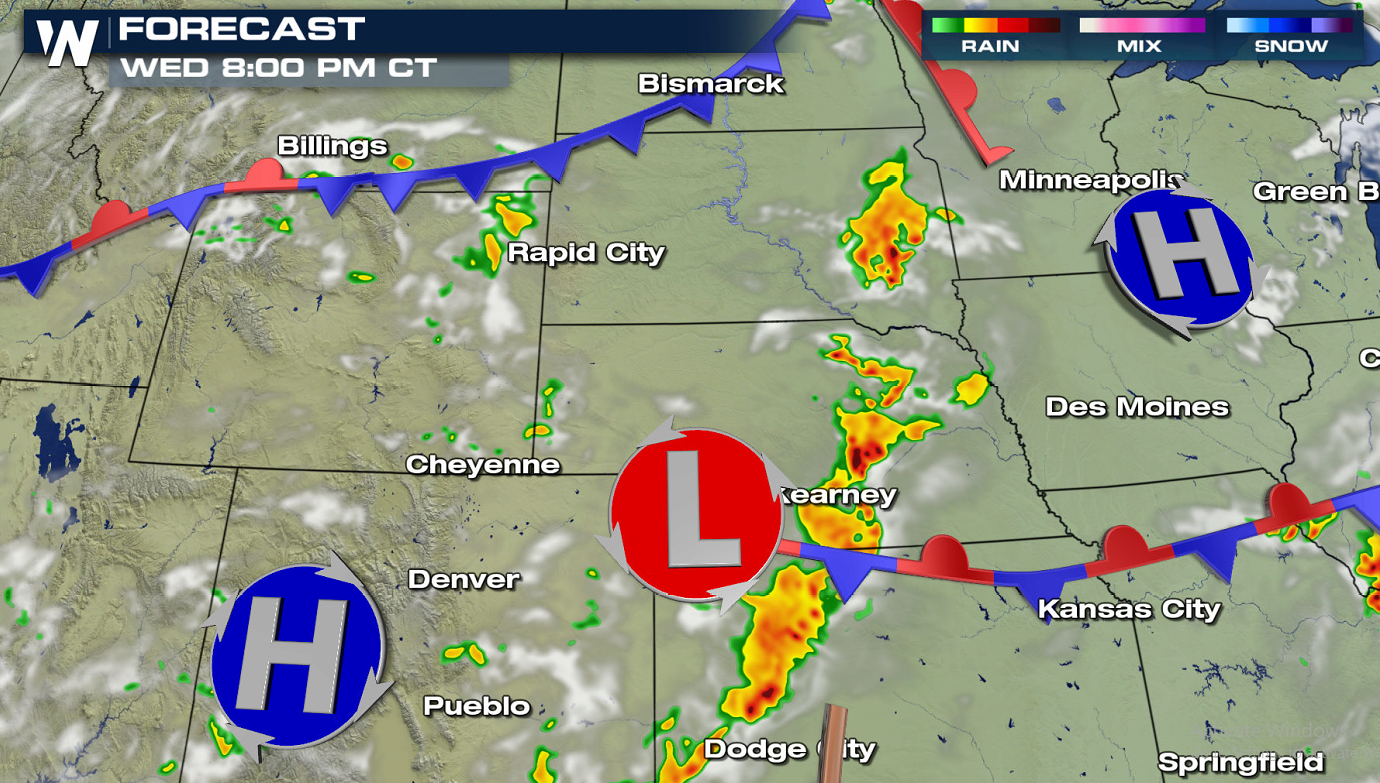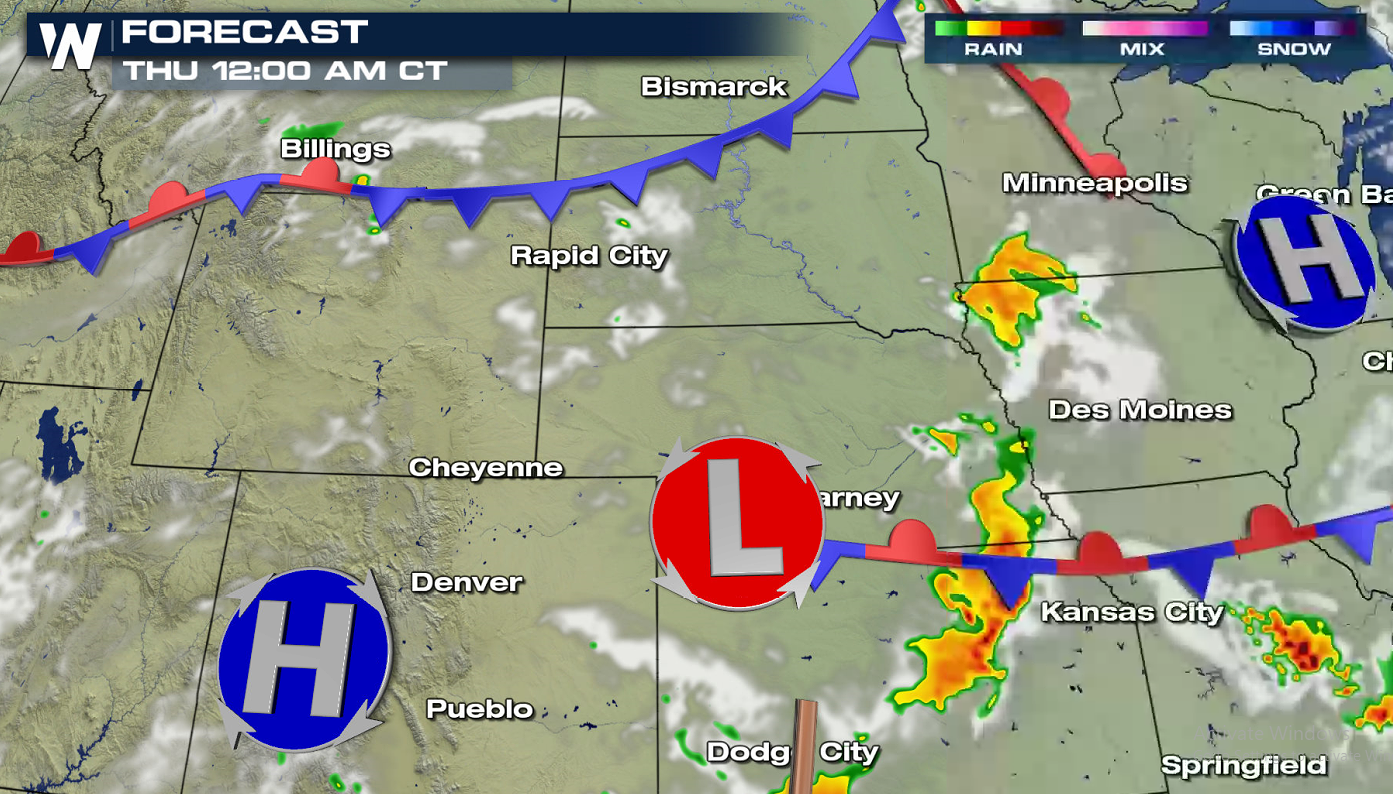 On Thursday, the Storm Prediction Center is also highlighting a Slight Risk area from Siouxland down to Kansas City. The jet stream will remain active in the northern U.S. with additional shots of mid-level energy coming through. Surface moisture and instability will only grow as the surface systems begin to merge and stall. The stationary front will act as an initiation point for storms. We'll watch for storms to congeal into clusters/lines into the overnight hours, continuing the gust wind and heavy rain threat into early Friday.