The weather is quiet right now in California, but the next winter storm is already on the way!  Winter weather alerts are in effect for northern California from tonight (Friday) into Sunday morning.  Most of the snow will fall on Saturday.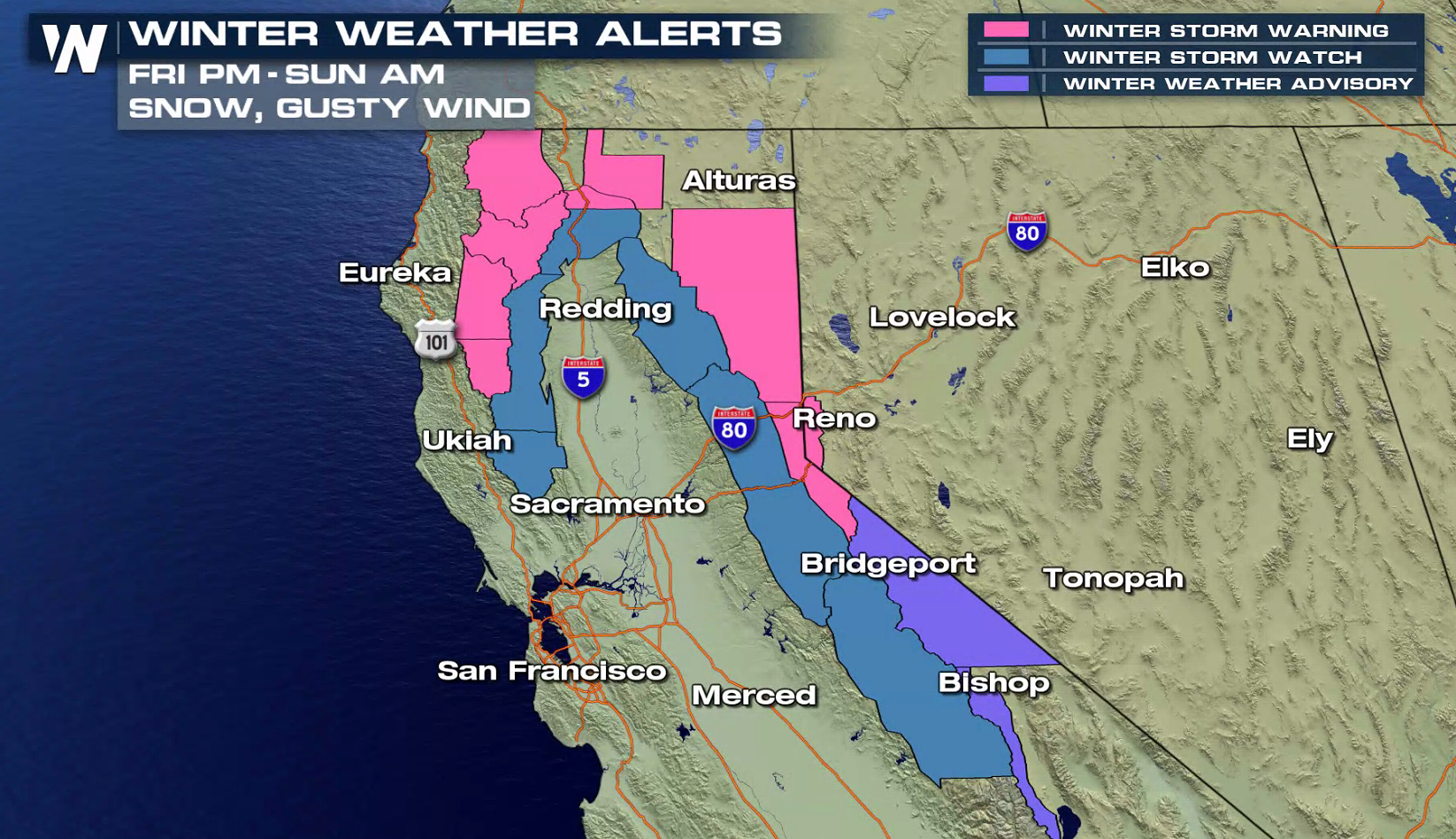 Lurking now offshore in the Pacific Ocean, the next system will be traveling toward the west coast.  The storm will be close enough to start pumping moisture across California, bringing in rain and snow.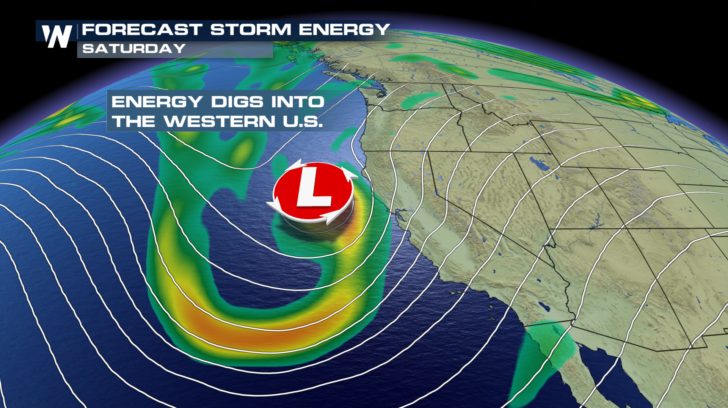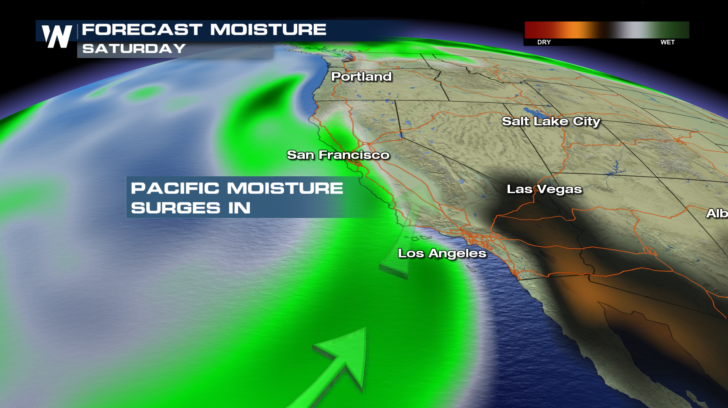 By Saturday morning, rain will be falling in San Francisco, and points to the north.  Snow will also be coming down north of Redding, in the area of Mount Shasta.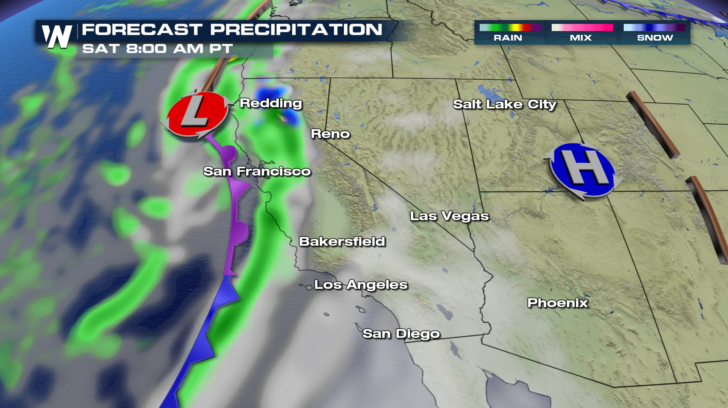 Snow will expand in scope throughout the day on Saturday.  Heavy snow will drop to the south in the Sierra Nevada mountains.  Rain will also drop to the south.  And soaking rain will move into Los Angeles!  So this storm will be affecting both northern and southern California.  Even Las Vegas could pick up a little rain by Saturday night.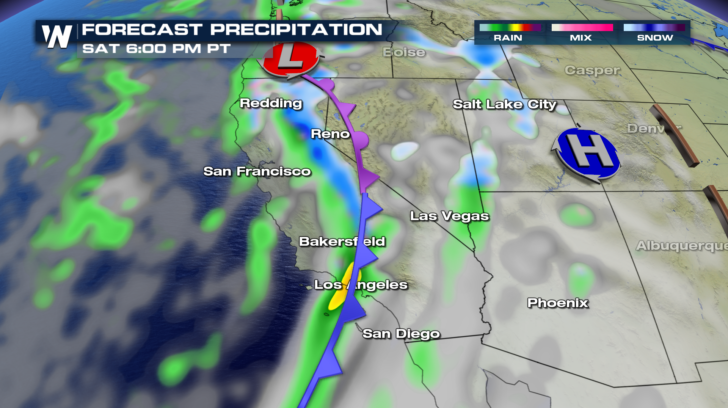 By Monday morning, the storm will be done.  But snow totals will be huge in many spots.  Snow totals in the pink shaded areas will be near 12 inches.  And some areas could see two feet of snow.  Those areas are highlighted in the orange shading.  One area that could see a foot of snow will be Interstate 80 over Donner Pass.  This is a major route over the mountains.  Travelers could see chain controls implemented, or road closures.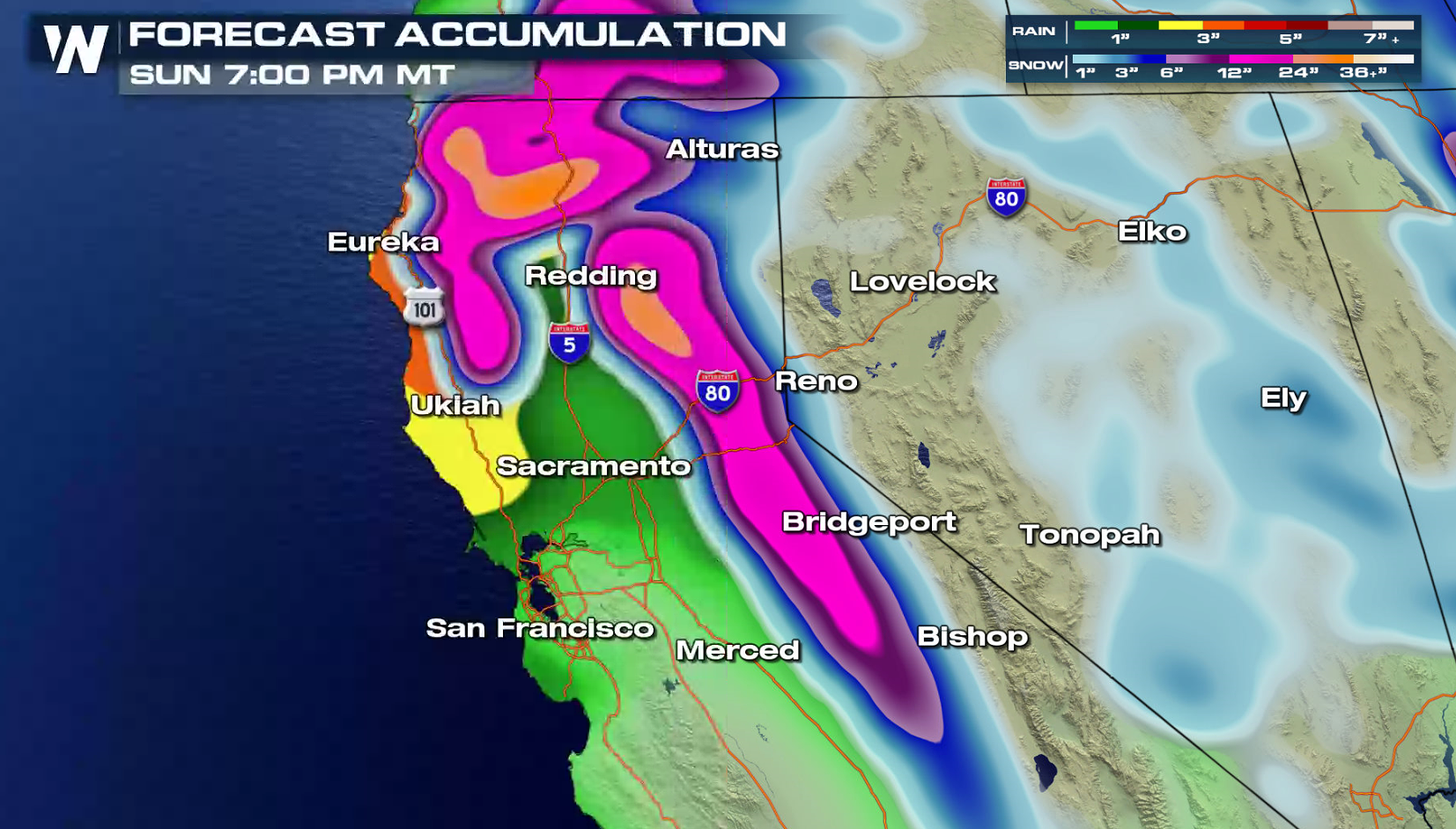 The storm will also bring very gusty winds.  This could cause blowing and drifting snow, making road conditions even worse.  And visibility could be greatly reduced.  Check out the winds in Reno on Saturday afternoon.  Near 40 miles per hour!  The winds may be even worse up in the mountains!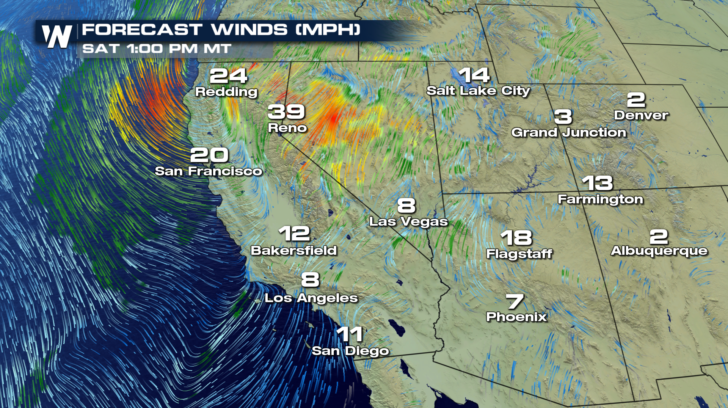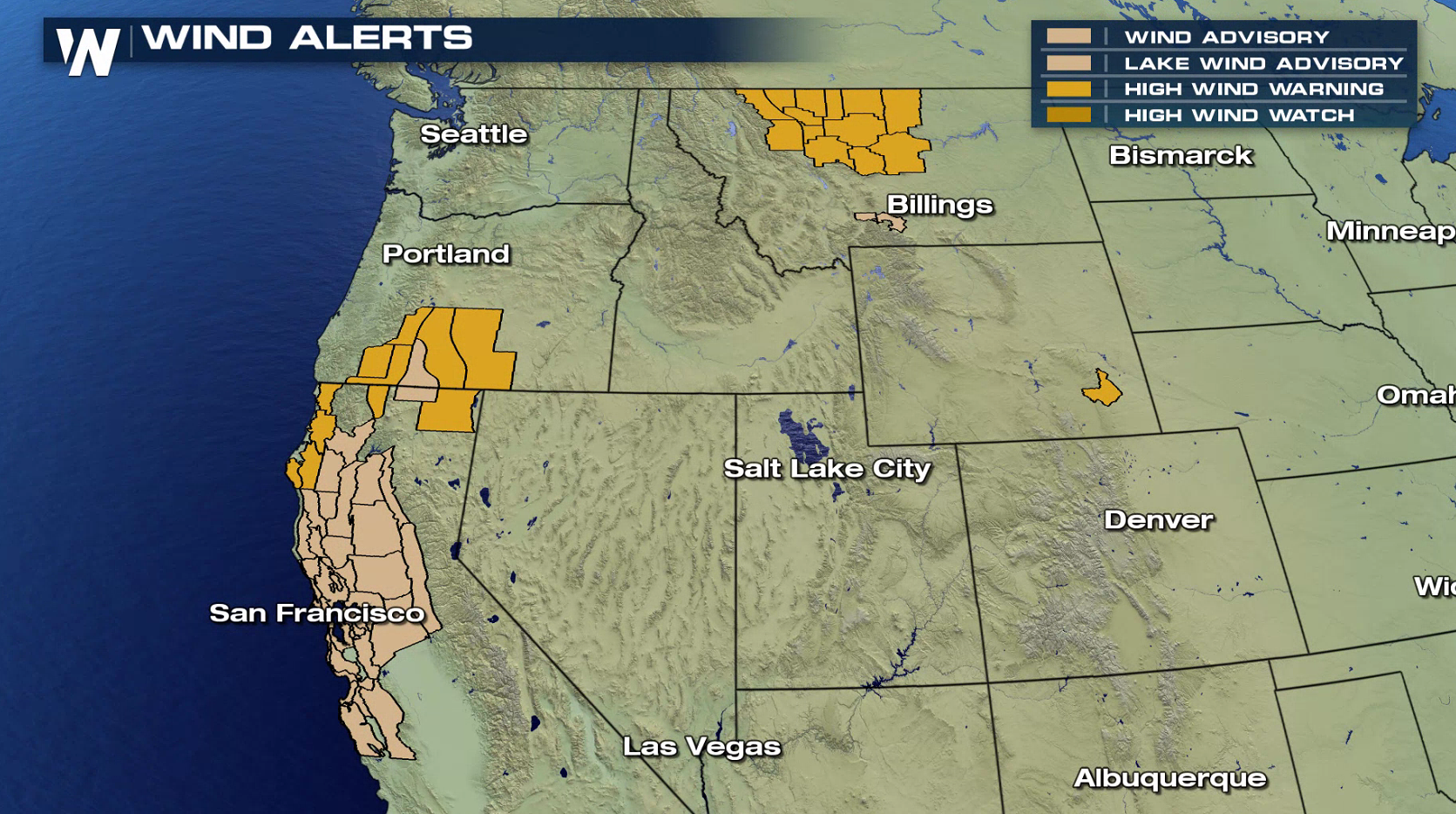 The extended forecasts for different cities have one thing in common, precipitation!  Rain will move into San Francisco on Saturday and linger through Wednesday.  Why?  Because there are more systems coming into the picture through next week!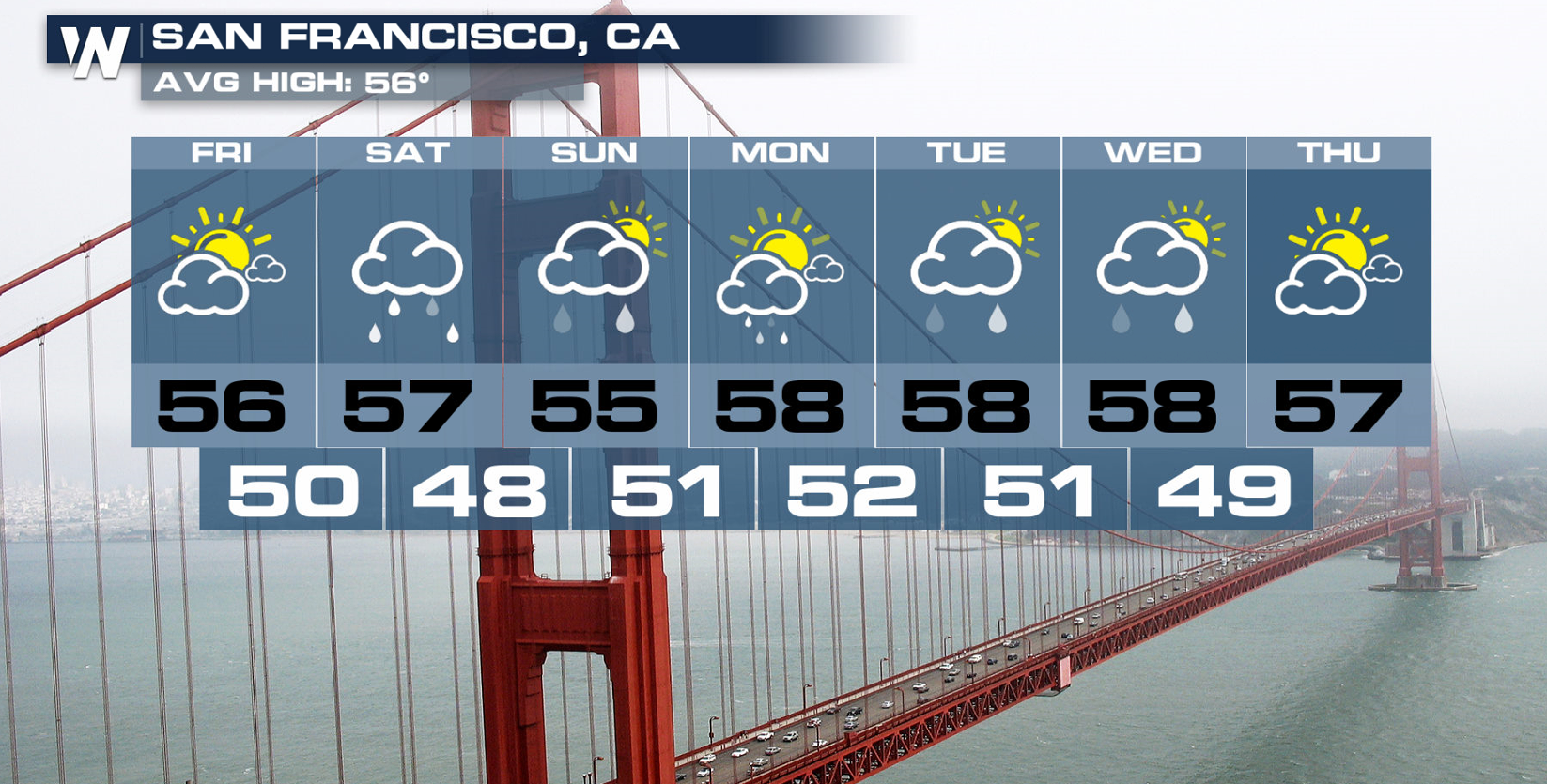 Reno will also see rain chances beginning on Saturday and continuing through next Wednesday.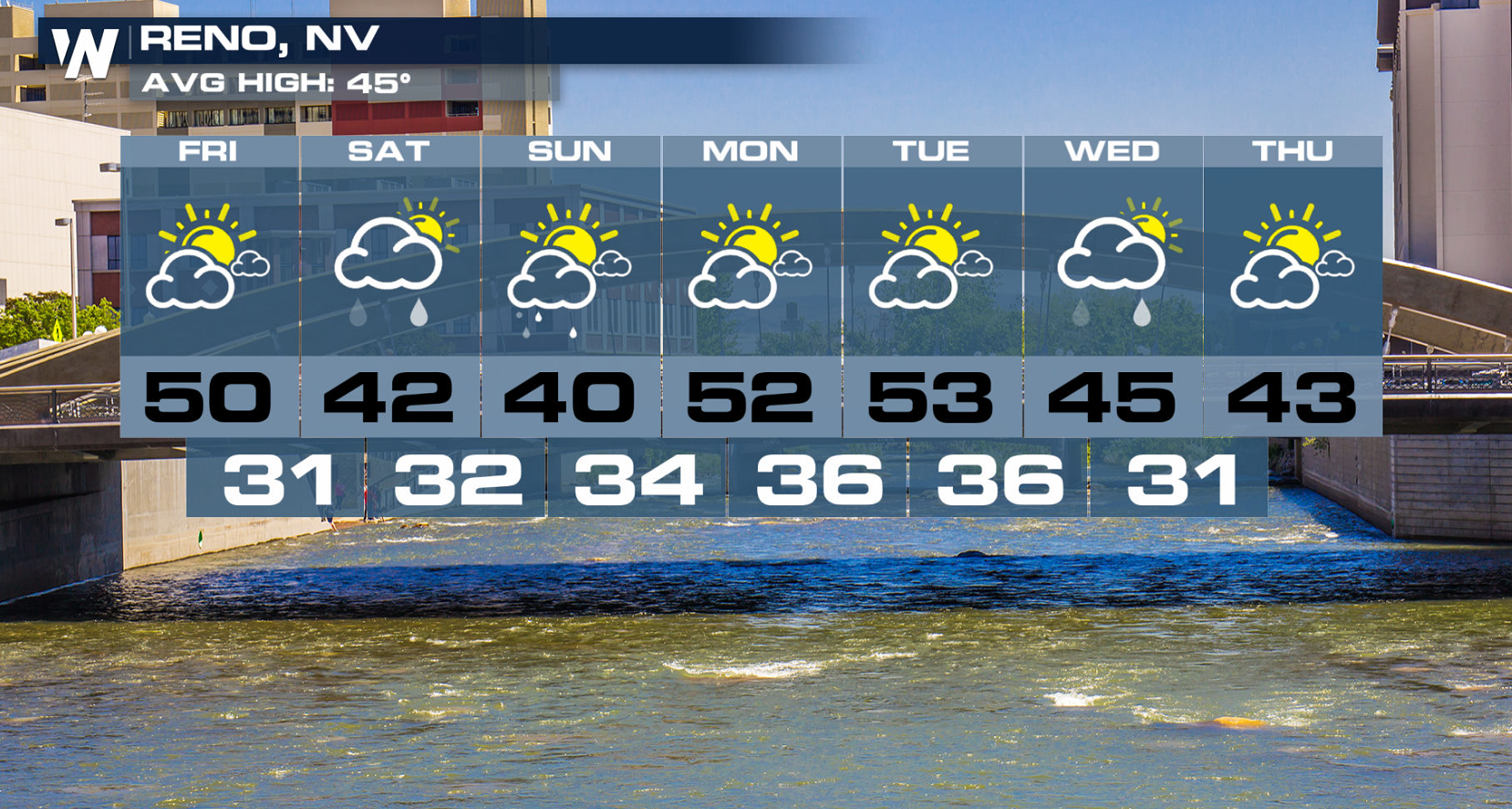 And even Los Angeles will have rain chances on Sunday and Wednesday.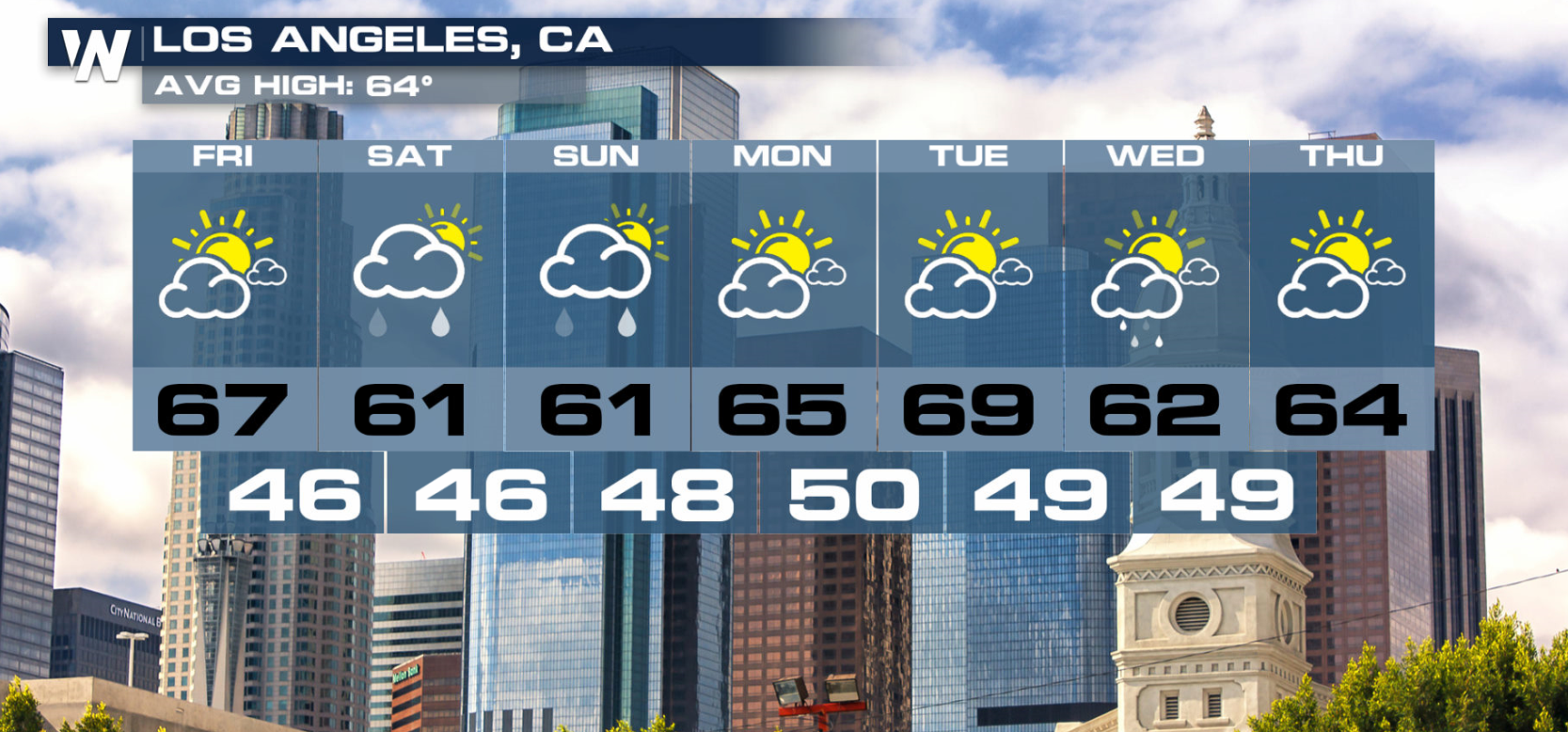 Stay tuned to WeatherNation as we track the wild weather out west. For WeatherNation:  Meteorologist Matt Monroe