The Department of Water Resources in California finished their third manual snow survey of the season this week at Philips Station in the Northern Sierra, and while snowpack for the Northern Sierra Nevada range is only slightly below average at 86 percent, the statewide snowpack is is poor shape at 54 percent of average. You can view the latest survey information
here
and a map of the Sierra with percentage of normal snowpack for three regions
here
. The 54 percent of average represents the snowpack compared to April 1st, when snowpack in the state is typically the deepest and has the highest snow water equivalent (SWE). Compared to the March 2nd average, statewide snowpack is 61 percent of normal. This marks the fifth consecutive month of below average snow. In a summary posted on the
California Department of Water Resources website
, DWR Director Karla Nemeth says without a series of strong storms in March and April, California is going to end the season in critically dry conditions. This comes after the previous year which was also drier than average. "With back-to-back dry years, water efficiency and drought preparedness are more important than ever for communities, agriculture and the environment," Nemeth said.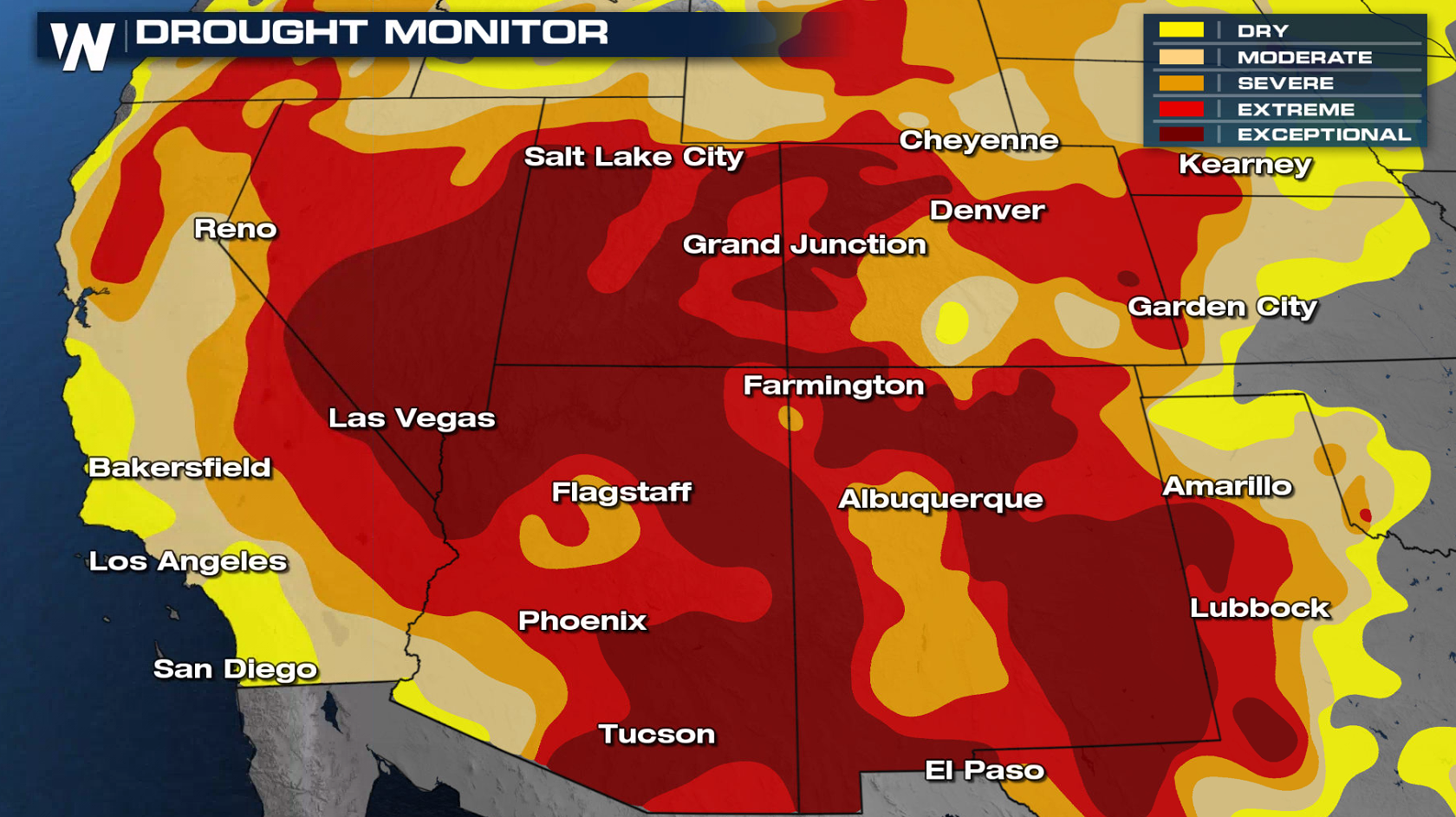 California, like much of the Southwest, is almost completely in drought at various intensities. Only a small portion of the Northwest California coastline is not under drought conditions. Snowpack in the mountains is critical to the region for water supply, both for agriculture and domestics purposes. Snow and rain during the winter months helps to recharge (refill) the state's reservoir system. The latest levels can be checked through
this interactive map
. Only one reservoir is currently above the historical average. Lake Shasta, the state's largest surface reservoir, is at 68 percent of average for early March.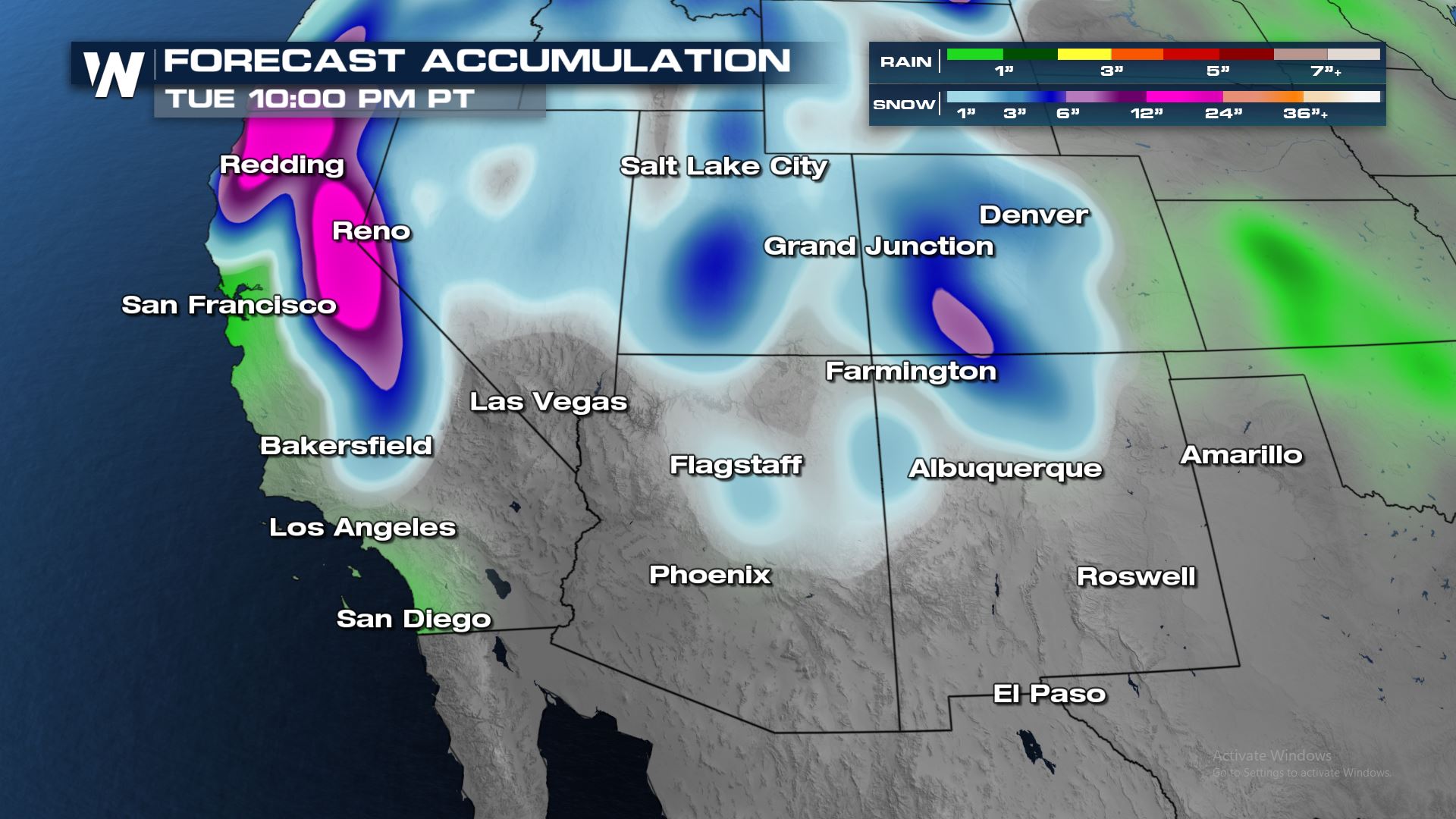 After California's blockbuster storm in early February, the latter half of the month has produced only small boosts to California's water content. Looking ahead, there are several storm systems through the first week of March that could help to boost snow pack and reservoir holdings. The graphic above shows potential precipitation through Tuesday, March 9th. Heading into the middle of March could see additional storm systems target the Southwest and California. The Climate Prediction Center's 6-10 day and 8-14 day outlooks both show an greater than normal chance for above average precipitation and cooler than average temperatures through March 16th. Adding additional water in the form of snowpack and in reservoirs is also critical for the state to help reduce the risks during wildfire season in the late summer and fall. Last year's fire season was especially impactful to populated areas with numerous fires sparking after thunderstorms hit Northern California in August.