We're officially in the summer months and we all know what that means. Heat. The heat is on for much of the country! So far this year there have been an unfortunate number of deaths related to hot cars. 18 people have died due to heat related causes.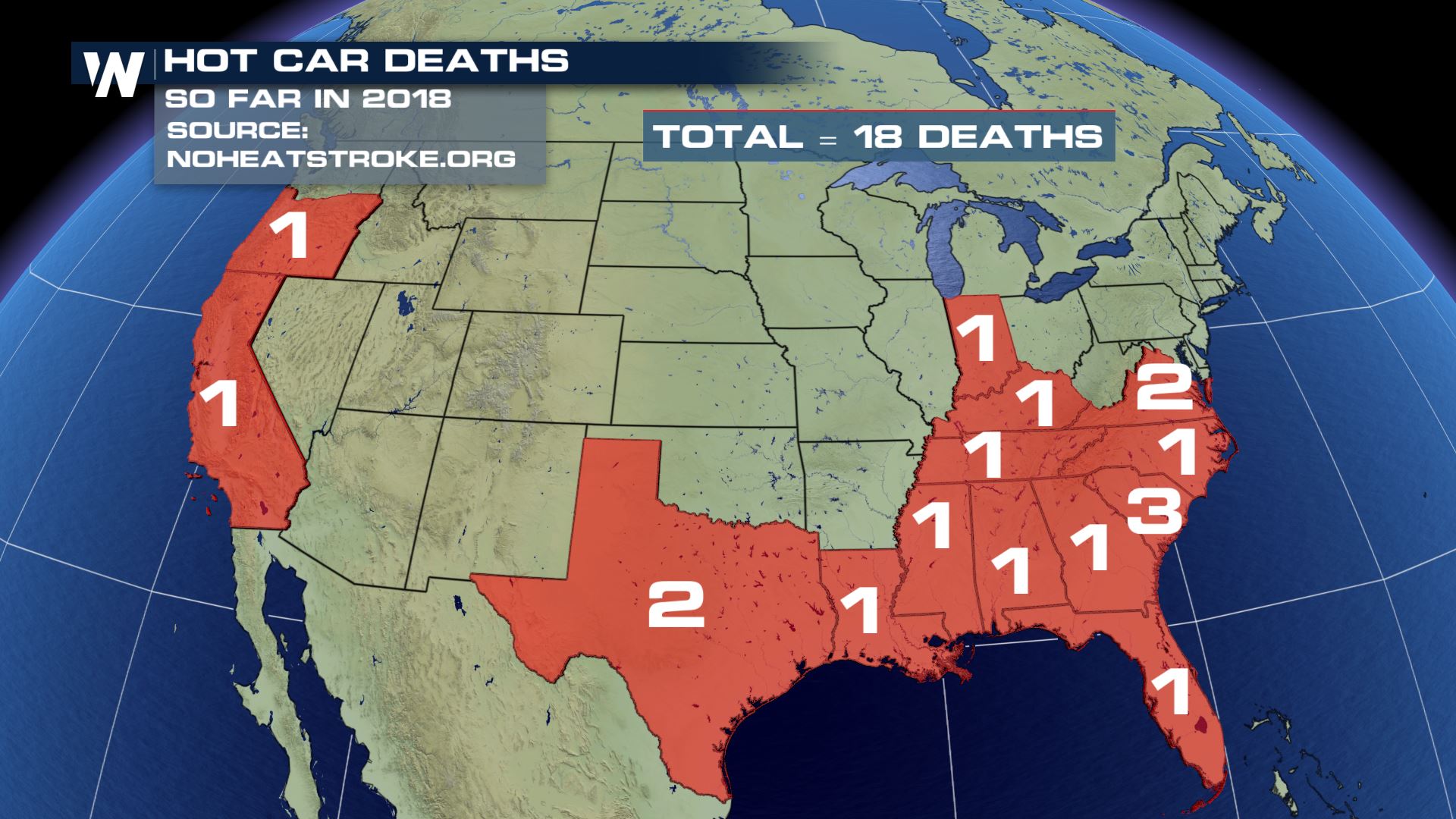 The forecast for this upcoming week shows that a ridge is going to build over the middle of the country and that is going to allow the heat to come back with a vengeance. Triple digit 'feels like' temperatures are forecast for millions of Americans in numerous big cities.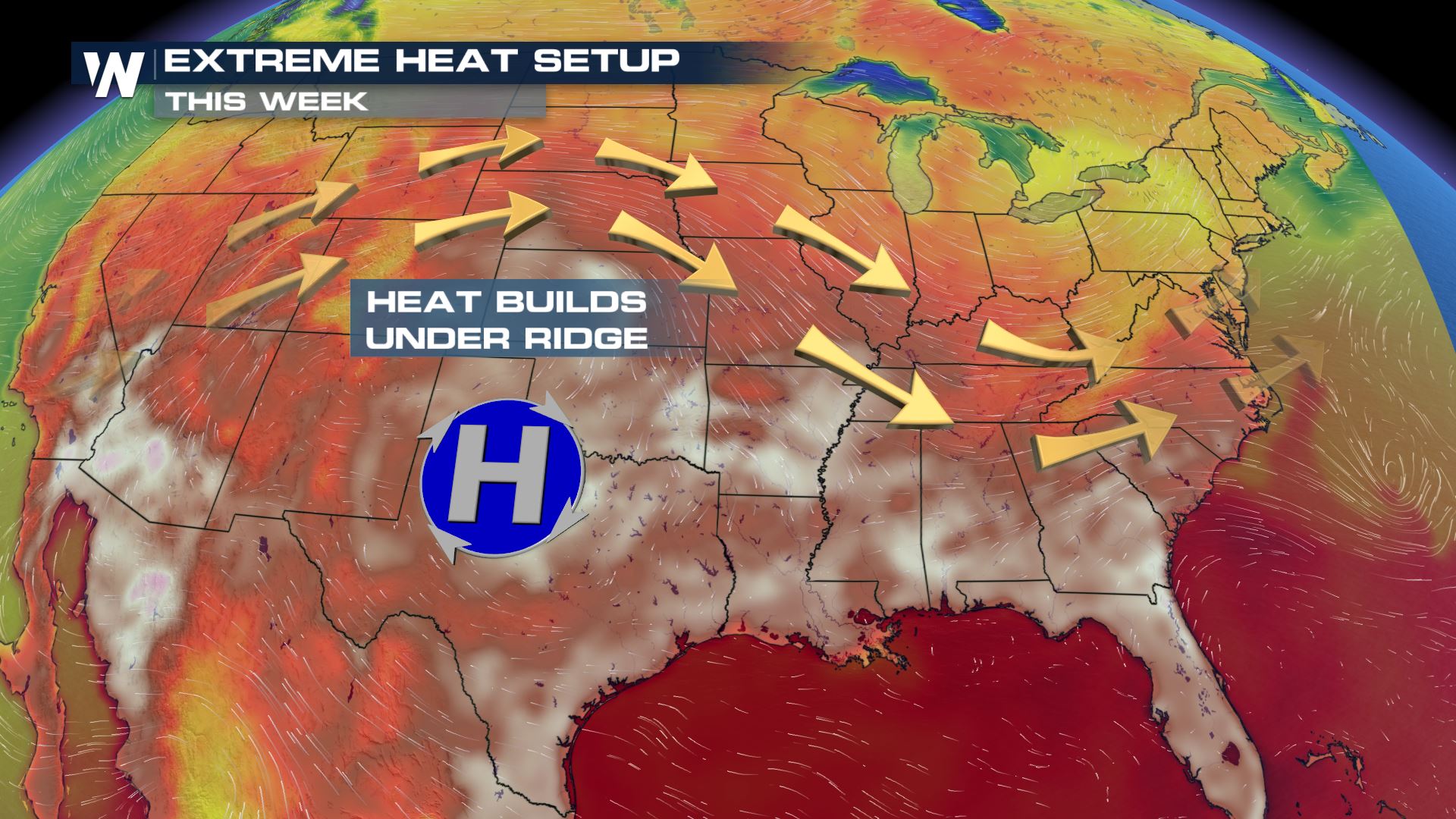 Make sure you take the necessary precautions when dealing with extreme heat. Wear loose and light colored clothing. Take plenty of breaks in the shade or in and air conditioned room if working outside and drink plenty of water no matter what you are doing.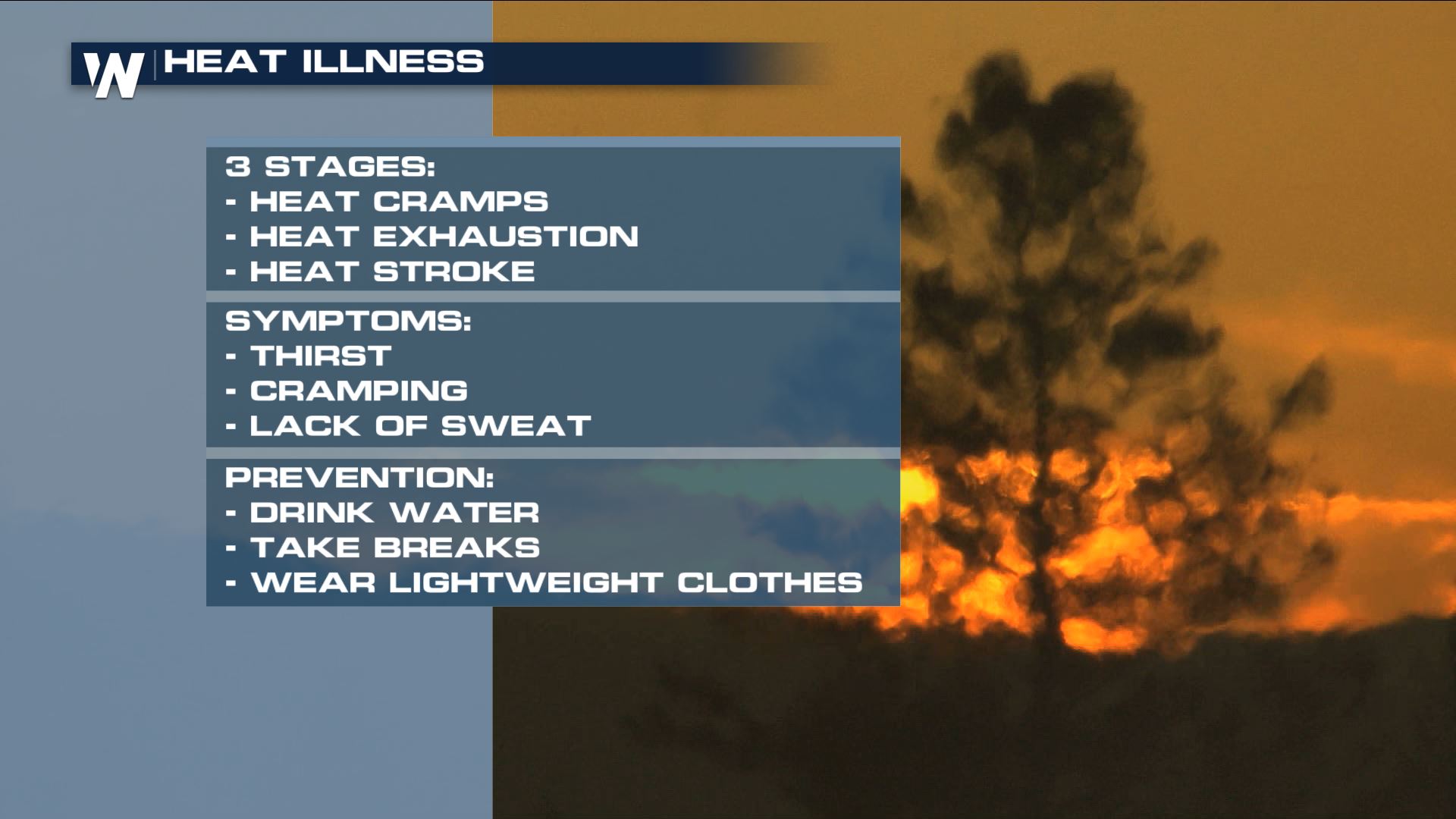 Heat related illnesses will be a possibility as well. As we head into a hot week ahead - try to remember that different "feels like" temperatures pose different health threat.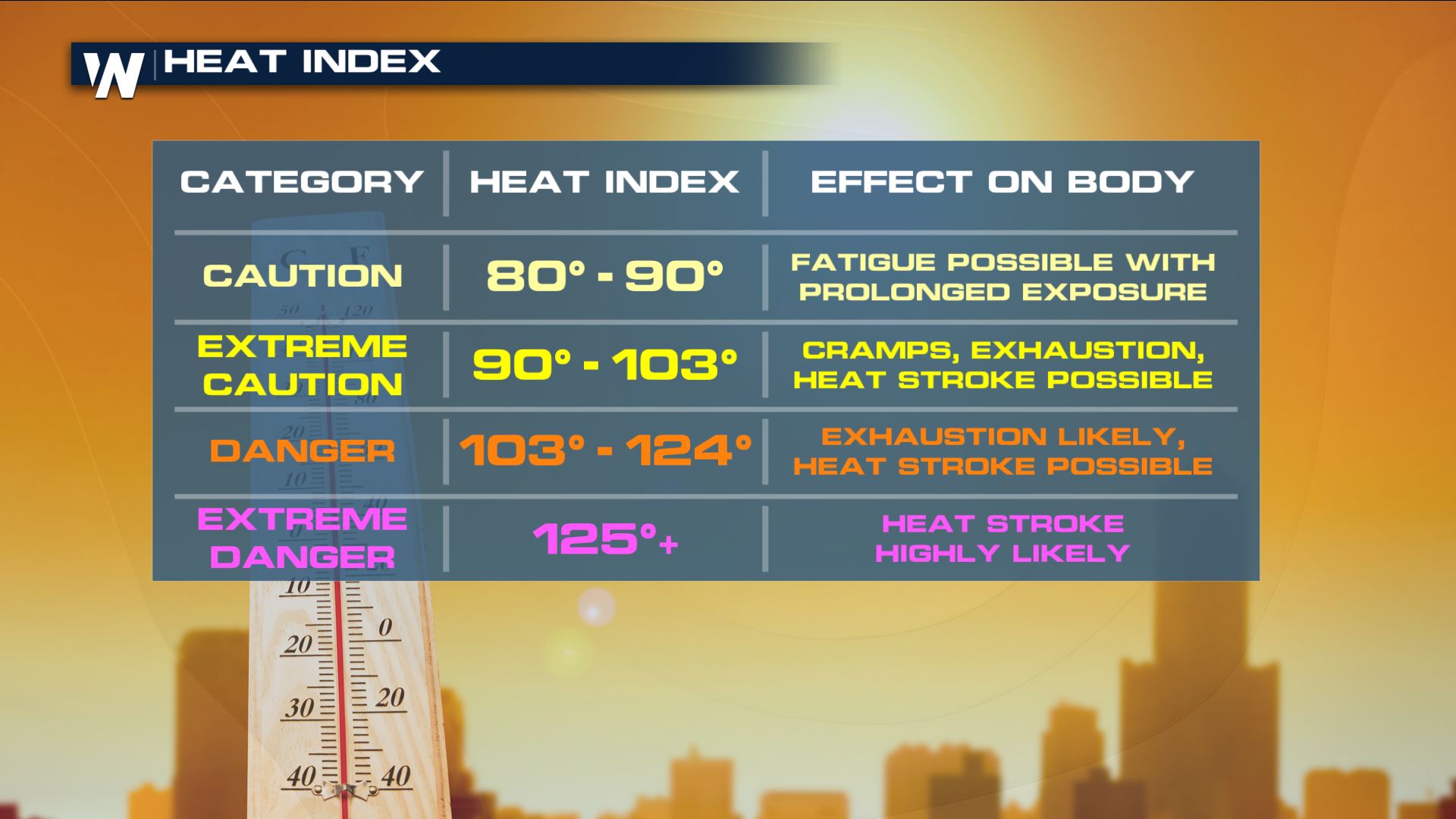 For WeatherNation: Meteorologist Andy Stein