The Carr Fire has continued its destructive path over the weekend. Weather conditions have been unfavorable for firefighters. Temperatures have been very hot, conditions have been very dry, and a light wind is helping to spread the fire.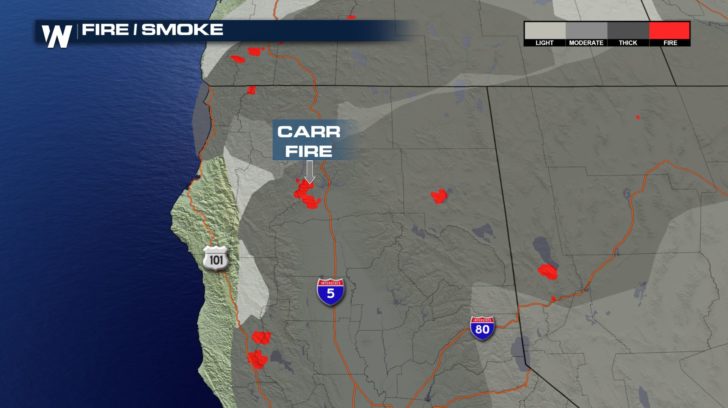 The Carr Fire is spreading quite rapidly throughout northern California. Although the fire is north of Redding, the fire can still be seen from the city. Smoke also continues to bring poor air quality for much of California, Nevada, and Oregon.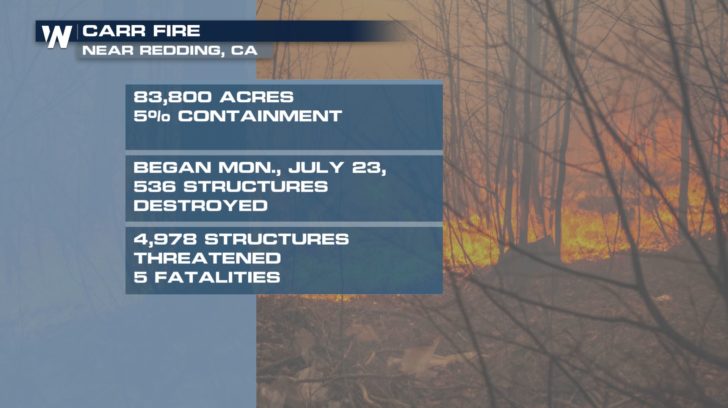 Since July 23rd, the fire has already grown to around 83,000 acres. Mandatory evacuations have been made. Almost 5,000 structures have been threatened, and unfortunately, there have been five fatalities so far with this fire.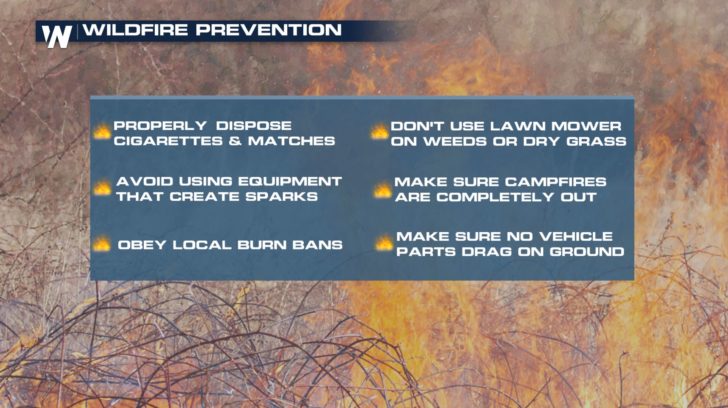 During wildfire season, we want to practice safe habits outside. Make sure to follow these rules to help out our firefighters! Stay safe, everyone! For WeatherNation -Meteorologist Shelly Lindblade