The first few days of the new week will bring the chance for showers and thunderstorms to the central United States.  In fact, with mild temperatures, this is a very springlike forecast.  A developing system will initially bring Pacific moisture to the Plains and eventually tap into the Gulf of Mexico's moisture.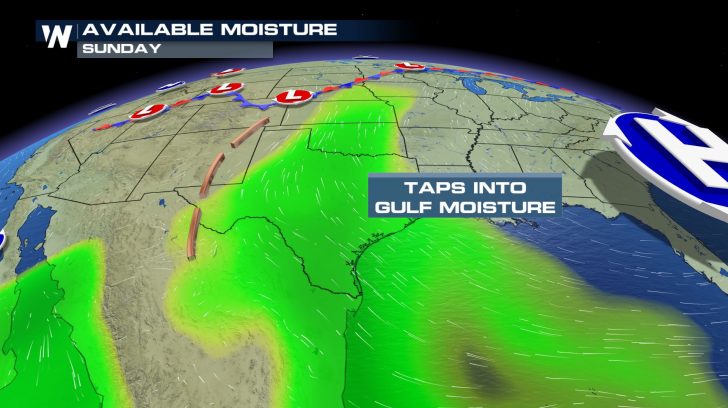 Thunderstorms are possible on Sunday and Monday from the Rocky Mountains to the Midwest, but the risk for severe weather remains low.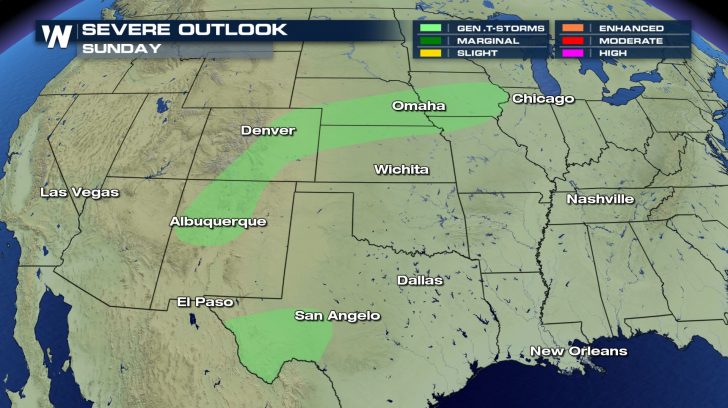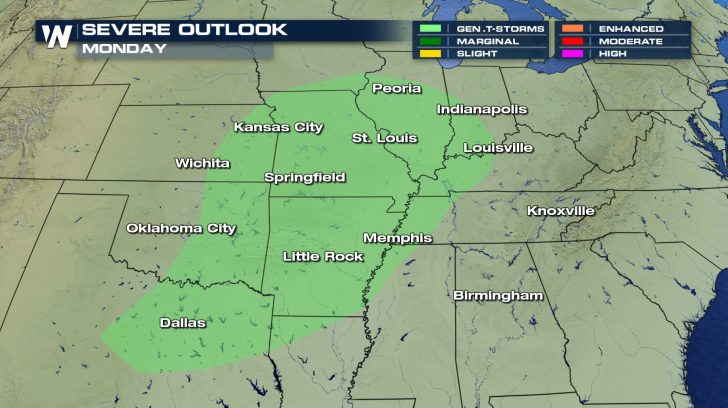 Cities east of the southern Rocky Mountains---such as El Paso, Albuquerque, and Denver---will have the chance for rain, with a few rumbles of thunder on Sunday and Sunday night.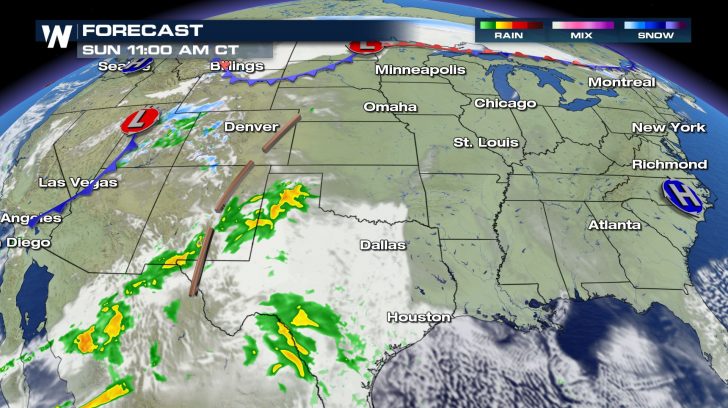 Scattered showers and thunderstorms will push east into the Great Plains Sunday night into Monday morning, including Oklahoma City and Wichita.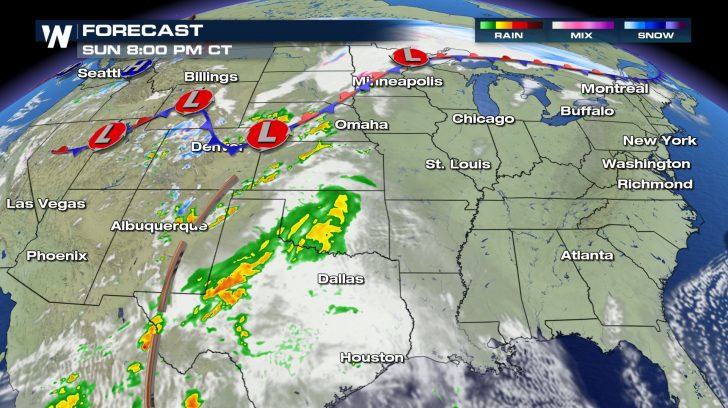 By Monday, some of the rain may be heavier as it impacts cities like Dallas, St. Louis, and Chicago.  North of the warm front in parts of the Upper Midwest, a wintry mix of rain, ice, and snow will be possible.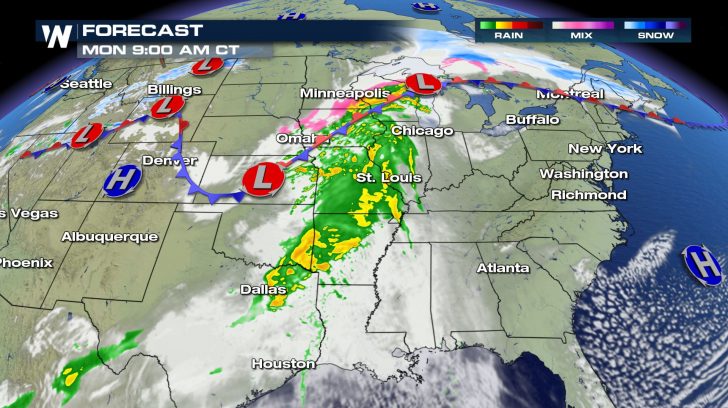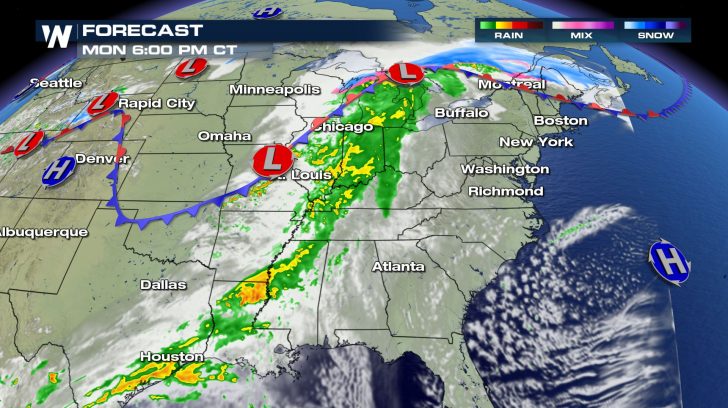 This system will work its way to the East Coast by Tuesday as mainly a rain-maker.  Far northern Maine will be the exception, with accumulating snow a good possibility.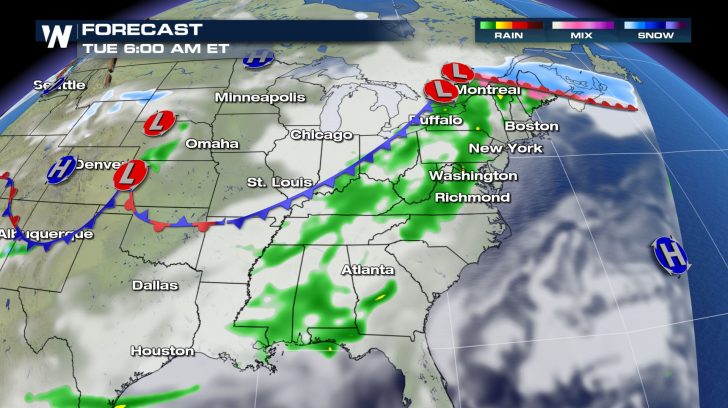 Snow and freezing rain totals will be on the lighter side, but parts of northern Maine could potentially see around six inches of accumulation.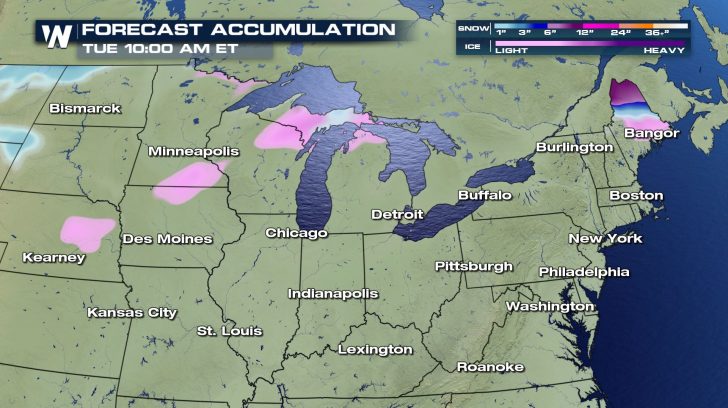 Rain totals will generally be lighter as well, with a few areas on Monday potentially picking up over one inch.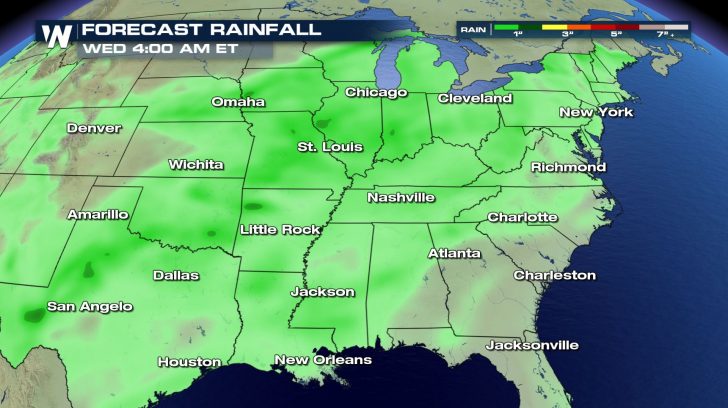 Although wet weather is in the forecast, temperatures will continue to remain mild in many parts of the country throughout the week.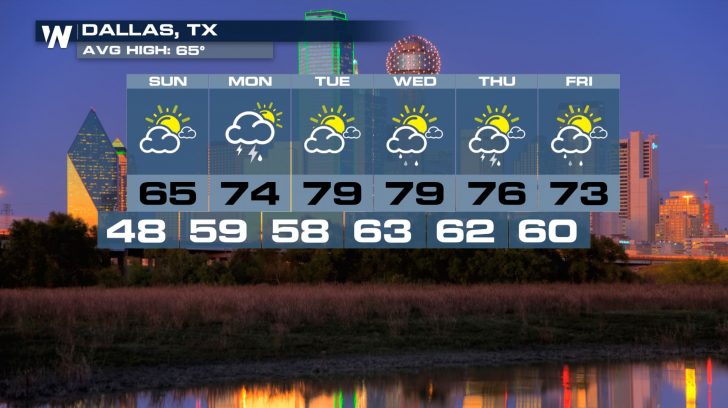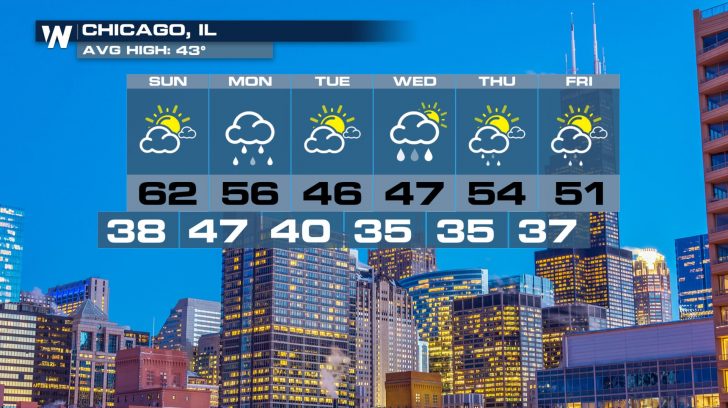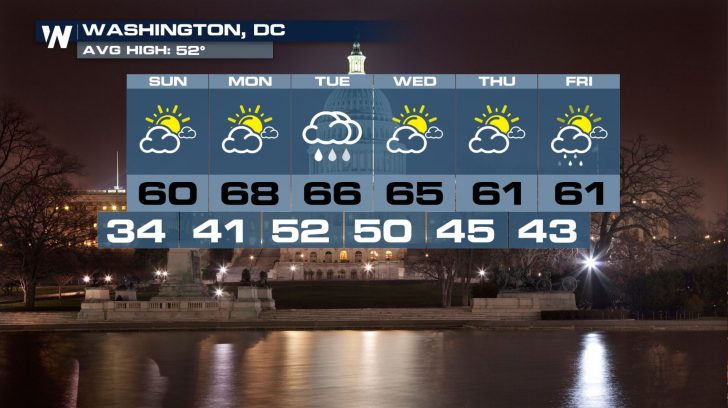 Check your local forecast
HERE
.