Everyone loves a parade and a championship parade in your hometown is not one to miss.  Thursday the World Champion Philadelphia Eagles will enjoy a hero's welcome from the City of Brotherly Love.  People traveling to arrive early for the parade may find icy conditions early Thursday.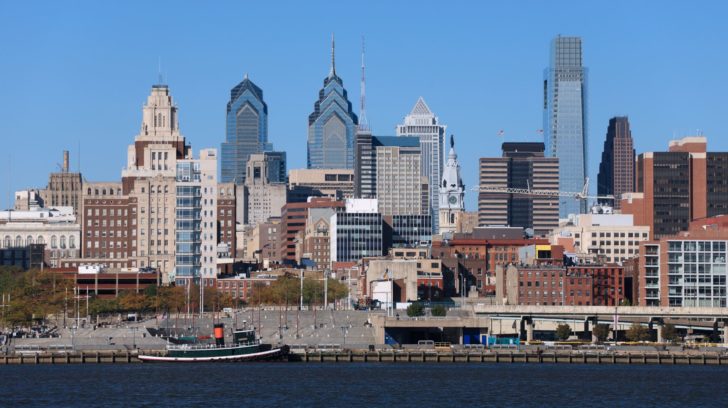 Possible wet roads from rain and snow through Wednesday may ice up in the early morning hours of Thursday from temperatures below freezing.  We do expect plenty of sunshine across the area which should melt any ice that may for fairly rapidly after sunrise, but the temperatures will remain cold for the festivities.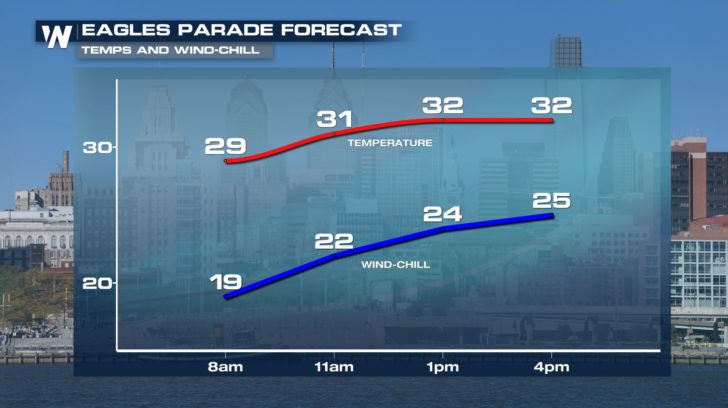 The parade in Philadelphia will start at 11am local time at Broad Street and Pattison Avenue.  From there it will continue north to City Hall, then onto Benjamin Franklin Parkway ending up at the Philadelphia Museum of Art.  At 1pm at the terminus for the parade, a public ceremony will be held for the new world champions on the steps of the Art Museum, where the merriment will continue.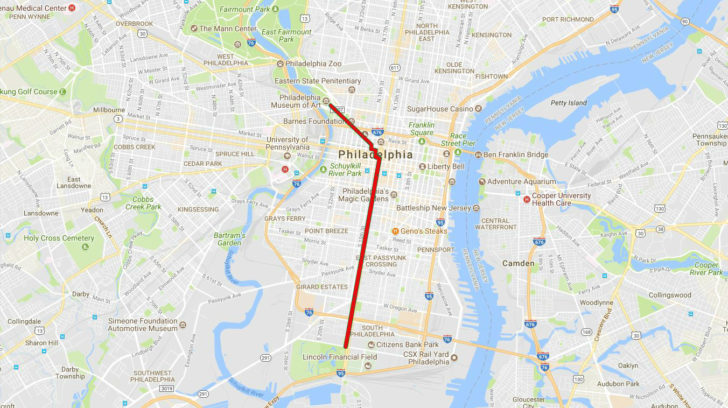 Philadelphia public schools will be closed Thursday, not for a snow day, but of course for the parade.  Parade goers young and old should bundle up as wind-chills will be in the 20's, with temps below freezing most of the day.
Meteorologist Mike Morrison