A strong push of cold air out of Canada could impact a good portion of the central U.S. later this week.  This cool down includes a good portion of the south central U.S..  Here is the very latest on the cooler temperatures.
Big Picture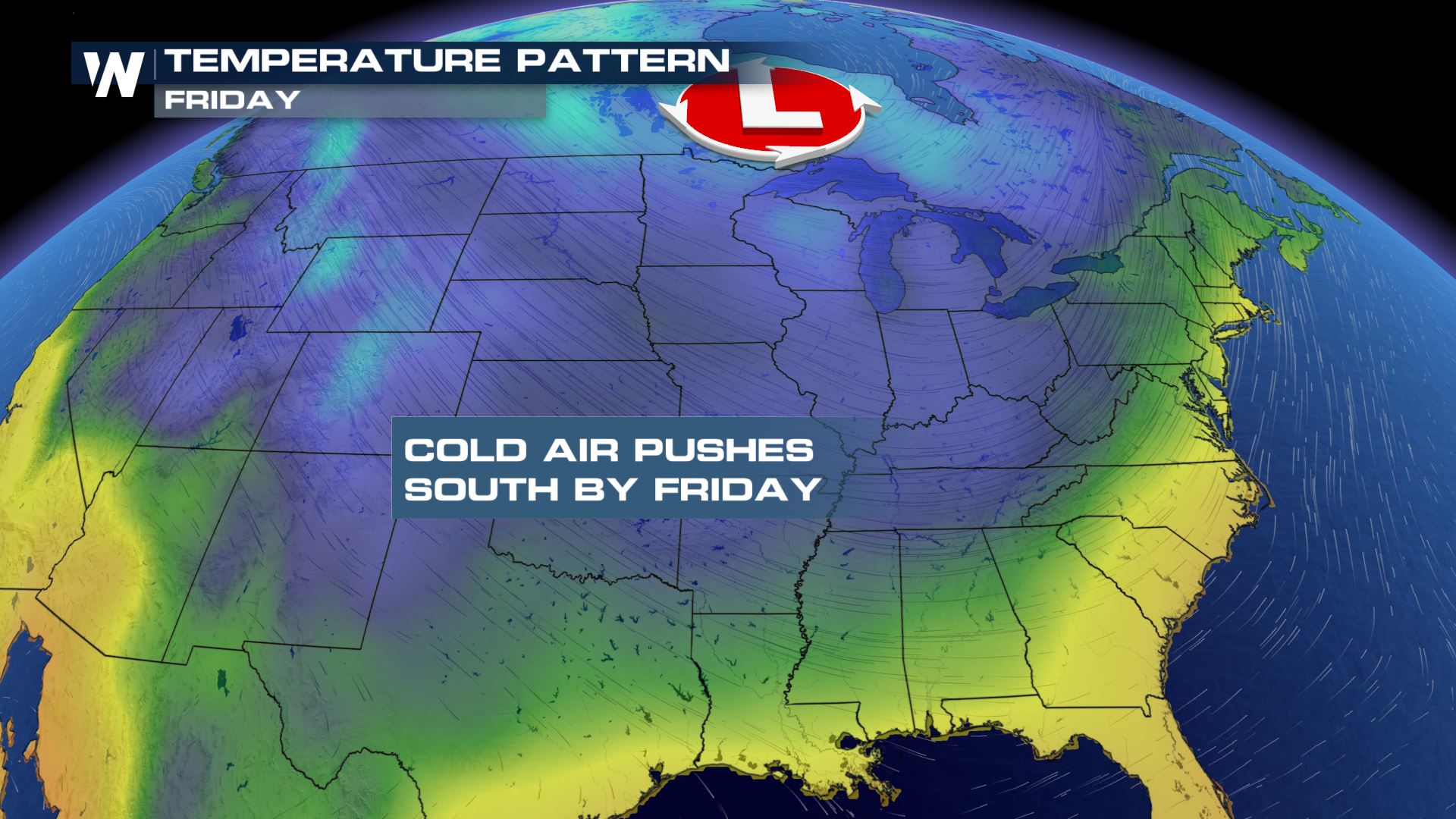 A big dip in the upper-level winds (referred to as a trough) will push deep into the southern U.S. by the end of the work week.  This will be a taste of what is on the way in the coming months as the cool down will be short-lived.
Temperature Forecast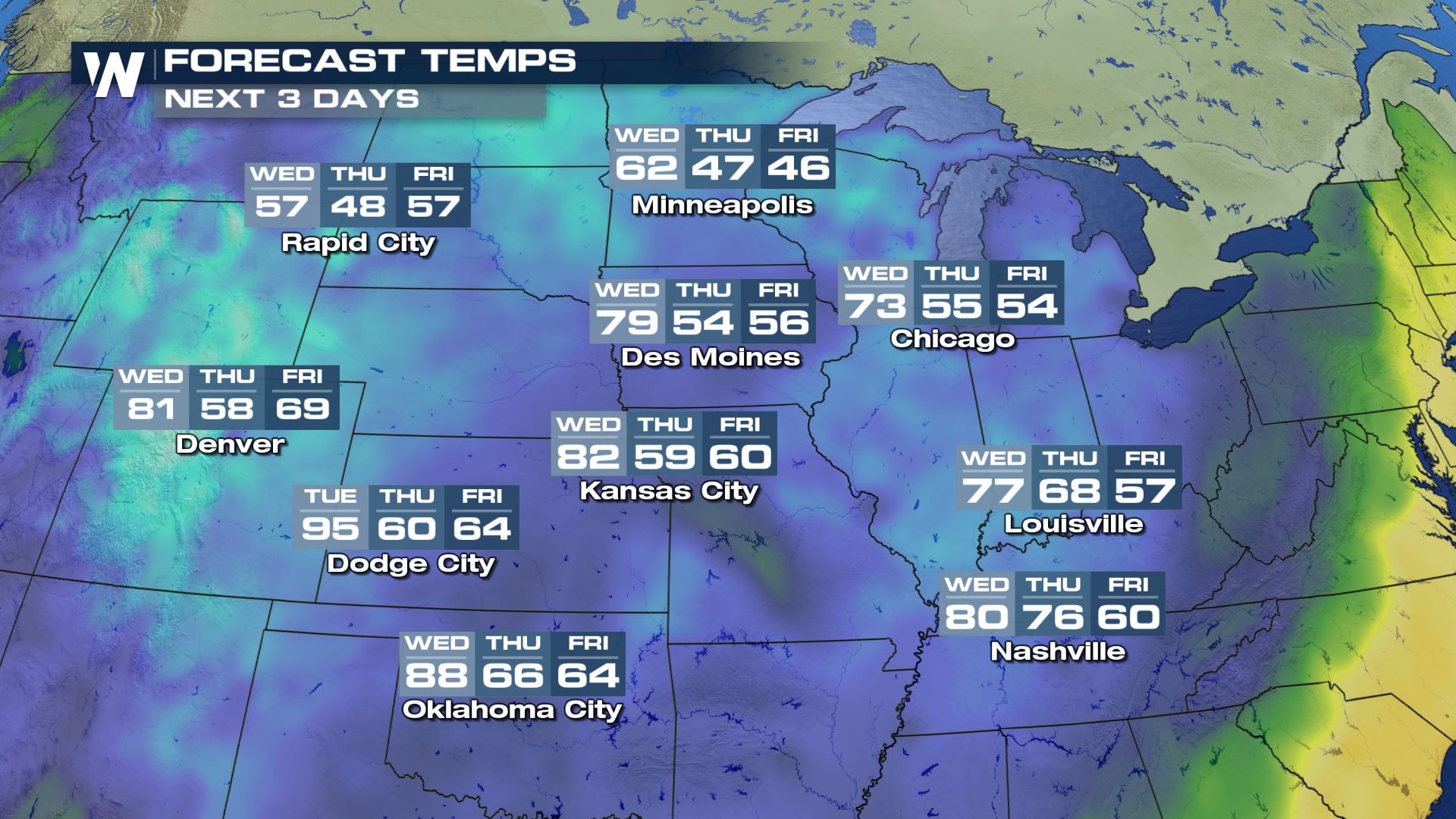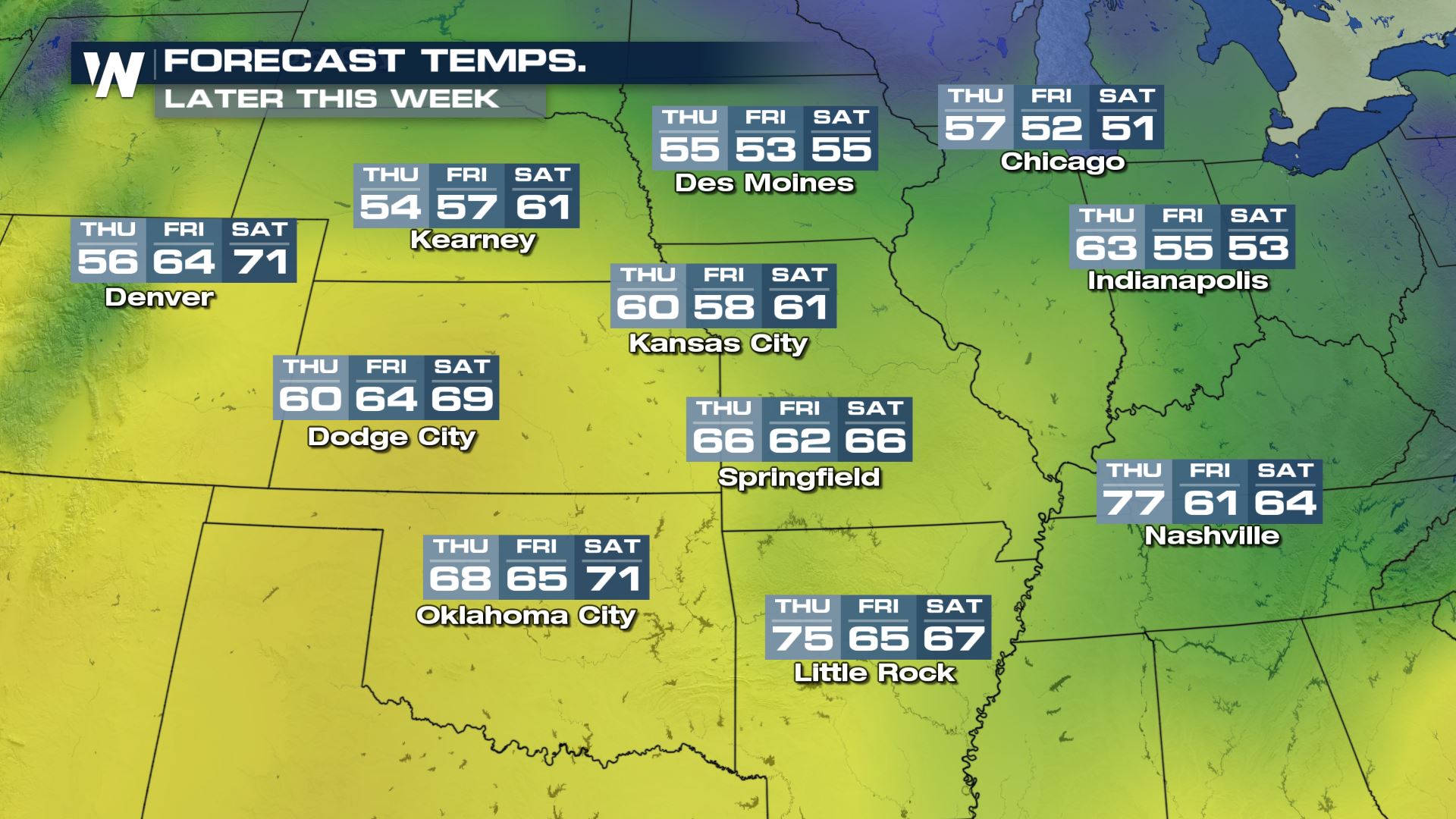 Check out the highs for the central U.S. over the next few days and into the weekend.  Highs on Friday will likely be in the 50s from Minnesota to Kansas.  This will be a huge swing in temperatures for these areas! For more updates on the cool blast, keep checking with WeatherNation on-air and online.