TEMPERATURE FORECAST
---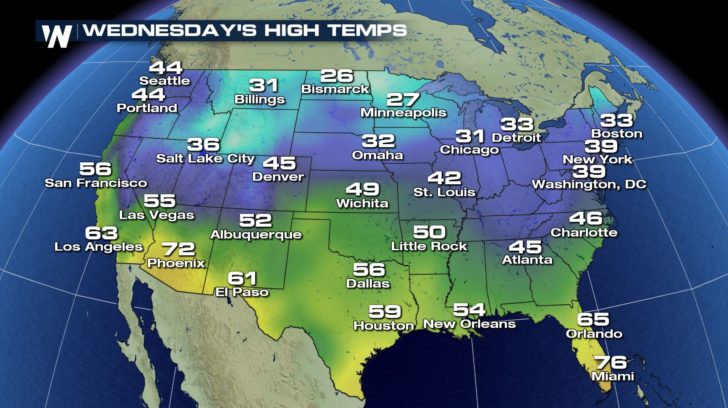 Temperatures continue to stay cold as we head throughout our work week. For most of the United States, temperatures started off in the 20s and 30s earlier this morning. Even areas in Texas started off the day in the 30s. Wednesday's high temperatures look to be a little better for cities in the south, but Thursday will be another cold day.
WEST COAST
---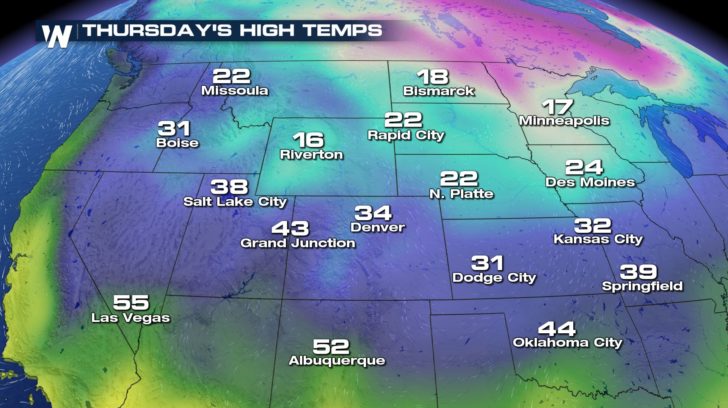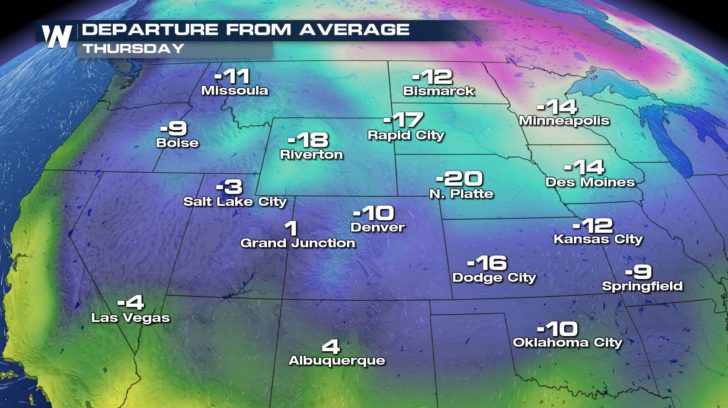 Most cities in the west will struggle to even reach the 30s for our Thursday high temperatures. This is anywhere from 10 to 20 degrees below the average high for this time of year.
EAST COAST
---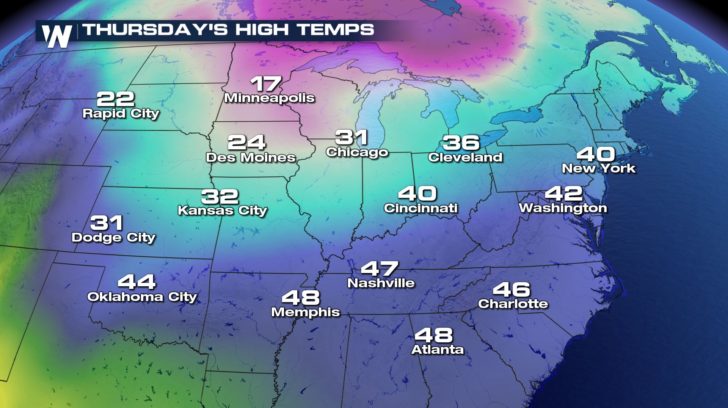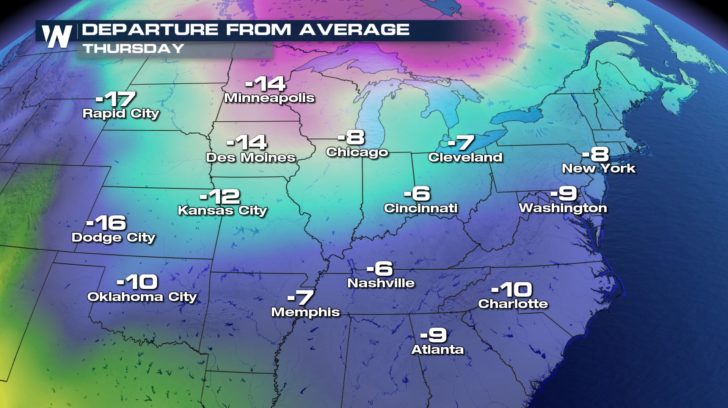 The east coast will also join in on the cold temperature trend. Cities like Atlanta will not even reach 50 degrees. The northeast will stick to highs in the 30s.
A LOOK AHEAD
---