As you may be getting ready to travel or spend some time outdoors to celebrate America turning 242 years old Wednesday, here's a look at the 4th of July forecast around the nation. Hot temperatures will continue to engulf much of the eastern and central U.S. through Independence Day, especially in the Northeast and Mid-Atlantic where warmer-than-normal temperatures and high humidity will make it feel close to or above 100 degrees in spots.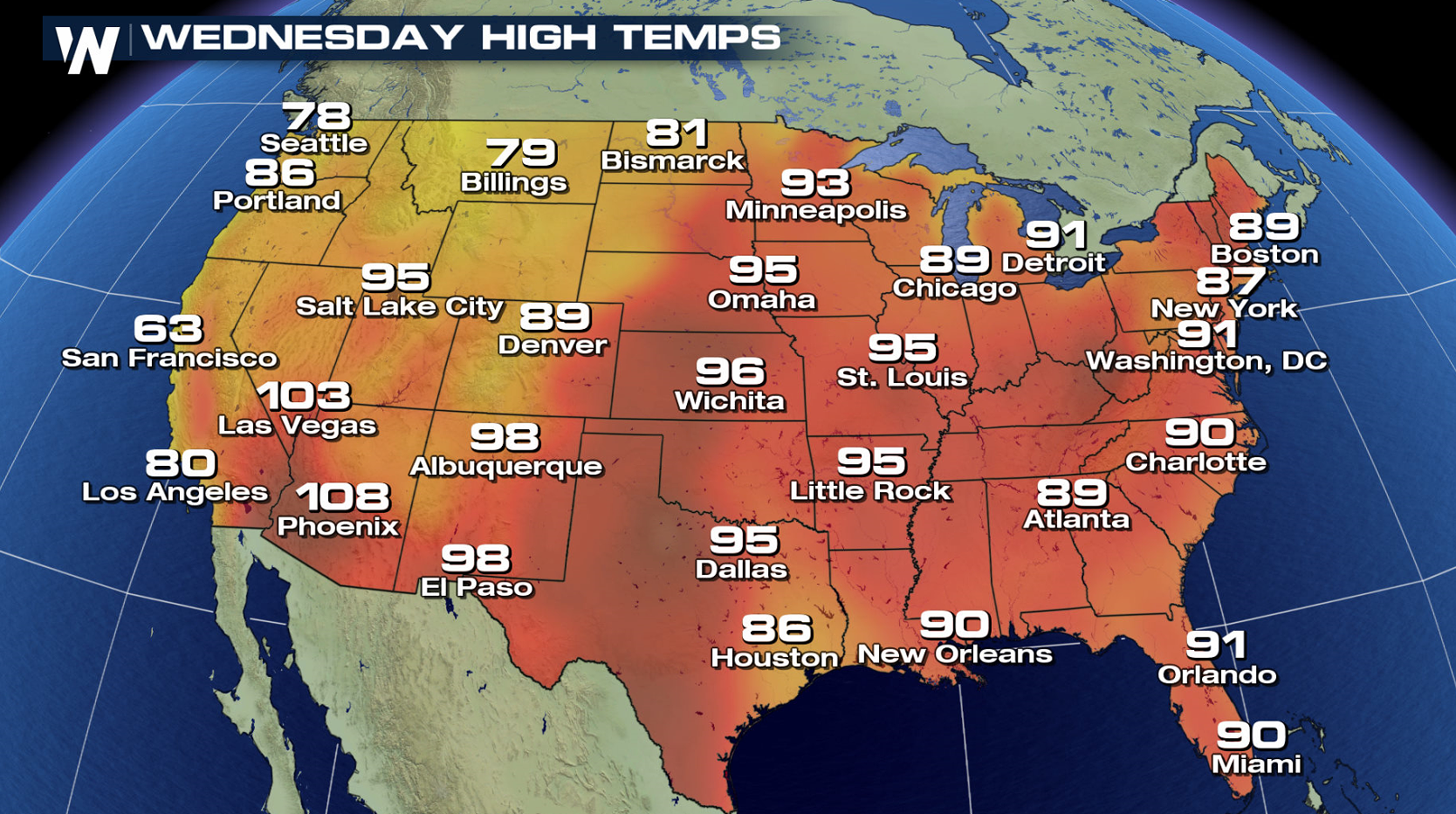 Although much of the country will be dry most of the time through the Fourth of July, showers and thunderstorms will be scattered across the eastern U.S., especially the Great Lakes region, Ohio Valley and the Appalachians in association with a weak, slow-moving cold front. Showers and storms will also pepper the Rockies, the Plains and from southeast Texas across the Gulf Coast and into Florida.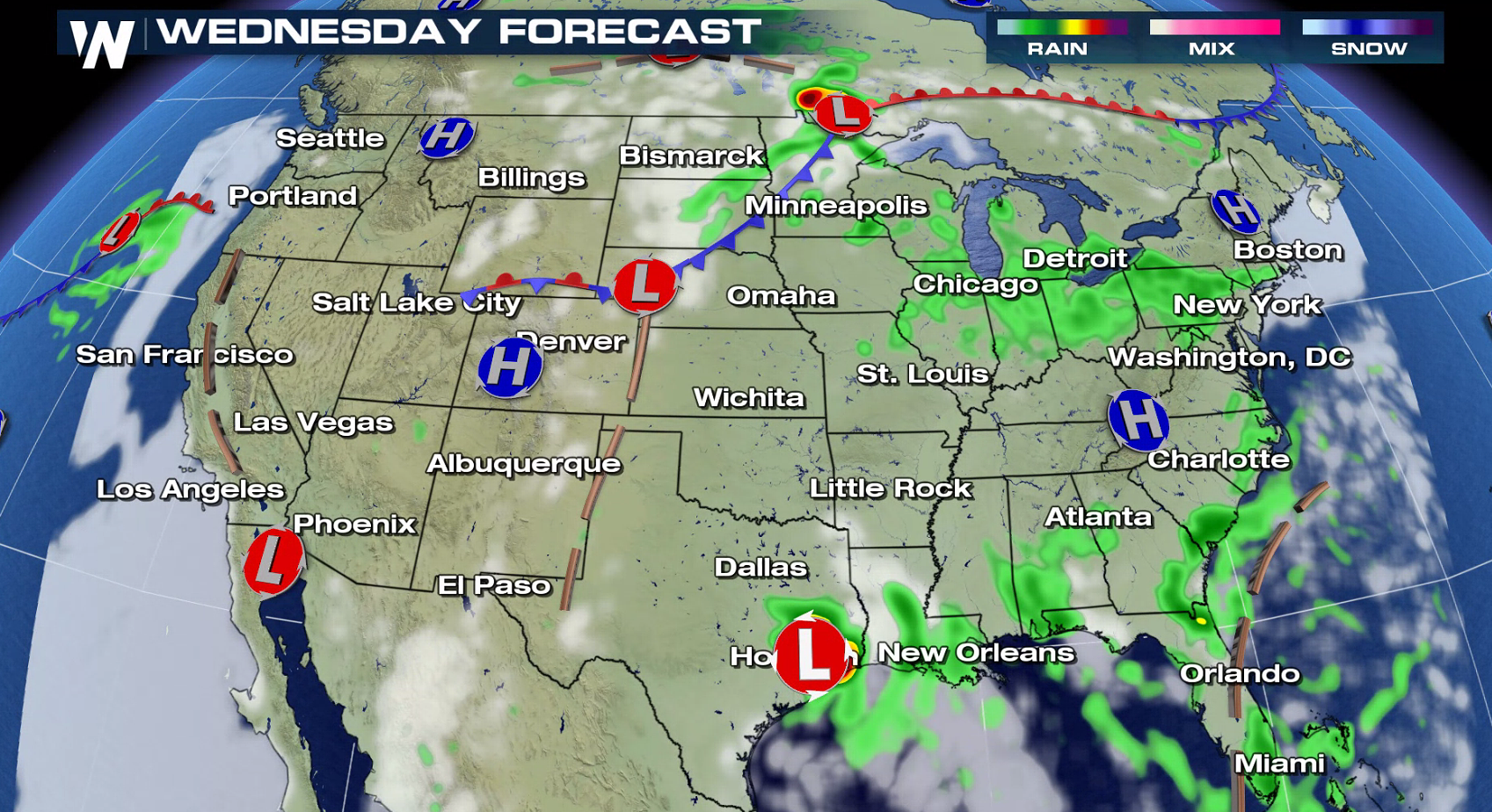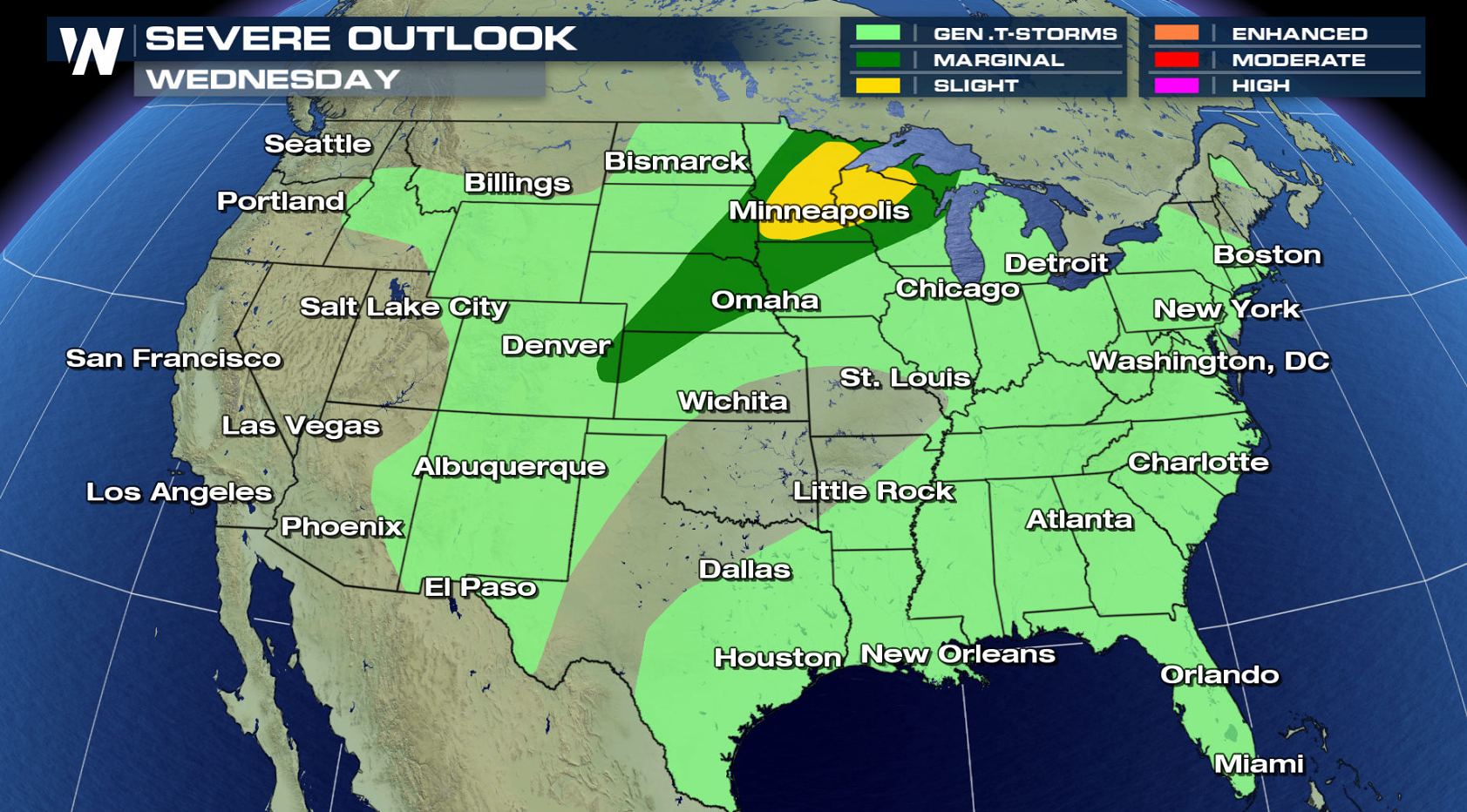 The best chance for thunderstorms across the north will be in the Upper Midwest as a cold front moves to the south and east across Minnesota into Wisconsin and near Lake Superior. A few storms could be strong and may affect fireworks celebrations. Otherwise it will be hot and humid with occasional clouds.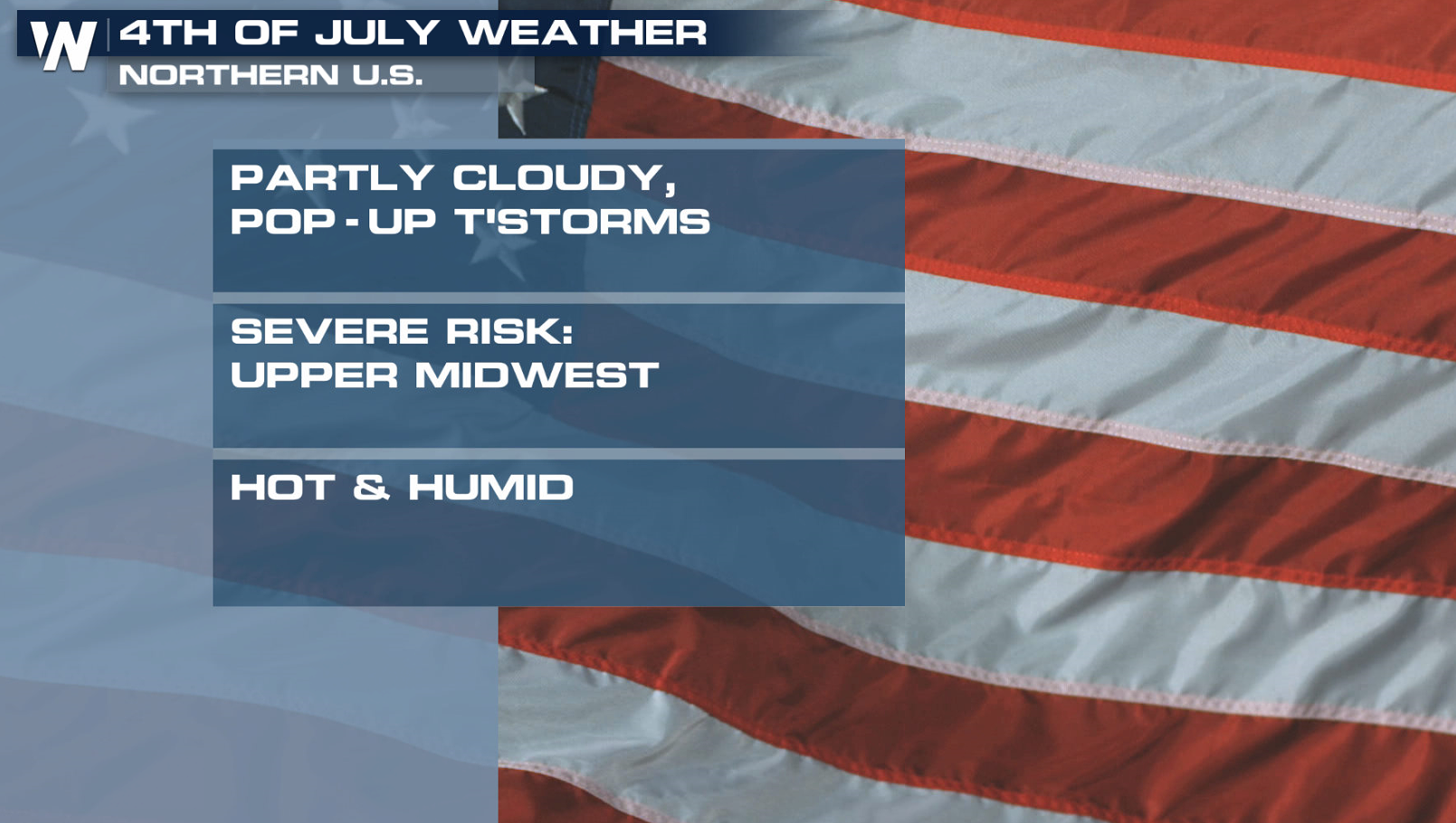 In the south, a slow moving upper level low sweeping westward from the Atlantic Ocean will kick off scattered thunderstorms. There could be pockets of heavy rain, but storms will likely be hit-and-miss. Storms may linger into the evening, which could affect fireworks ceremonies.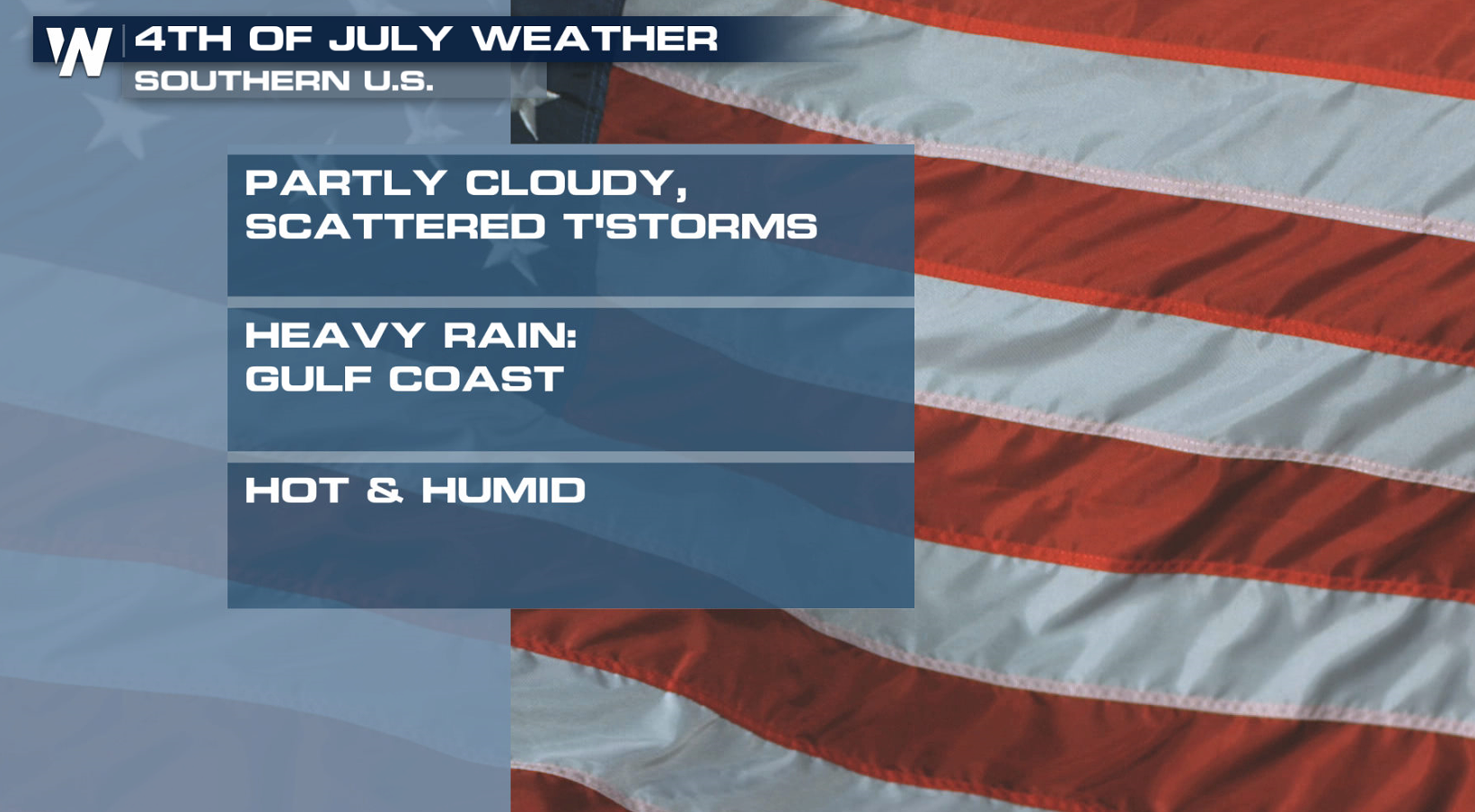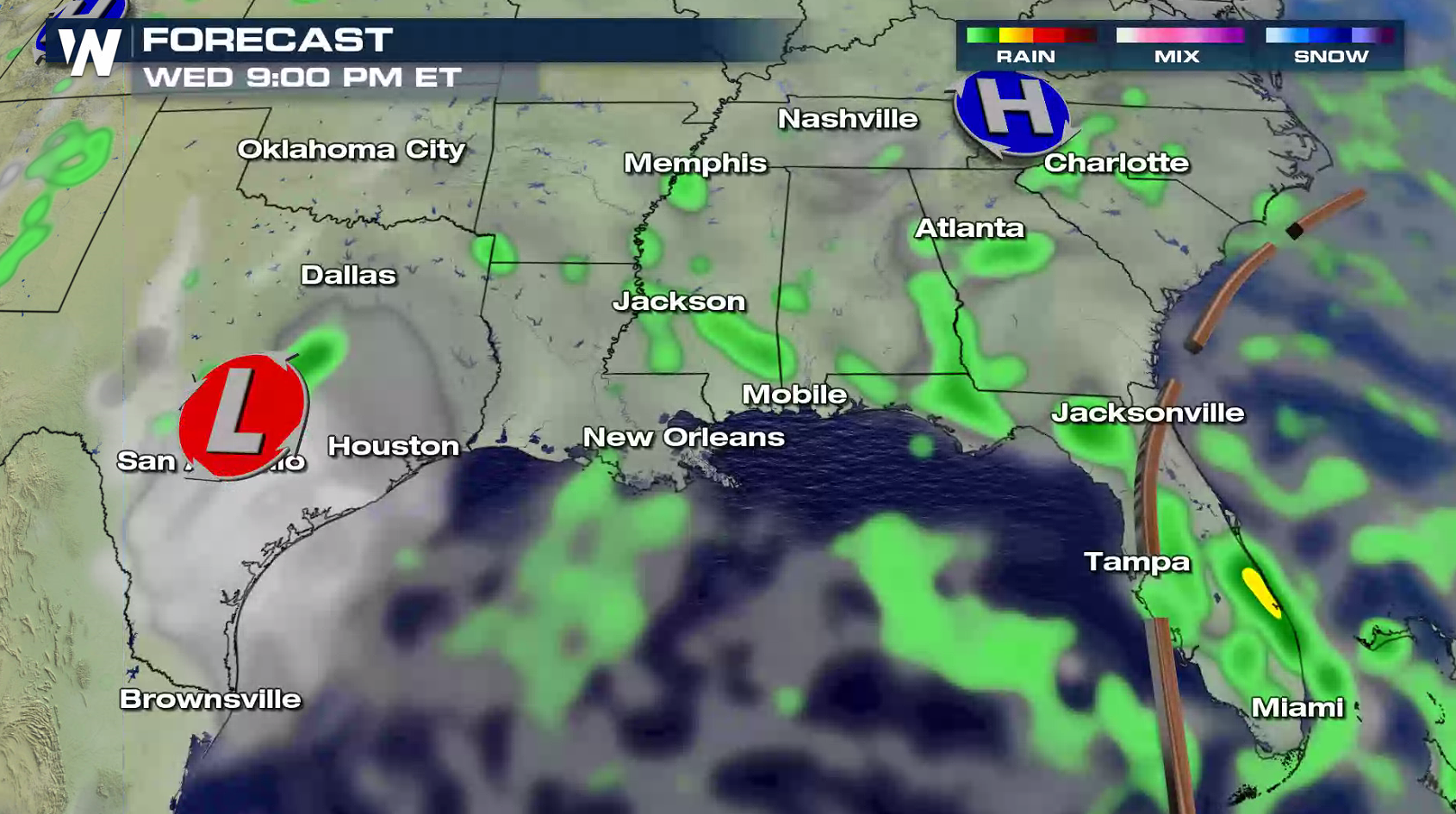 Fireworks weather looks good in the West, with only a few monsoonal storms in the afternoon and early evening. The weather will be sunny and dry in most areas. With drought conditions in some areas, the region will be prone for wildfires, so caution is advised with fireworks.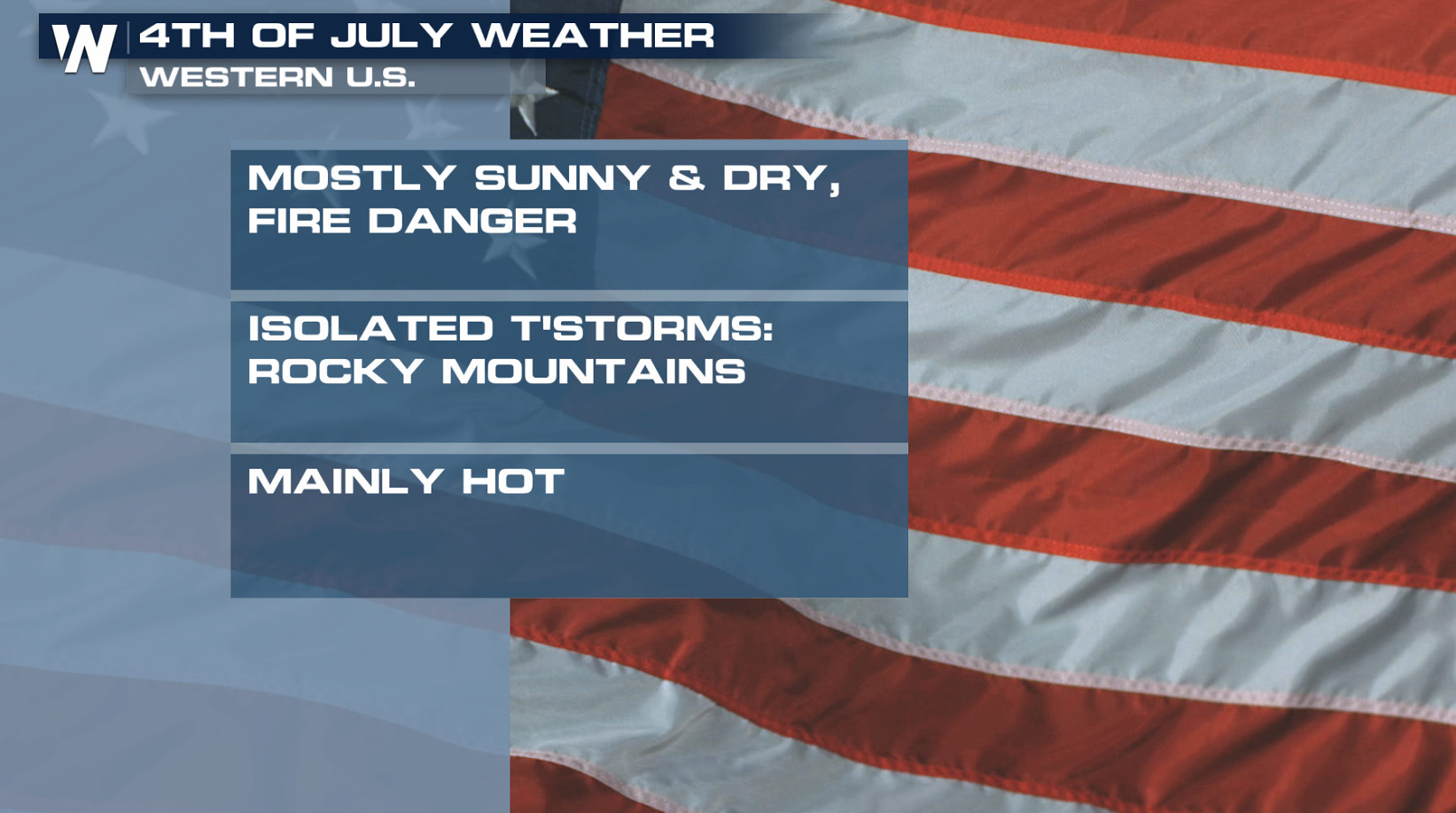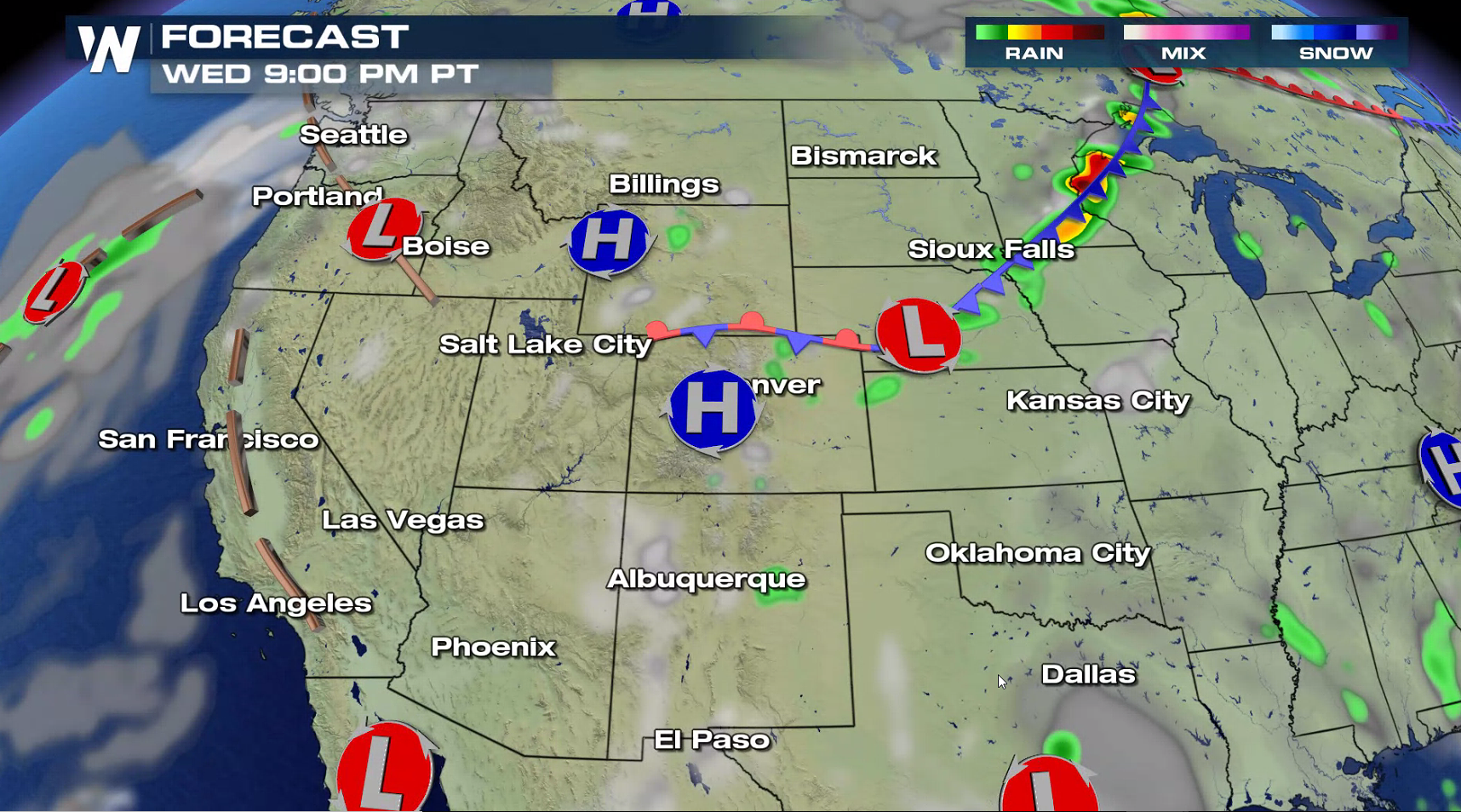 Keep an eye out for these 4 hazards
Beware of nature's fireworks: lightning. In fact, July is the most lethal month for lightning – so, please remember: "When thunder roars, go indoors."

As always, use caution when barbequing outdoors, setting off fireworks or conducting any activities with open flames as they can become a fire hazard, especially in areas that are very dry and more prone to wildfires such as in parts of the western U.S. this week. Be sure to follow the advice of local officials regarding any restrictions for open flames.

Among the various weather-related threats this time of year, there is at least one that we can rest easy about: Forecasters at NOAA's National Hurricane Center say no tropical storm systems are expected to develop across the Atlantic Basin the next five days. Still, mariners and beachgoers should be mindful of thunderstorms that can produce high winds and lightning.

Rip currents can also be a hidden danger to those entering the water, so it's important to stay out of restricted areas of the beach, swim where there is a lifeguard and know how to survive a rip current if you get caught up in one.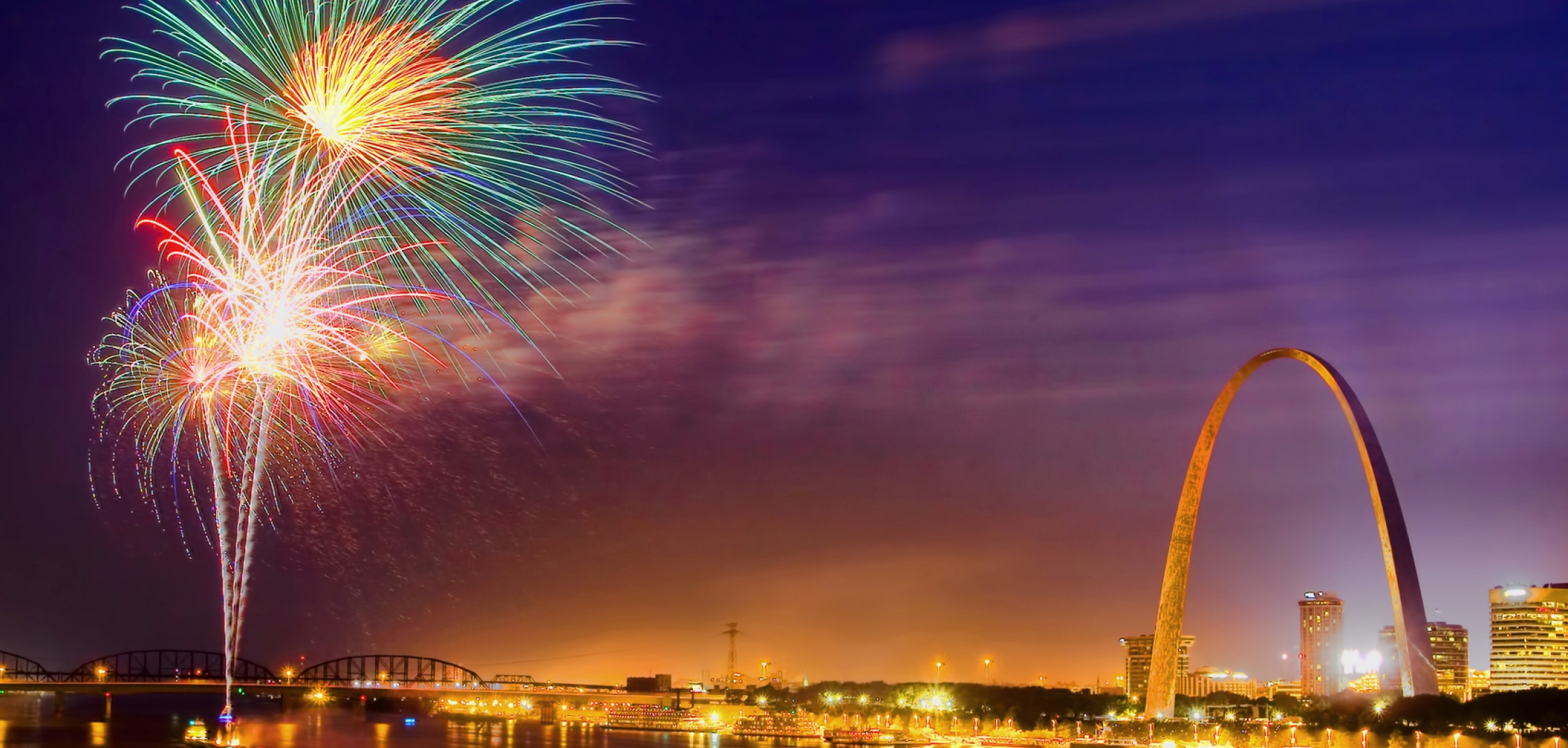 For WeatherNation: Meteorologist Mace Michaels