As folks continue to dig out from this week's nor'easter, we're watching another storm system that will likely bring an additional wintry mix to the Northeast later this week.
Warm-Side Forecast
The next storm system to affect the East will be far different from the most recent nor'easter. The track of this surface low pressure will be much farther to the northwest, meaning the upcoming storm system will draw in warmer air, resulting in more rain.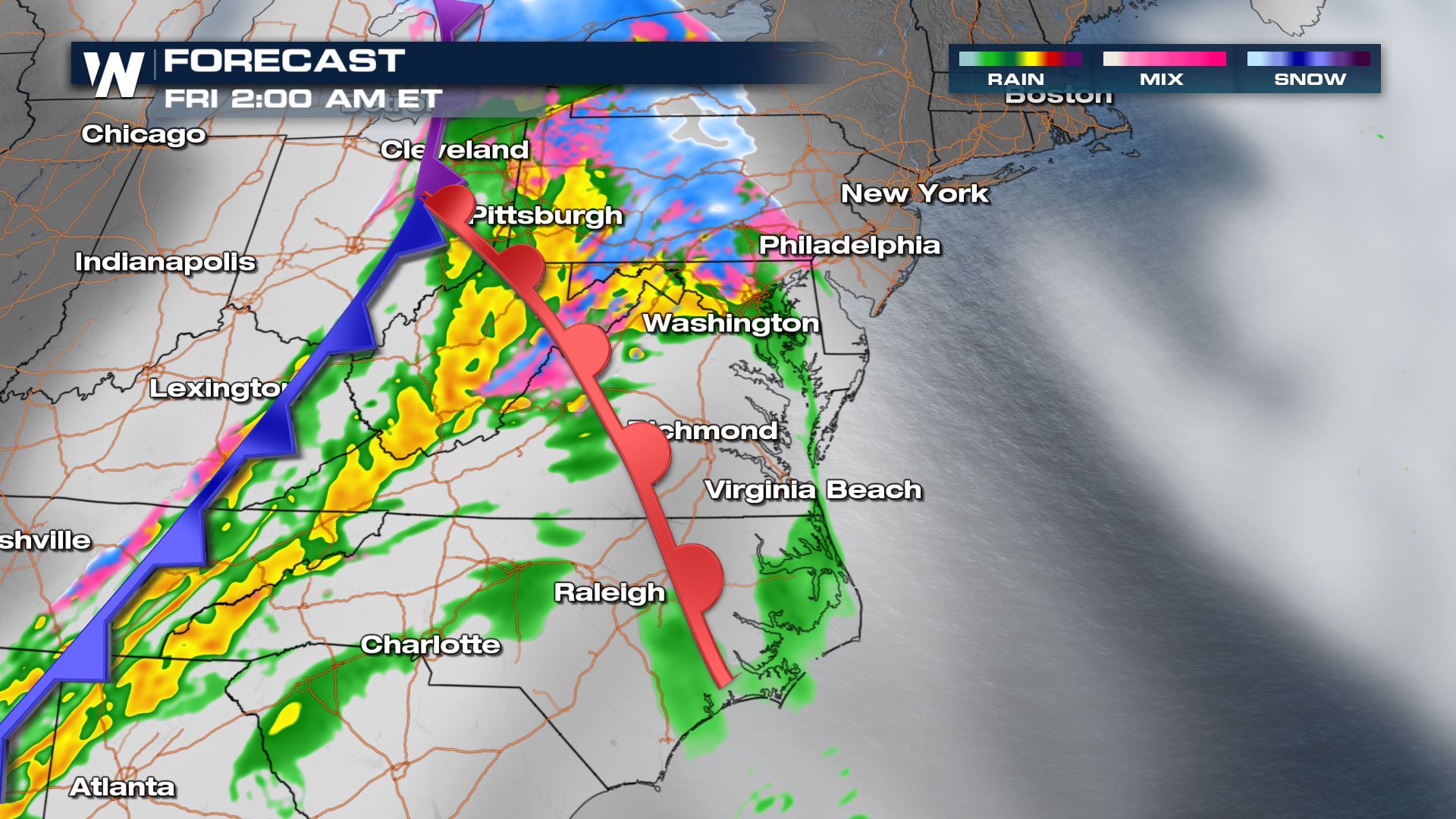 A surface cold front will exit the Midwest Thursday night and quickly push toward the Appalachian Mountains early Friday morning. The surface low pressure will be near the eastern Great Lakes and U.S./Canada border, drawing in a cold rain and wintry mix to the mid-Atlantic.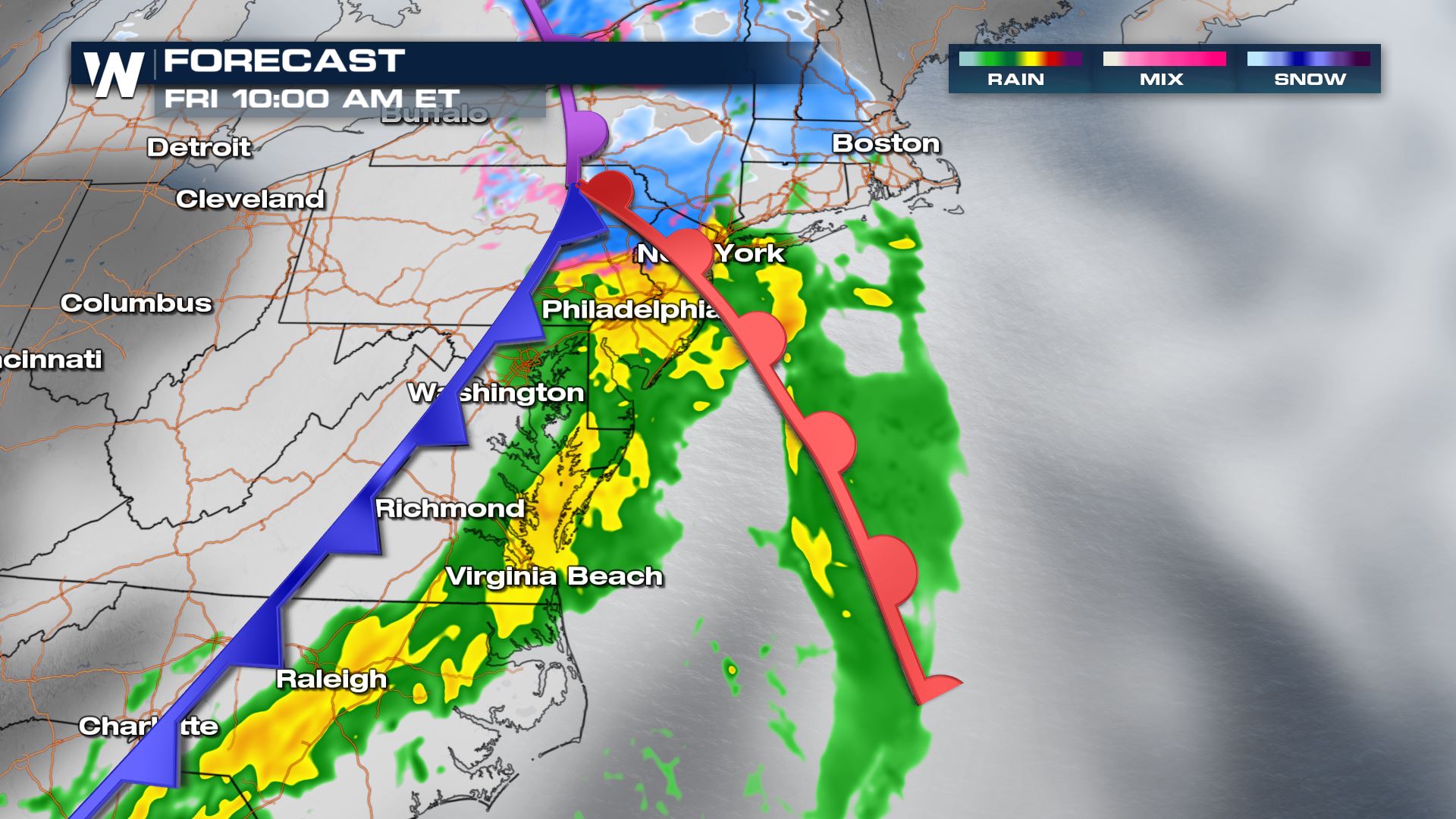 Throughout Friday, warmer southerly wind will cause it to rain in spots that it had just snowed earlier this week.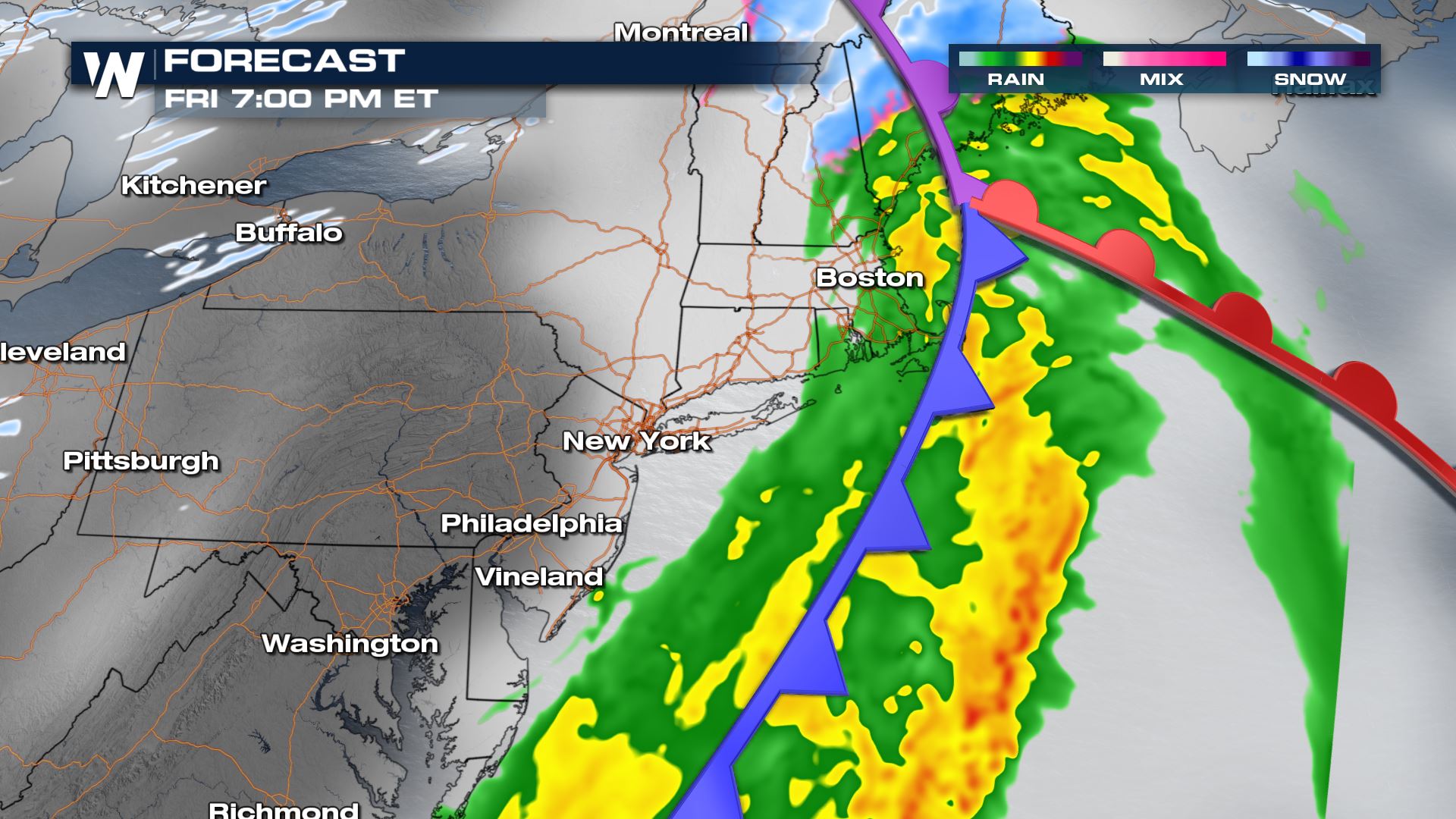 By Friday night, the cold front will exit the East coast and drop temperatures from the 40's back into the 20's.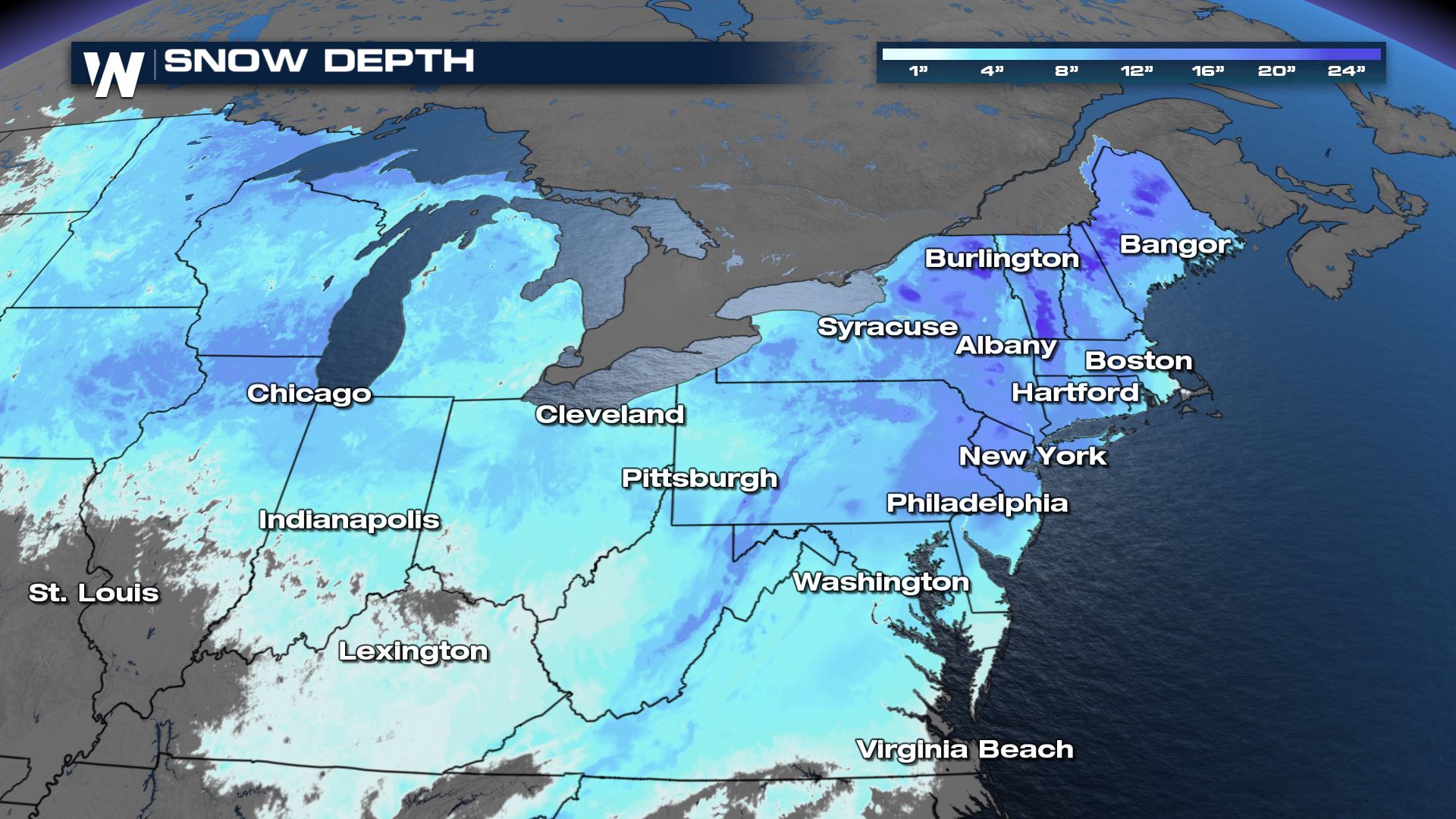 Rainfall will be a half-inch to 1.5" and could be enough to cause minor flooding due to the combination of melting snow.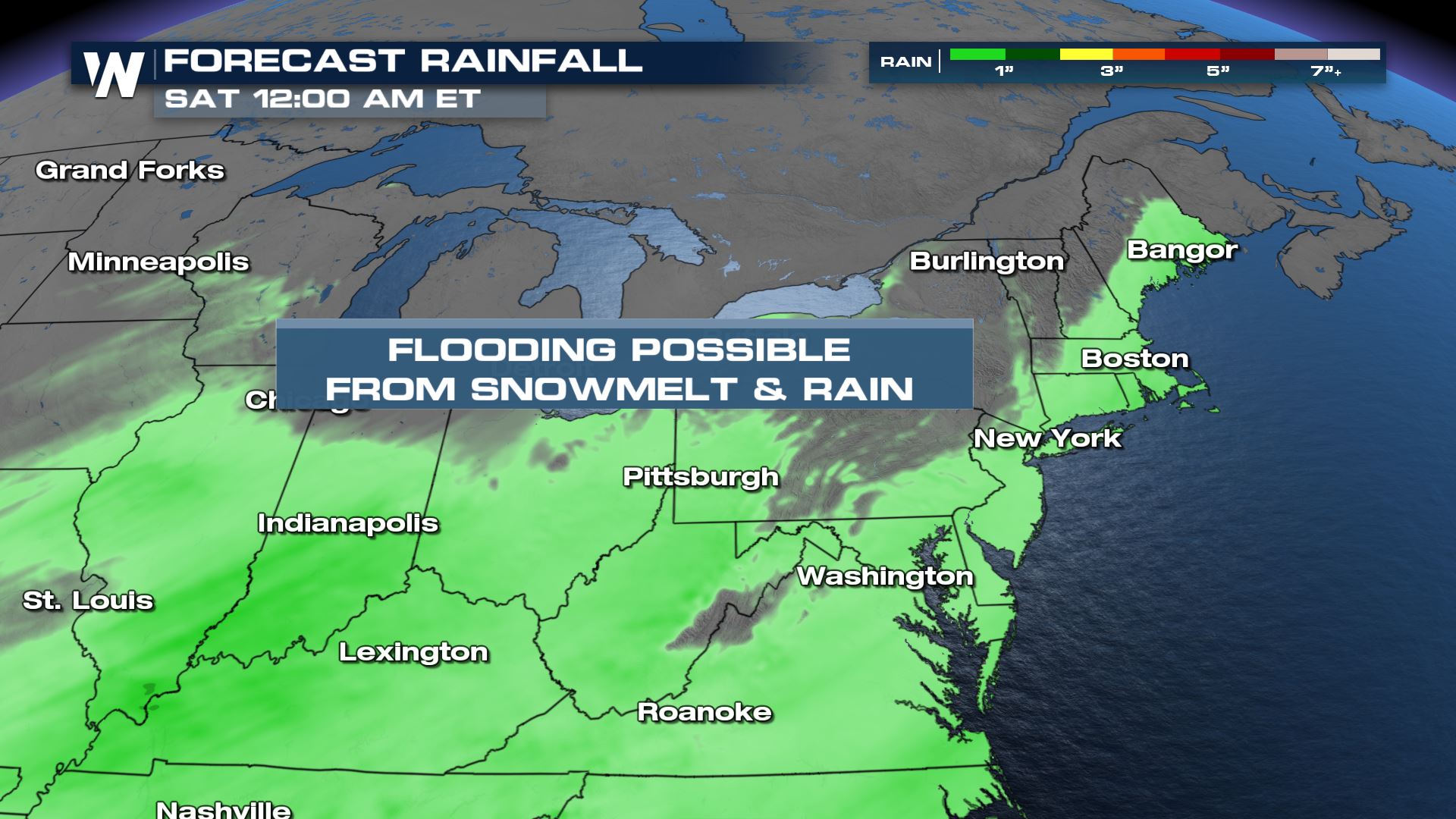 Cold-Side Forecast
Zooming out the forecast image you can see where the surface low pressure will be located. Closer to this area lies colder air. Areas from Michigan to western New York, northern Pennsylvania and northern New England will get a wintry mix of snow, sleet, some freezing rain and some rain too.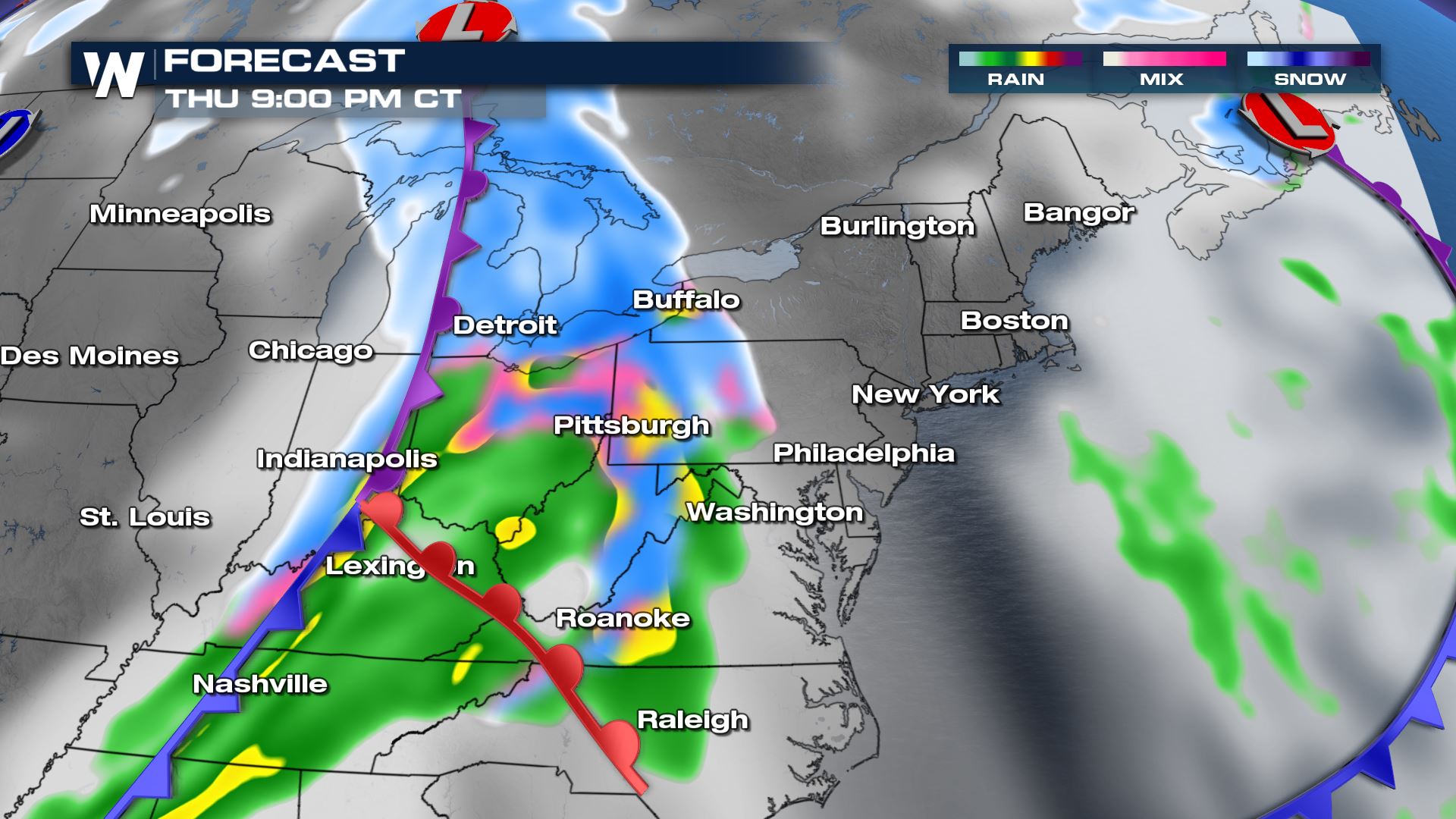 By Friday morning's commute, the most likely locations to get a wintry mix of snow and sleet will be from central Pennsylvania to upstate New York.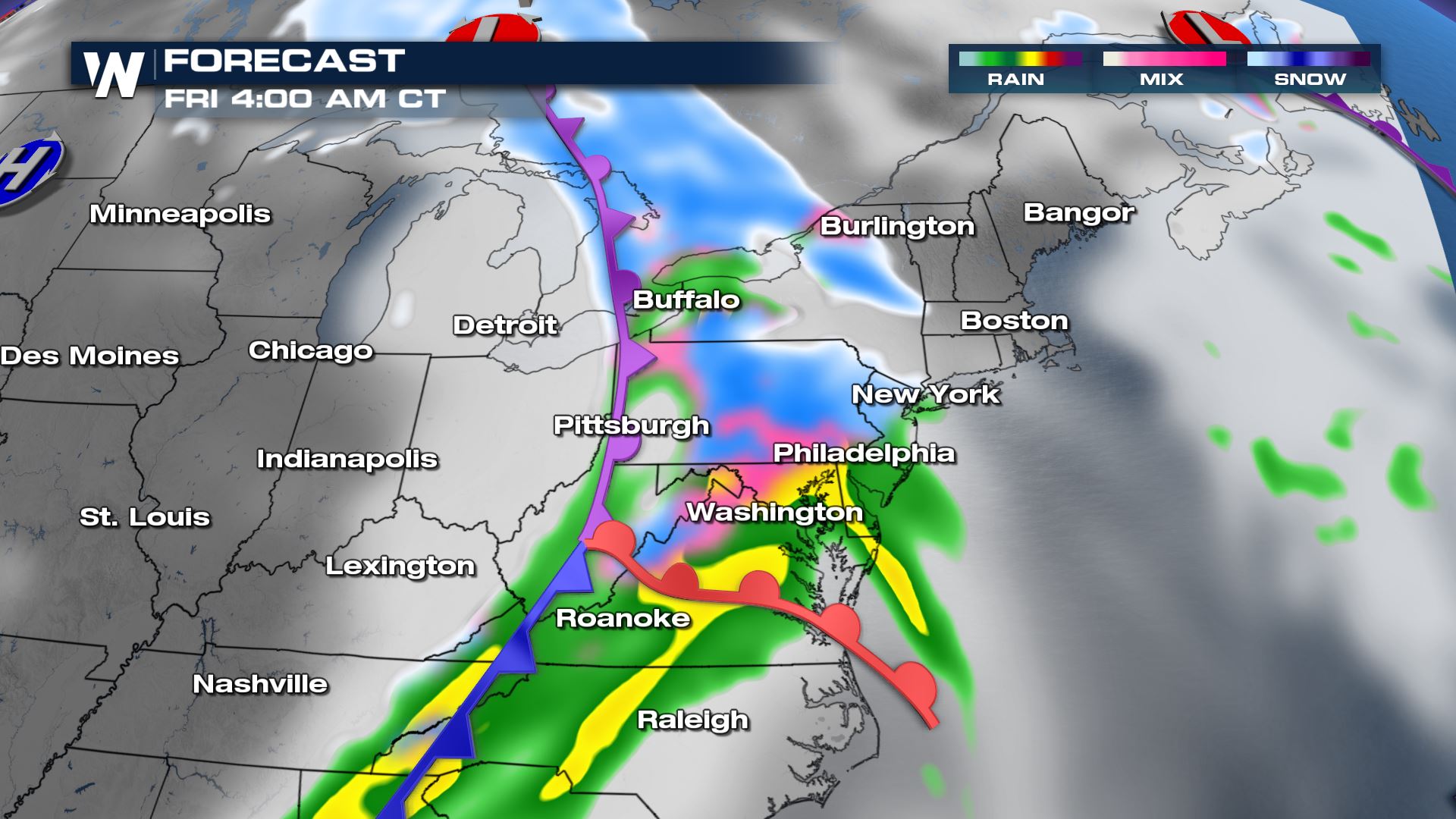 Shortly after Friday morning's rush hour, the wintry mix of snow and sleet will move into much of New England. At New England's coastline, we can expect a cold rain.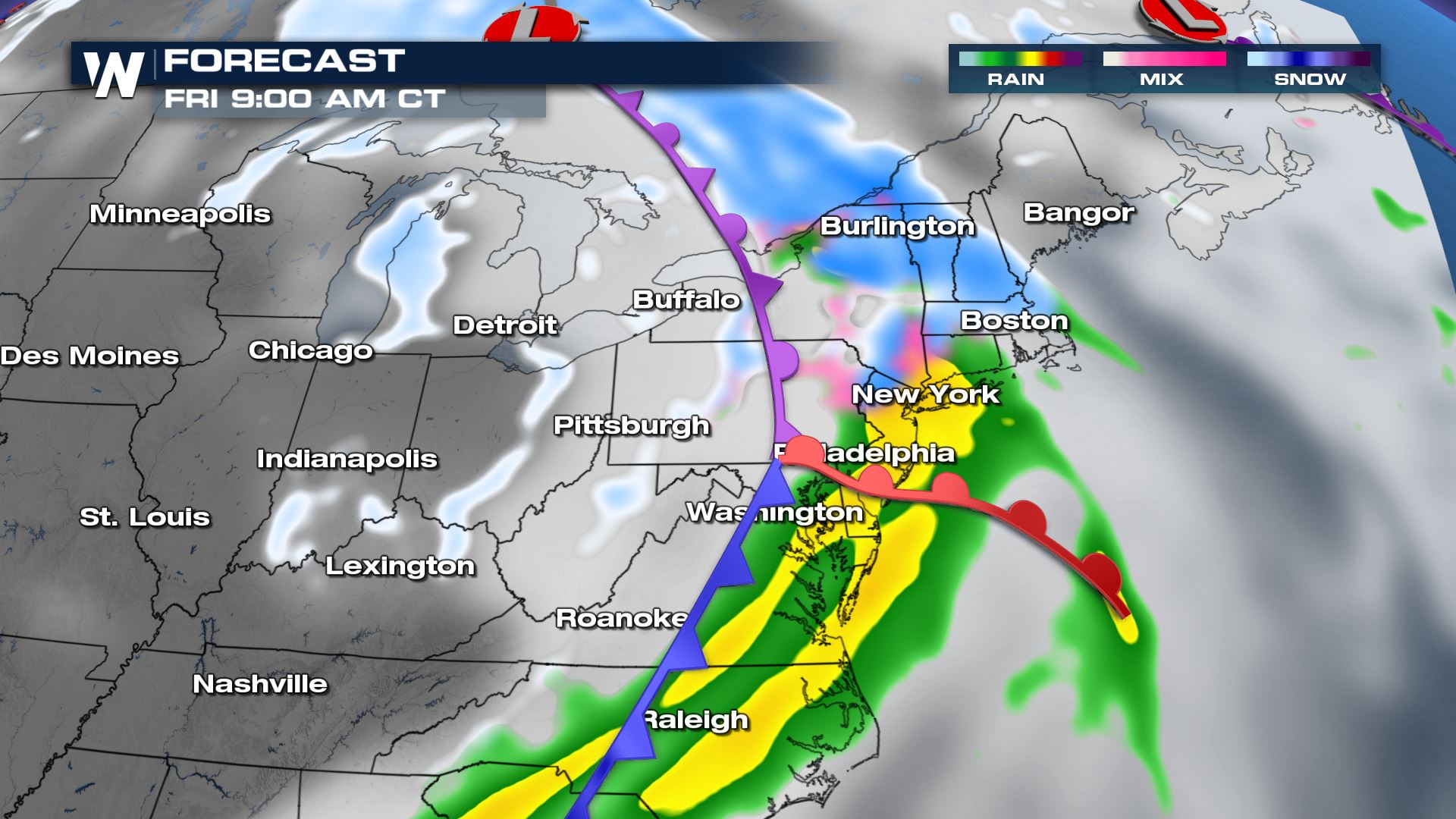 Most of this upcoming event's snow should fall along the northern most tiers of  New England in northern Vermont, New Hampshire, and Maine.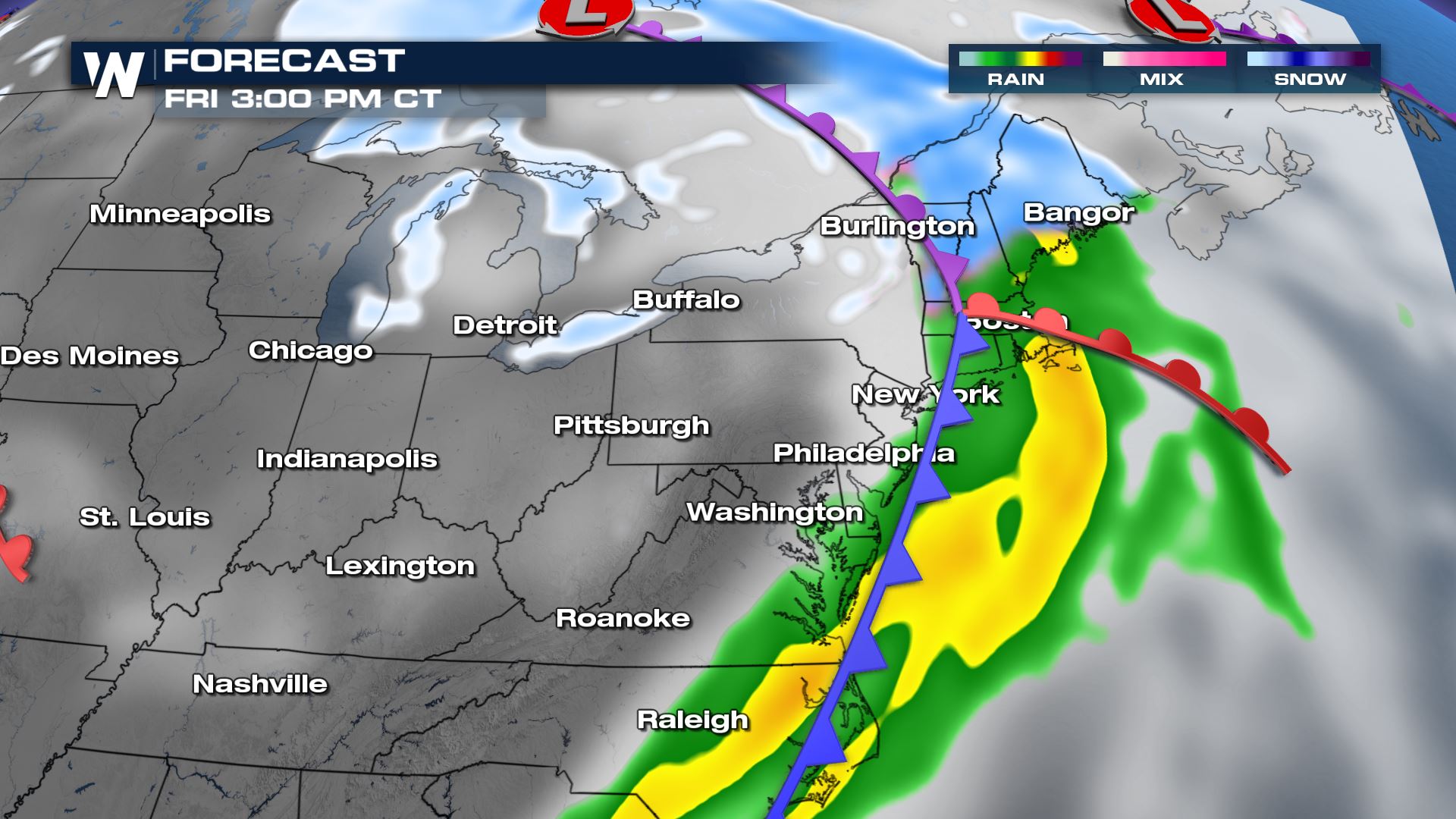 Make sure to keep checking back with WeatherNation for more updates out of the Northeast.