NORTHEAST - Comfier temperatures were in place for the northeastern United States for most of Wednesday, and will continue for northern New England Thursday. But if you're a fan of the heat, it comes right back into play on Friday and Saturday for New England around an area of low pressure. The low brought a few gusty storms and light rain to the Northeast Wednesday. Rain has been welcome in the ongoing drought.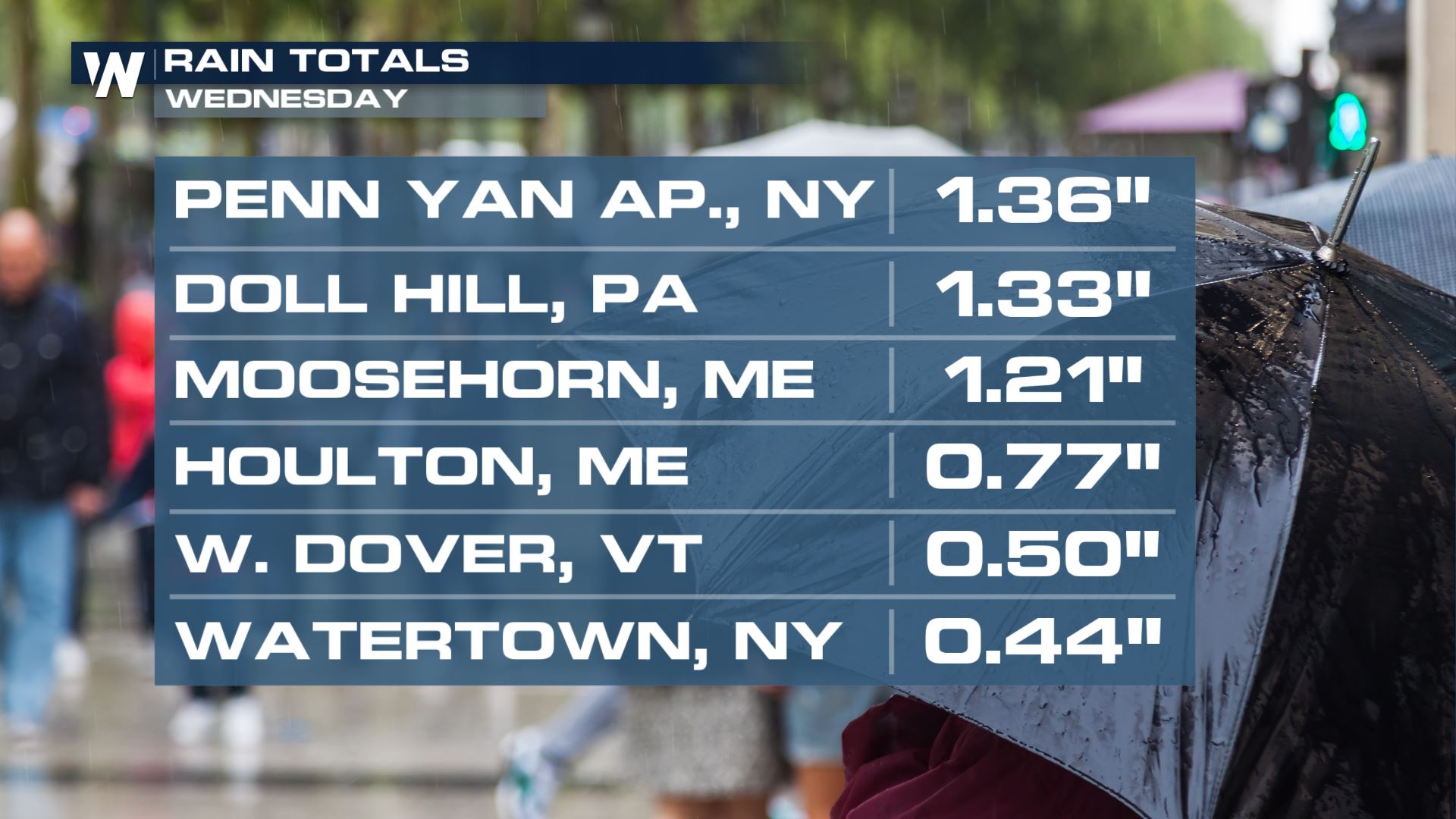 As the low departs into Canada on Thursday, cool temperatures will stick around as it remains cloudy and a little showery. The coolest temperatures will stay in northeast New England, near the center of the low.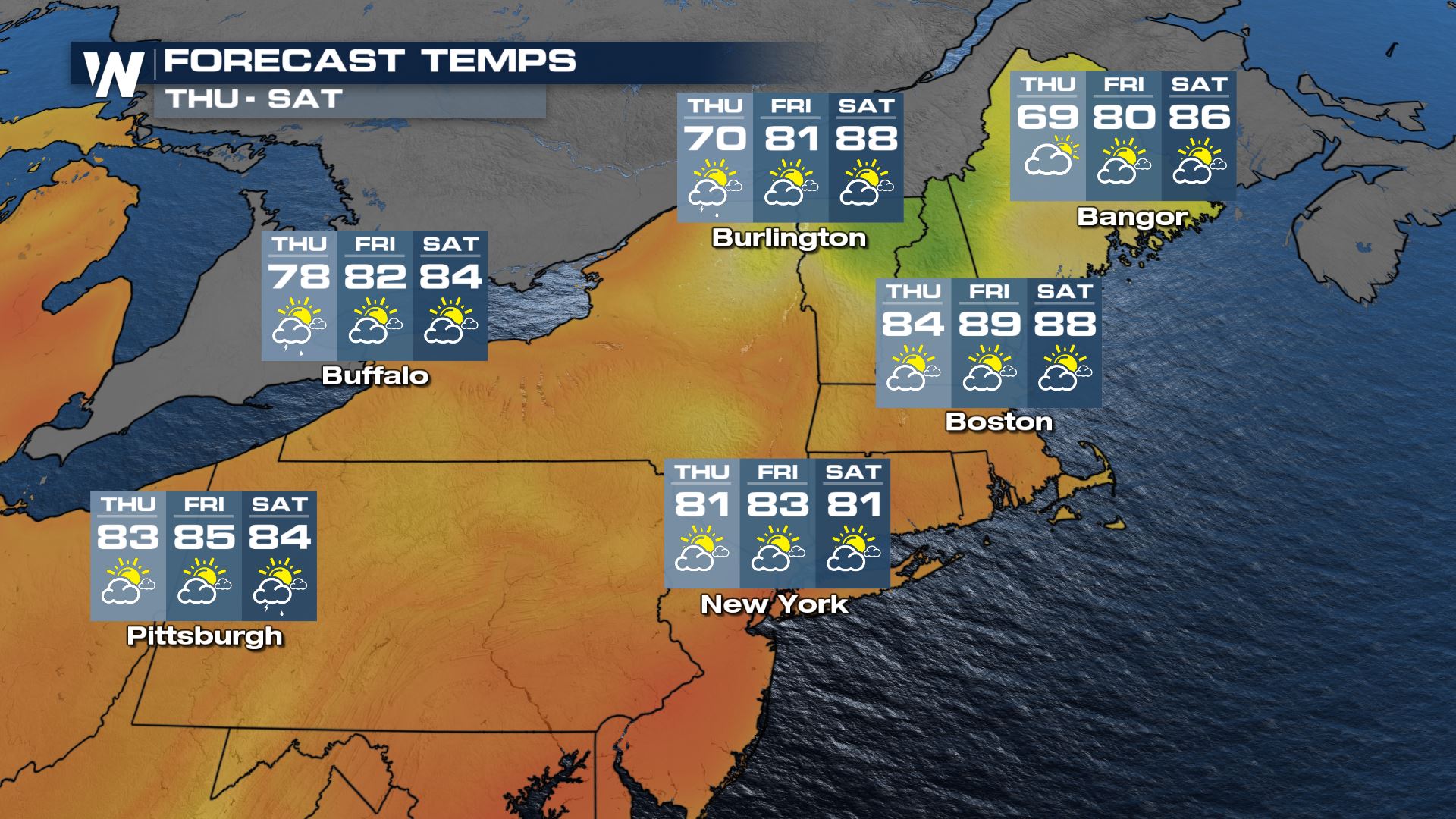 Additional showers are likely in New England Thursday as the low moves into Canada.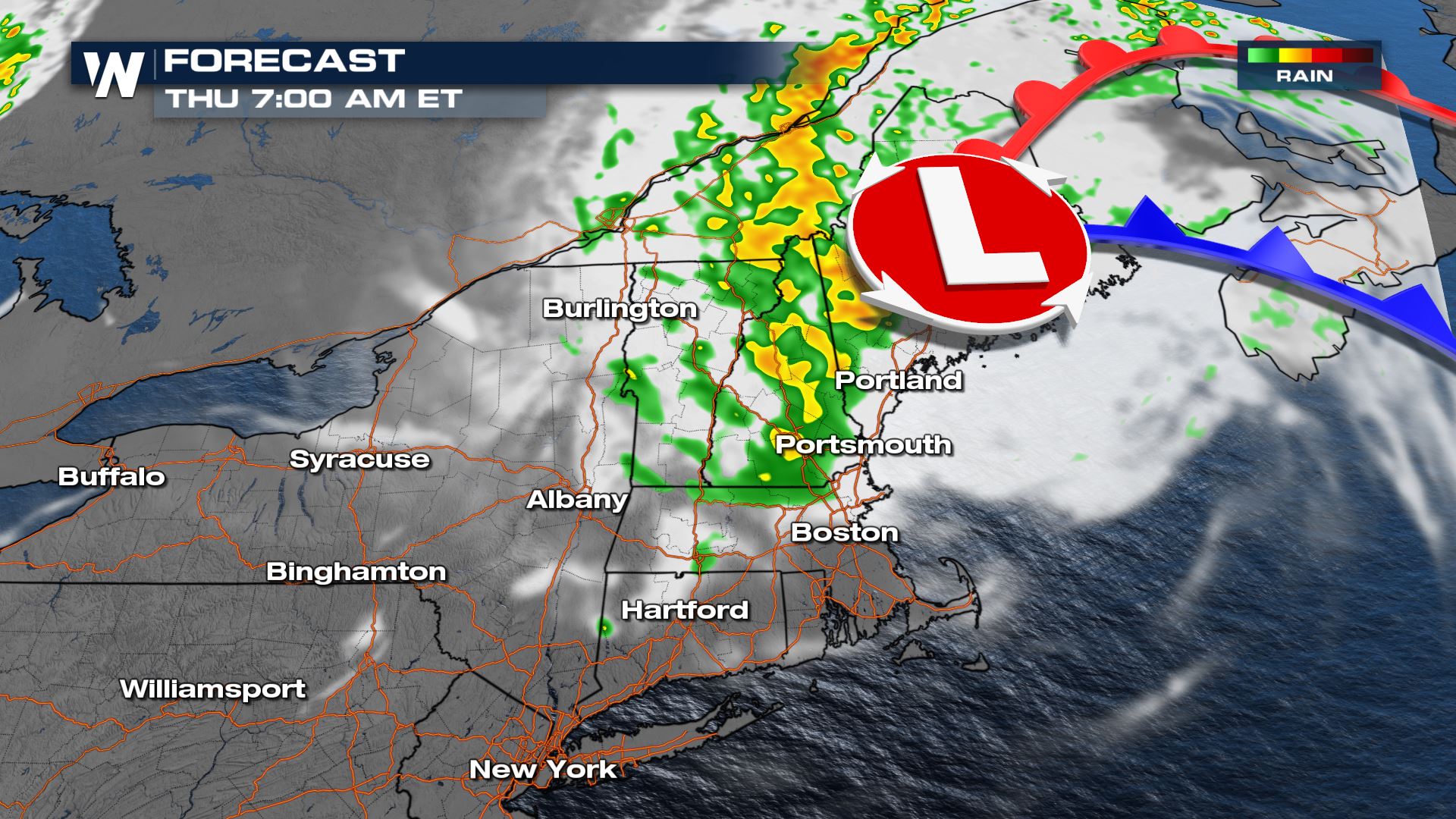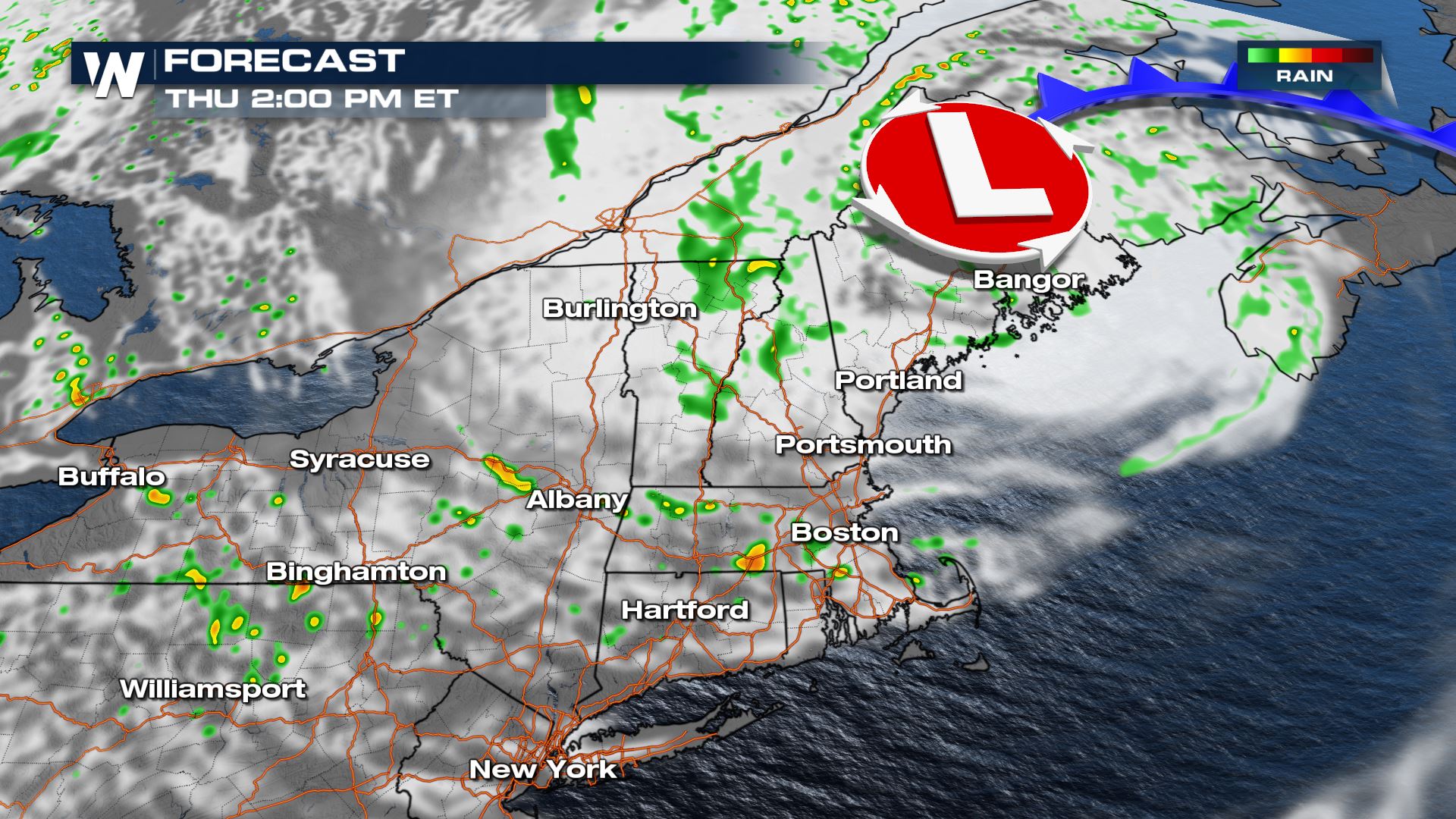 Another inch or two of rain will be possible Thursday, especially in Maine. A few additional showers are possible through New York and Pennsylvania. We could use a lot more rain given the drought conditions.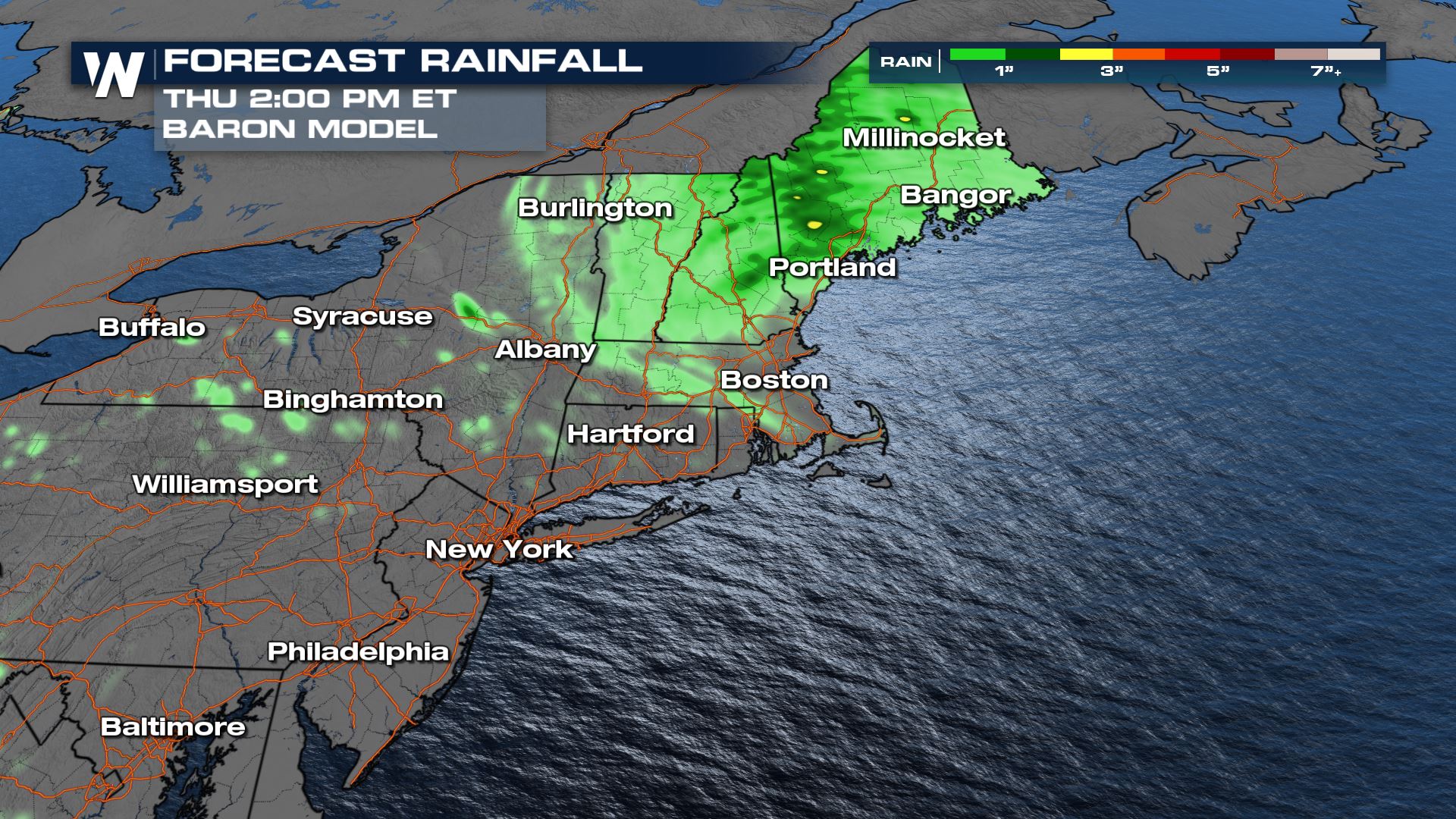 Breezy conditions along with rough surf is still expected Thursday, so be aware if you're headed to the coast!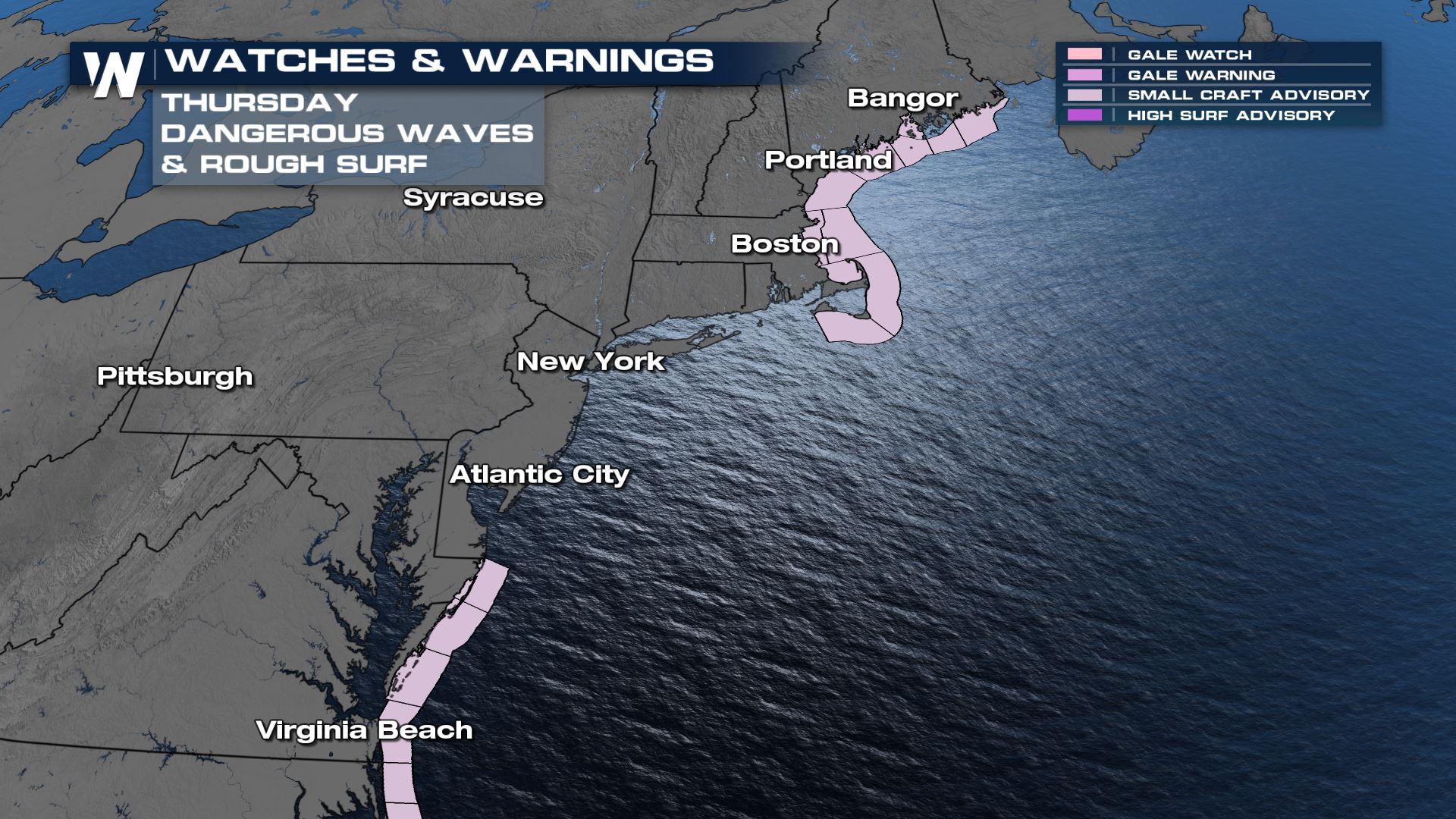 This rain is actually not a bad thing! Drought has been increasing throughout the Northeast, especially in southeast New England.  Many have not seen rain, or very much rain, in the last 30 days. In fact, the drought has reached "extreme" levels in eastern Massachusetts and parts of Rhode Island, a level 4 threat.  However, when soils are parched it can take longer for rainfall to get absorbed into it as the soils are similar in composition to concrete. That could lead to flood concerns, especially in urban areas.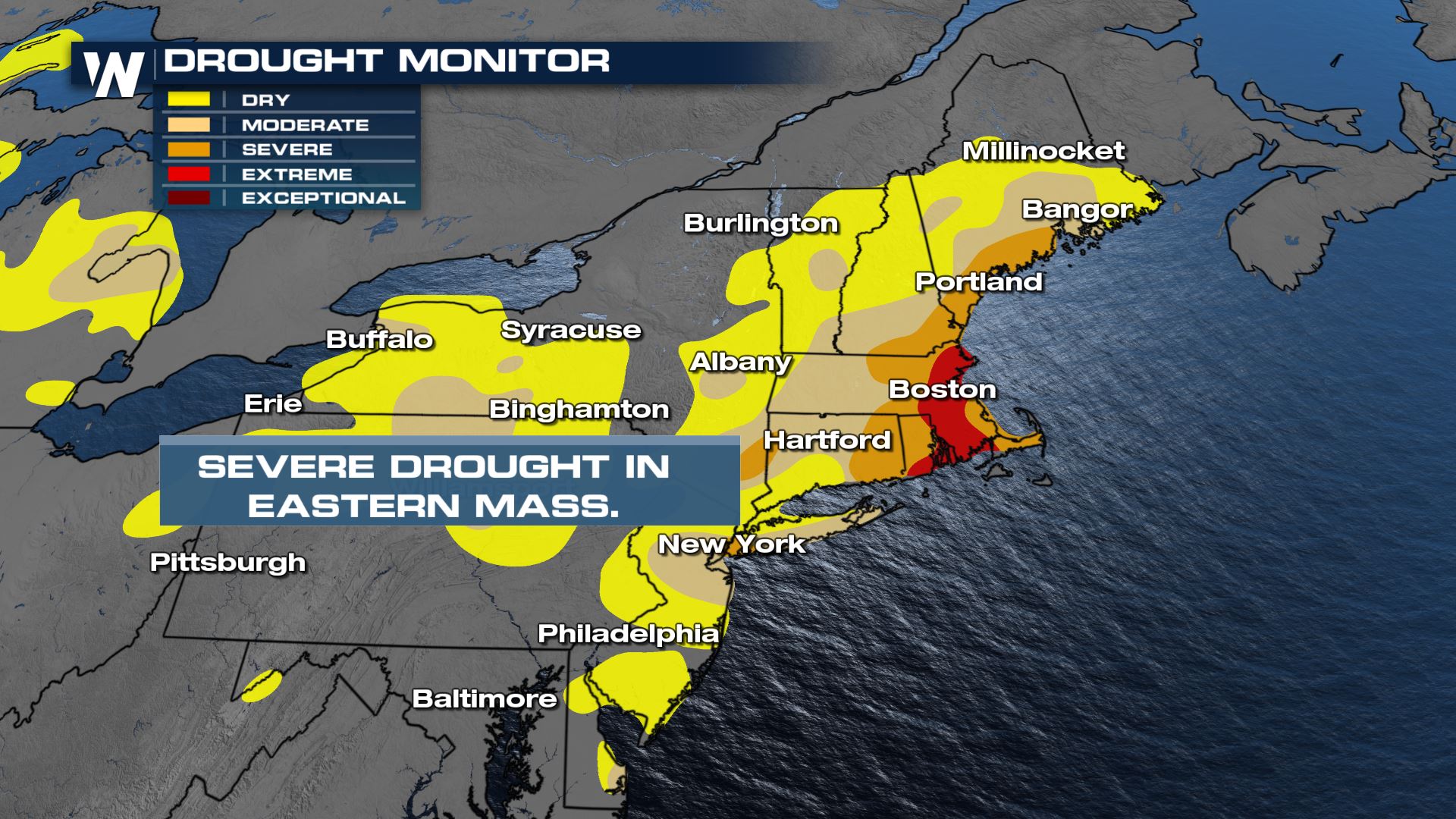 For more on the rain and temperature forecast, join WeatherNation for your Eastern Regional Forecast, always :10 past the hour.