Tuesday and Wednesday's cold front have dropped temperatures across the northeast and lowered humidity to very low values. As a result of the dry airmass and northwesterly winds, temperatures will drop overnight into the 30s for most. Valleys could even dip into the upper 20s! Cities will stay mostly above freezing as daytime heat will get trapped in the urban heat island.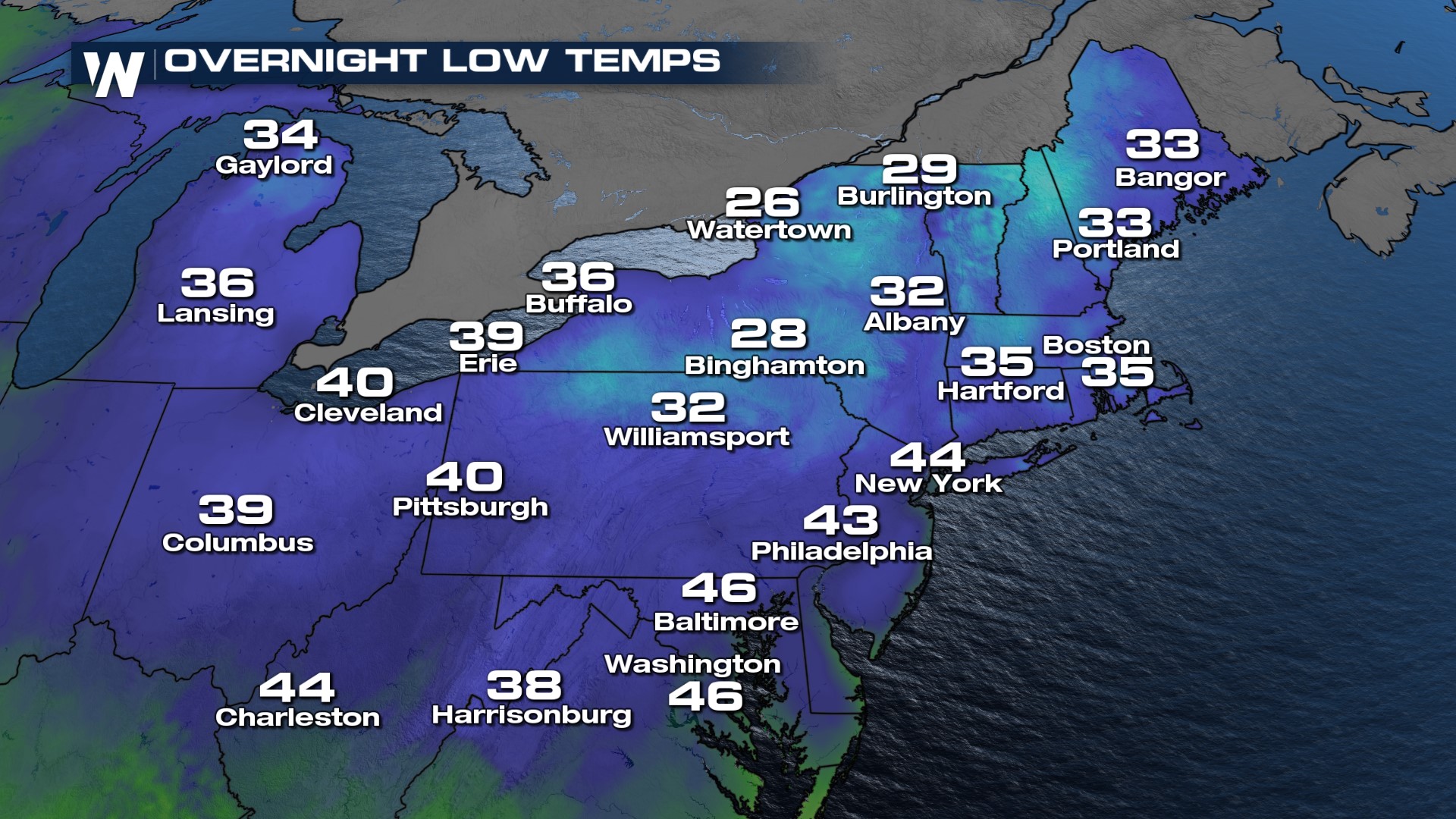 There's even the potential for many cities to break record lows on Thursday morning!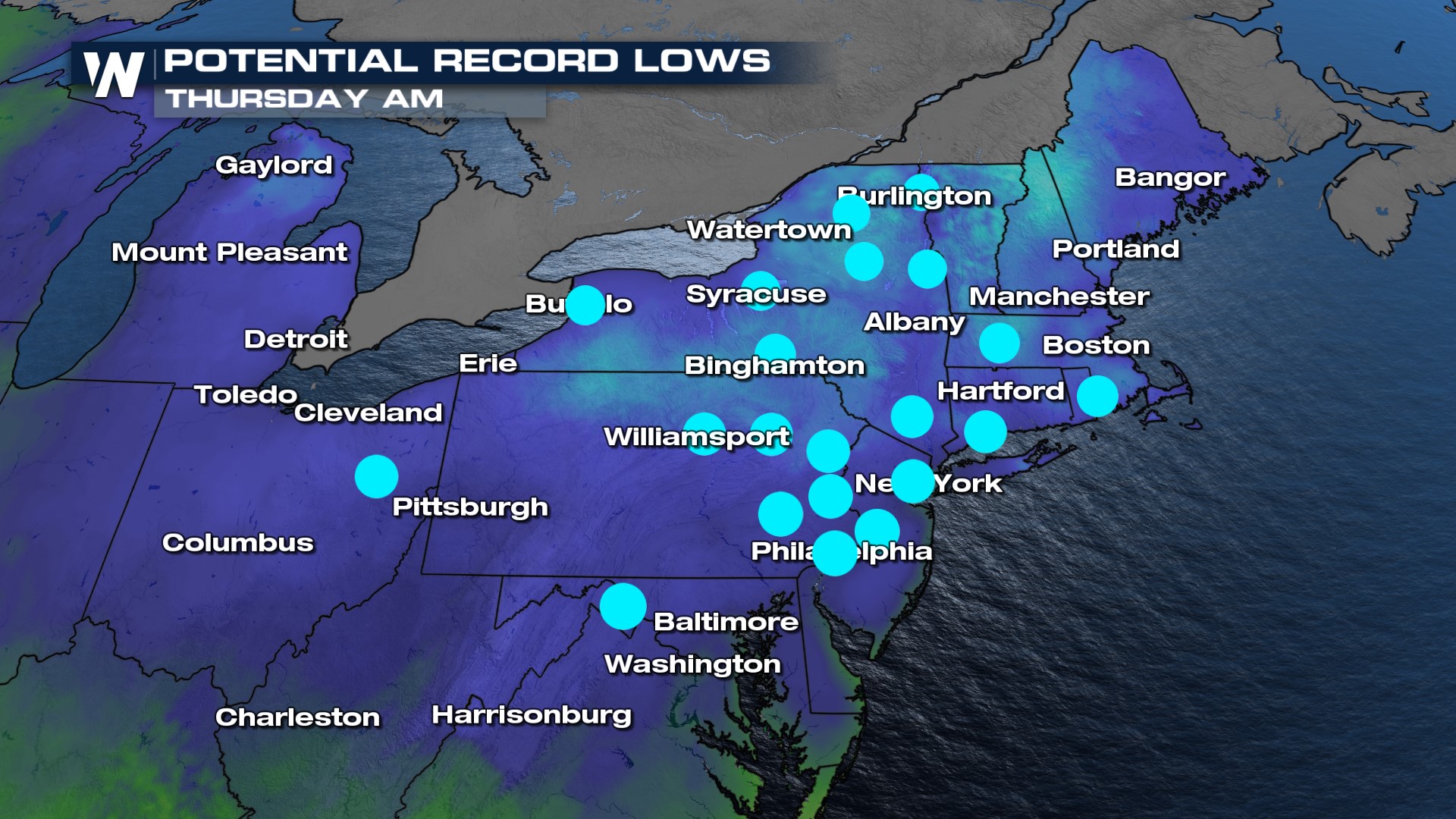 Due to the cold air and that blooms have already begun for many plants we anticipate frost conditions across much of the Northeast. Widespread alerts have been issued in the region, so cover up sensitive plants or drag them inside!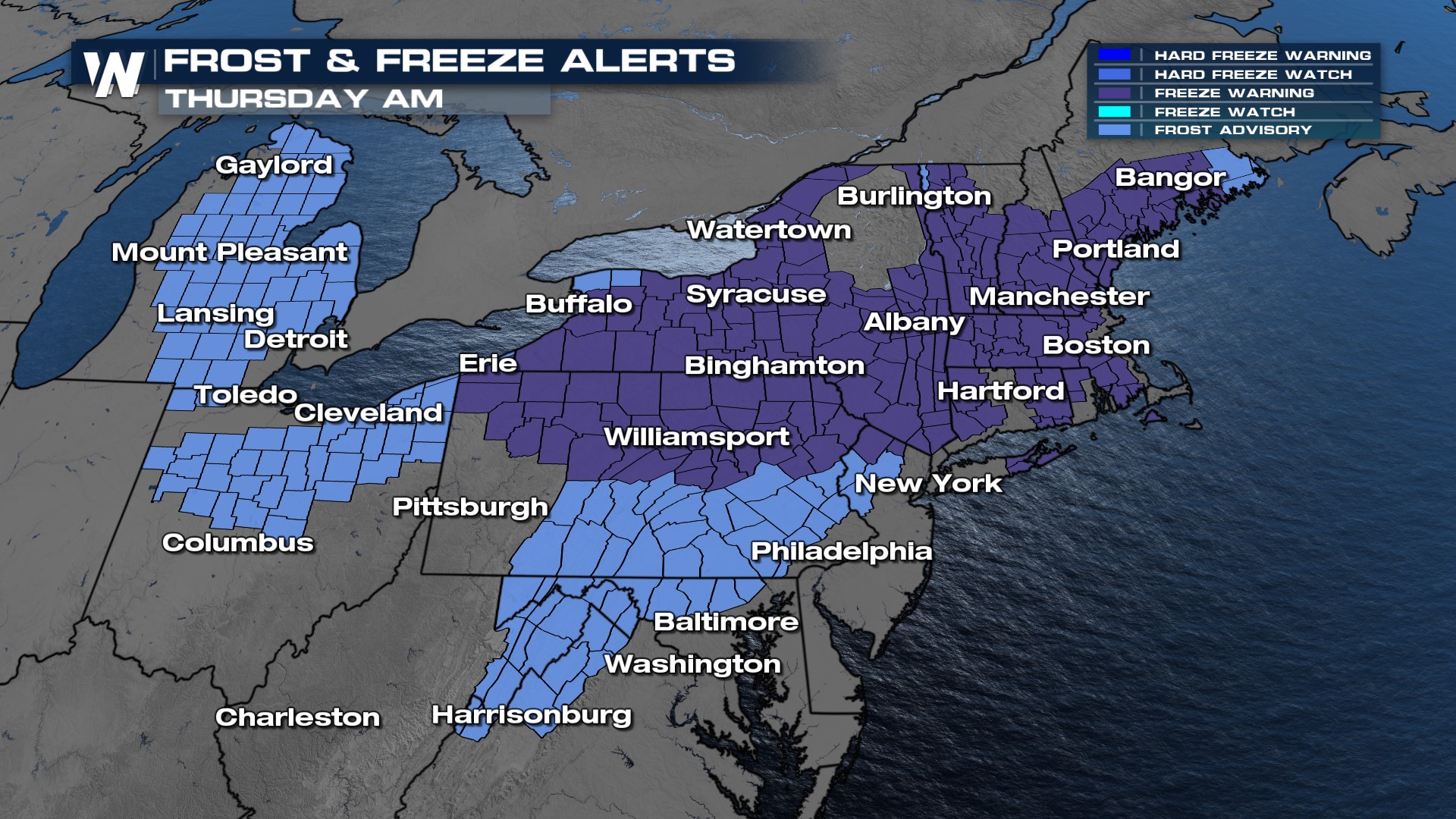 For more on the chilly and dry airmass in the Northeast, join WeatherNation for your eastern regional forecast, always :10 past the hour.