Parts of the Northeast will be dealing with freezing temperatures to start their Sunday.  Freeze alerts have been issued for parts of Maine, Vermont and New Hampshire.
24 Hour Minimum Temperatures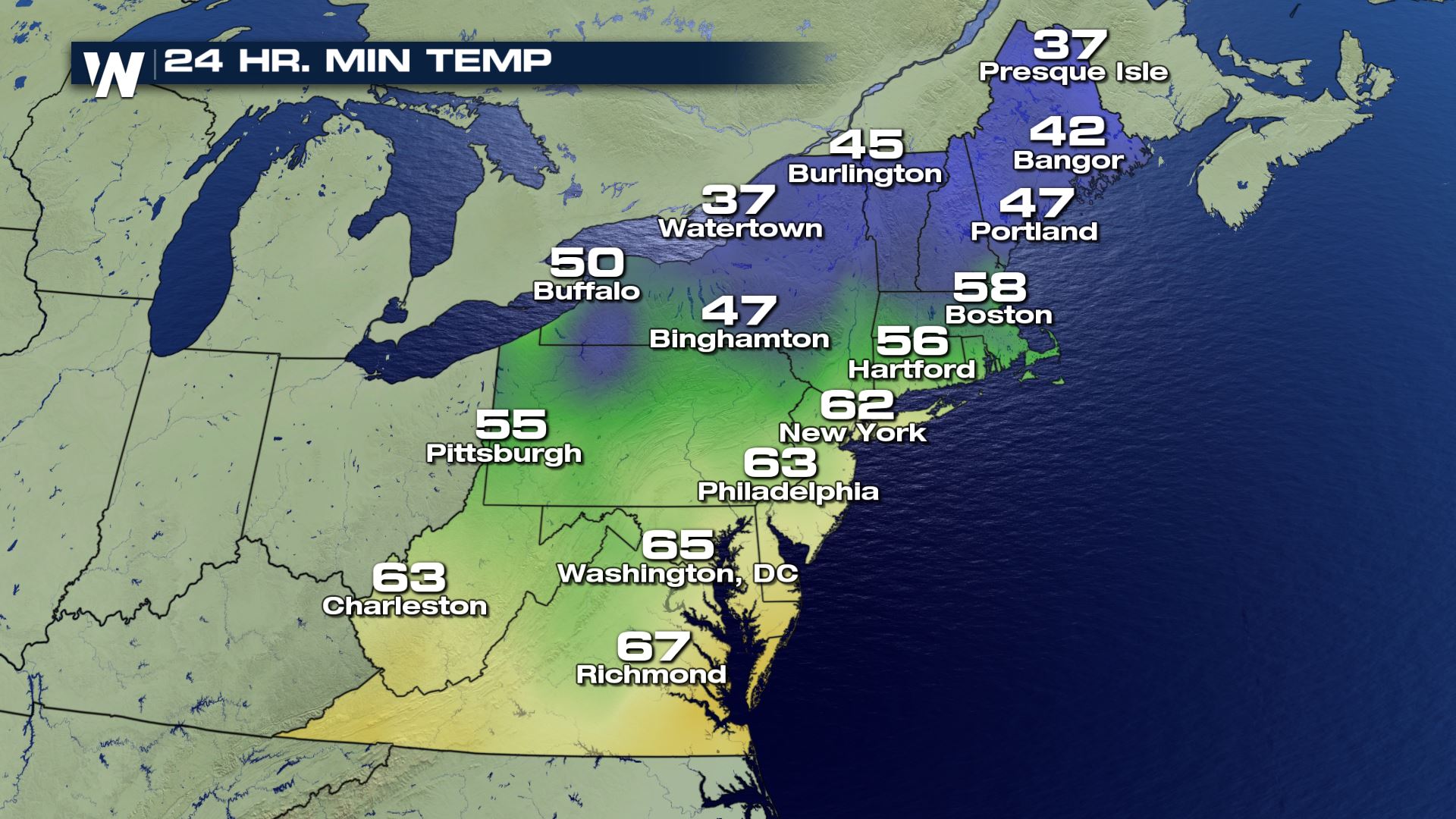 Alerts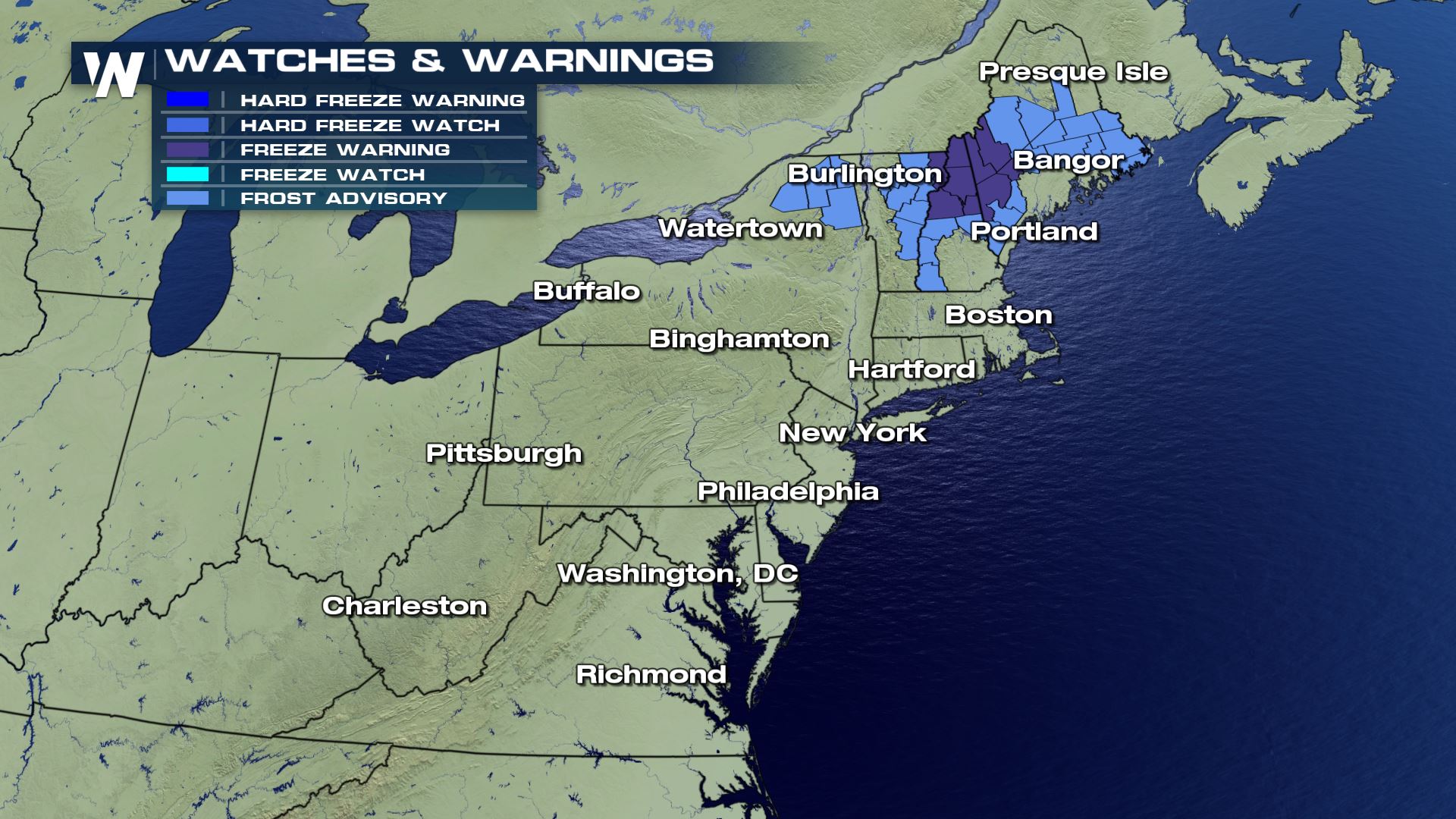 Freeze watches and warnings have been issued for these areas.  Temperature sensitive vegetation will need to be protected with temperatures this cold in the the forecast.  It looks like parts of Northern Maine could see more cold temperatures tonight and Monday morning.
Forecast
More cold temperatures are also in the forecast tonight and Tuesday morning.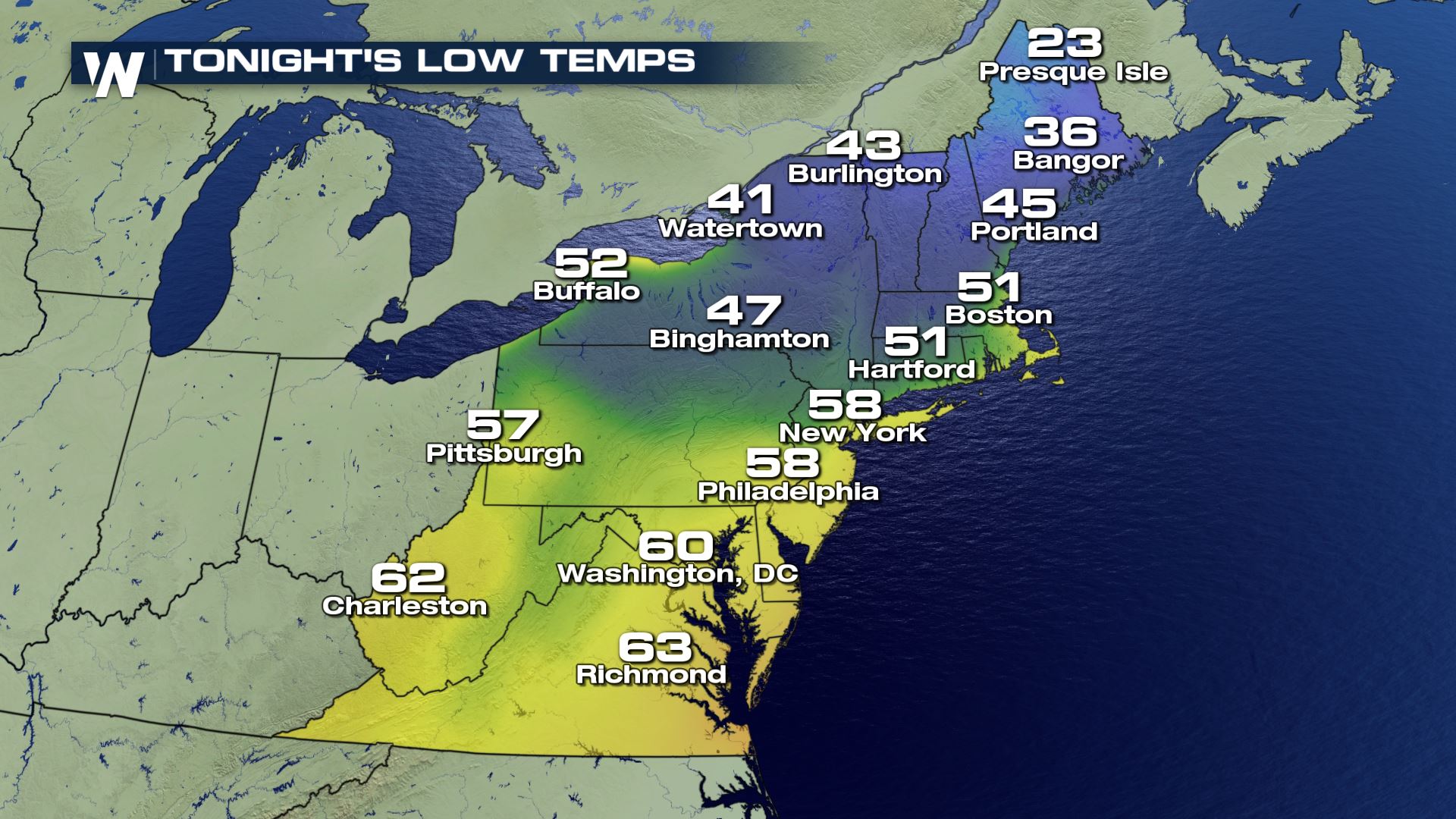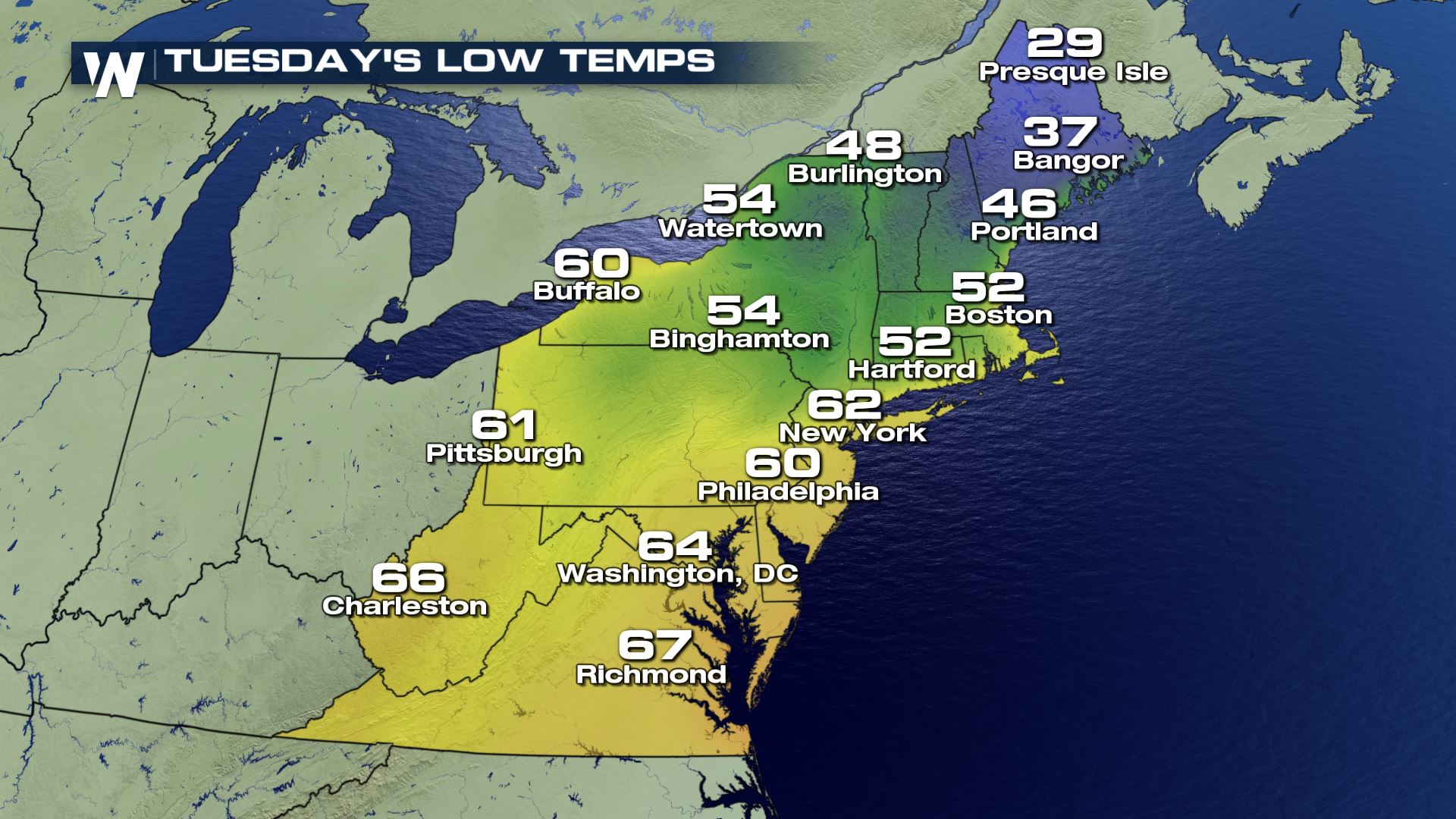 More updates on this cold forecast later today on WeatherNation.