Snowpack in Colorado's southern mountains got a much needed boost last week when a moisture packed storm system slammed the region and even brought blizzard conditions to portions of Colorado's Front Range. [embed]https://twitter.com/WeatherNation/status/1240850553246277640?ref_src=twsrc%5Etfw%7Ctwcamp%5Etweetembed%7Ctwterm%5E1240850553246277640&ref_url=https%3A%2F%2Fpublish.twitter.com%2F%3Fquery%3Dhttps%253A%252F%252Ftwitter.com%252FWeatherNation%252Fstatus%252F1240850553246277640%26widget%3DTweet[/embed] Snowpack is vital to the region and not just for recreation, but also for water supply, habitat, and tourism.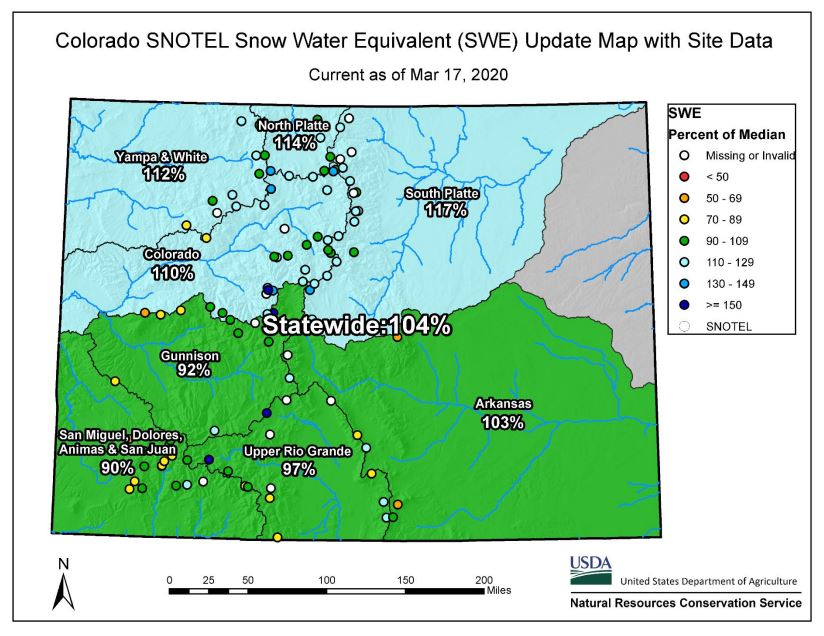 February was wetter than average in the North and Central mountains, but was a bit drier farther south. Combined with a dry and warmer start to the month of March, snowpack was lacking across the Southwestern mountains. Streamflow forecasts were lacking as a result in the state water conservation boards
latest report
, some lower than 70% of normal.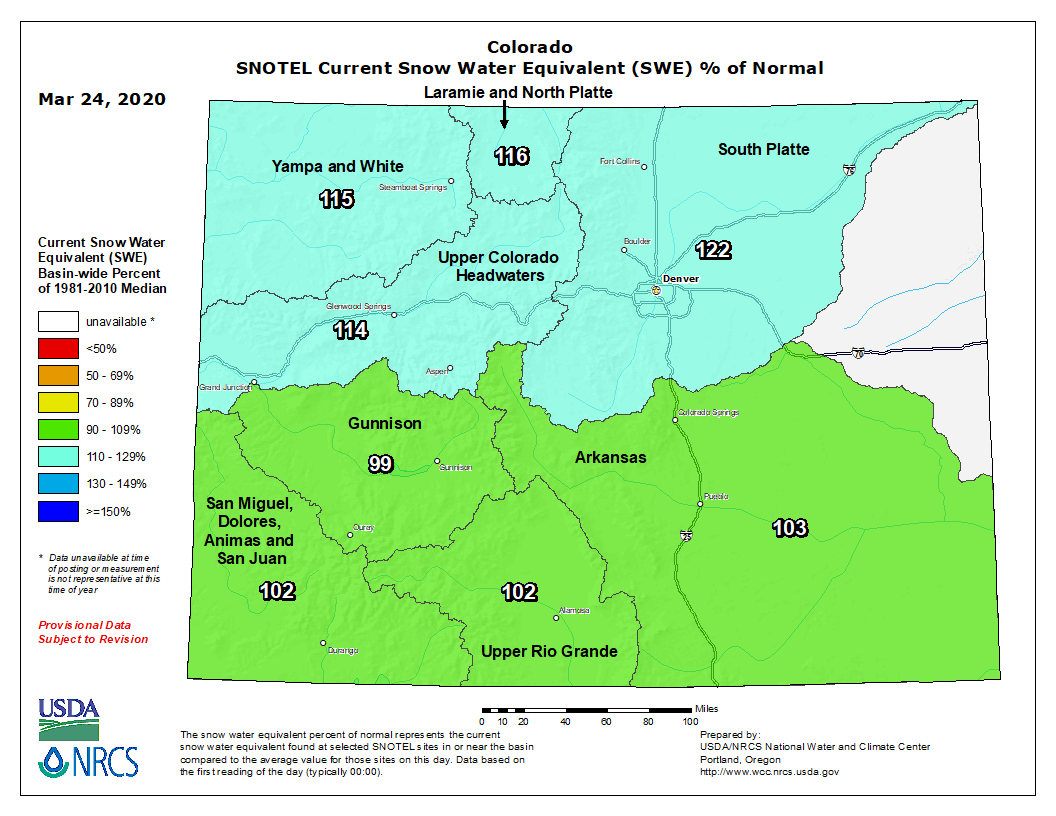 Thanks to last week's storm, the
latest map
released Tuesday by the U.S. Department of Agriculture shows the snow water equivalent across the state is now above average everywhere, except for the Gunnison River Valley which comes in a mere one percent shy.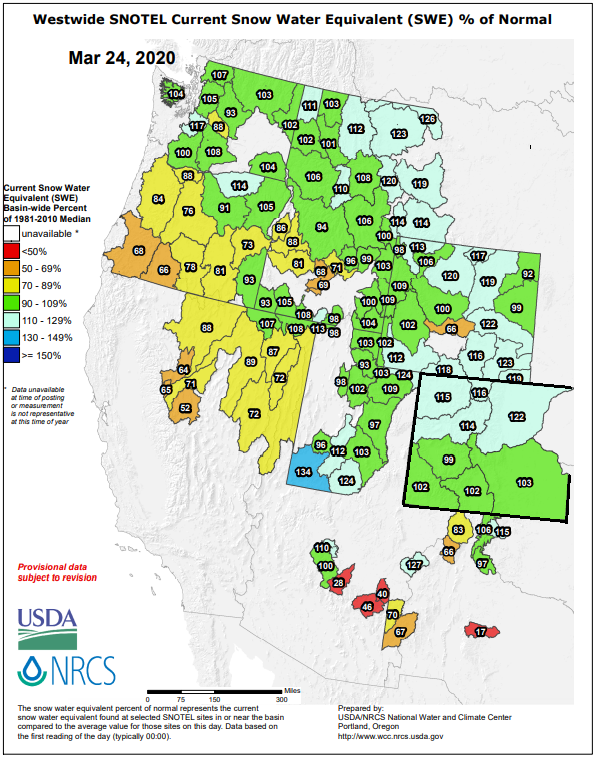 While Nevada, California, and Oregon remain a bit behind on snowpack, the rest of the West is looking to head into April in good shape. Unfortunately, the Climate Prediction Center's
latest outlook
doesn't favor the wet pattern across the Southwest to continue.