The Atlantic Hurricane Season is now underway, and this year we will be getting some added assistance in our forecasts from thousands of miles above us! https://twitter.com/i/status/1268188101391728640 Last June, a group of six small satellites
were put into orbit
to gather information on our atmosphere and weather. The Constellation Observing System for Meteorology, Ionosphere and Climate, or simply
COSMIC-2,
 gathers data which we as meteorologists can use to help aid in our forecasting. "The critical atmospheric data from COSMIC-2, along with information from polar-orbiting satellites NOAA and its international partners operate, will go a long way toward improving the accuracy of our forecasts and reduce the harmful impacts on lives, property, and economies," said Neil Jacobs, Ph.D, Assistant Secretary of Commerce for
Environmental Observation and Prediction
.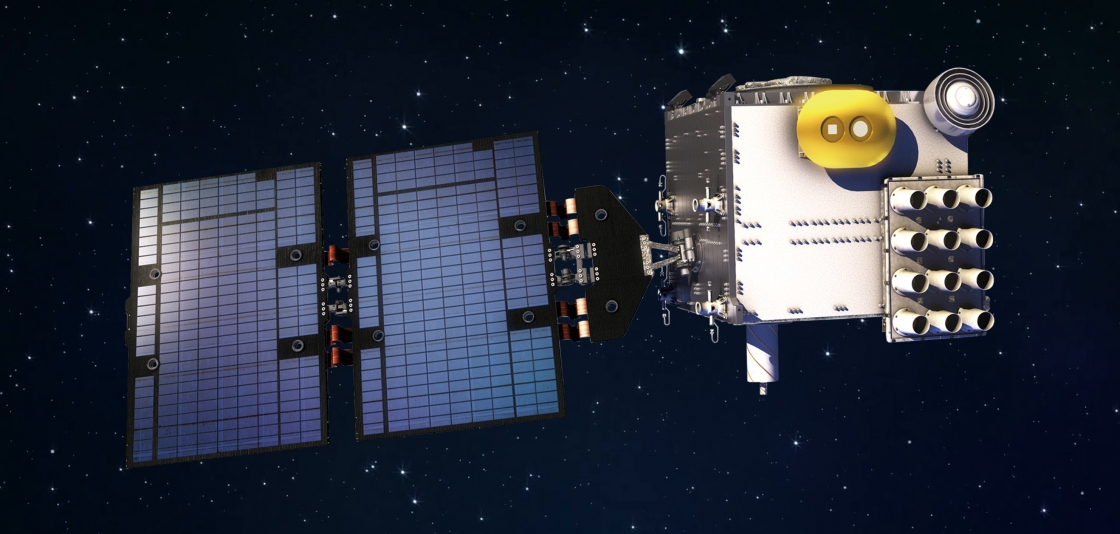 [
COSMIC-2 spacecraft image. From NOAA
] Hurricane forecast models will now use a large combination of the information coming in from different groups of satellites.  This includes data from
COSMIC-2
, the
Joint Polar Satellite System
, the
European Metop spacecraft
, NOAA's next-generation 
geostationary satellites
 (GOES-16 and GOES-17), and
Japan's Himawari-8
. "COSMIC-2, along with our advanced geostationary and polar-orbiting satellites, underscores NOAA's commitment to putting the best and smartest satellite technologies in orbit to protect lives and property through improved weather prediction," said Steve Volz, Ph.D., director,
NOAA's Satellite and Information Service
. According to NOAA, the COSMIC-2 satellites use a technique called radio occultation, which collects signals from Global Navigation Satellite Systems (including the U.S. Global Positioning System or GPS) that are "bent" as they travel through the Earth's atmosphere. The bent signal indicates the information about the distribution of temperature, pressure, and moisture content of the atmosphere, knowledge which will improve the accuracy of weather forecasts, including forecasts of hurricanes and other major storms. "New satellite observations feeding into our weather forecast models will enhance our predictive capabilities for tropical storms and hurricanes," said Louis W. Uccellini, Ph.D, director,
NOAA's National Weather Service
.  "High-resolution wind vector data along with moisture measurements will give us more and better information about the conditions that strengthen or weaken these storms." https://twitter.com/i/status/1267527575523524612 One of the biggest goals is always to help provide enough lead time for you to prepare ahead of the storm, both as it's developing and once it poses a threat to land.  By using this vast amount of satellite data, this will help assist in issuing warnings for tropical storms and hurricanes. "We don't want to have people leaving areas that they don't actually have to leave or have emergency managers and emergency supplies deployed to places other than where they're needed most," said Jim Yoe, Ph.D, chief administrative officer,
Joint Center for Satellite Data Assimilation
at NOAA.  "By having that longest lead time possible, both from our global model and the hurricane model, we hope to make that information as accurate and relevant as possible with the longest time possible to prepare."