The National Hurricane Center declared the most recent tropical cyclone in the eastern Pacific Saturday.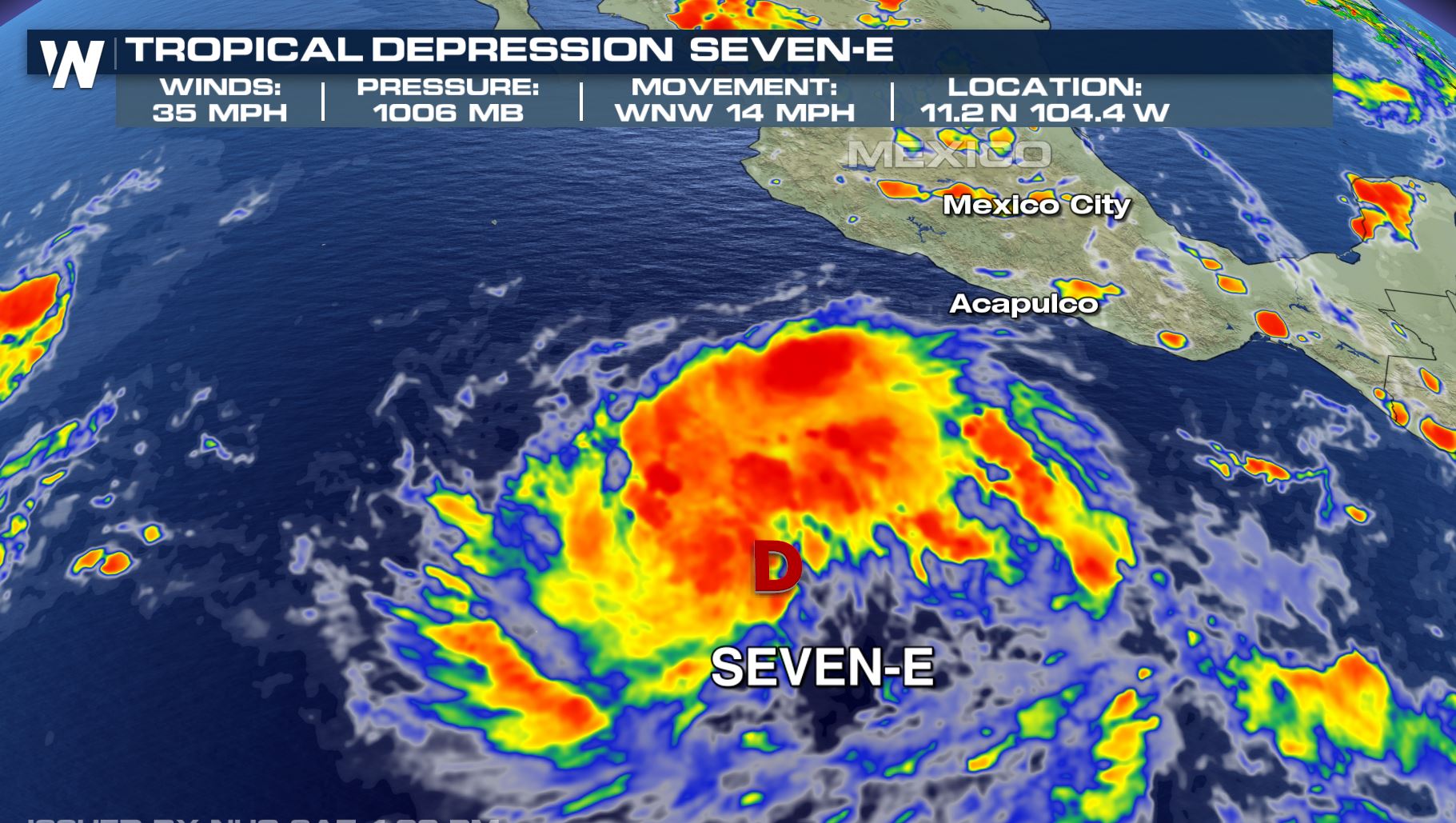 Storm statistics for Tropical Depression Seven-E in the eastern Pacific Ocean as of Saturday evening, June 30. As of Saturday evening, June 30 Tropical Depression Seven-E was located about 400 miles to the southwest of Acapulco, Mexico. The storm was moving west-northwest at a fairly steady pace. The storm is forecast to intensify into a hurricane, but stay away from mainland Mexico.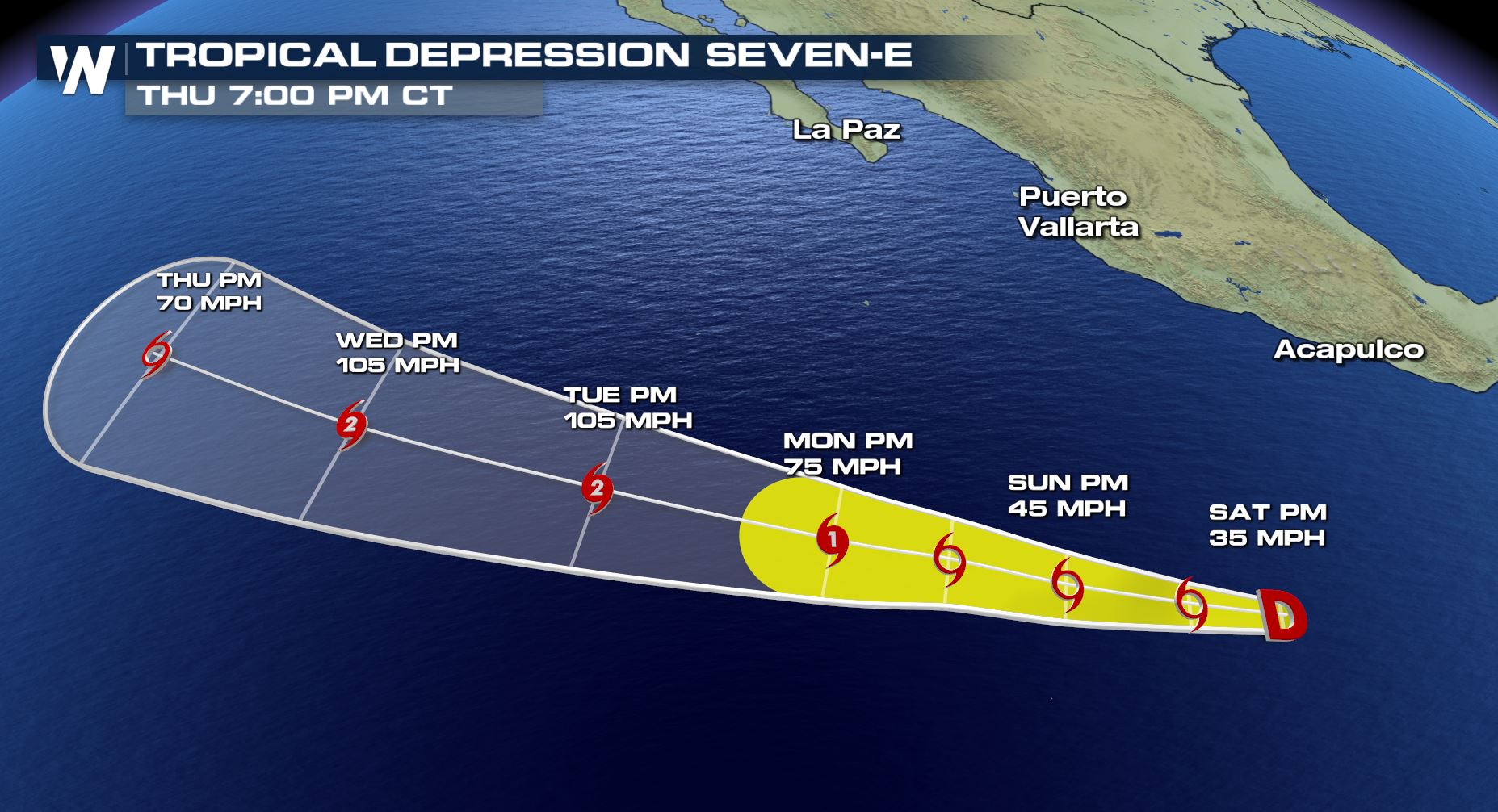 The forecast track for Tropical Storm Fabio, eventually Hurricane Fabio in the eastern Pacific through Thursday, July 5. It has been quite the month of June for the eastern Pacific basin. Five named storms have already formed, well ahead of the average dates of formation.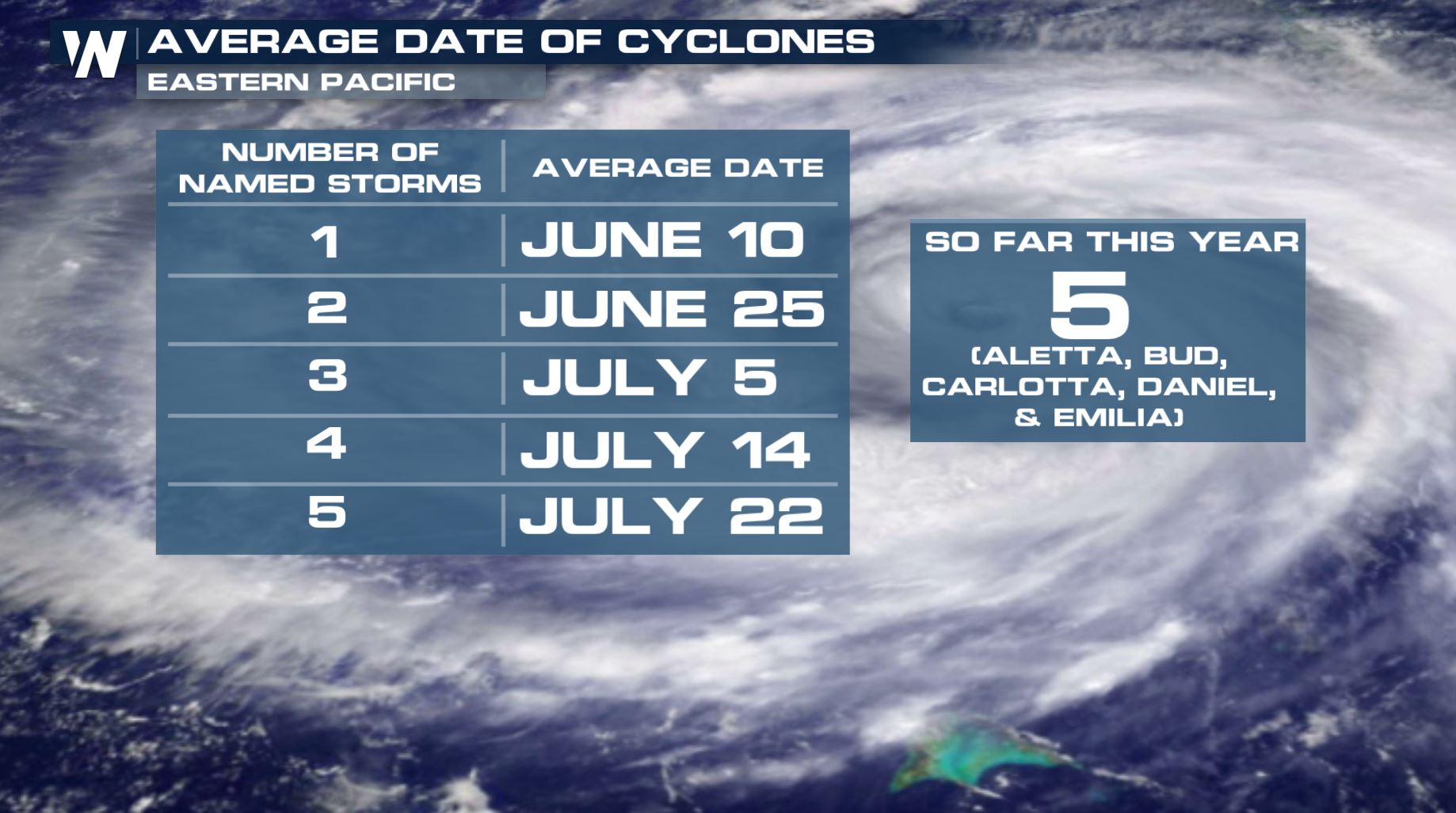 The previously-named storm was Tropical Storm Emilia which formed 24 days earlier than the average "E" storm.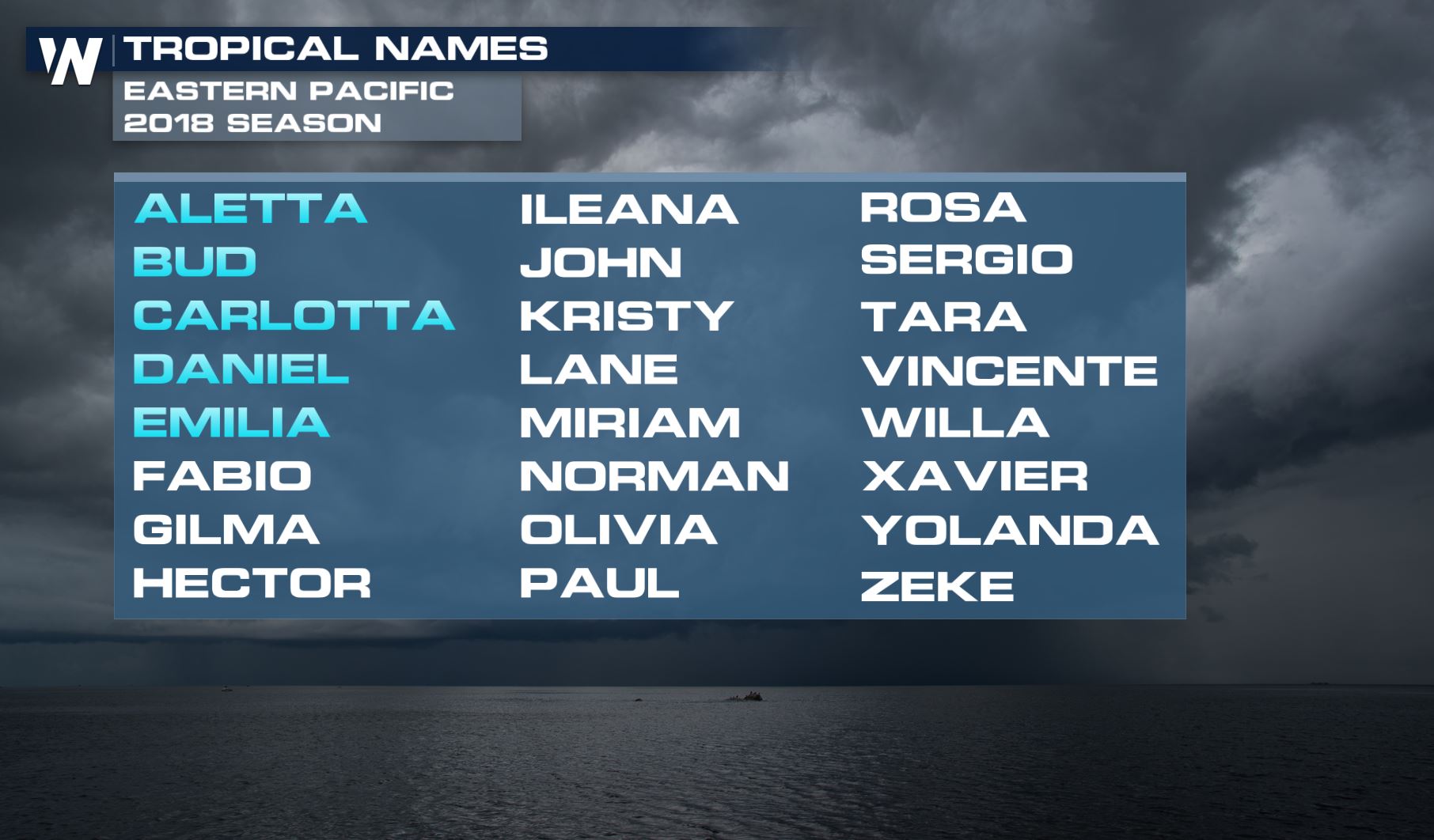 Since Fabio is up next, this storm will be about 30 days earlier than average. The typical "F" named storm forms around July 30, according to the National Hurricane Center. This 'average date' is found from data 1971-2009 in the eastern Pacific.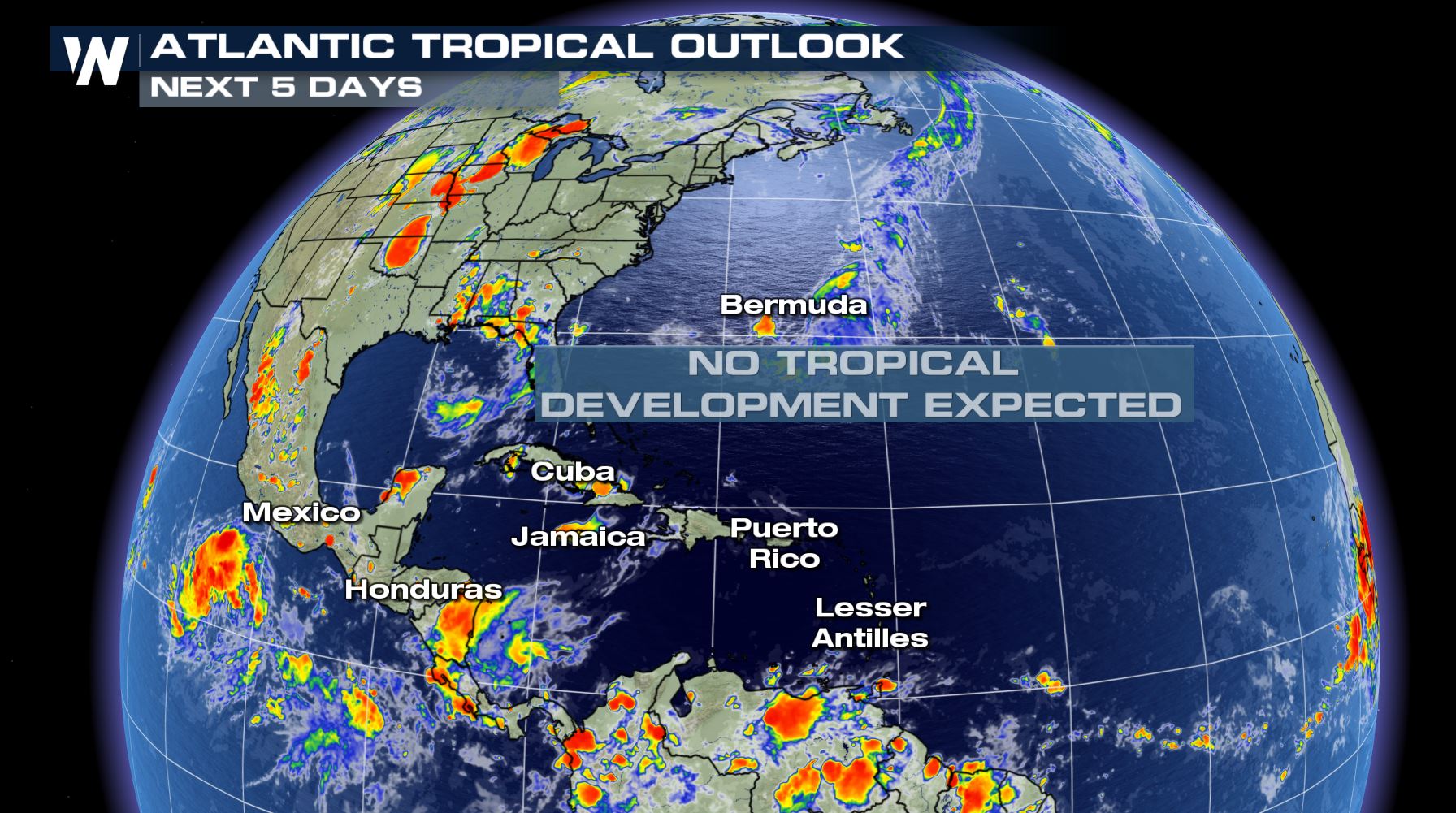 Meanwhile in the Atlantic Basin, things are quiet for now. No development is expected through Thursday, July 5. Part of that is due to an unusually-high amount of Saharan dust.
Our Meteorologist Matt Monroe wrote extensively about this and you can read it by clicking/tapping here.
For WeatherNation, Meteorologist Steve Glazier