Signs are coming together for a significant severe weather event to unfold over the next few days across the Plains. It's a multi-day event starting Sunday and continuing through Wednesday. Storms will fire up each day with the chance of tornadoes, large hail and damaging wind gusts.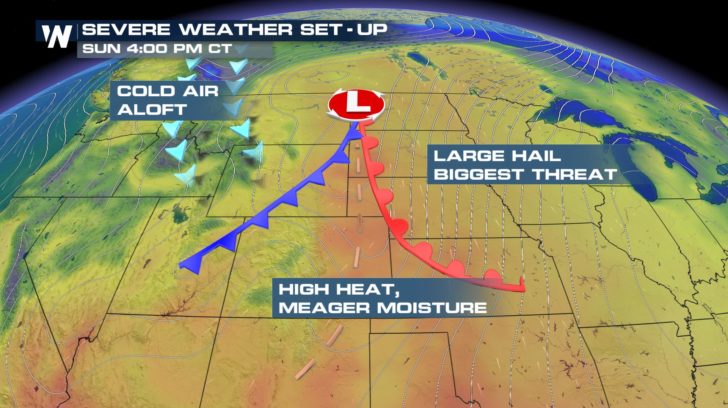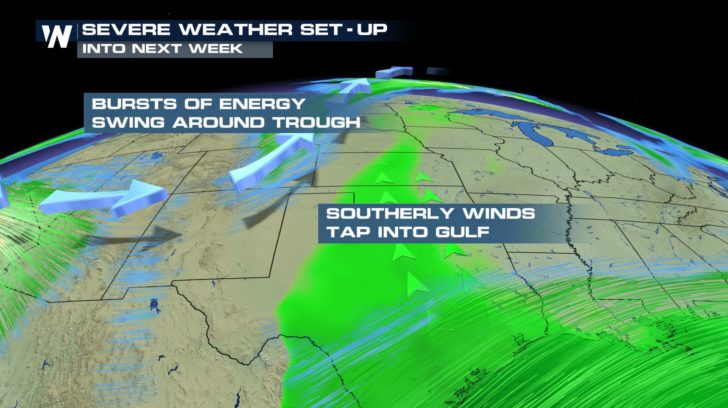 While severe weather is possible across a large area Sunday, storms will ramp up Monday through Wednesday.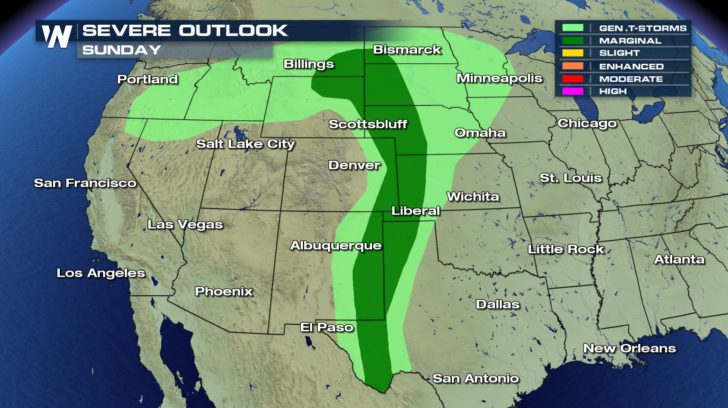 An upper level low passing over the Rockies will provide the energy to support thunderstorm development. Meanwhile, temperatures and surface dew points will be on the rise across the Plains leading to a very unstable air mass.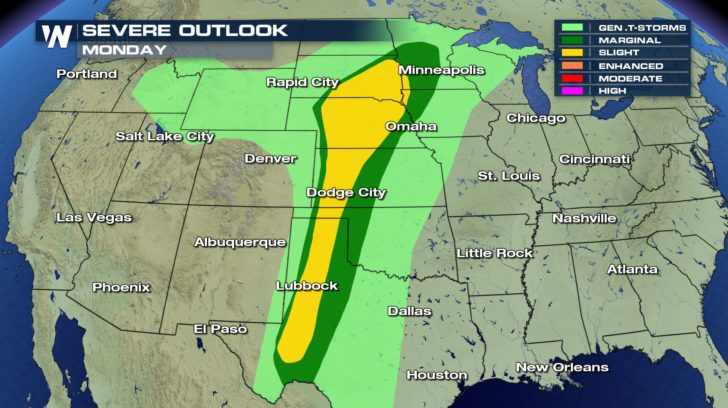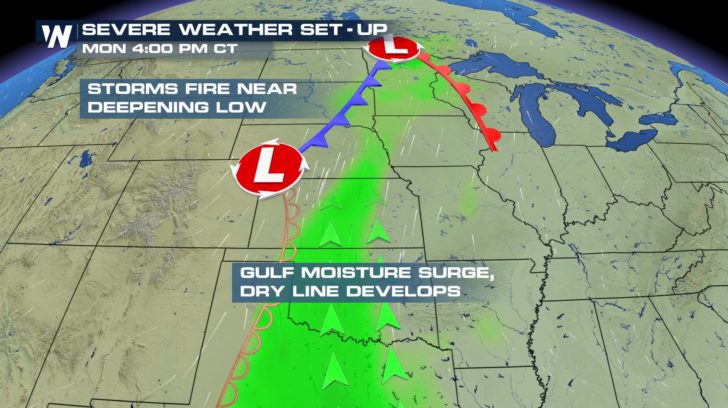 Storms will develop Monday afternoon across the western Plains. While numerous storms are expected to form, they are not likely to be widespread. With that said, storms will have the potential to produce tornadoes, large hail and damaging wind gusts.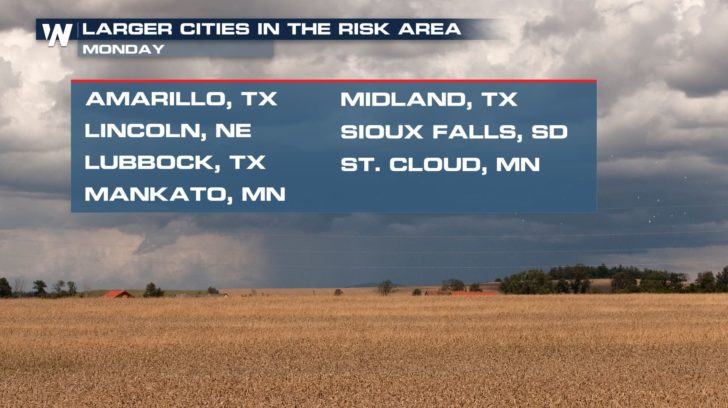 WeatherNation Meteorologists Meredith Garofalo and Steve Glazier break down the severe threat city-by-city. https://youtu.be/vJ1WCWQBh1M Having an action plan in place is crucial should severe weather strike your area.
WeatherNation Meteorologist Logan Poole
said he is concerned about these storms because many large population centers are in the risk zone for severe storms. Poole said not everyone will see severe weather but all it takes is one bad storm to hit a big city. Storms on Tuesday will be most numerous during the afternoon and evening time-frame with large hail, damaging winds and tornadoes. Cities from Des Moines to western Oklahoma should monitor the forecast closely.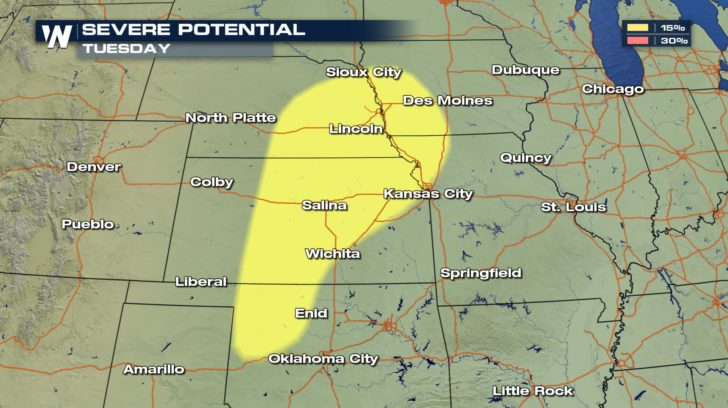 Surface temperatures will climb into the upper 70s and low 80s with dew points near 70 degrees Tuesday. This will help destabilize the atmosphere for numerous strong to severe thunderstorms.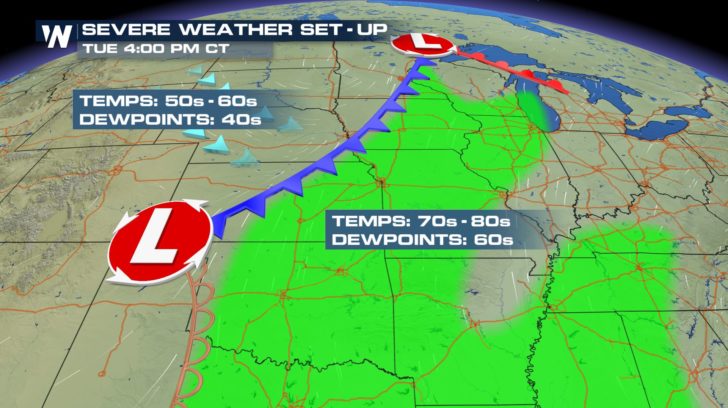 The severe threat ramps up on Wednesday as dew points climb into the mid 70s. A volatile atmosphere will develop over Oklahoma which may support widespread severe storms, perhaps a few strong tornadoes.
Oklahoma hasn't had a tornado yet this season
and typically peaks in severe weather in May and June.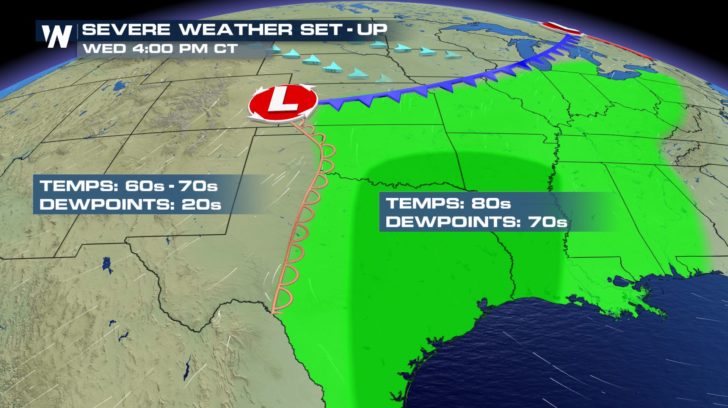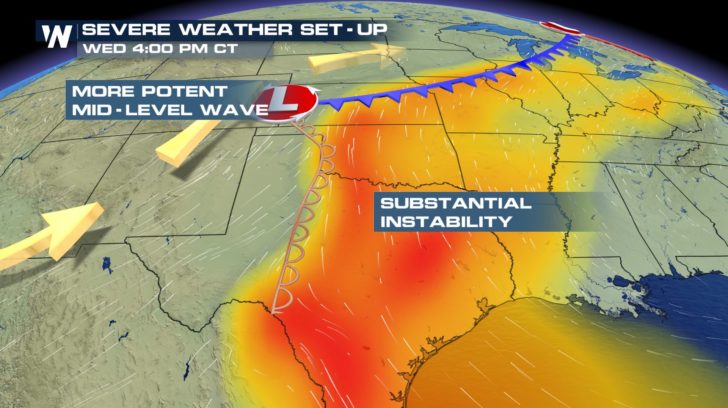 Residents are urged to take these early forecasts seriously and be ready to take action should severe weather strike.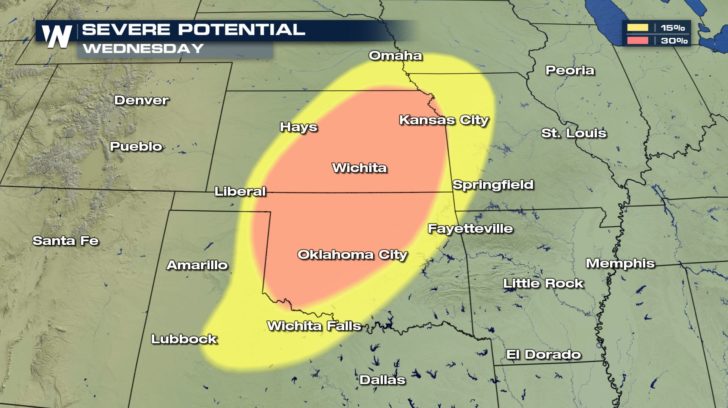 All it takes is one bad storm over a populated area to threaten property and lives. For WeatherNation: Meteorologist Nick Merianos