[
National Hurricane Center on the campus of Florida International University in Miami, FL
] [
NOAA
] As we move closer to the June 1st start of the Atlantic hurricane season, you might start seeing predictions for how busy the season might be. NOAA issues the U.S. government's official seasonal outlook in late May each year. This year, the preseason 2019 Atlantic hurricane outlook will be issued on May 23rd.
Delivering the government's preseason outlook close to June 1 ensures the most up-to-date data and computer model predictions to inform the analyses. By doing so, NOAA is able to factor in the latest observations and most current predictions of major climate phenomenon that tend to fuel or suppress hurricanes, such as the El Nino/La Nina cycle, the Atlantic Multi-Decadal Oscillation, Atlantic sea surface temperatures and the West African monsoon. It gives emergency managers and the public timely information to prepare for the hurricane season.
NOAA scientists update the May outlook in early August, so the public has the very latest predictions based on new data collected during June and July. This updated outlook helps people understand what the hurricane activity may be during the peak months of August, September and October when most Atlantic hurricanes form.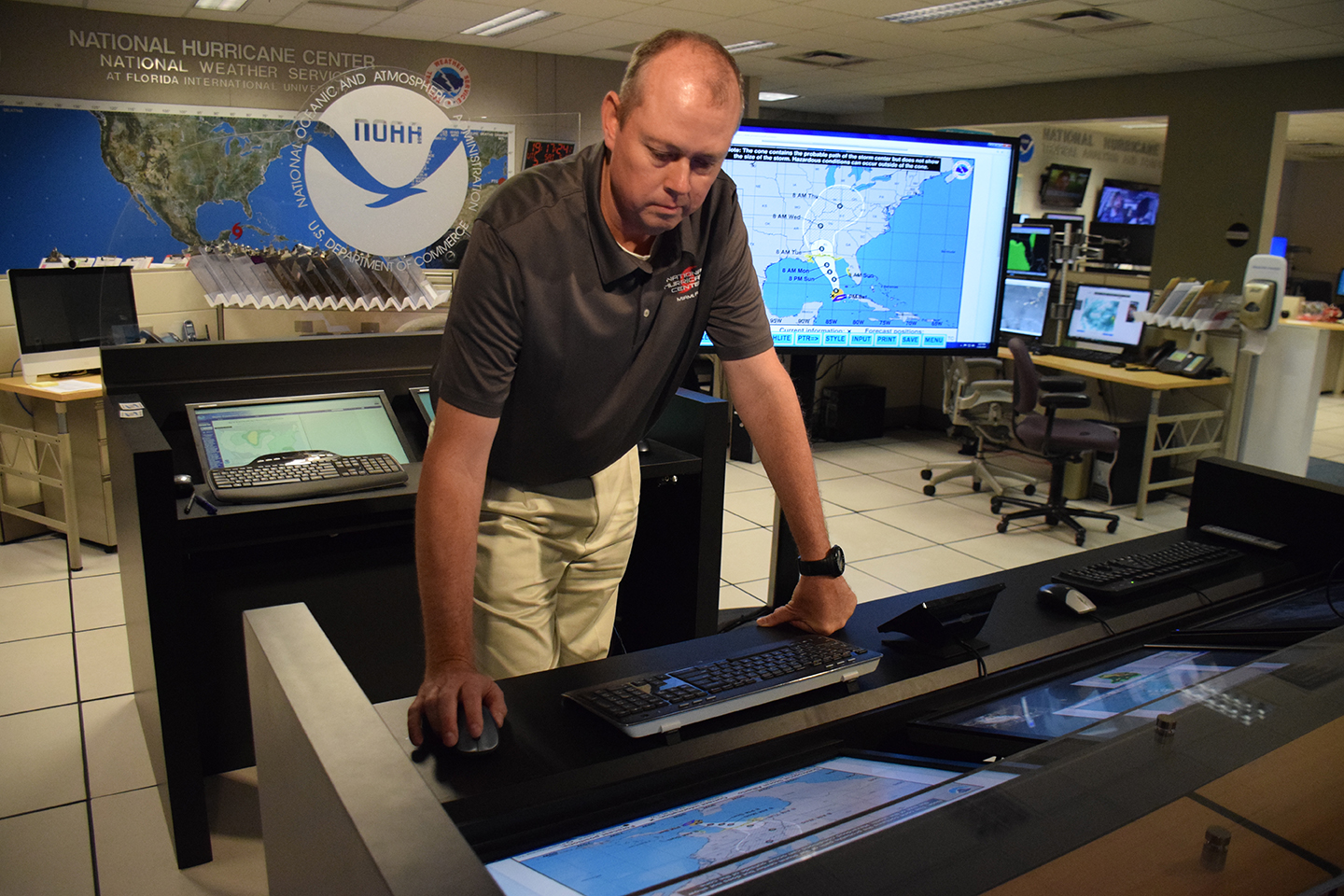 [NHC Director Ken Graham at the hurricane briefing desk]
Outlook accuracy Issuing the Atlantic hurricane season outlook just prior to the start of the season has also proven to be advantageous when it comes to hitting the mark. NOAA's outlooks are issued with a 70% confidence level that hurricane activity will fall within our predicted ranges, and they are accurate 70% of the time.
Improved computer modeling plays a vital role in the accuracy of our hurricane outlooks. NOAA's hurricane outlooks take advantage of the high-resolution Climate Forecast System dynamical model. This model, along with new and improved statistical prediction tools, ongoing research and new analysis techniques have significantly enhanced the accuracy of our hurricane outlooks.
Edited for WeatherNation by Meteorologist Mace Michaels