Dry and windy conditions are expected to persist across the West for at least the next several days, as several major fires continue to burn. Red flag warnings are in effect on Wednesday across seven states. According to the National Weather Service, "Red Flag Warning means warm temperatures, very low humidities, and stronger winds are expected to combine to produce an increased risk of fire danger."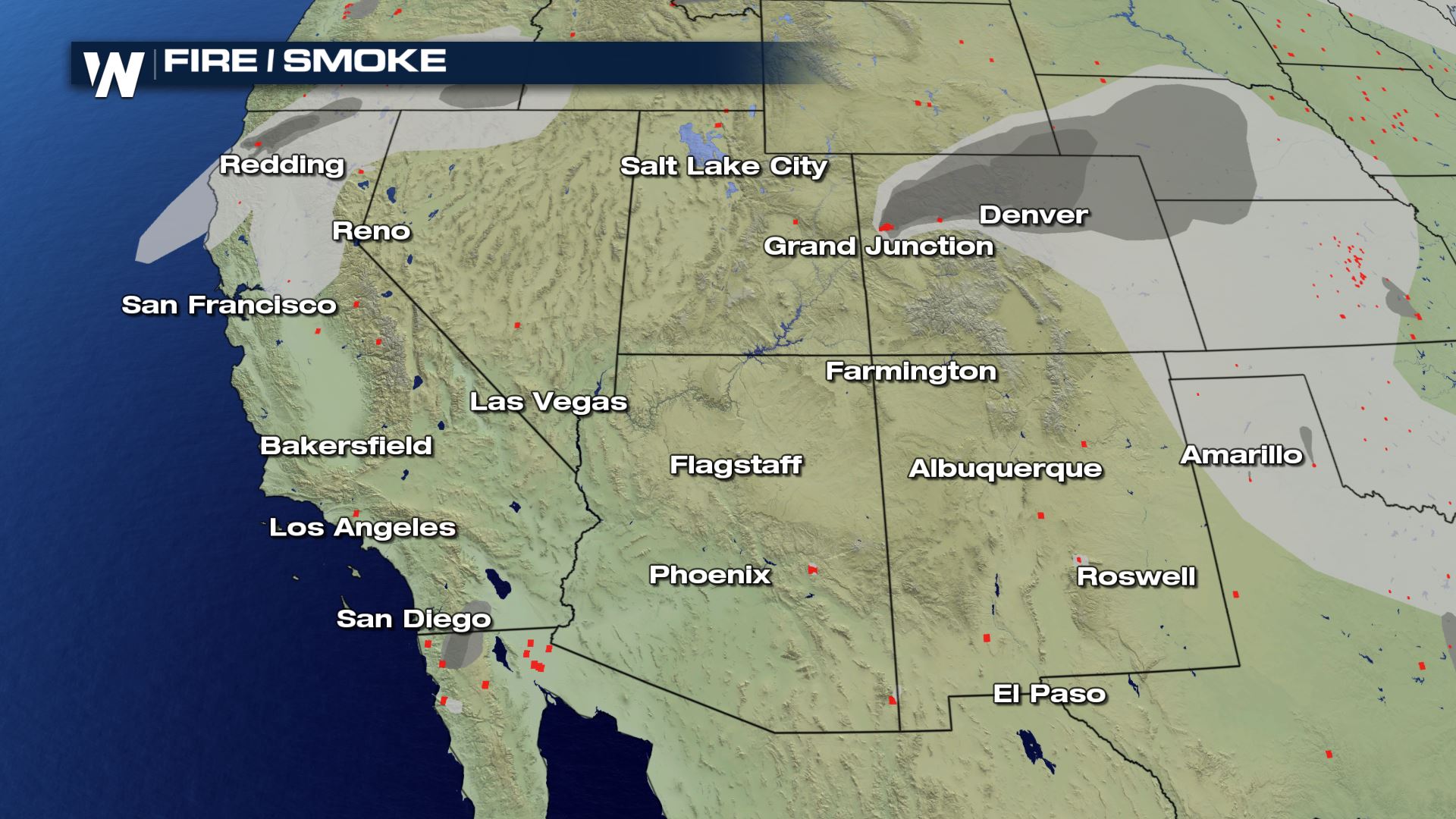 Two large fires in Colorado will continue to impact air quality in the region, including for major cities like Denver, and have led to the closure of I-70 from Glenwood Springs to Gypsum, forcing motorists traveling through the Centennial State to make an hours long detour. [embed]https://twitter.com/ColoradoDOT/status/1293350337789734915[/embed] There is good news, however, is all evacuations for the Apple Fire in Southern California have been lifted. Containment on the 30,000+ acre blaze has reached over 50%, and the fire's progress is expected to continue to slow.
Critical Risk
While most areas under the Red Flag Warnings on Wednesday will see elevated fire conditions, the
Storm Prediction Center
(SPC) is highlighting two areas through Thursday that are expected to see critical fire conditions. A "critical" risk is issued when the following conditions are expected to be met: 1) Fuels are dry in the region 2) Sustained winds reach 20 mph or greater 3) Relative humidity drops below the
regional threshold
4) Temperatures are above 60° F (during warmer months) 5) The above conditions last for 3 hours or more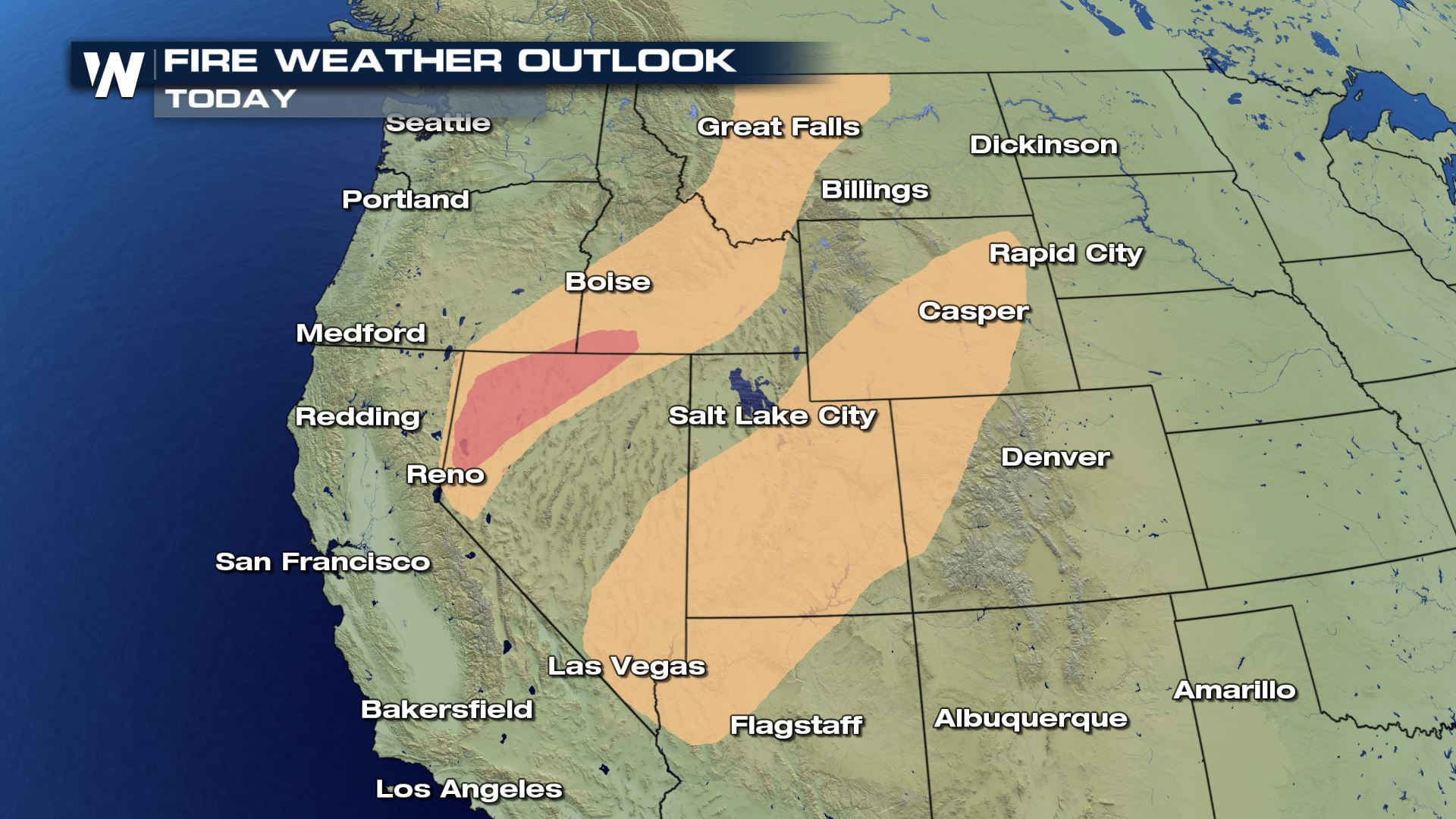 The critical risk area on Wednesday covers northwest Nevada into Southwest Idaho. But portions of this region and Southern Wyoming will also be at risk for dry thunderstorms. Dry thunderstorms occur when conditions near the surface are too dry for precipitation to reach the ground, but lightning is still expected. This presents an increased risk for new wildfires.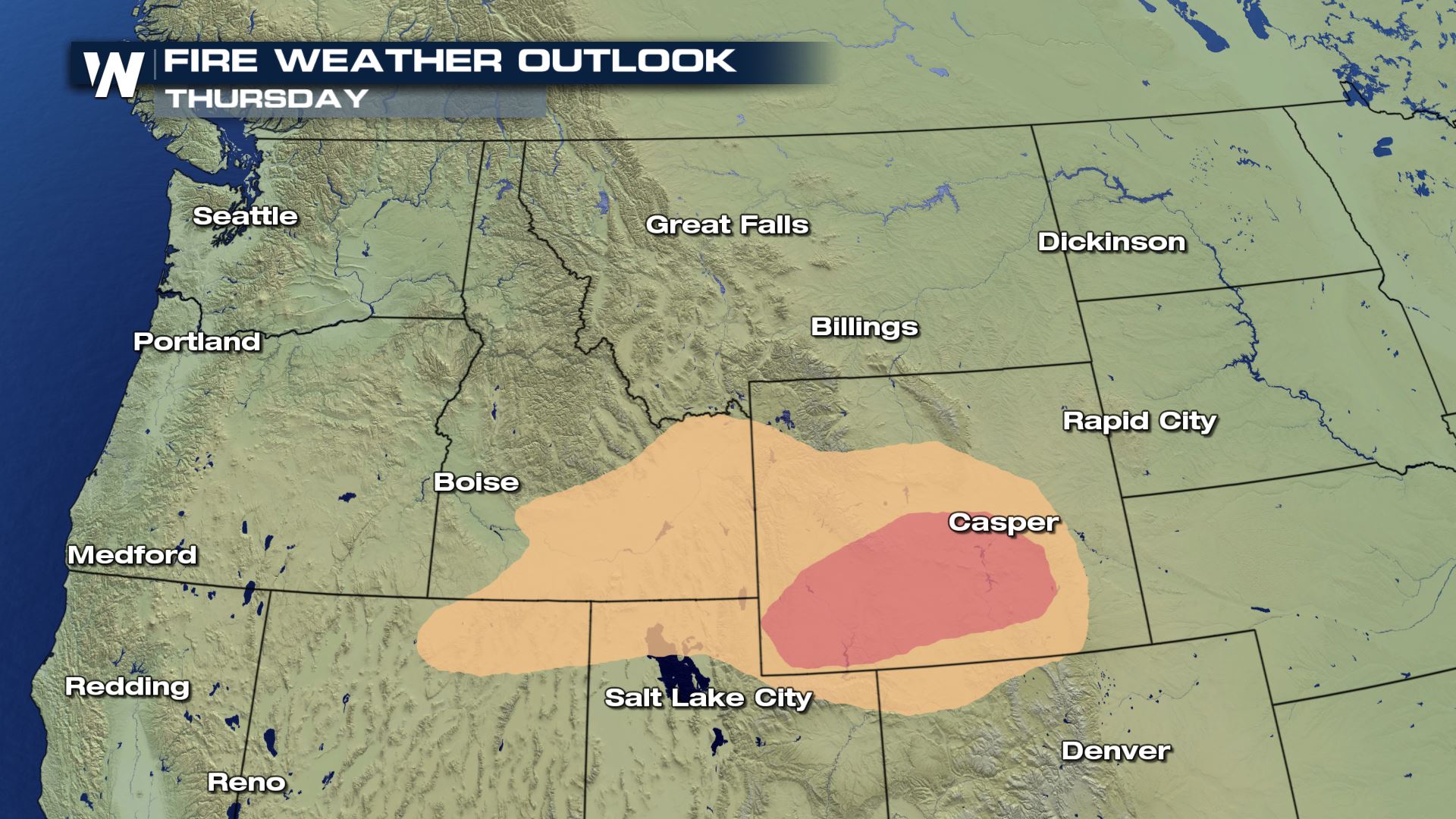 On Thursday, the critical fire danger shifts farther east, as a trough over the west begins to pivot northeast into the Northern High Plains. An elevated risk will remain from Northeast Nevada through Eastern Wyoming, while critical fire conditions are expected across Southern Wyoming, including portions of I-80. Winds are expected to weaken across the West this weekend as an upper-level ridge of high pressure builds near the Four Corners. This will lead to extreme heat building across much of the Southwest, increasing the risk for heat related illness for firefighters working in the region.