A strong cold front will bring increasing storm chances to the Carolinas and Georgia today and tonight.  Damaging winds will be the main weather threat, but heavy rain could lead to flash flooding as well.  Here is the very latest forecast.
Severe Outlook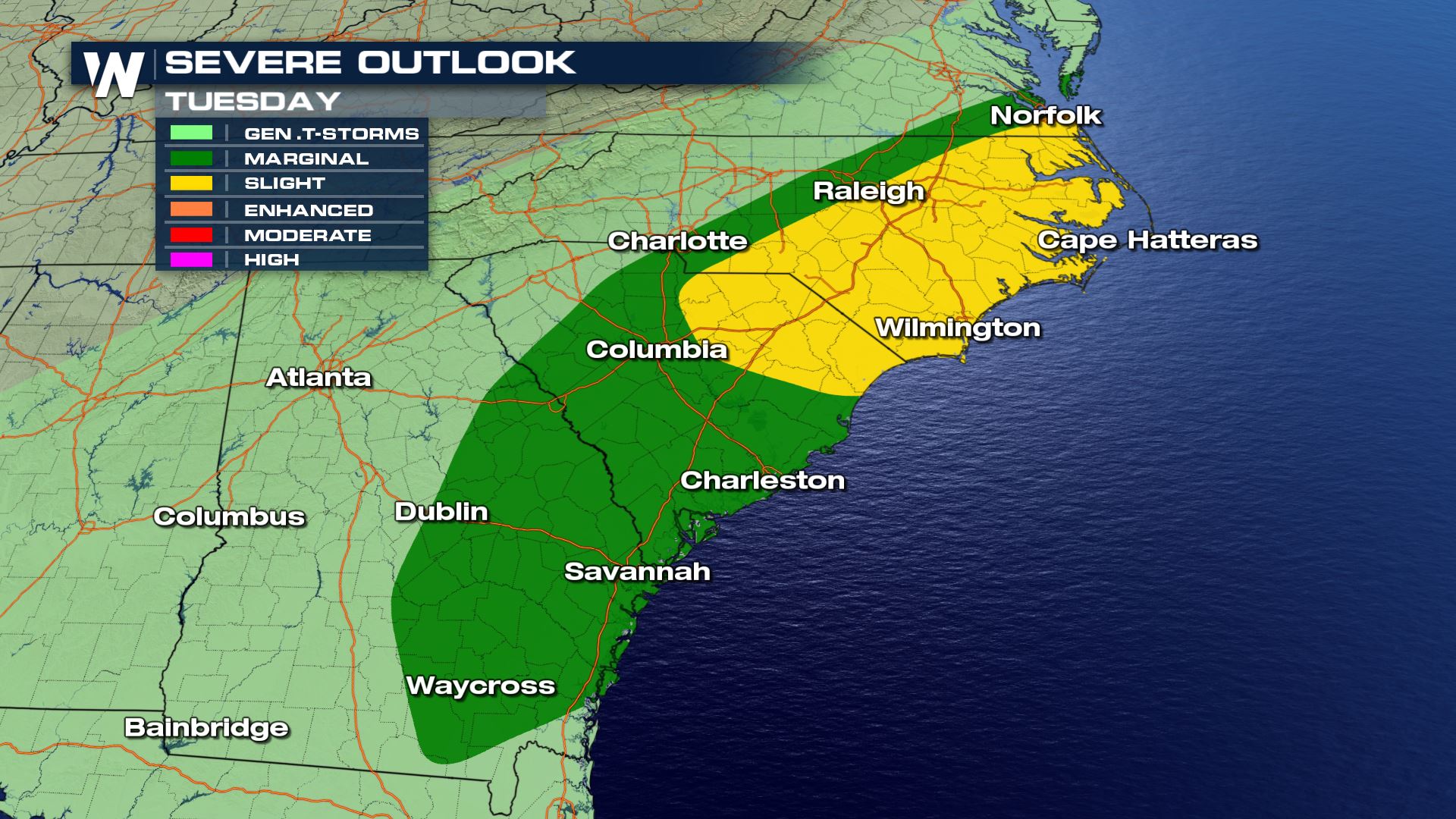 Severe Risk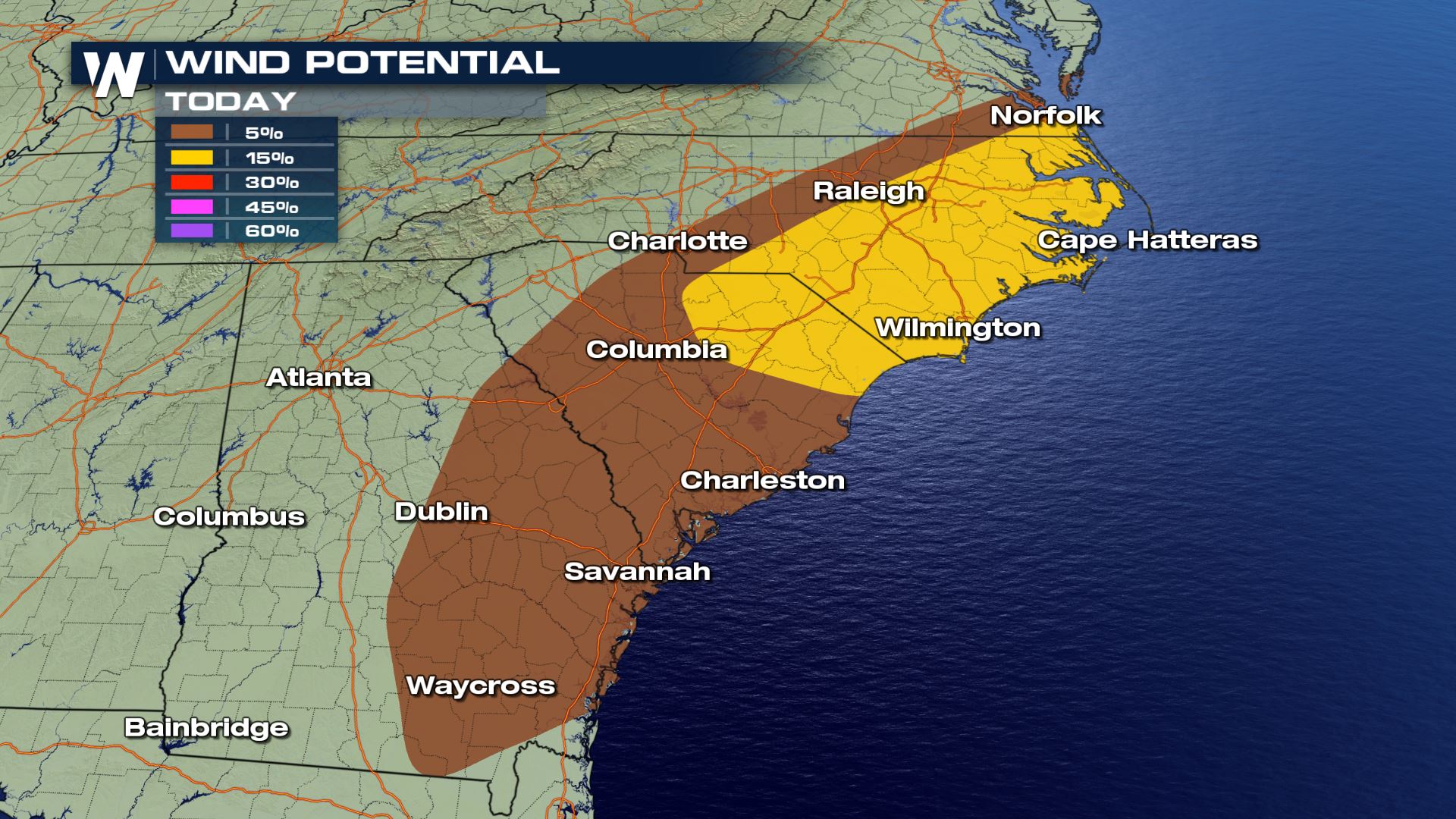 Here is a look at the damaging winds risk. Areas like Cape Hatteras and Wilmington, North Carolina could experience wind gust over 70 mph within today's storms. You will want to secure any loose outdoor items or bring indoors anything that could blow away.
Forecast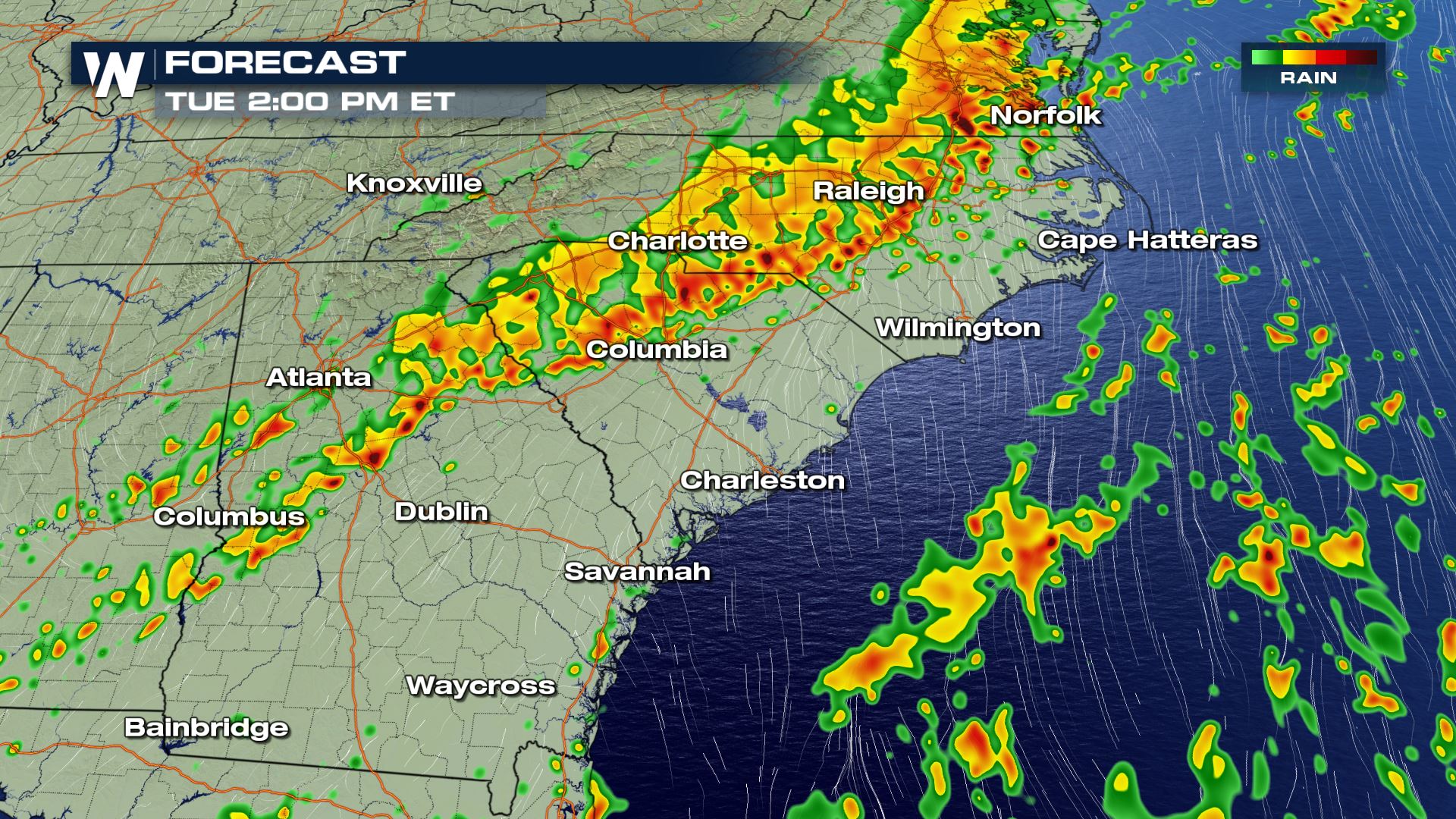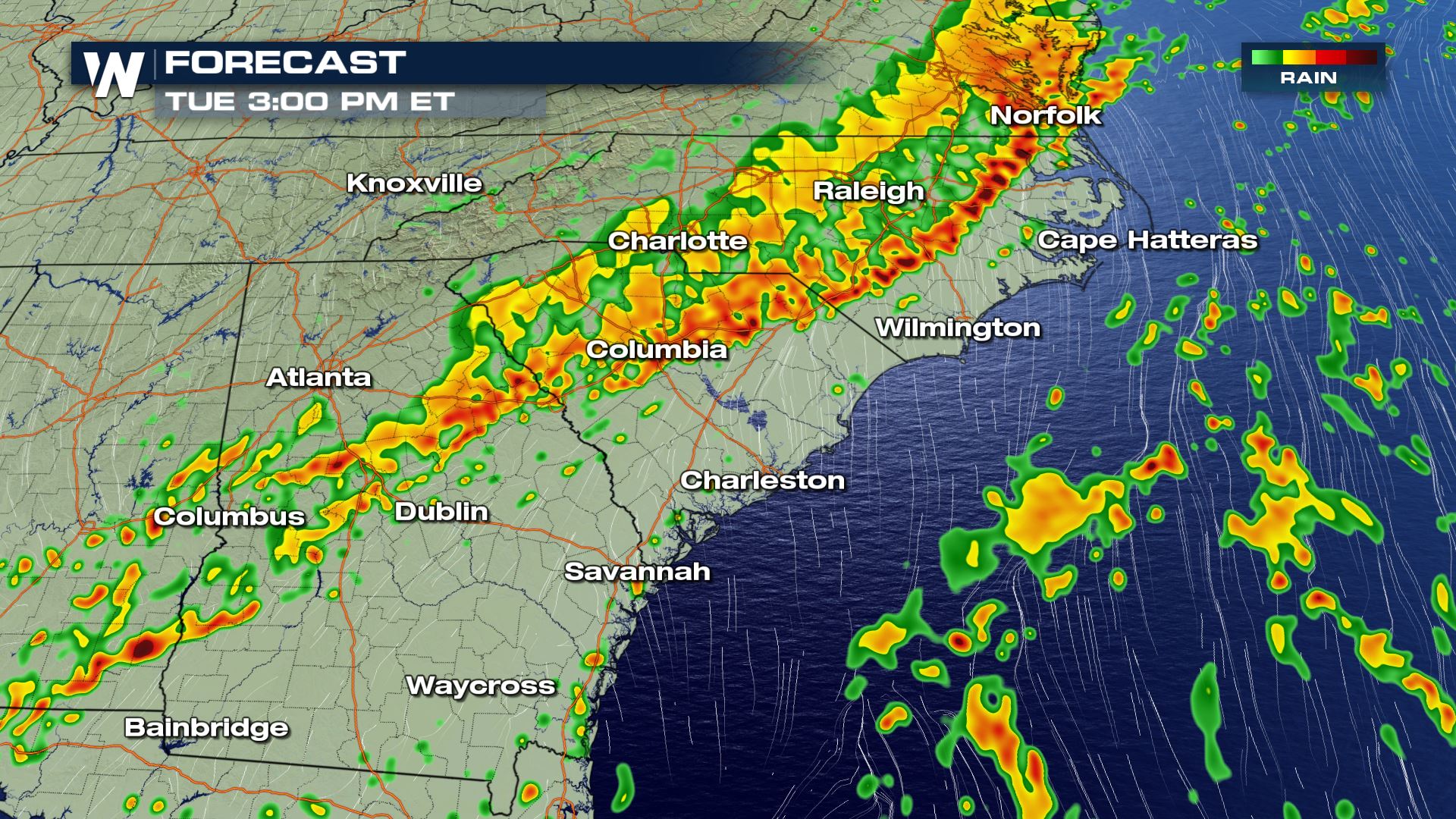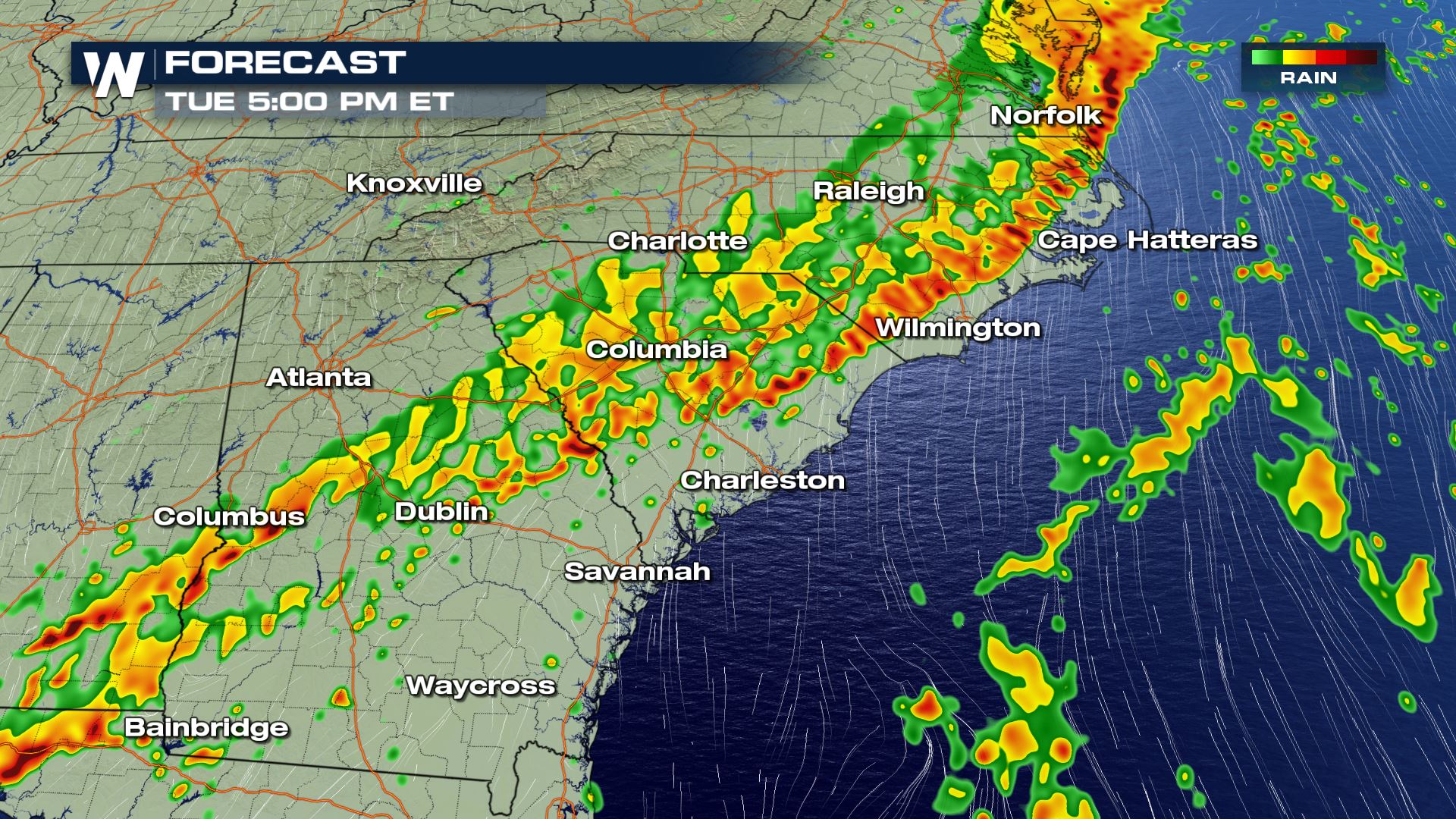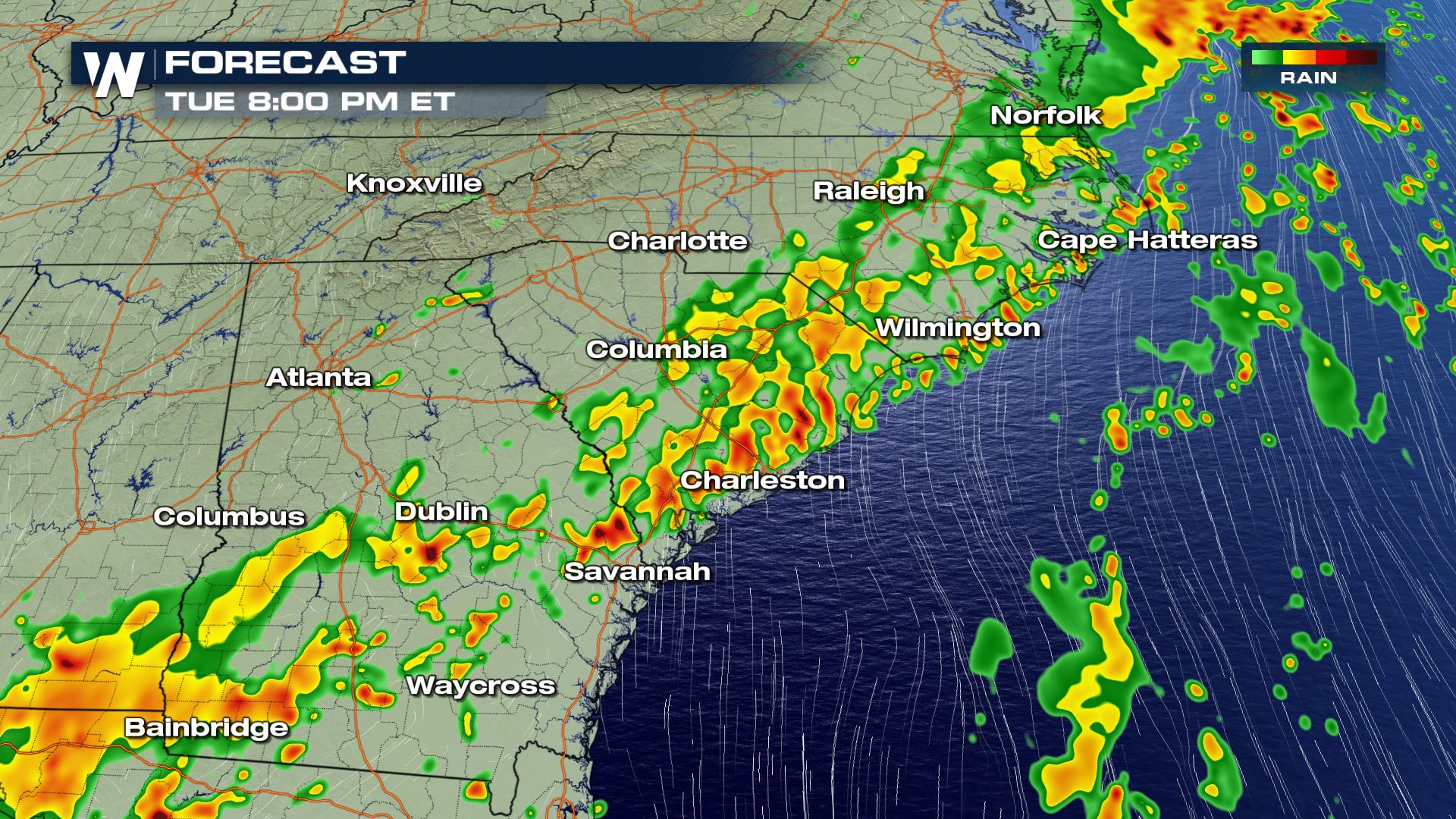 The slow moving cold front will bring storms chances all day, but the severe risk will likely be the highest during the peak heating hours of the afternoon.  Keep checking back with WeatherNation for more severe weather updates.