Severe winds in excess of 60 miles per hour roared across upstate New York and New England on Wednesday resulting in more than 100 reports of strong winds (and/or damage) and roughly 400,000 customers without power.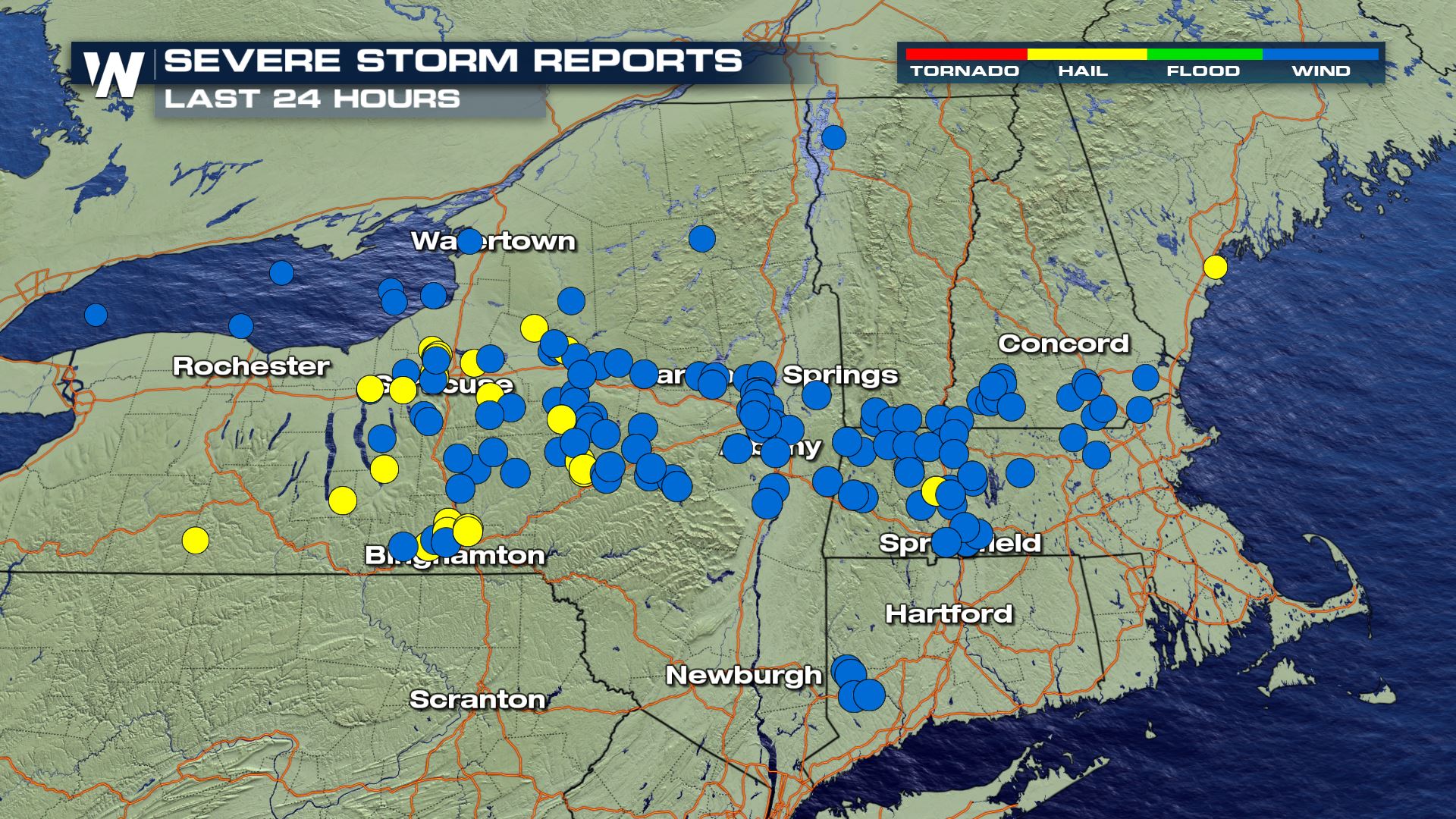 Many of the wind reports Wednesday noted significant tree damage and power lines downed. The blue dots, above, indicate all of the wind damage reports across the region on Wednesday. The yellow dots correspond to where hail was reported. https://twitter.com/WeatherNation/status/1313962305823137793 A couple of the severe thunderstorm warnings issued by the local National Weather Service offices noted that tornadoes were also possible within the complex of storms. In this scenario, meteorologists will follow up with significant damage by looking at the radar images at the time and perhaps, surveying the scenes to investigate if a tornado touched down.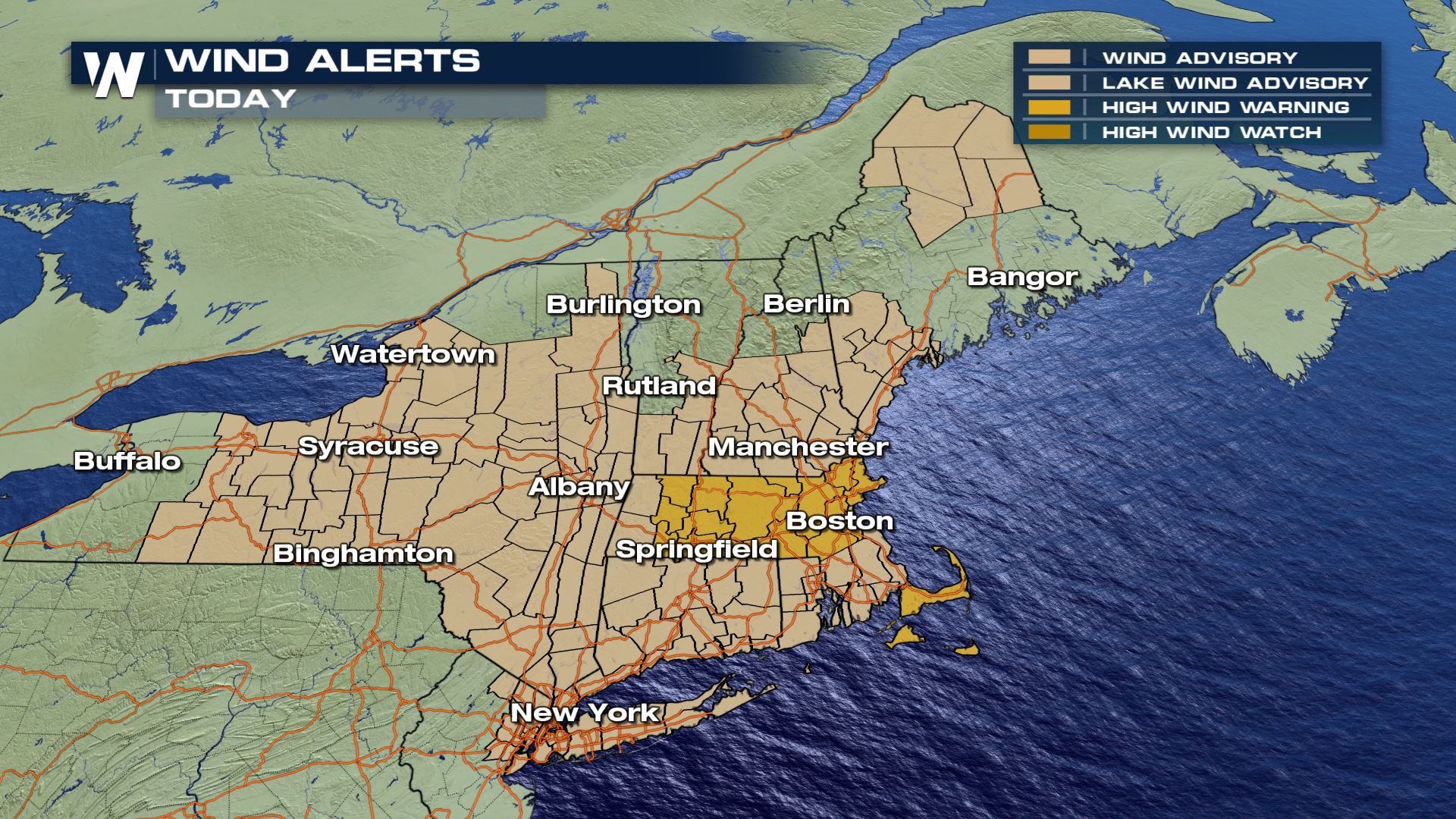 It will continue to be a breezy night Wednesday into Thursday as a strong area of low pressure moves through southeast Canada. Wind alerts are in effect through midnight, even perhaps the wee hours of Thursday morning for parts of the Northeast. Winds will still be breezy at 15-30 miles per hour with gusts up to 45 mph.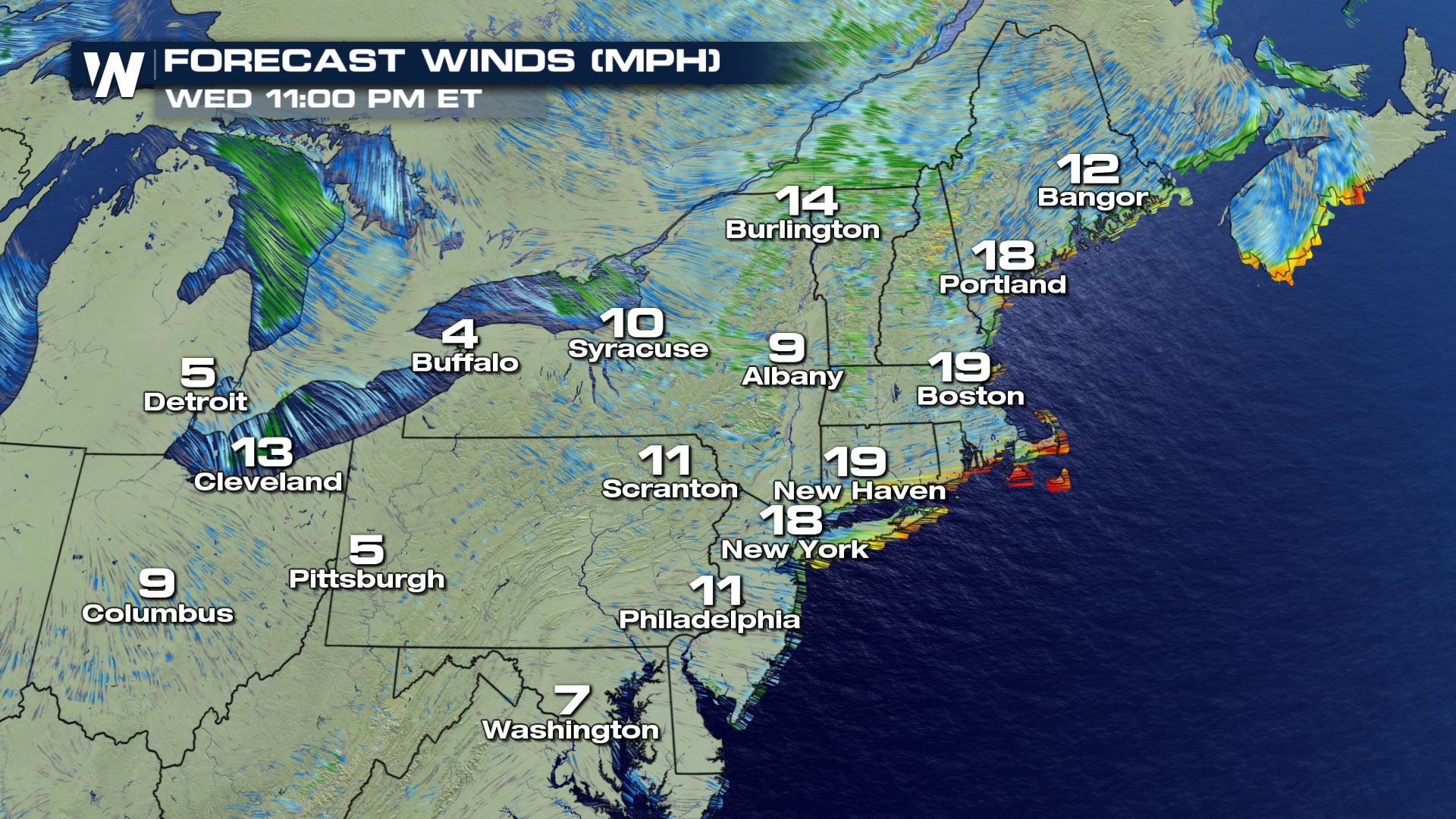 The winds will be strongest along the New England coast line Wednesday night, especially Cape Cod, Nantucket, and Martha's Vineyard. We will update this story with new information as it becomes available.