A combination of well above average temperatures and humidity in the South is causing dangerous heat conditions to extend through Monday. High temperatures in the upper 90s and even low 100s plus dew point temperatures in the middle 70s are combining to cause the dangerous heat. Highs in Texas and Louisiana will be anywhere from 5-10° above average for this time of year.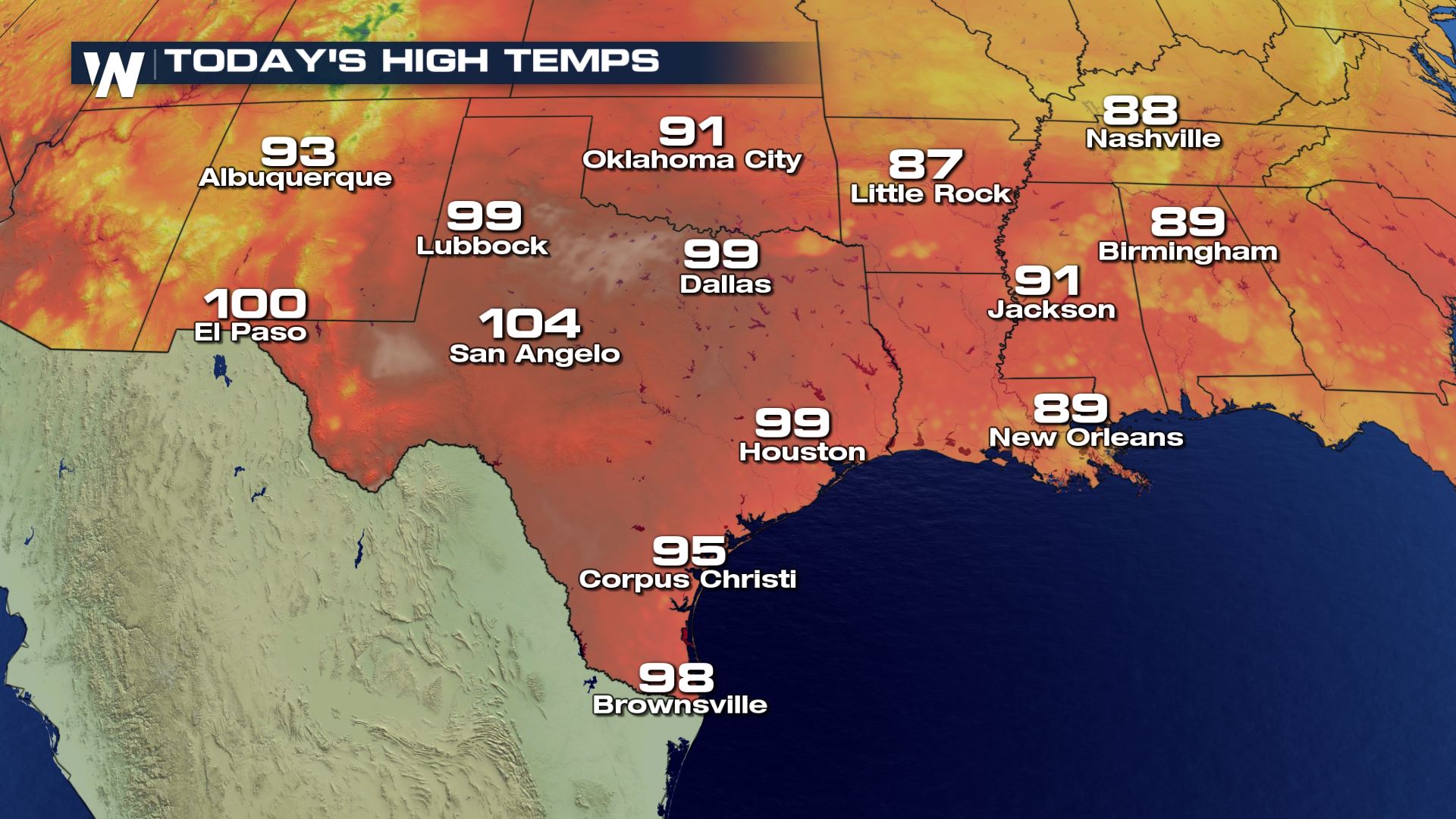 Heat Advisories are in place for parts of Texas and Louisiana. Heat indices could reach as high as 110°+ in these areas.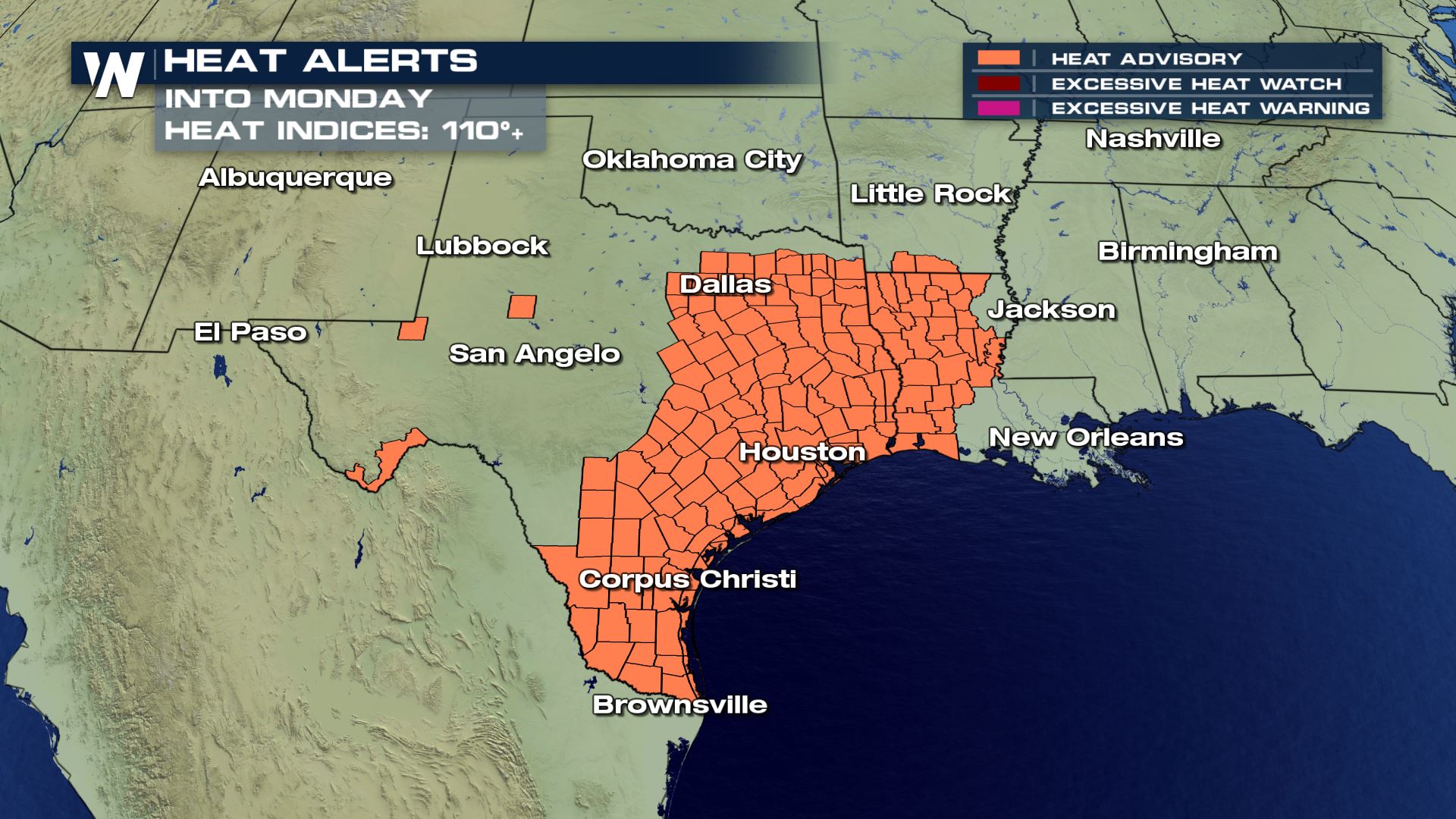 Here are the forecast dew point temperatures for Monday.  These are the best measure of our 'humidity' as the higher the number, the more water vapor that's actually in the air.  The air temperature factored together with the dew point temperature combine to create the 'heat index', what it more accurately feels to your body since it's harder to keep cool when it's so humid.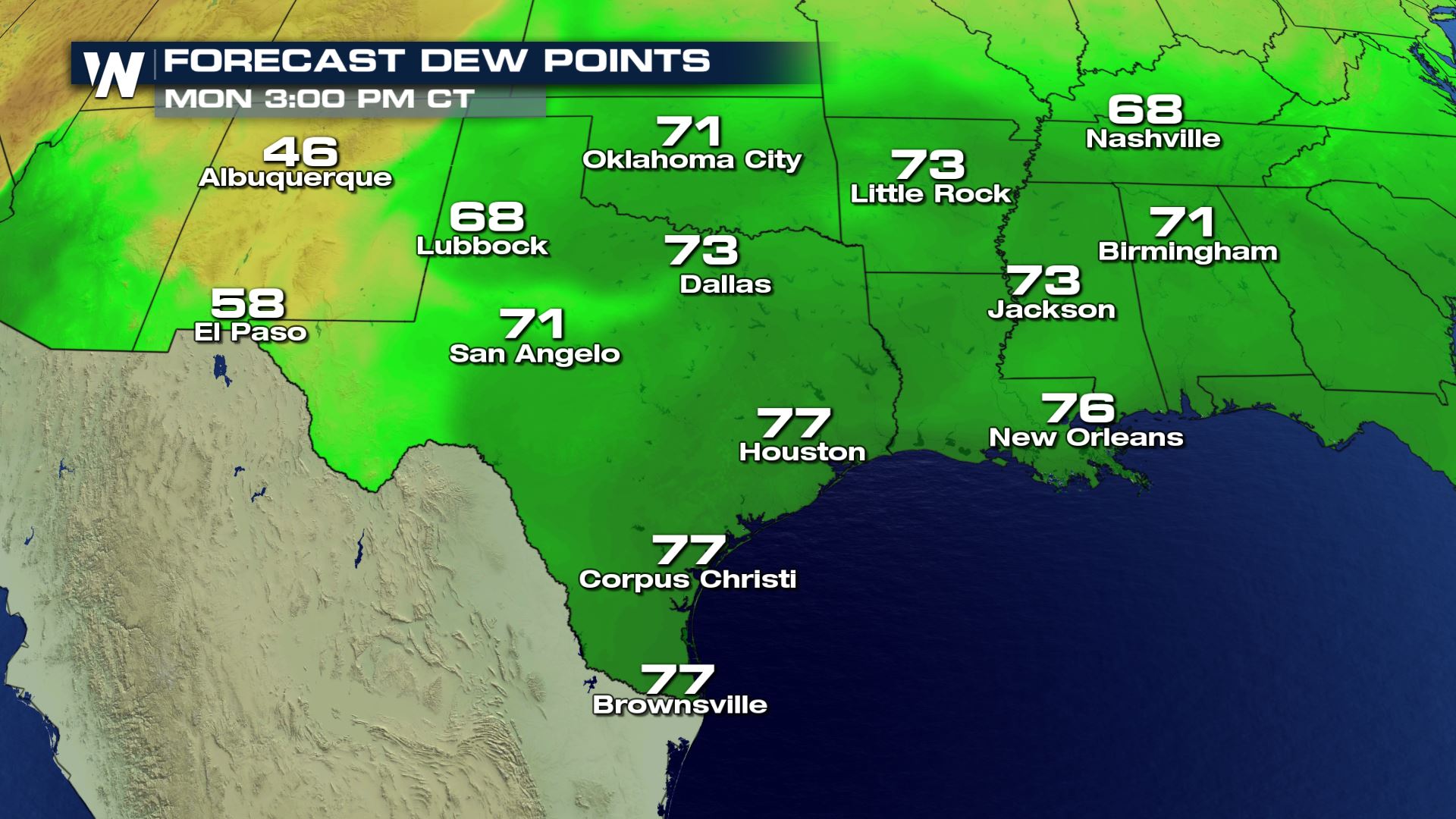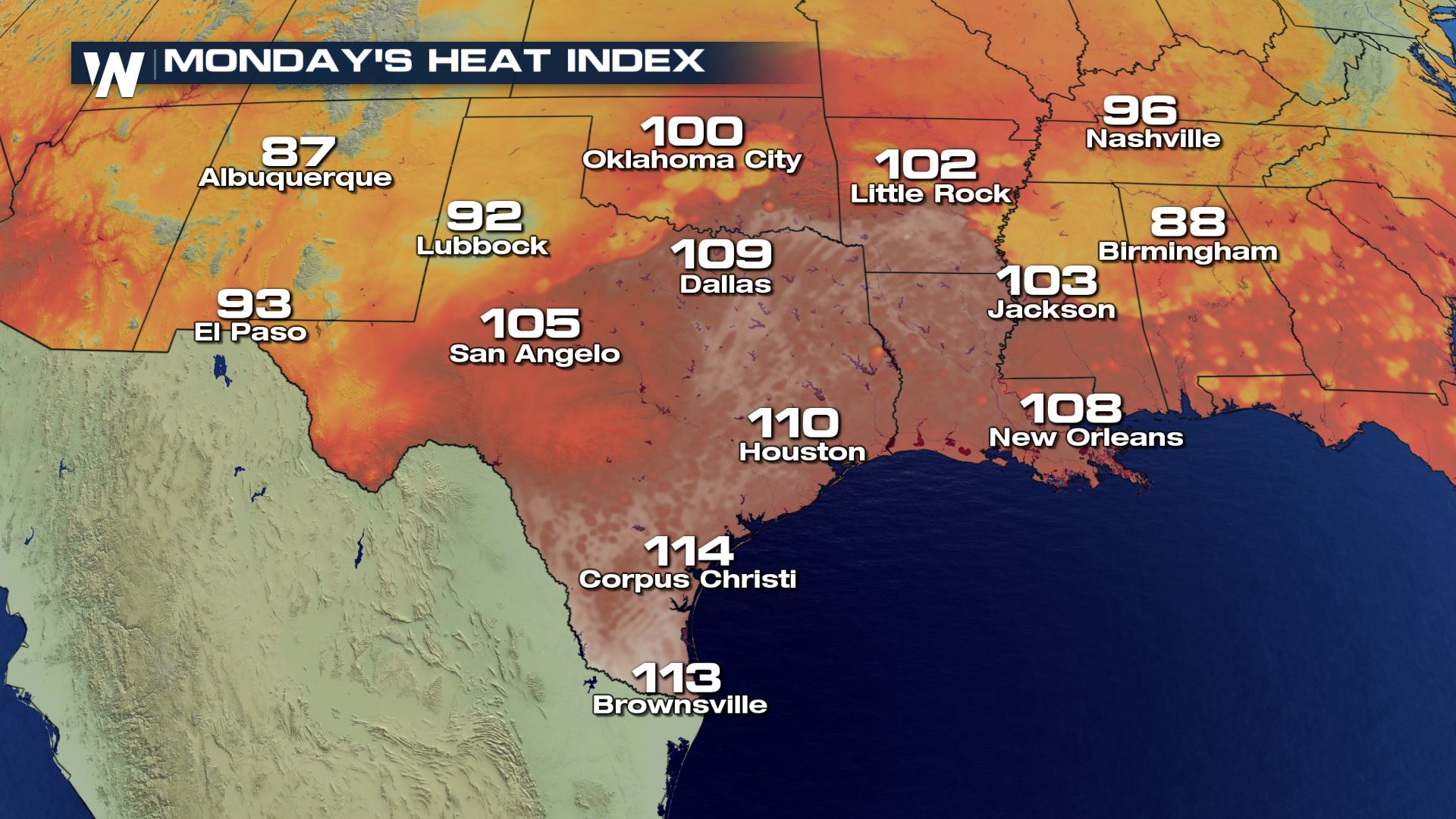 The heat will ease a bit for many by Tuesday as a cold front moves through the Southern Plains.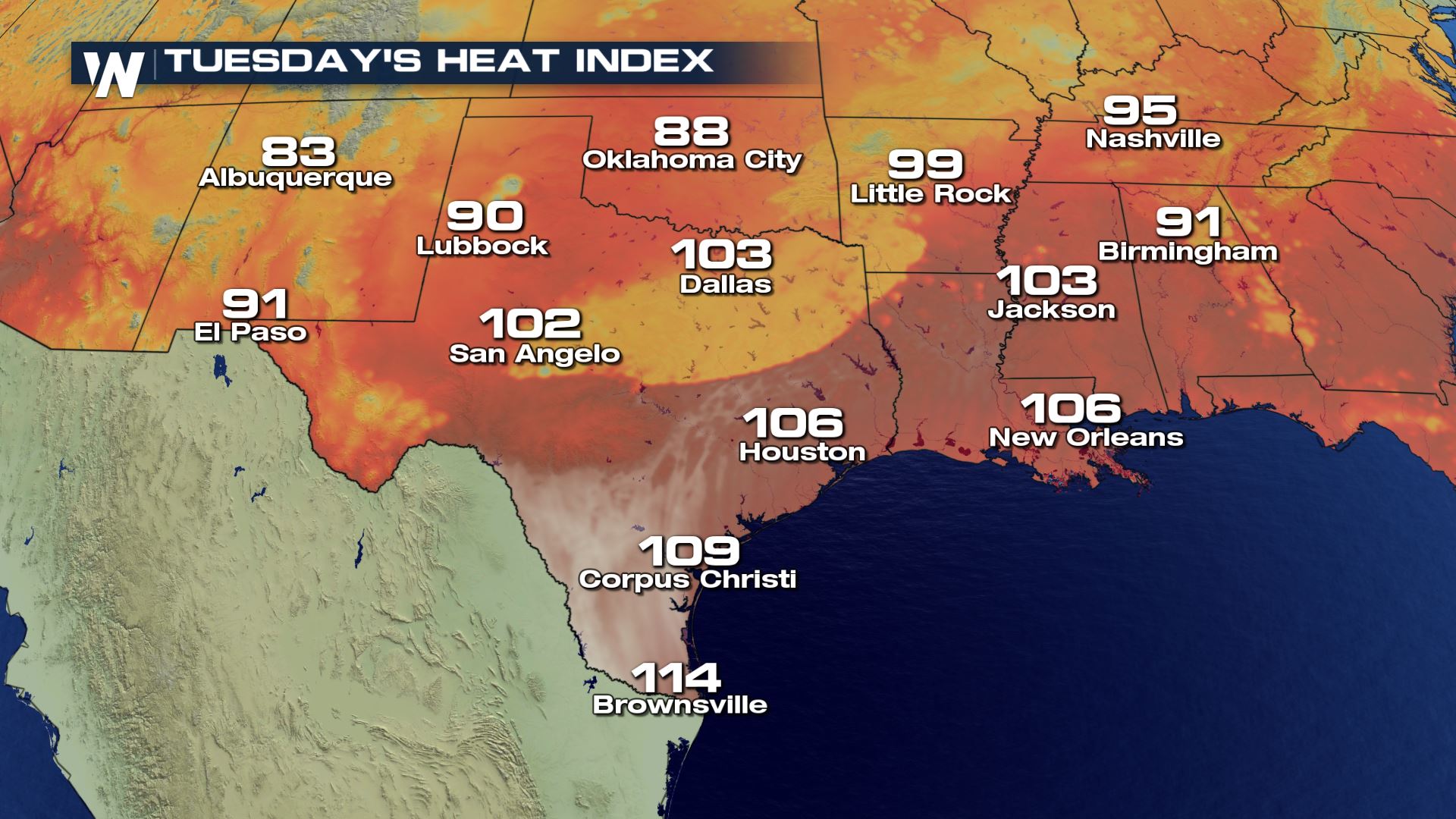 If you have outdoor plans try to stay in the shade as much as possible, keep hydrated avoiding caffeine and alcohol, and take breaks in the air conditioning. High temperatures in western Louisiana will be at least 95° for many spots with heat indices around 105-110 °. The heat advisories across Louisiana come as over 400,000 customers in that state are still without power in the wake of Hurricane Laura. It's especially important for those doing cleanup in affected areas to find cool places to rest to avoid heat exhaustion and heat stroke. For all of your latest information, stay with
WeatherNationTV.com
.