A large upper-level low organizing in the Gulf of Alaska will swing south and impact the Northwest and Northern Rockies with heavy rain, heavy snow and the risk of dangerous winds.  Here is the very latest on the dangerous wind threat.
Wind Alerts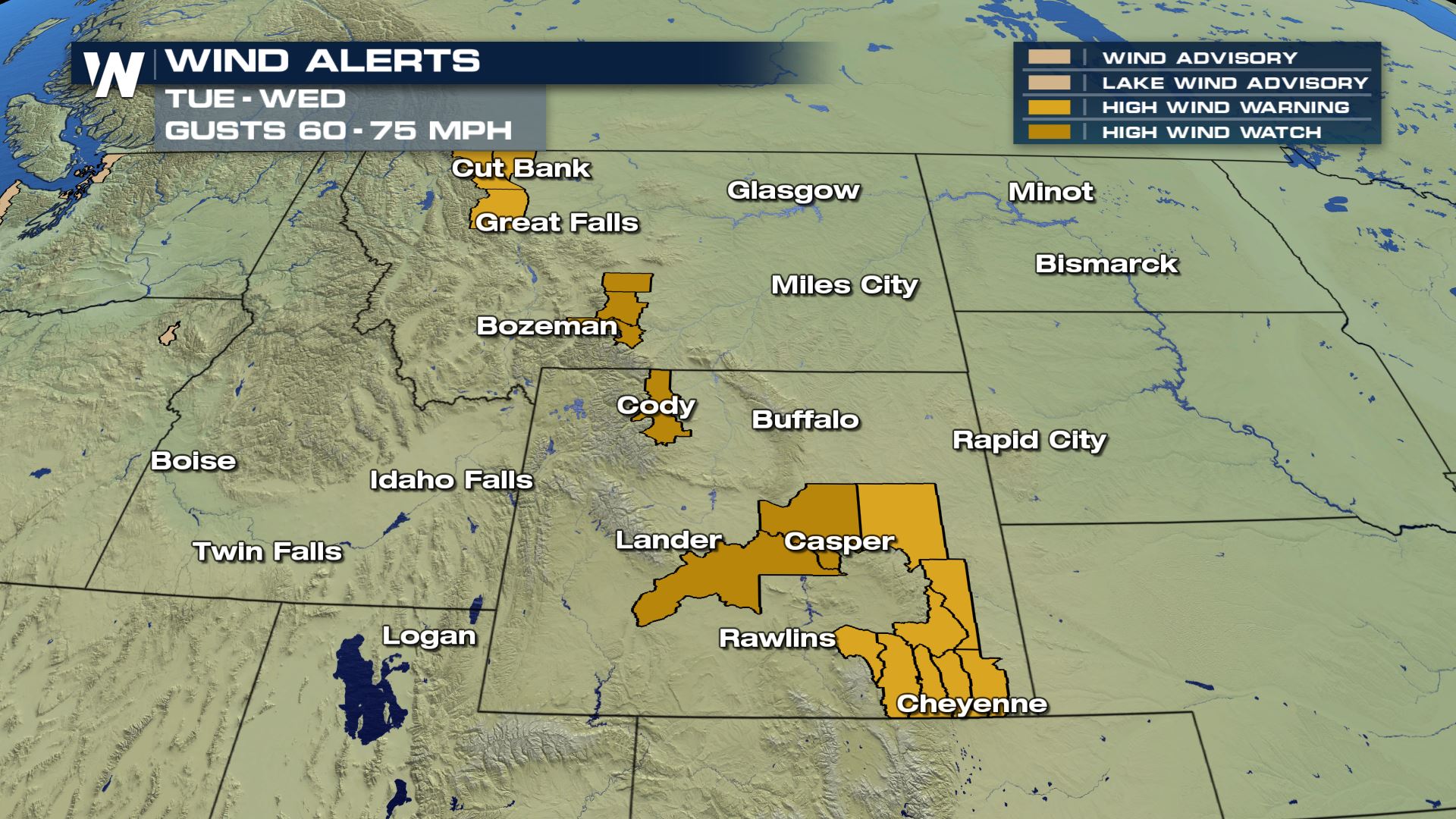 Wind Advisories and High Wind Warnings are in place for Montana and Wyoming through Wednesday night and Thursday morning.  This means winds will be strong enough to create a danger on the roads, especially high profile vehicles.  Wind gusts over 58 mph will be possible and that could lead to property damage as well.
Wind Forecast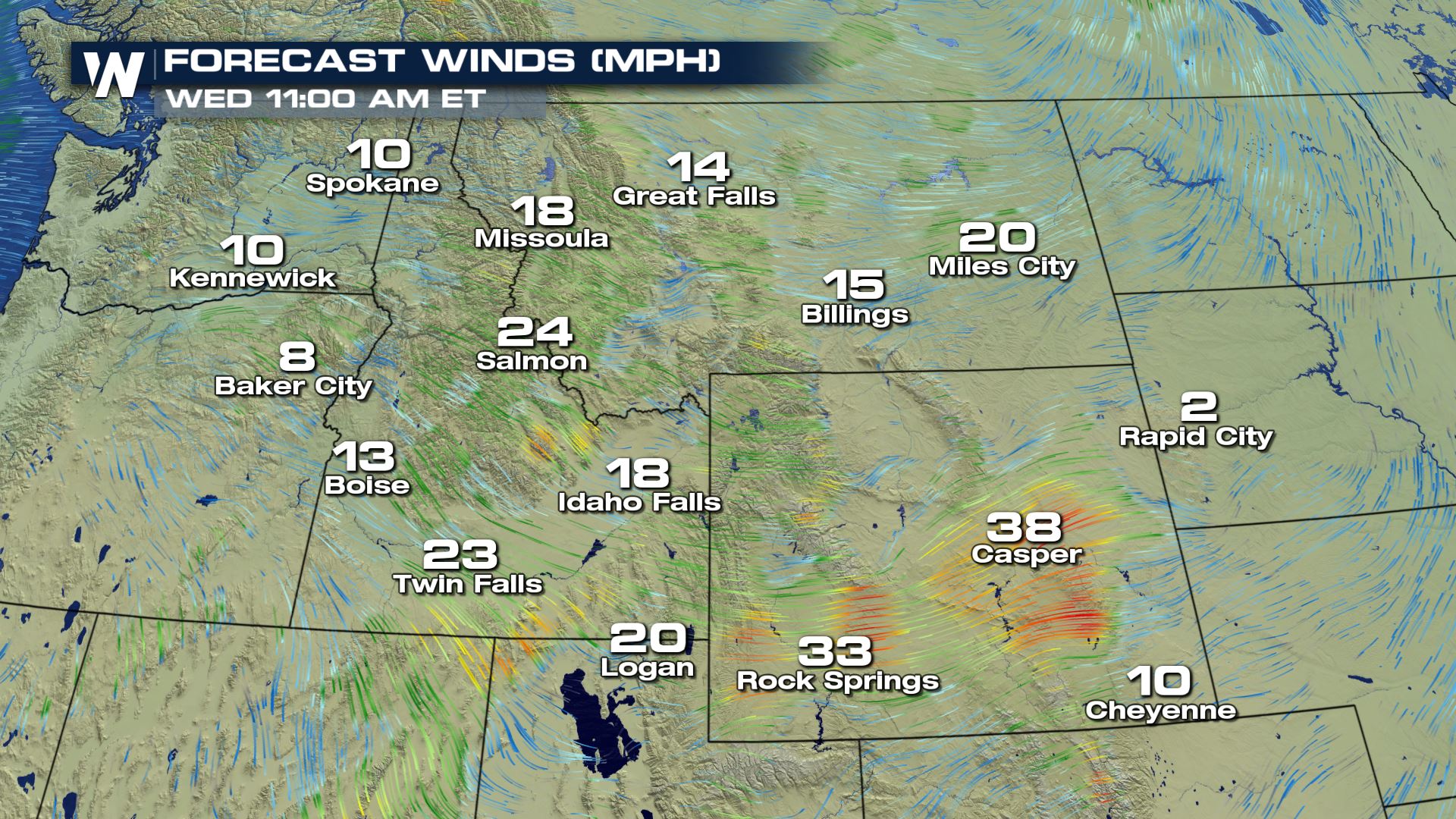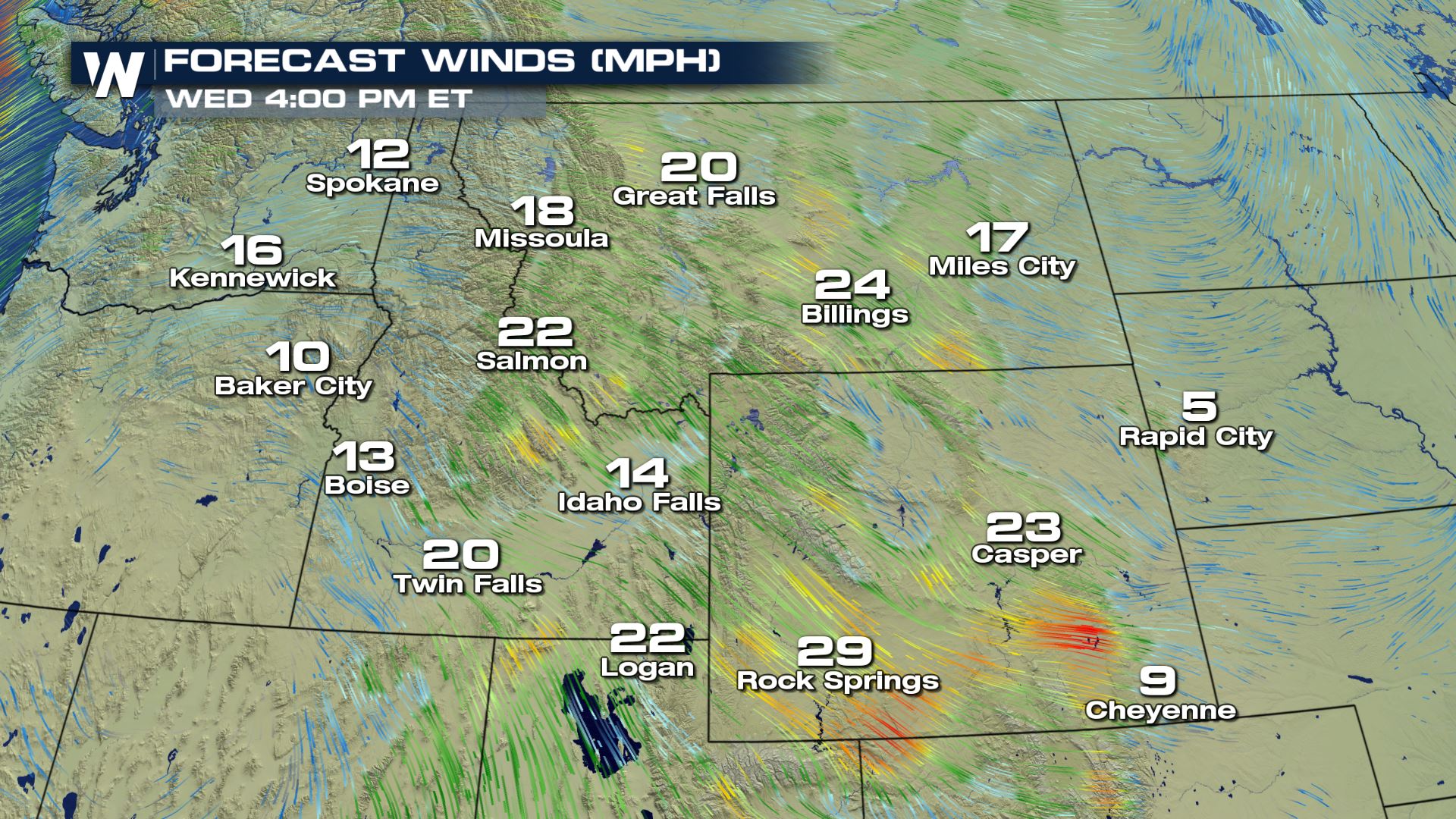 Wind speeds should start to increasing in intensity by Tuesday night and the strong winds should last across the High Plains and Northern Rockies through Thursday morning.  Parts of Wyoming could have sustained winds near 40 mph by Wednesday morning.  Winds this strong will easily blow any loose items outdoors around the house, so you will want to make sure everything is secure if you're in these areas. Keep checking back with WeatherNation for more updates on this major wind event.