National Weather Service Meteorologists have changed the estimated strength of this week's Dayton, OH area tornado to an EF-4.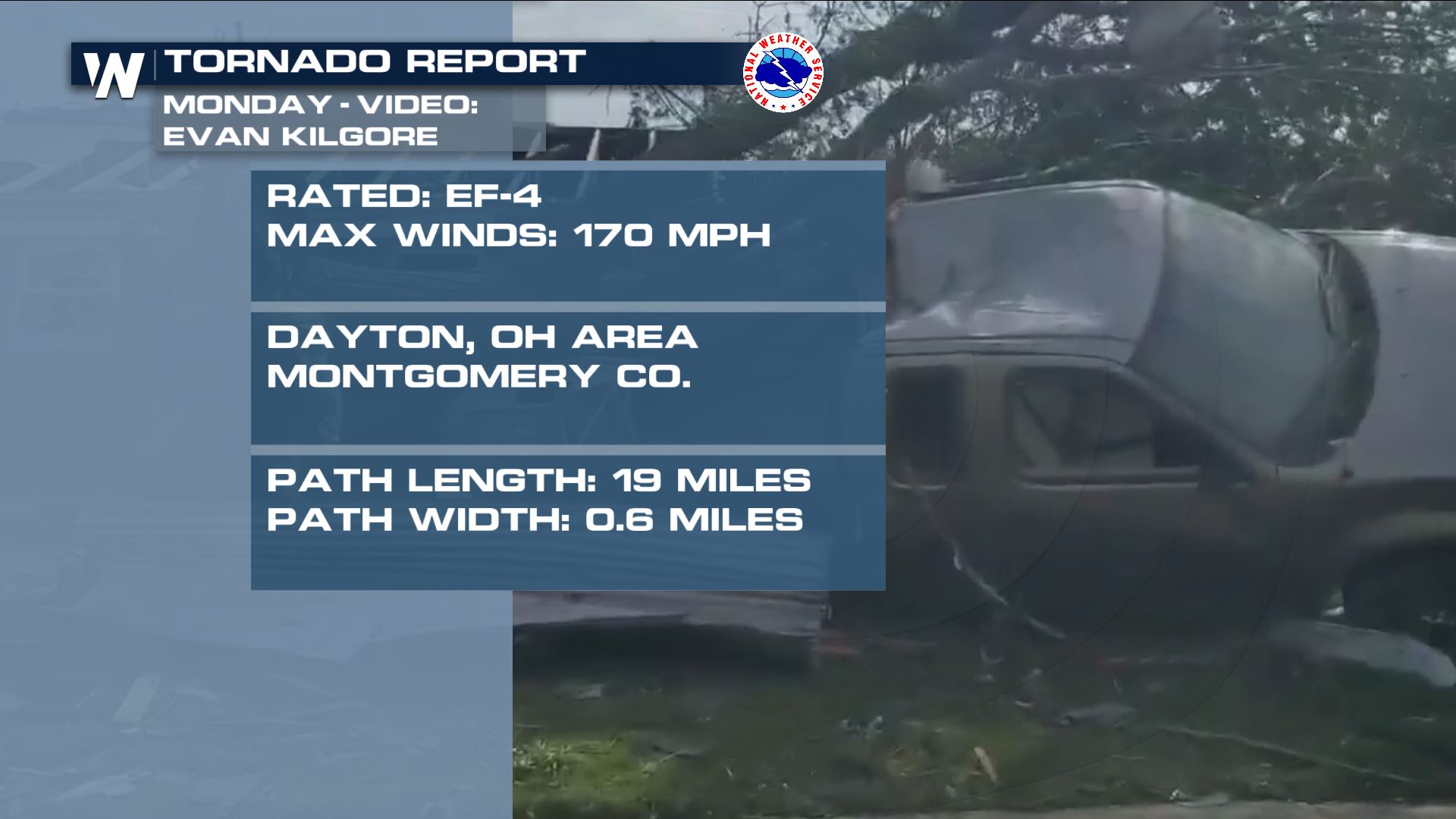 A preliminary report Tuesday estimated the storm's strength as an EF-3, packing wind between 140-150 miles per hour. However Thursday, NWS Wilmington revised that report to now say that the tornado is believed to have been EF-4 strength with wind up to 170 mph. EF stands for Enhanced Fujita, a scale to categorize the strength of tornadoes.
You can read the report via this link here.
NWS Wilmington said it would provide more detail on the change in the near future. In the meantime, it makes this tornado the first of two violent tornadoes two days in a row this week. The other violent tornado occurred in eastern Kansas, also an EF-4 near Linwood, Lawrence and Kansas City with wind up to 170 mph.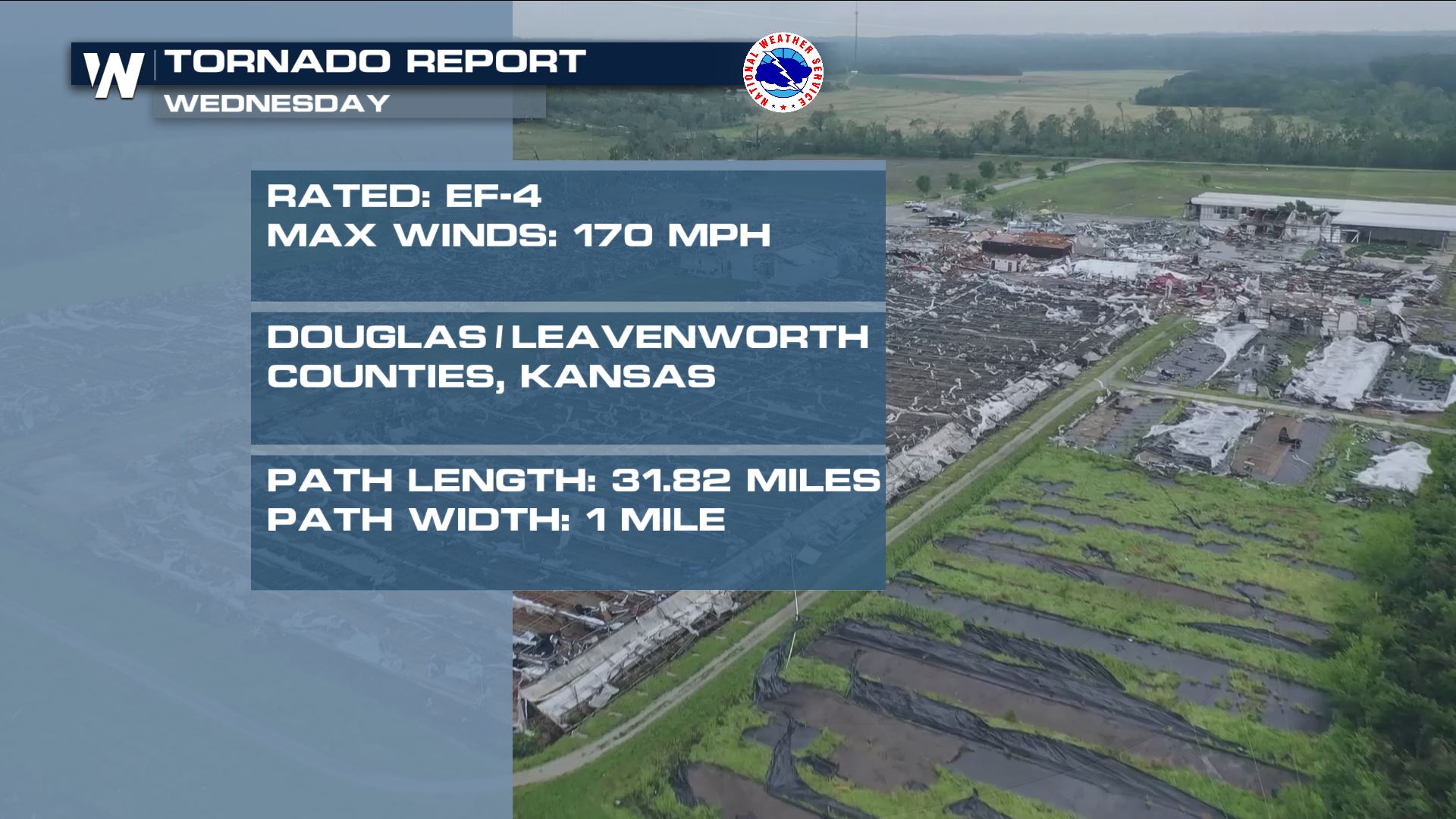 Meteorologists survey the damage from the ground, from the air and also using saved radar data. They look at the damage to structures, how well-built the structures were, the array of tree damage, the placement of debris, and many other factors to determine the strength of a tornado.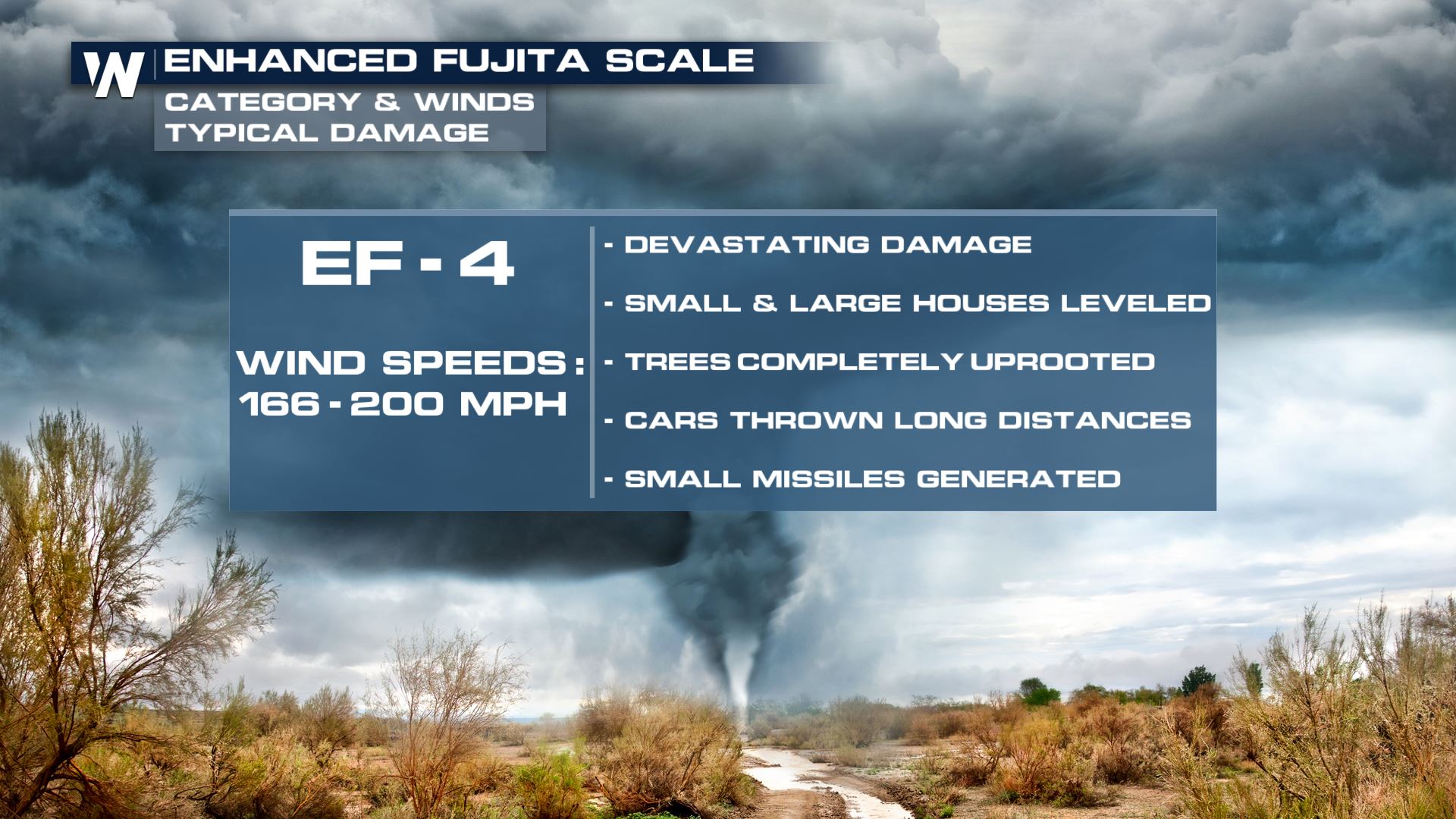 It's not uncommon to revise the strength of a tornado upon further examination. Many times meteorologists will release preliminary estimation for the media and public, then return to take a closer look at the damage. The Dayton, OH area tornado now makes three violent tornadoes this year in the U.S., joining the Kansas storm this week and March's EF-4 in Lee County, Alabama. For WeatherNation, Meteorologist Steve Glazier