Severe thunderstorms have formed the last few days over West Texas, merged into larger complexes of storms containing heavy amounts of rain, and moved east and towards the Gulf Coast.  This pattern is forecast to persist for a couple of more days. Flooding has unfortunately been deadly in some areas. https://twitter.com/WeatherNation/status/1395348586552905731 https://twitter.com/WeatherNation/status/1395242883855257603 https://twitter.com/WeatherNation/status/1395212694085570562 Here is a look at some video from Louisiana and Texas from Monday and Tuesday showing the devastating flood waters : https://twitter.com/WeatherNation/status/1394850298842128385 https://twitter.com/WeatherNation/status/1394971012278722564 [embed]https://twitter.com/WeatherNation/status/1394374795194679305[/embed]
Rain So Far
We have seen incredible amounts of rainwater over the last few days. Some areas of southeastern Texas and western Louisiana have collected rainfall totals over a foot . This prompted flash flood emergencies for Lake Charles, LA through Fannett, TX during the afternoon hours Monday.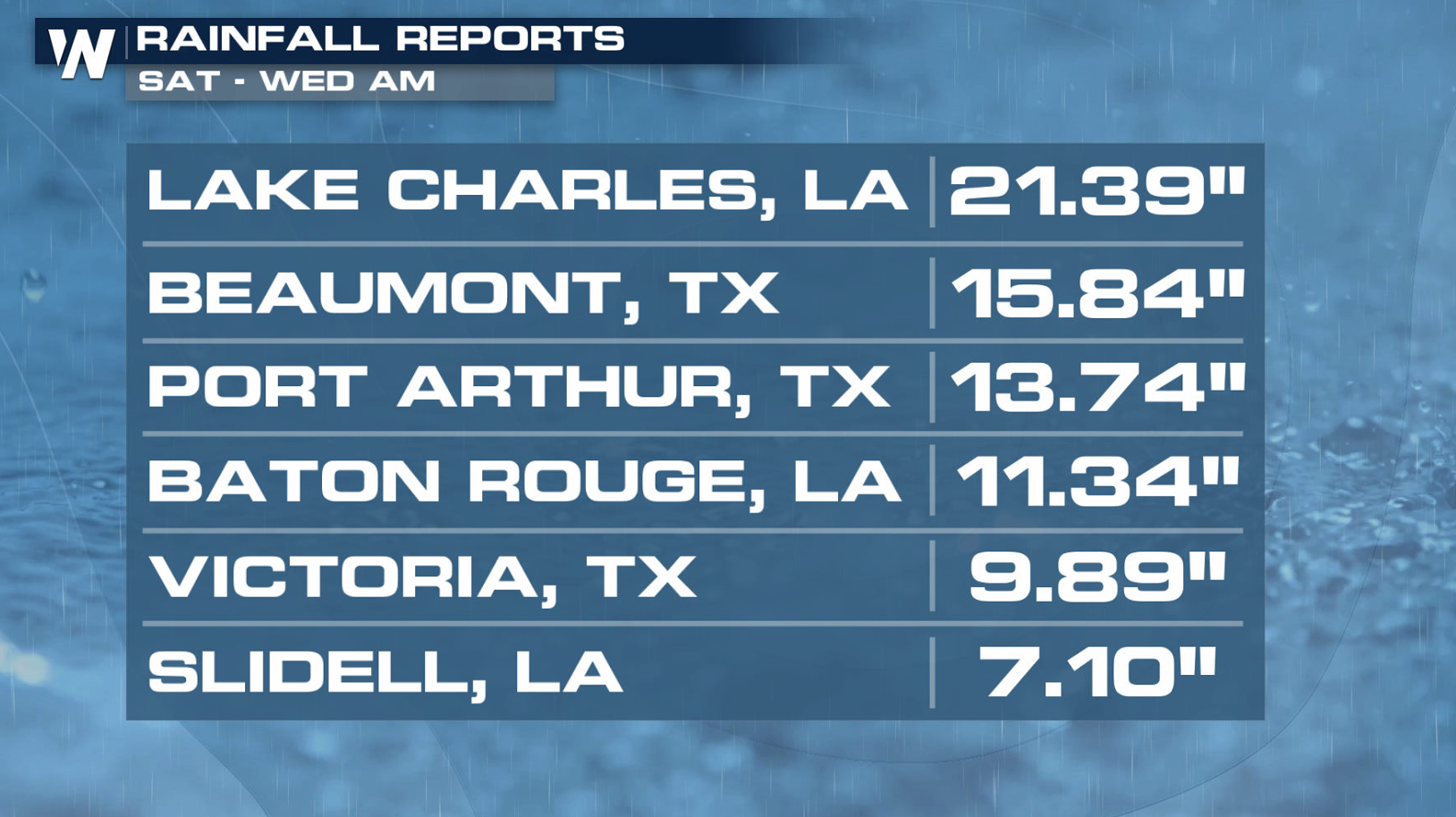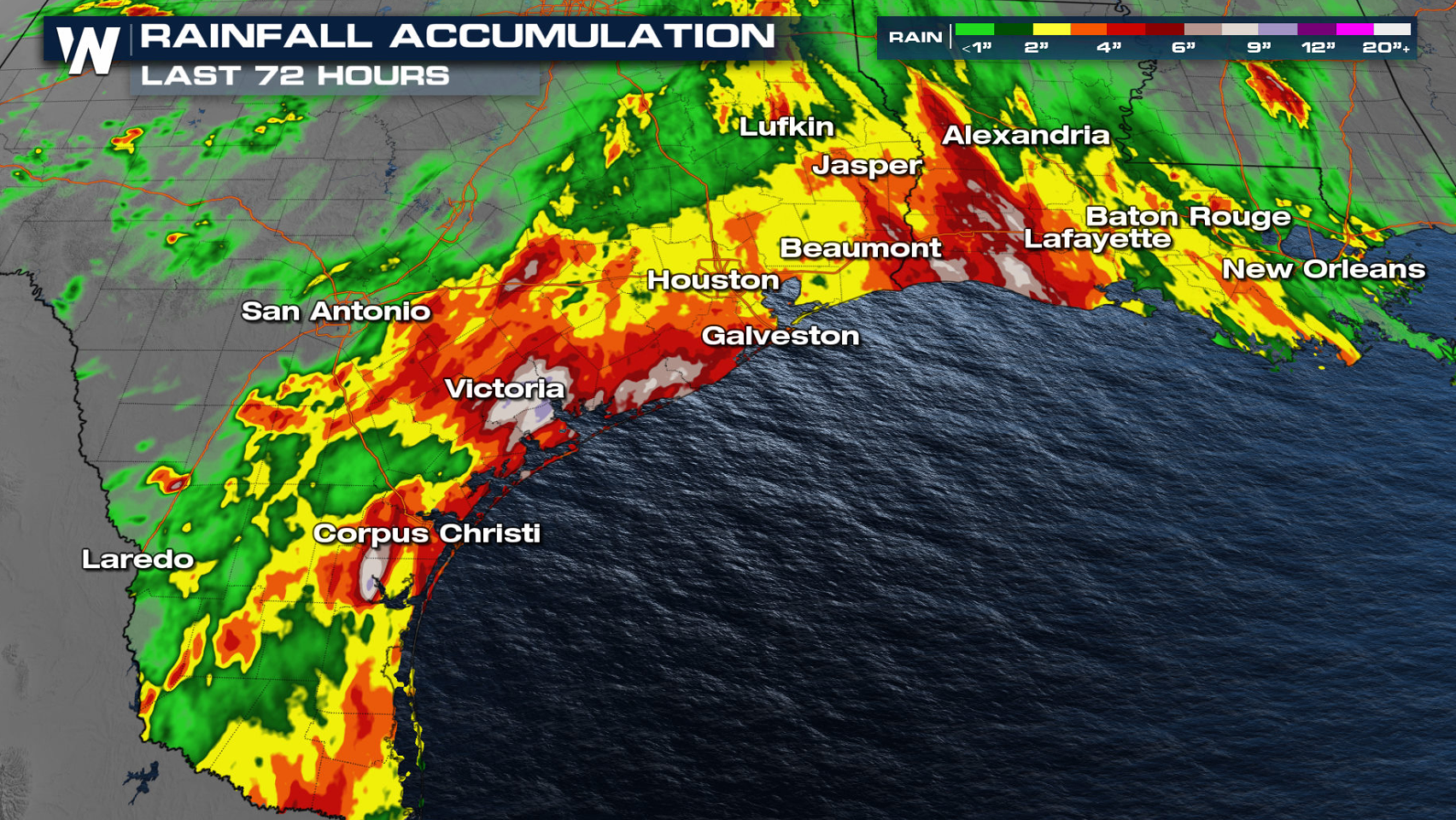 Fannett, Texas saw 7 inches of rain in ONE hour. Lake Charles saw two separate hours with more than 2" of rainfall. Several cities saw record rainfall Monday.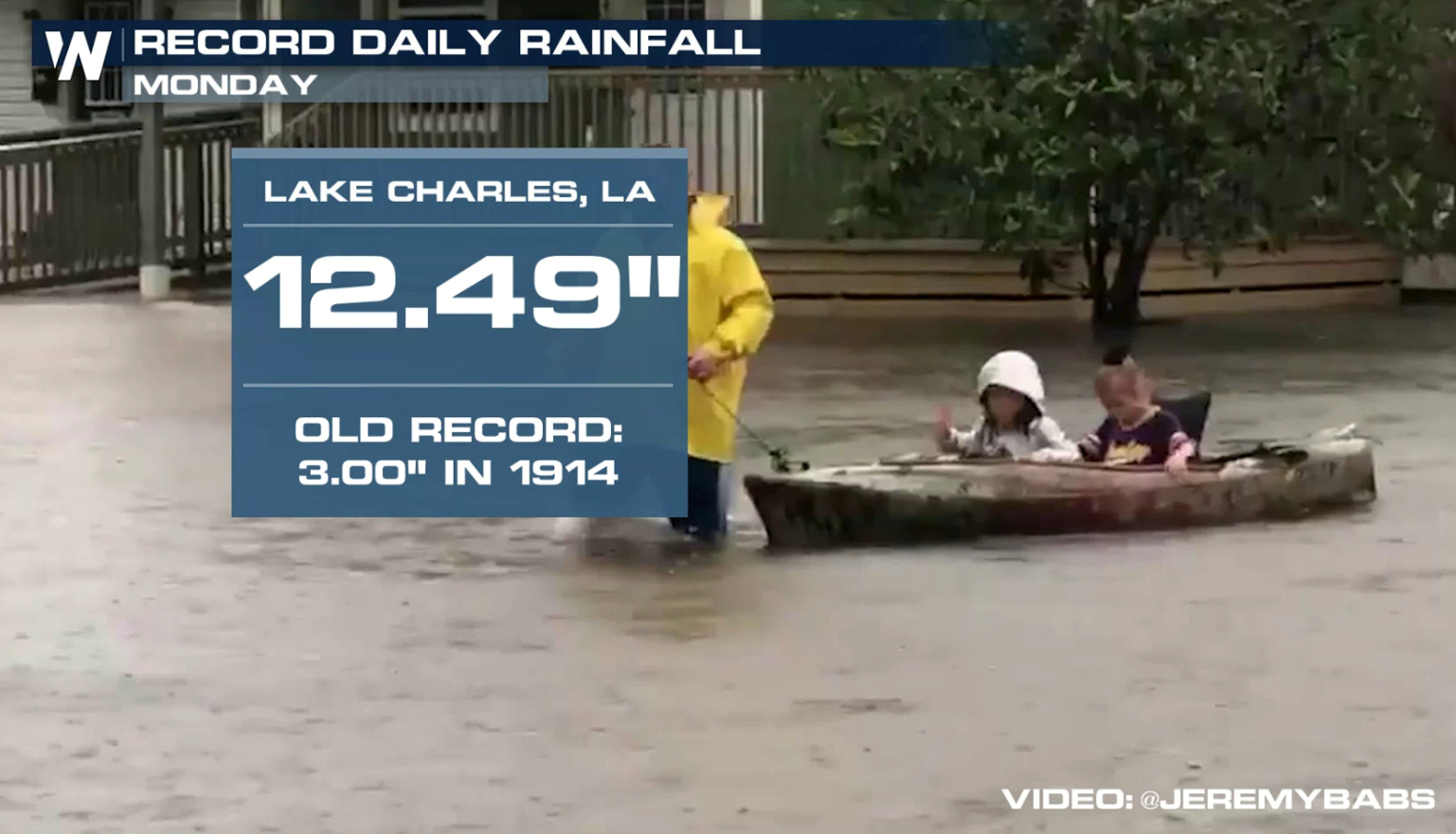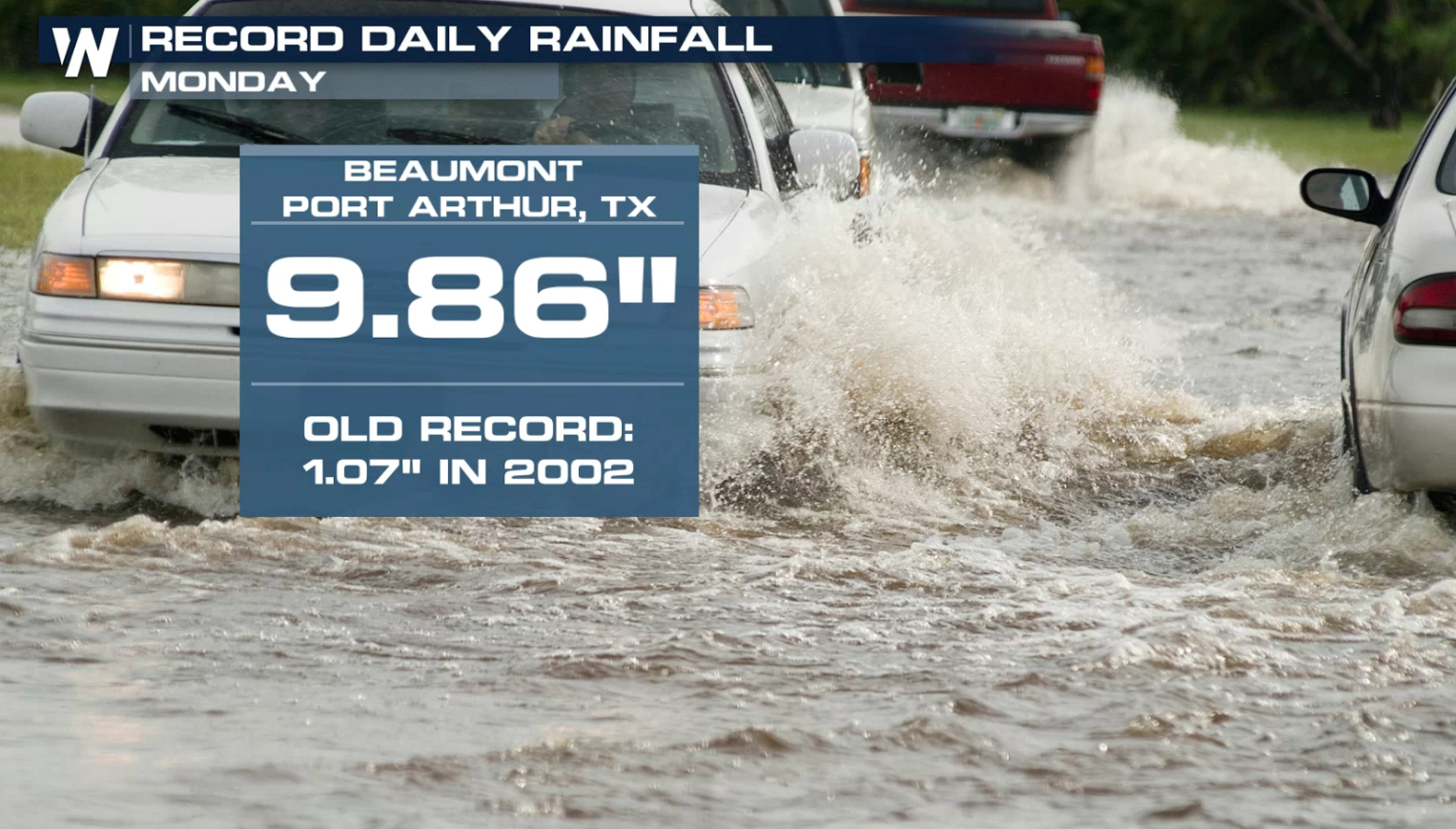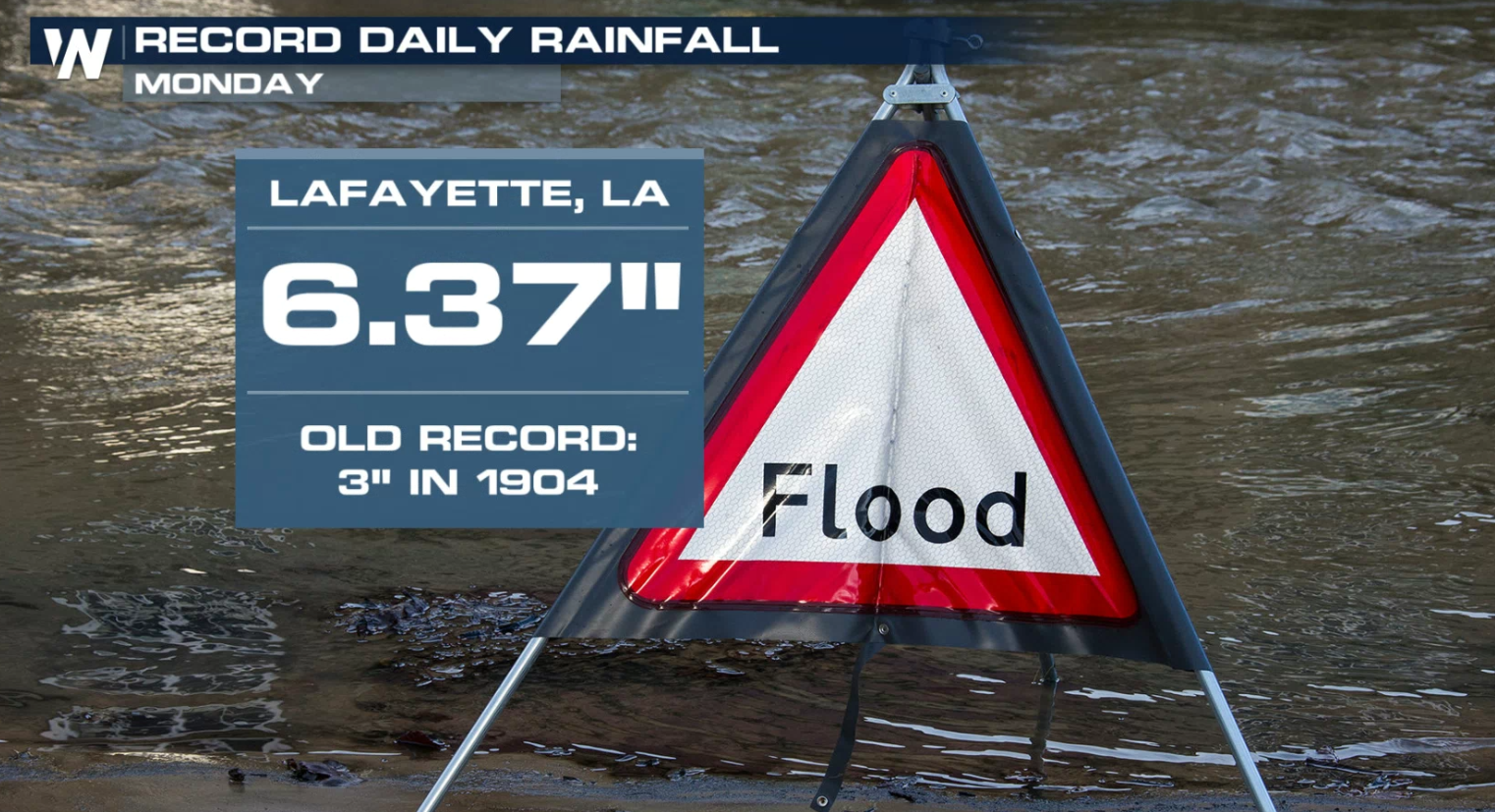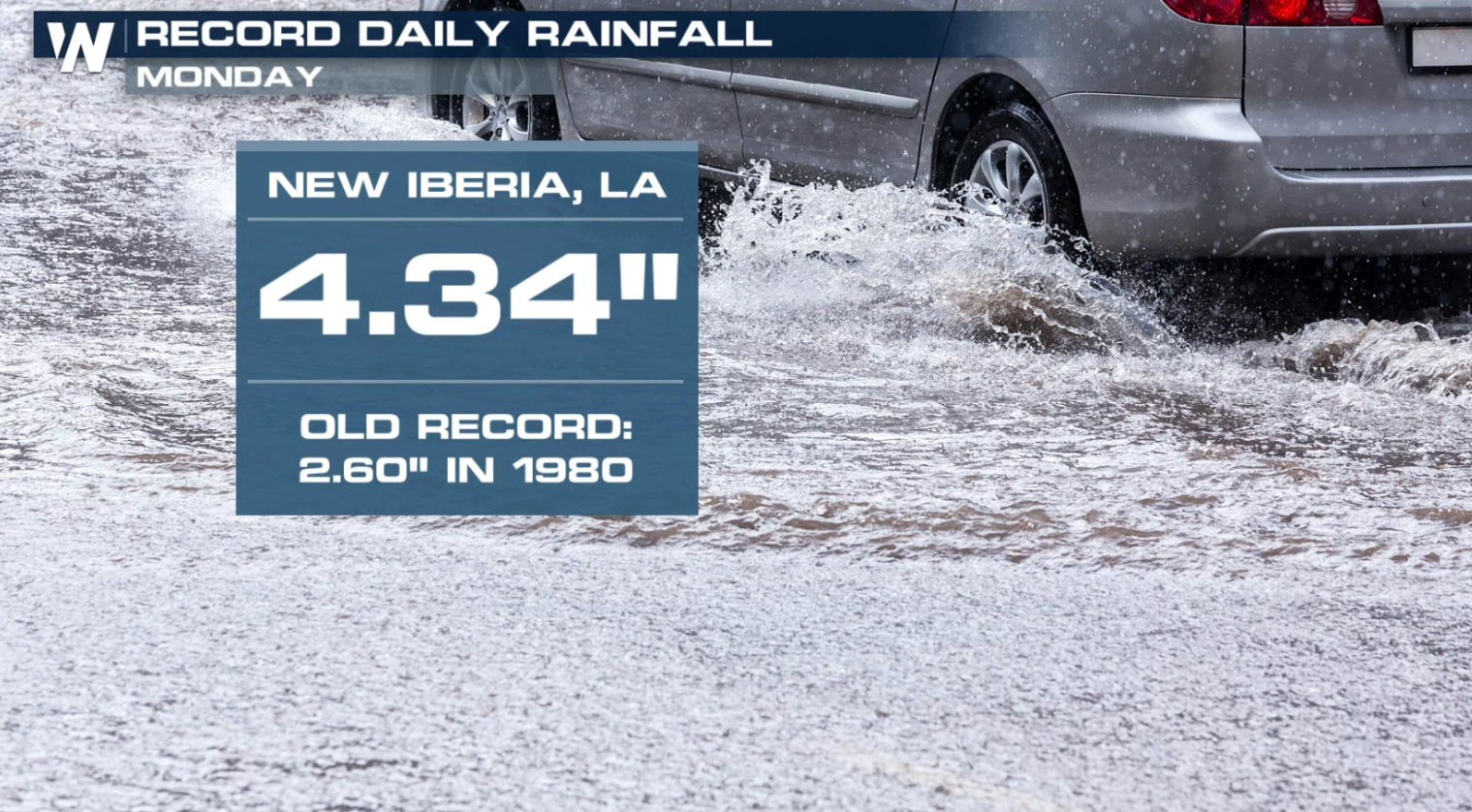 Heavy Rain Threats
An upper low spinning in the Southwest continues to funnel moisture from the Gulf of Mexico into the Plains, where additional rounds of heavy rain and thunderstorms are likely today (Friday). The pattern remains very active for the rest of the work week. Heavy rain is likely in the South and along the Gulf of Mexico coast. Additional flooding is possible in areas where soils are beyond saturated.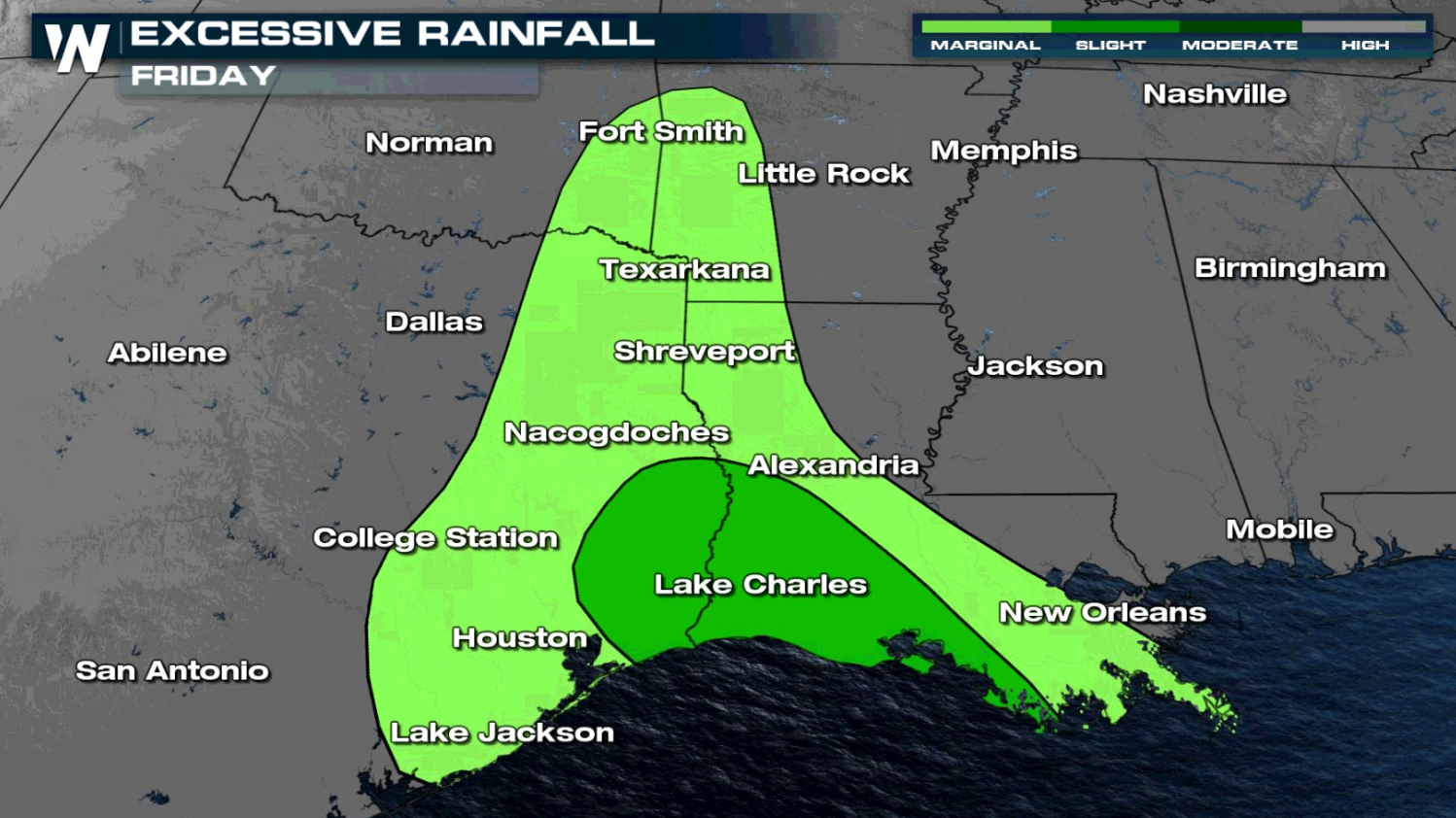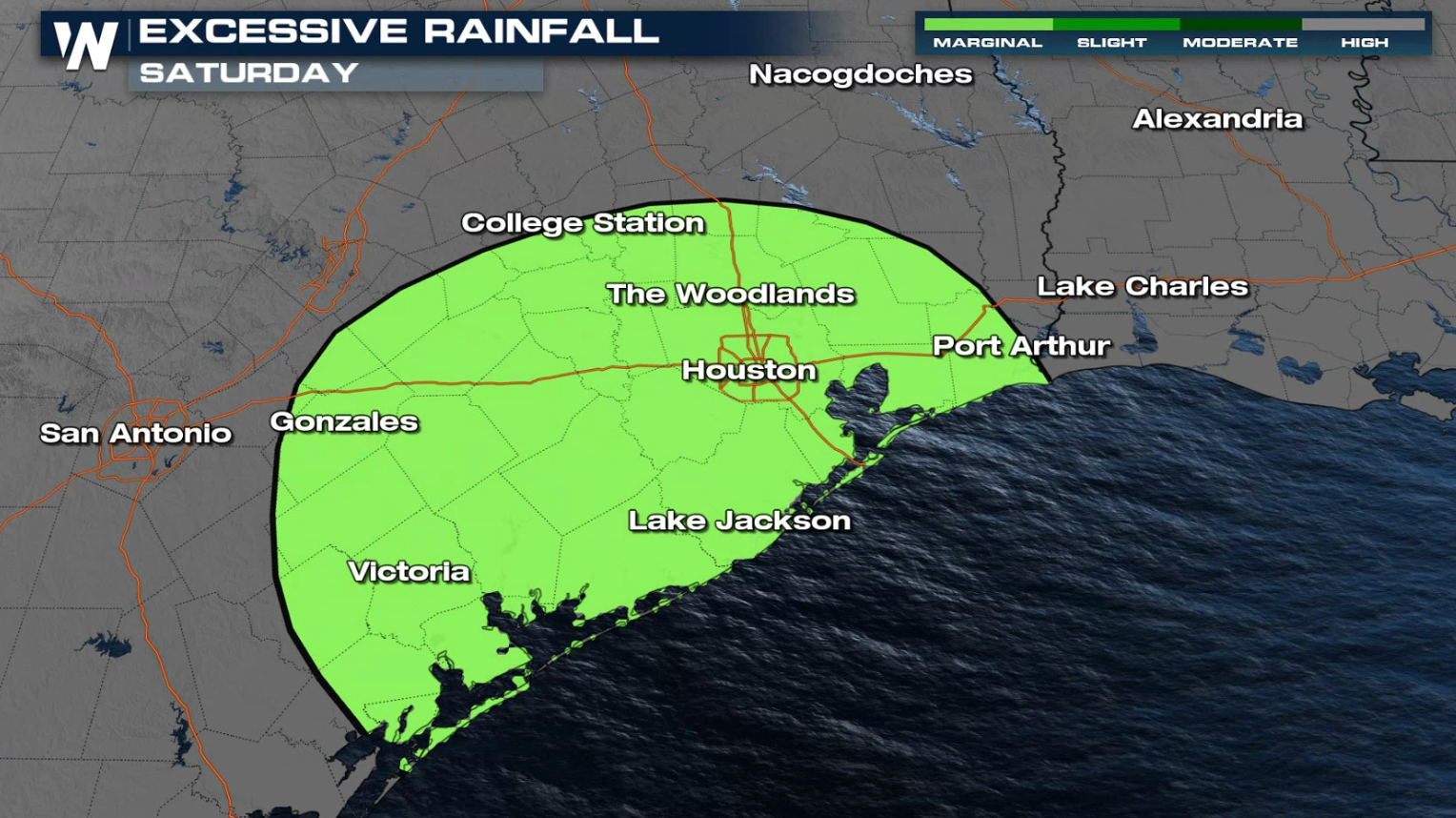 Flood watches have already been issued from near Little Rock through the Arklatex southward to the Gulf of Mexico coast in anticipation of additional heavy rain and possible flooding. Rain totals could be higher than 6" in spots where repeated rounds of rain will develop.

It's important to keep an eye on river levels in your communities as well the next several days. Several rivers are seeing moderate to major flooding.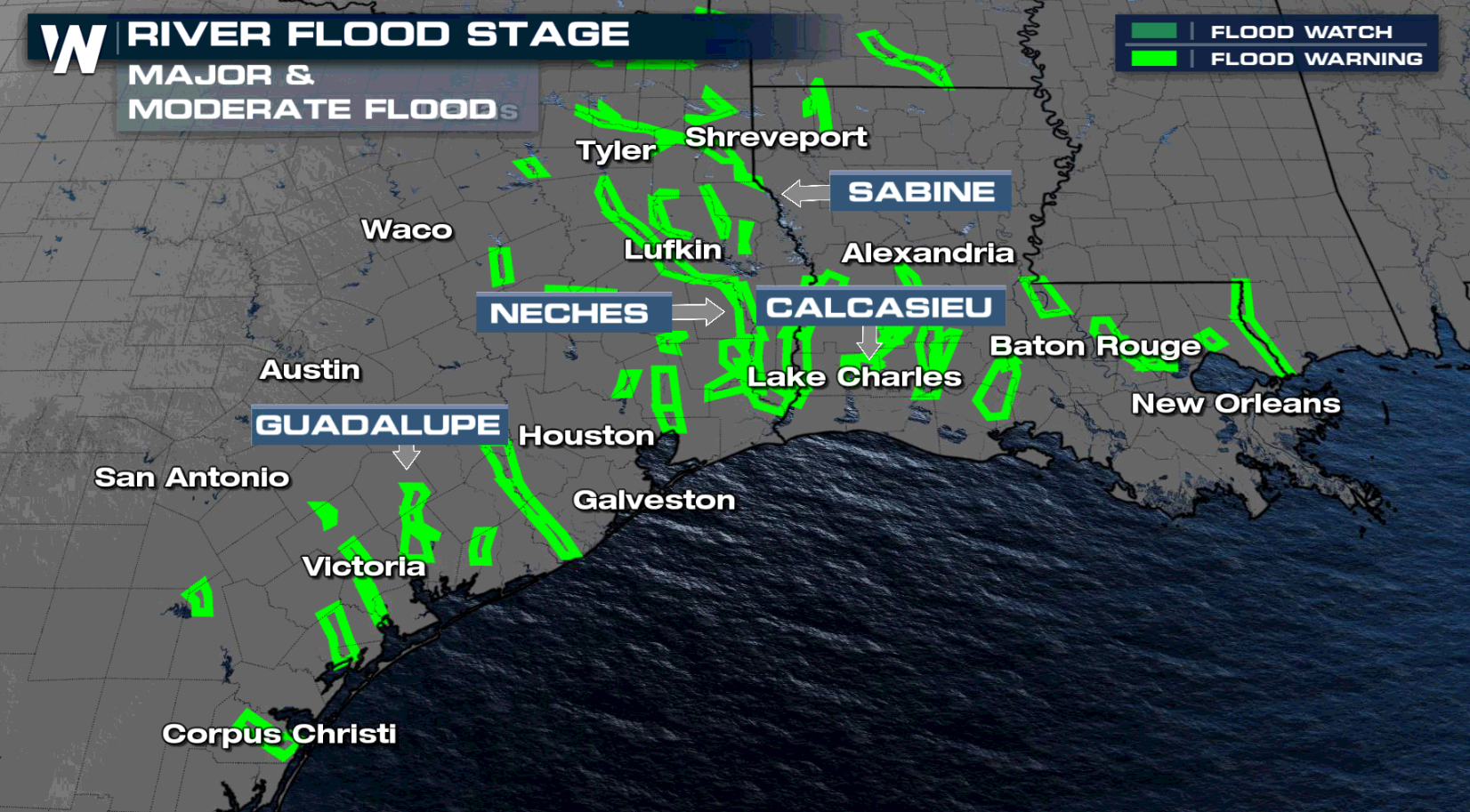 This is guidance for where some of the heaviest of the rain could be but is not a set-in-stone forecast. Generally 1"-3" of rain looks to be widespread with localized areas getting 4-6"+ of rainfall accumulation. These areas are still soaked so any heavy rainfall could lead to flooding.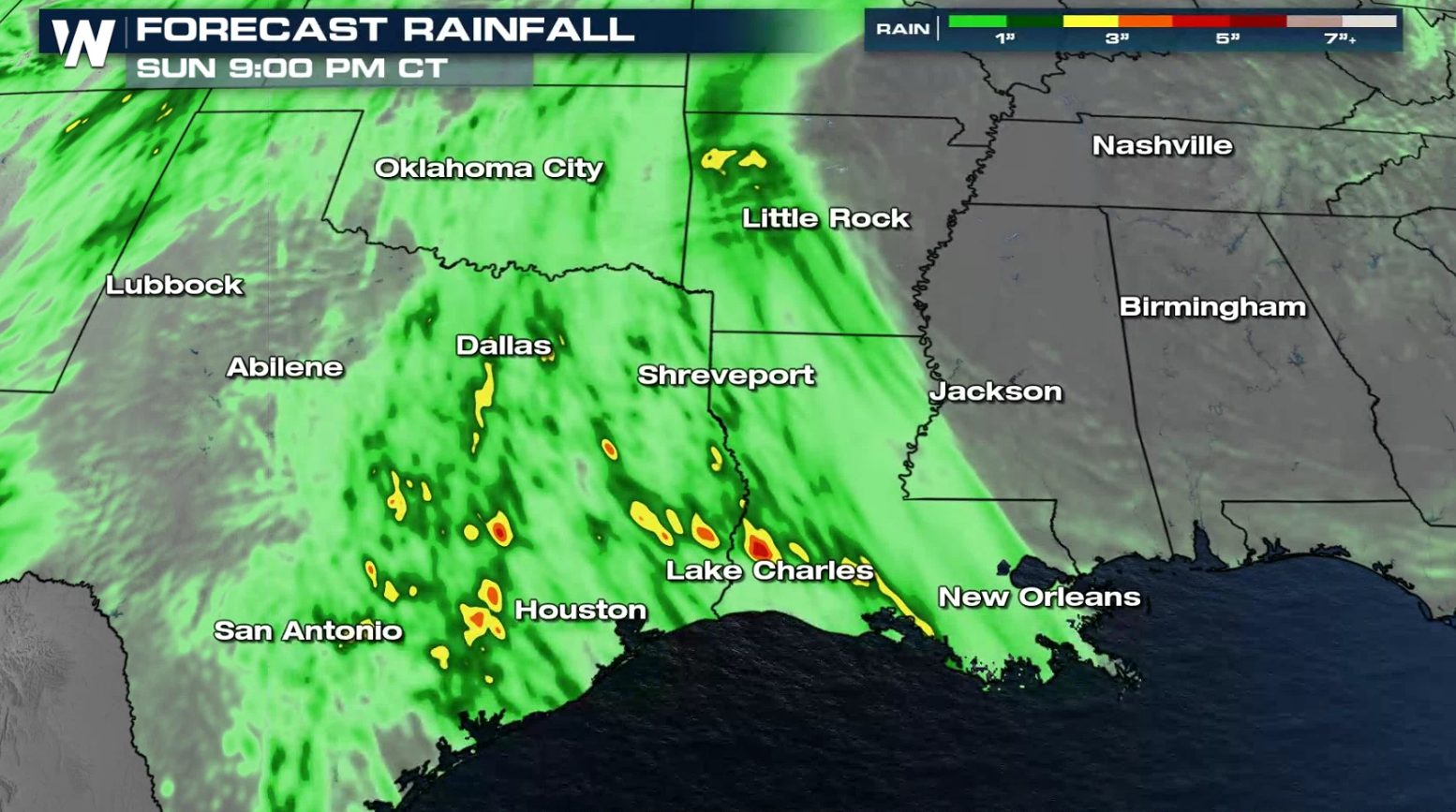 Severe Weather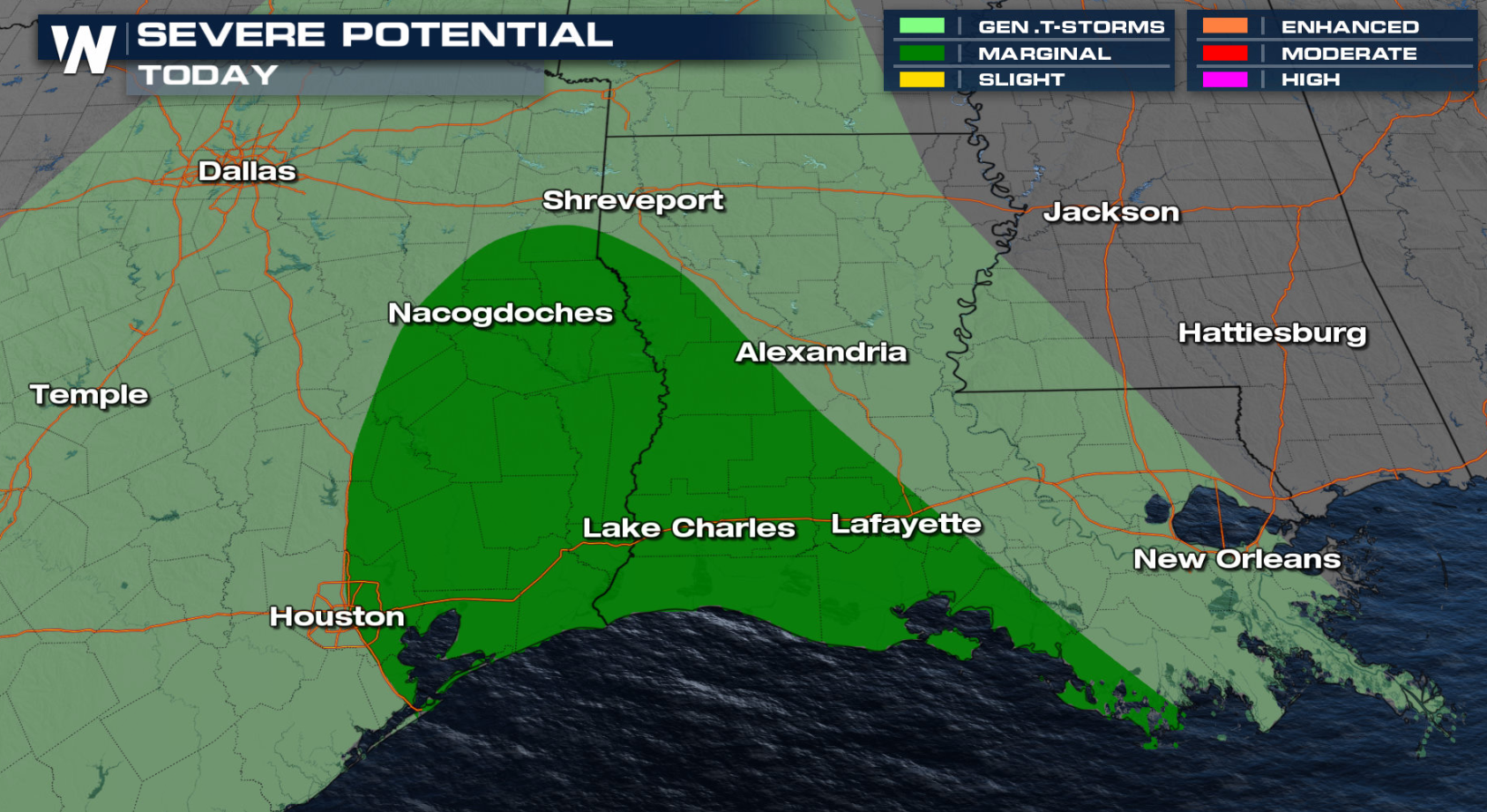 Severe thunderstorms are also possible today (Friday) including Houston, Lake Charles and Lafayette. With modest shear in the atmosphere (wind direction changing as you go up in height in the atmosphere), brief tornadoes are possible.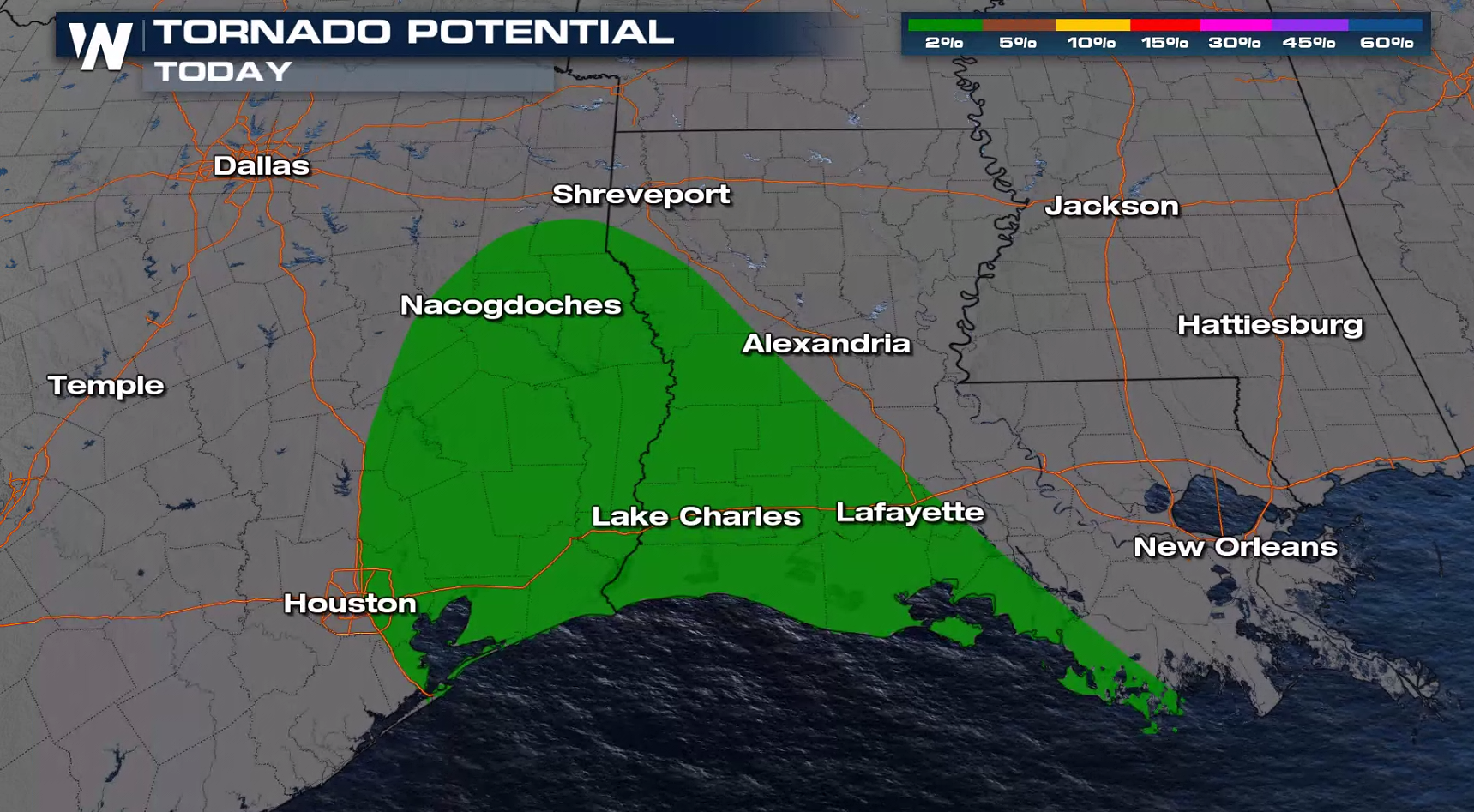 This is one of our top weather headlines. Stay with WeatherNation 24/7 for the latest updates on this flooding risk. We're streaming 24/7 on many digital platforms!