The 2020 Atlantic hurricane season was one for the record books, and it may not be over yet. https://twitter.com/NHC_Atlantic/status/1333796035425050632 While the season runs from June 1st to November 30th, that doesn't mean the tropics go quiet for the next six months. Tropical cyclones, including hurricanes, can and have occurred well into the month of December (and beyond) in the Atlantic Basin.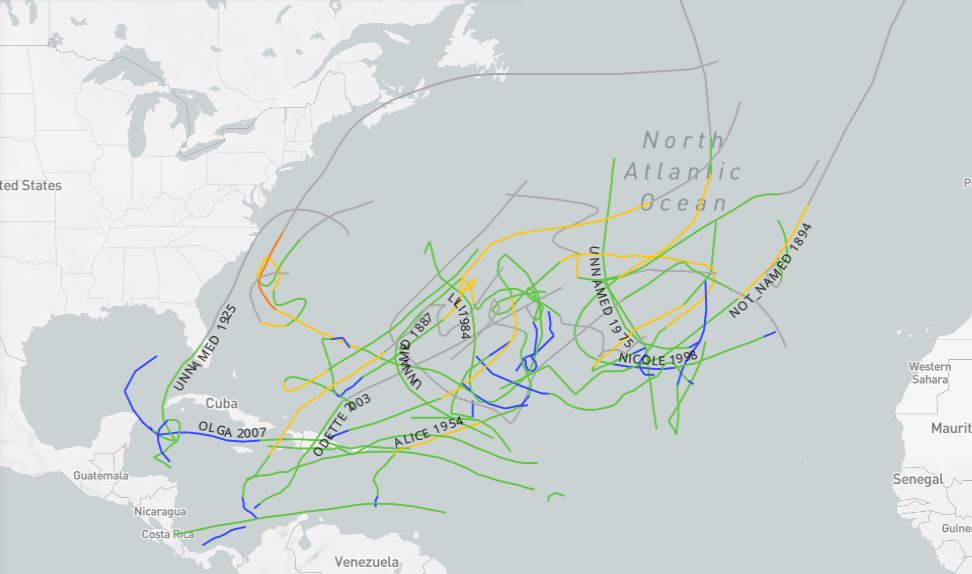 Tracks of December Tropical Cyclones in the Atlantic Basin, courtesy of NOAA.
NOAA's nifty
Historical Hurricane Track tool
lists 33 systems that have either formed or continued into the month of December, dating back to 1878. Most recently, an unnamed sub-tropical storm formed in early December of 2013, well into the Central Atlantic. More notable recent December systems include tropical storms Olga (2007) and Zeta (2005).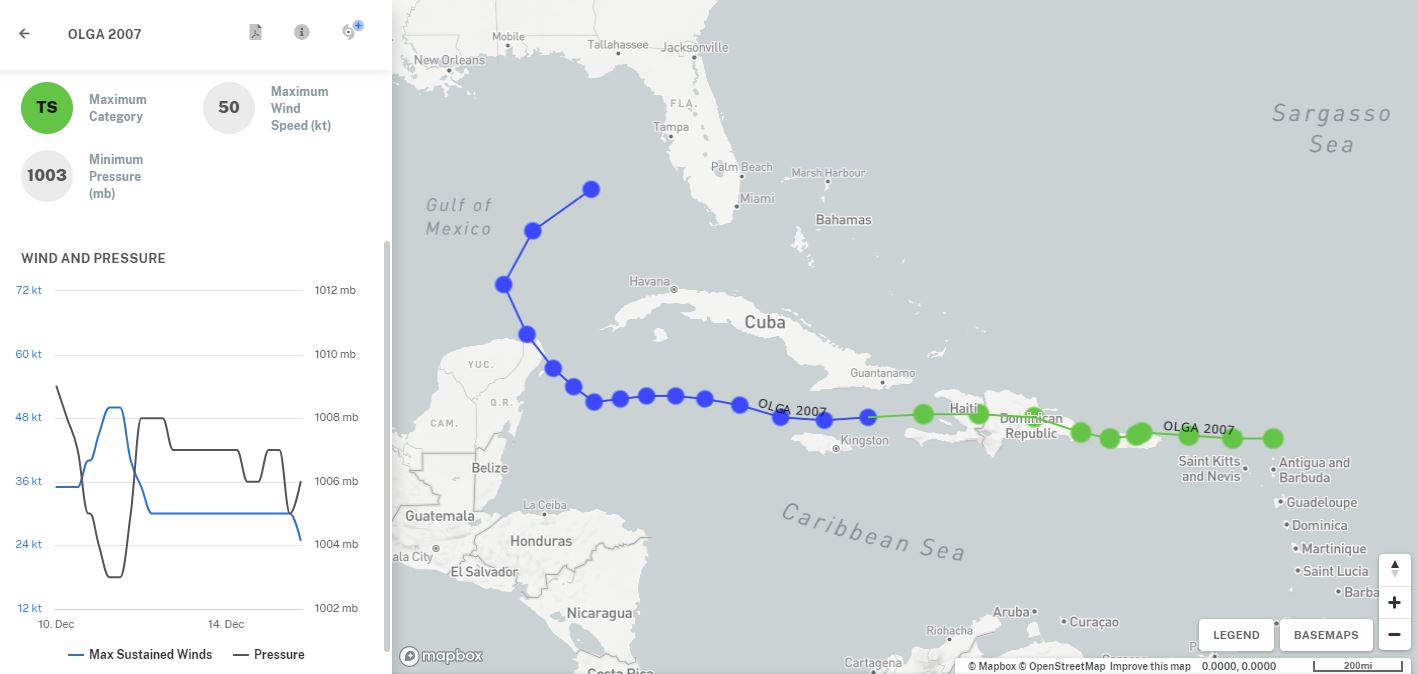 While Zeta spun harmlessly in the Central Atlantic, Olga moved across the Greater Antilles and made landfall in Hispaniola, resulting in multiple deaths across several islands. Its remnants also brought tropical storm force winds to South Florida about a week after forming near Puerto Rico.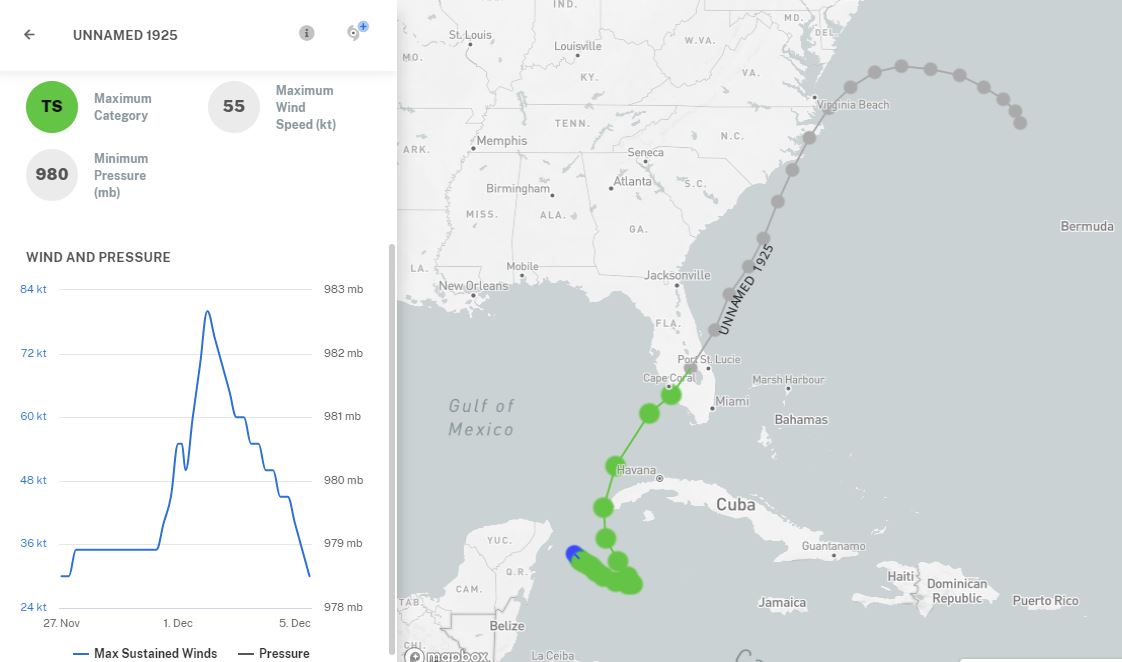 The only December Tropical Cyclone on record to make landfall in the contiguous United States was an unnamed system that formed in late November to the South of Western Cuba. It made landfall near Fort Meyers, Florida on December 1st with maximum sustained winds estimated around 65 mph. The storm caused numerous deaths and millions in property damage.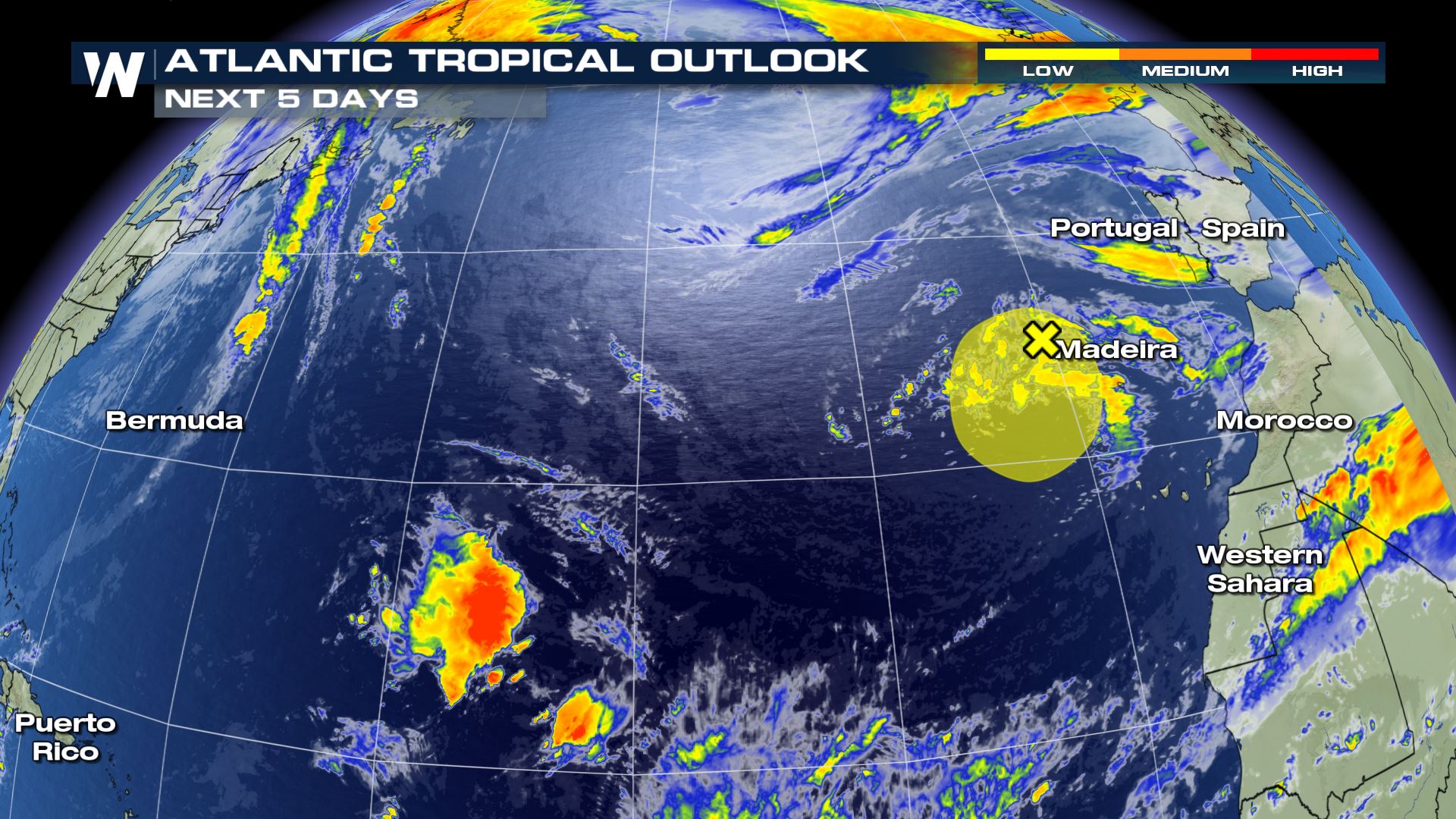 So, will we have a named tropical cyclone this December? It's possible but doesn't look promising at the moment. The area of interest highlighted above was removed from the National Hurricane Center outlook on December 2nd, so there aren't any areas that current have tropical or subtropical potential. That doesn't mean, however, there can't be any later this month, especially with plenty of warm water left in the Caribbean.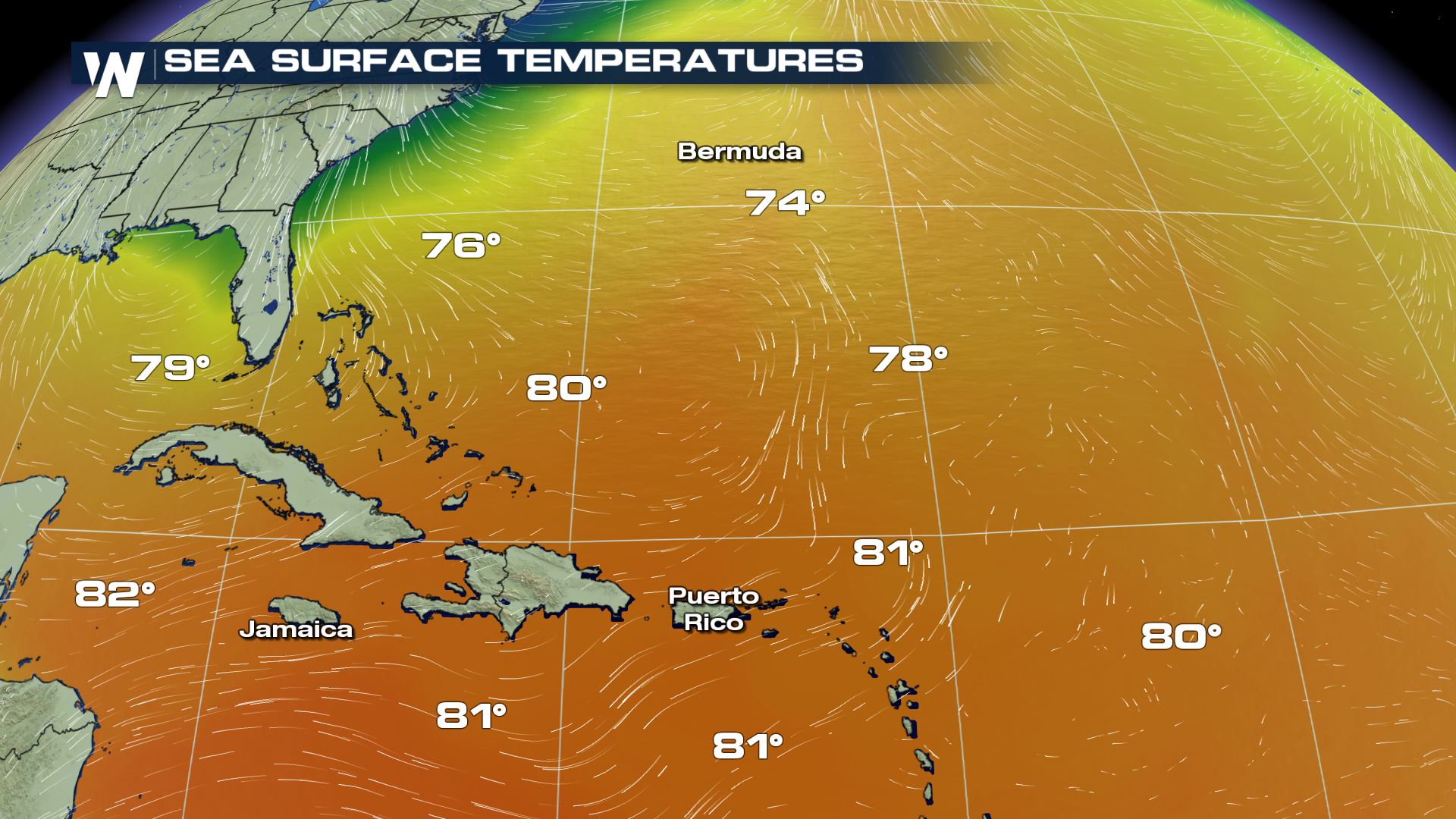 Why do storms form less often in the winter and spring? It has a lot to do with heat content. While oceanic and atmospheric heat is waning, there are still areas that could support the formation of a tropical cyclone later this month, or even through the rest of winter.
Here's a look at historical track of storms that have formed from January through April. May is typically when waters in the North Atlantic Basin begin to warm more significantly and can support many more "offseason" tropical systems.