Cool temperatures and light winds have allowed areas of dense fog to develop this morning from the Mississippi and Tennessee Valleys all the way down to the Gulf Coast of Texas.  You will want to use caution if you have any morning travel plans in these areas.
Fog Alerts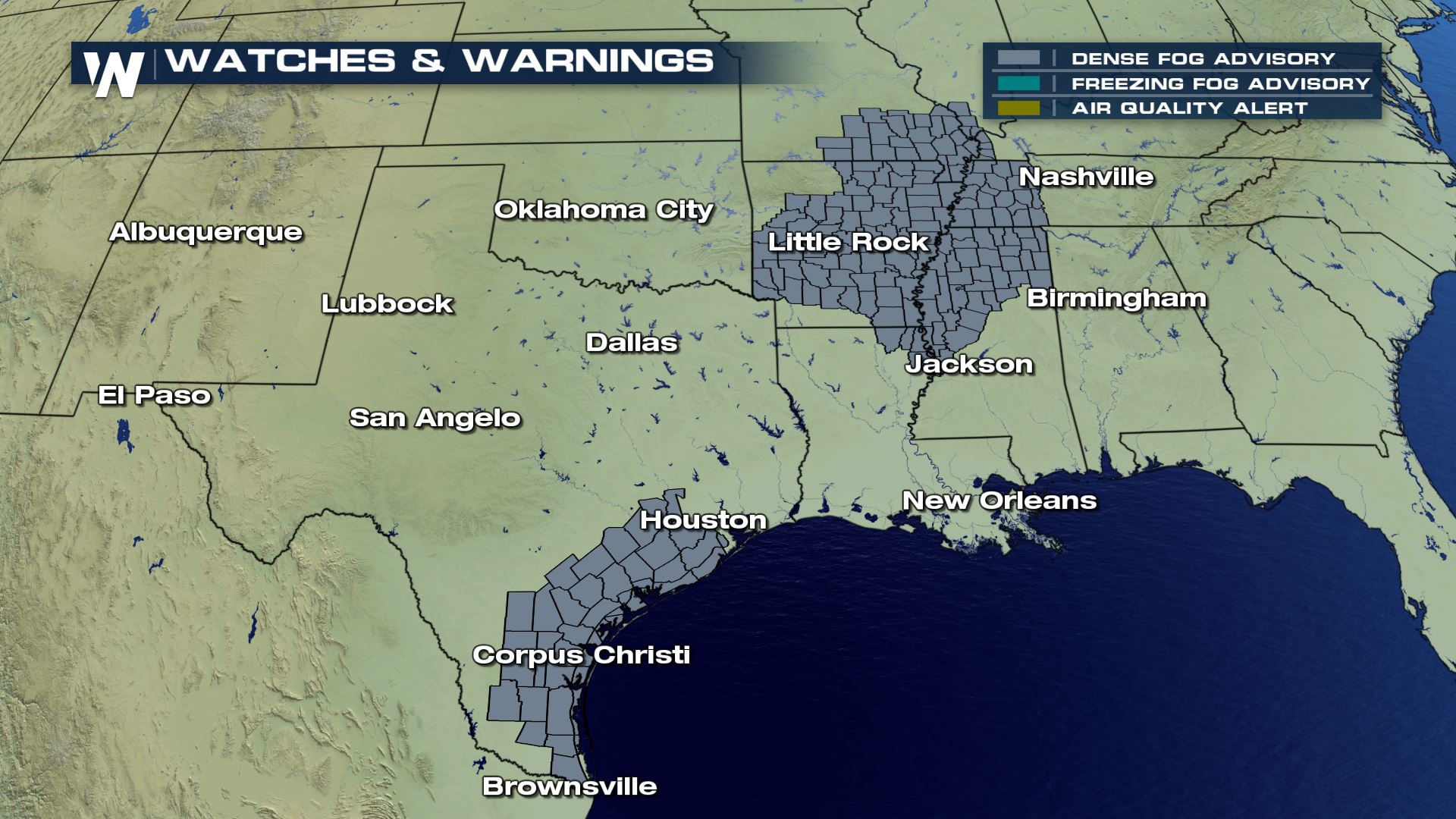 Dense fog advisories have been issued across Arkansas, Mississippi, Tennessee and Texas through the early morning hours.  Areas that are under a fog advisory can anticipate visibility readings below 1/4 of a mile leading to very hazardous driving conditions. Be prepared to drive slowly and use your low beam lights in these areas.
Morning Visibility Reports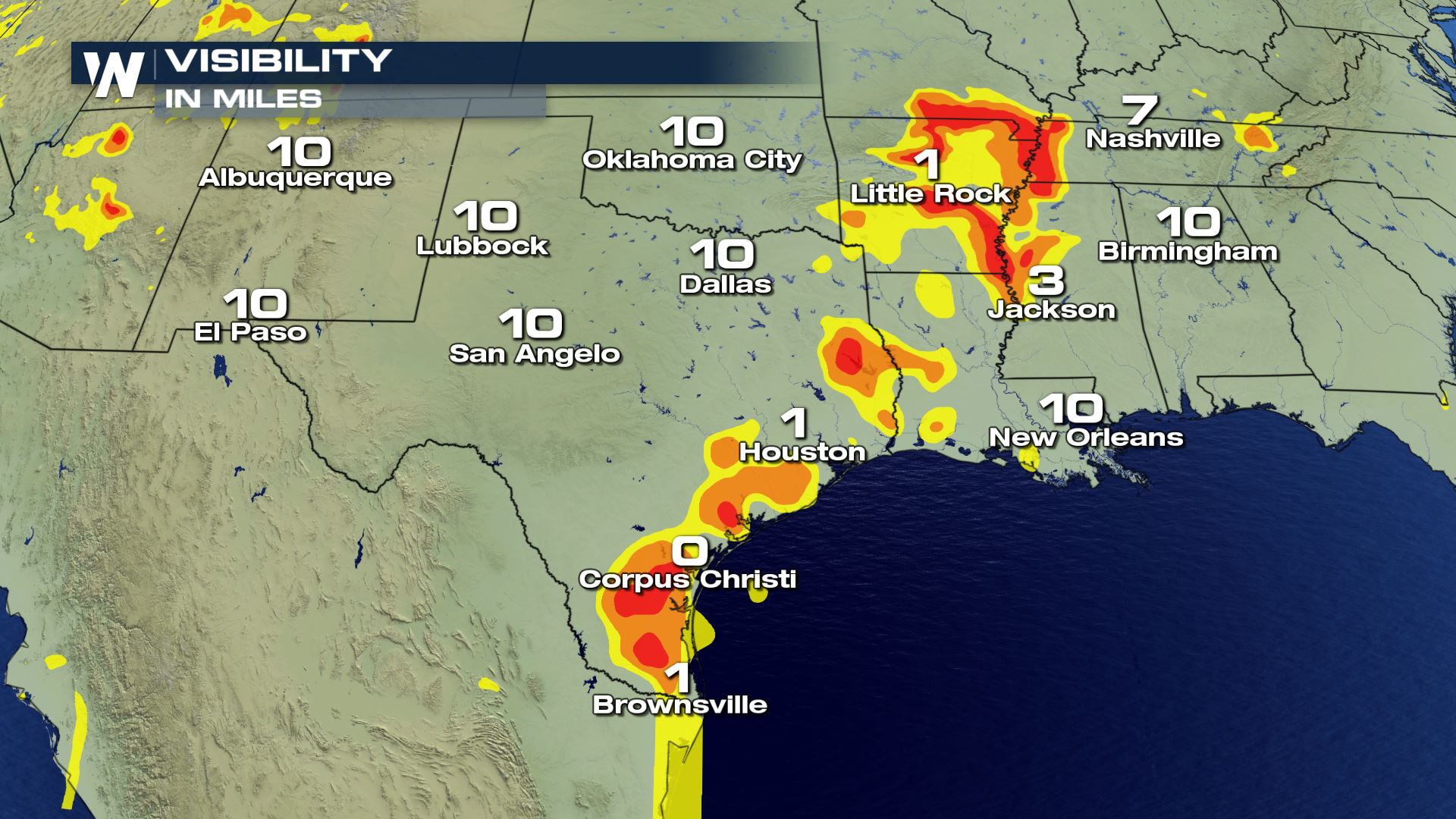 You can see several areas have visibility below 1 mile including cities like Little Rock and Houston.  You will want to give yourself plenty of time to reach your destination this morning.  The fog will be burning off later this morning as temperatures begin to warm. Keep checking with WeatherNation for the very latest updates.