ROCKIES to PLAINS - the worst of the wintry weather has fallen which means for most, the Monday morning drive should be in better shape. There will still be some slick spots on the roads and perhaps some icing. Our top snowfall totals have been in the Colorado Rockies where ski resorts such as Crested Butte, Copper Mountain, Breckenridge, and Loveland Pass all exceeded 1 foot of snowfall.
In the lower elevations, Castle Rock received 12.5", Denver Airport received 7.5", and other spots near Aurora had over 10". Meanwhile, in the Plains widespread totals around 4" were received.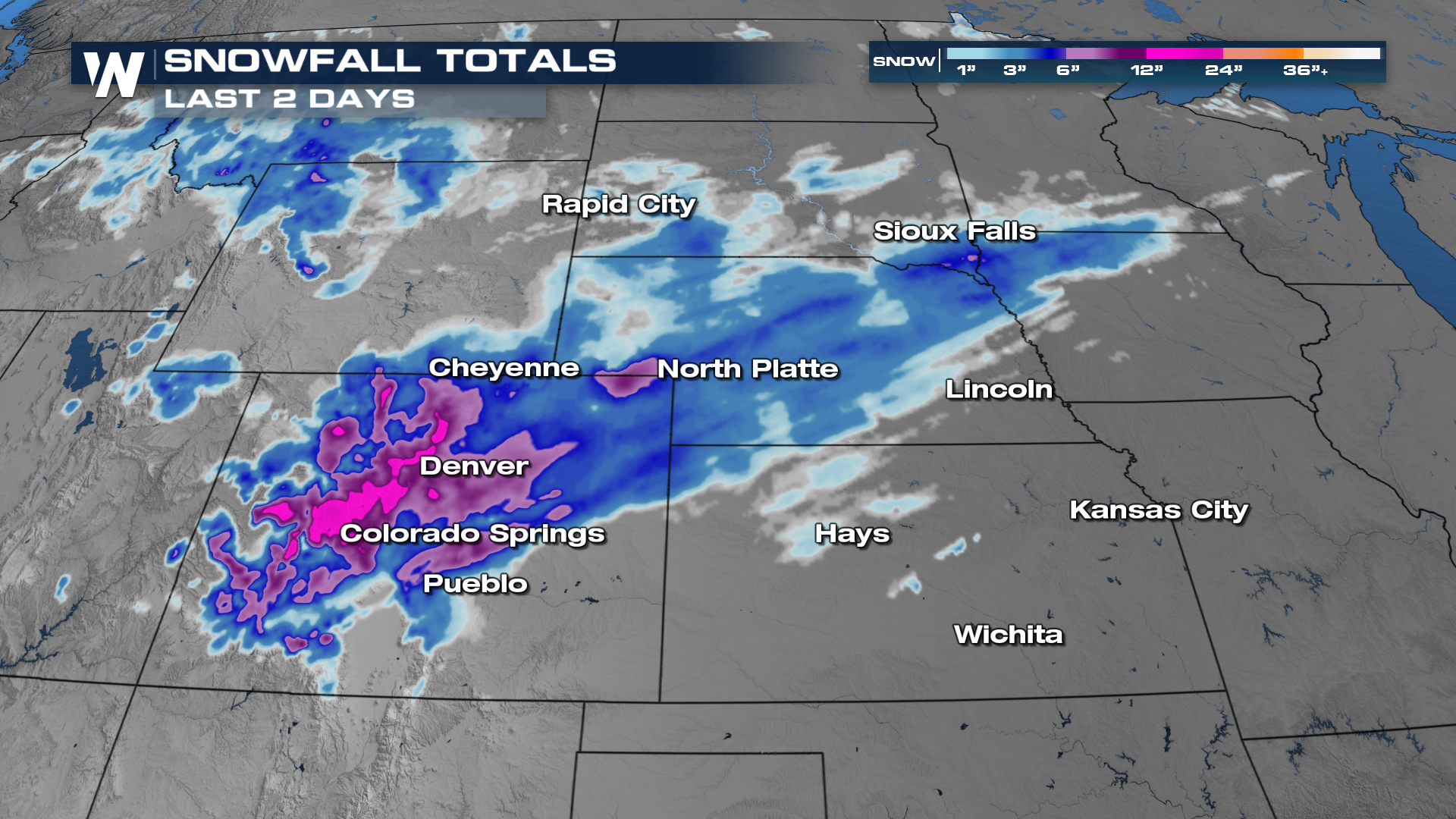 Through Monday, additional snowfall is likely through New Mexico, but not much to impact the morning drive. What could be more concerning is the ice and sleet that forecast models are pushing out for west Texas and Oklahoma. Be cautious on the roads and if your morning low is below freezing, assume there is black ice.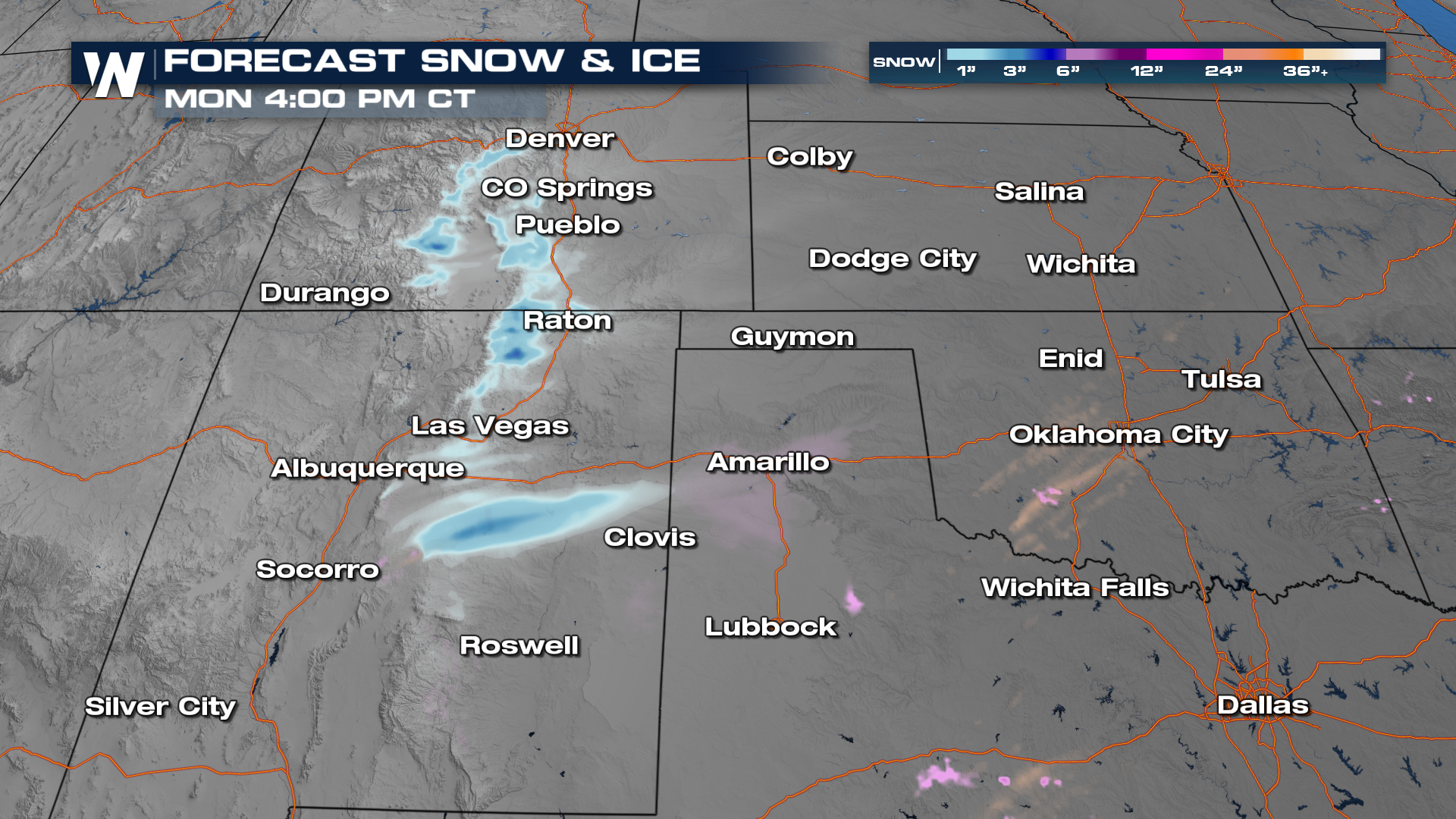 Temperatures will continue to drop as we get into Halloween Night, so be sure to watch WeatherNation for details on how to dress appropriately for trick-or-treating!