A Severe Thunderstorm Watch has been issued for much of Virginia, Pennsylvania, West Virginia and Ohio for the possibility of an extremely strong line of storms set to move through later this evening. Washington, D.C.; Baltimore, Maryland and Charlottesville, Virginia are included in the Watch. Philadelphia, Pennsylvania and Richmond, Virginia are also among some of the major cities that could also be dealing with severe weather later this evening.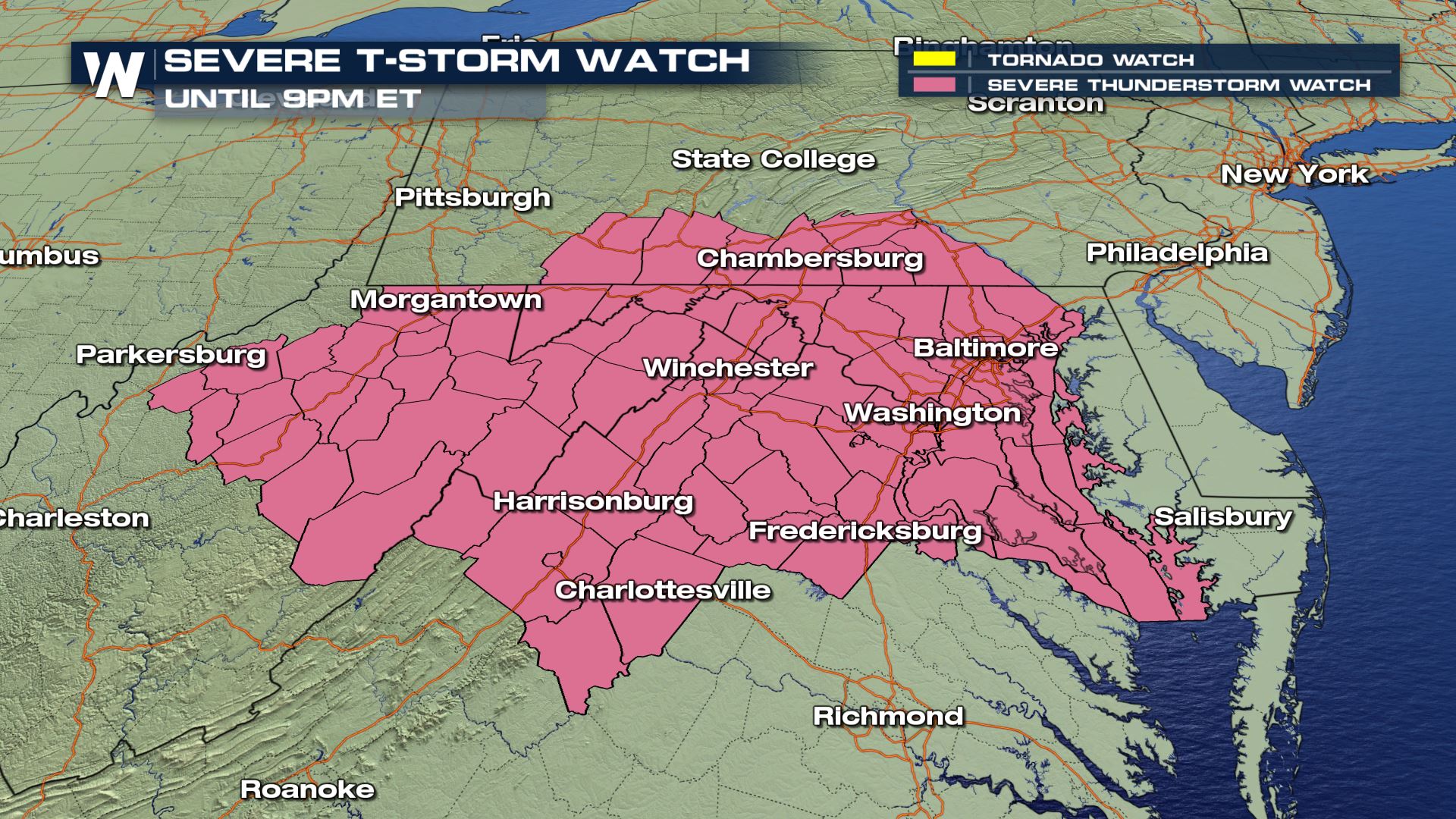 A line of severe storms was moving through Ohio, Pennsylvania and western Maryland late Monday evening, and as it moves east, it's expected to develop into a very strong line of storms with a mainly wind damage threat. The Storm Prediction Center (SPC) mentioned the possibility of the storms congealing into a derecho,
an unusually strong line of storms noted for having widespread wind damage
. Wind gusts could approach 70-80 miles-per-hour (MPH), meaning the possibility of widespread power outages is likely. The timing for Baltimore and Washington looks to be around 7-9pm ET tonight, while Philadelphia and Richmond will see storms a bit later than that (and likely a bit weaker). If you're watching from the threat zones, make sure that anything on your lawns (toys, chairs, etc.) is picked up and brought inside. Charge your cell phones in case you lose power.  The WeatherNation app is a great way to get weather warnings, and also if you have access to a garage or carport, it's probably a good idea to have your car in that as well. More storms are possible for the same area on Tuesday, though things are expected to settle down some by Wednesday after an active stretch.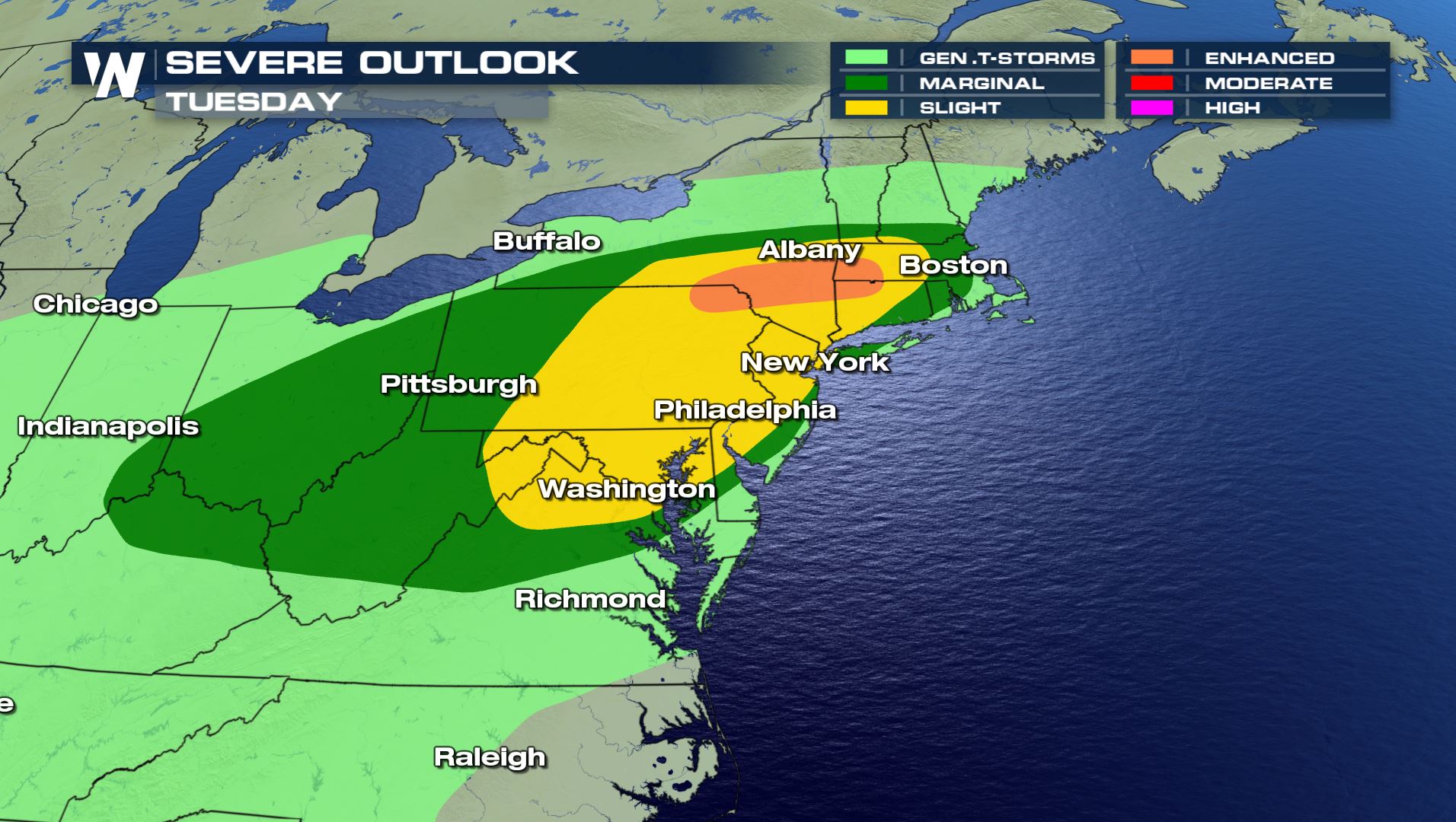 Stay with WeatherNation for the latest on this possible high-impact severe weather event. For WeatherNation: Meteorologist Chris Bianchi