California's largest wildfire continued to burn rapidly Wednesday into Thursday morning, consuming another 50,000 acres in just a single night. For perspective, that's the *total* size of many wildfires ongoing in the western United States at the moment. https://twitter.com/WeatherNation/status/1423358145863159808 Video footage from WeatherNation Field Correspondent Brandon Clement showed the intense fire whirls combing through structure after structure. Fueled by intense winds and warm temperatures, along with low humidity, the fire tore through the town of Greenville, California. Take a listen to Brandon's description of the aftermath on Thursday (below). https://twitter.com/WeatherNation/status/1423388341328916480 According to officials from the the Lassen National Forest area, the Dixie Fire burned through approximately 75% of the town's structures. Firefighters were trying to keep the flames back and save properties, but then had to switch and help law enforcement evacuate any remaining people in the area.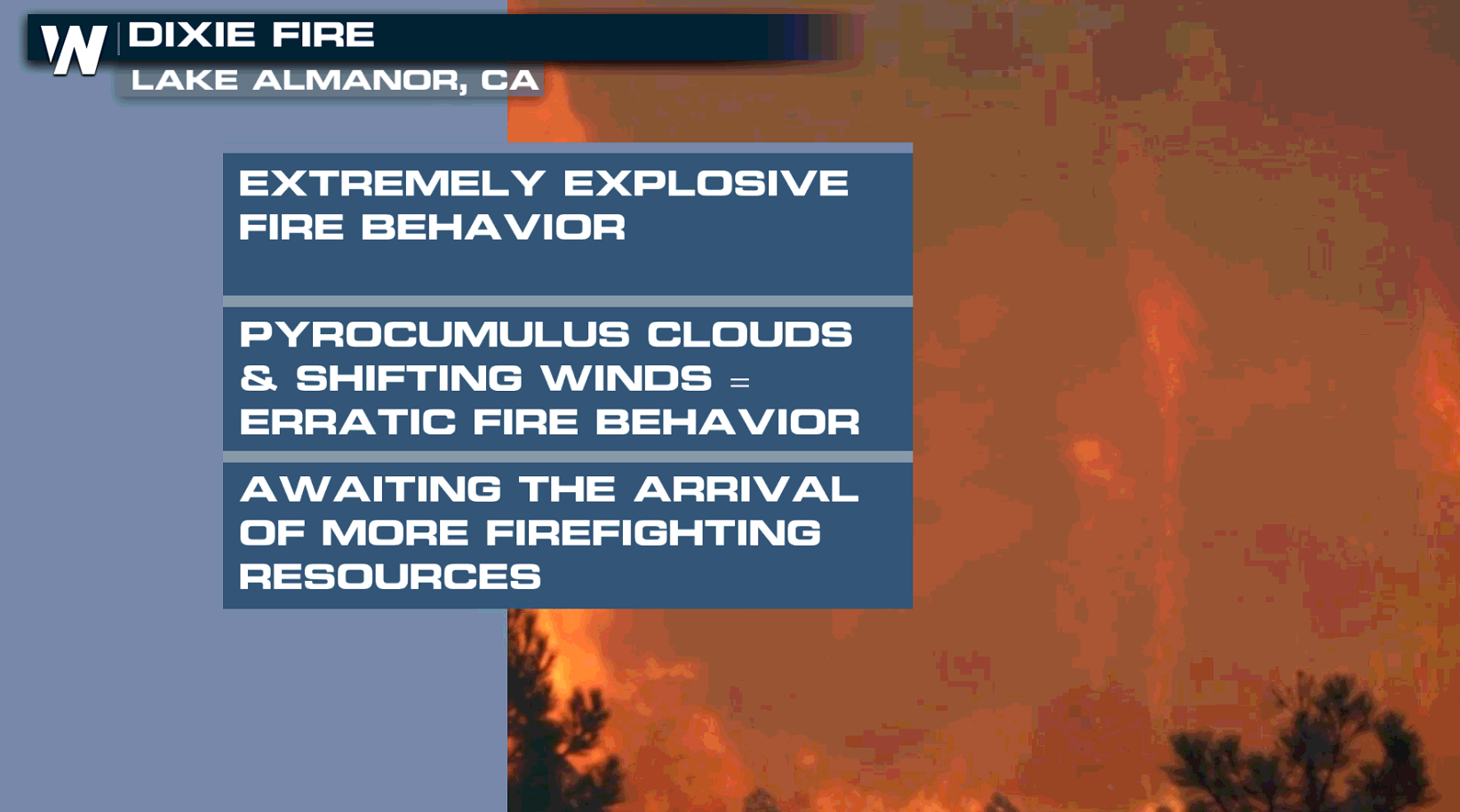 Greenville, CA was settled by modern-day English settlers in the 1860's during California's gold rush era. It is located in Plumas County and had a population (as of 2010) of about 1,100 people.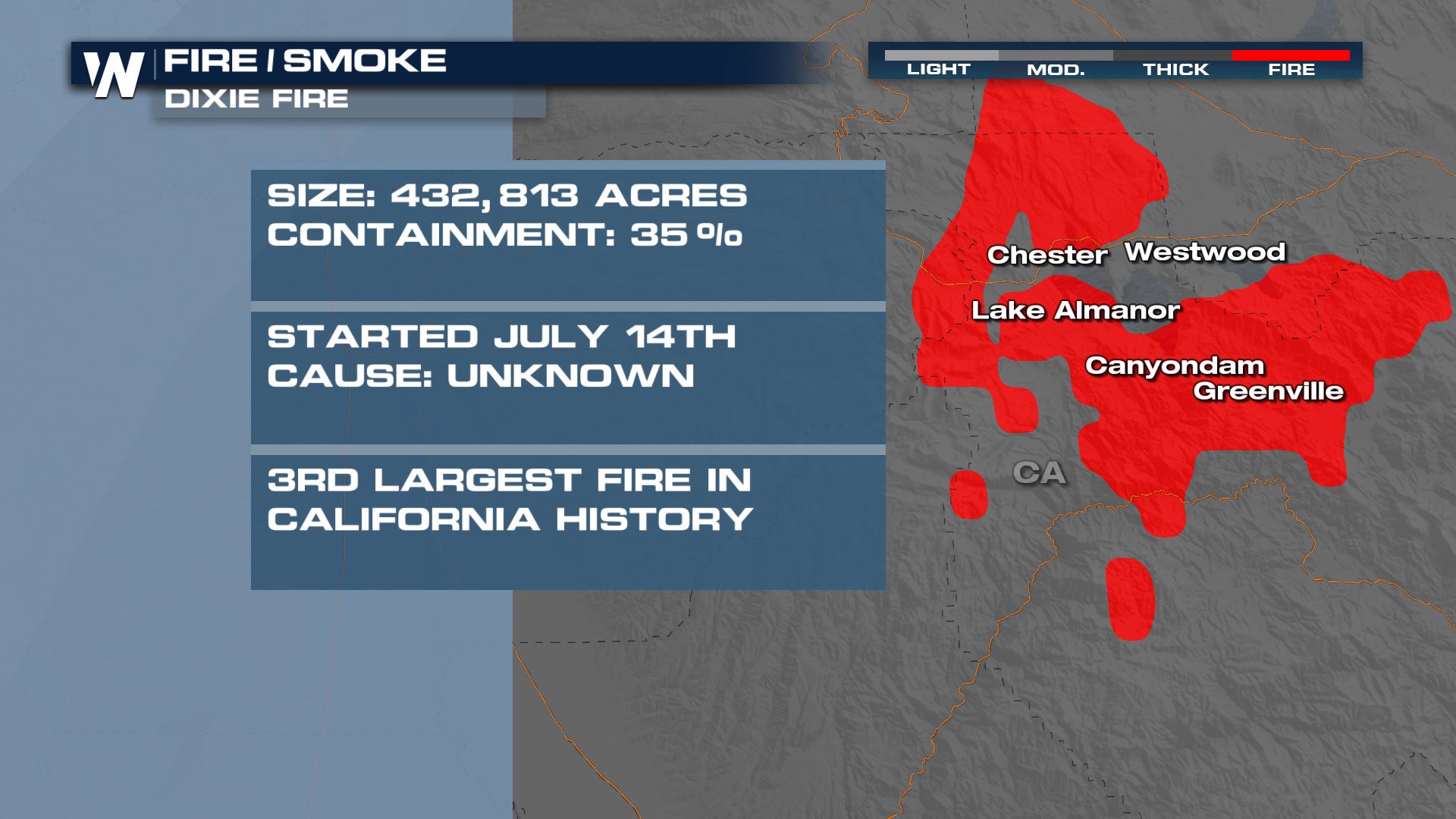 The Dixie Fire started in mid-July (cause is still under investigation) and has burned in steep, difficult terrain and through very, very dry fuels. As of Thursday it was California's 6th-largest wildfire in recorded history.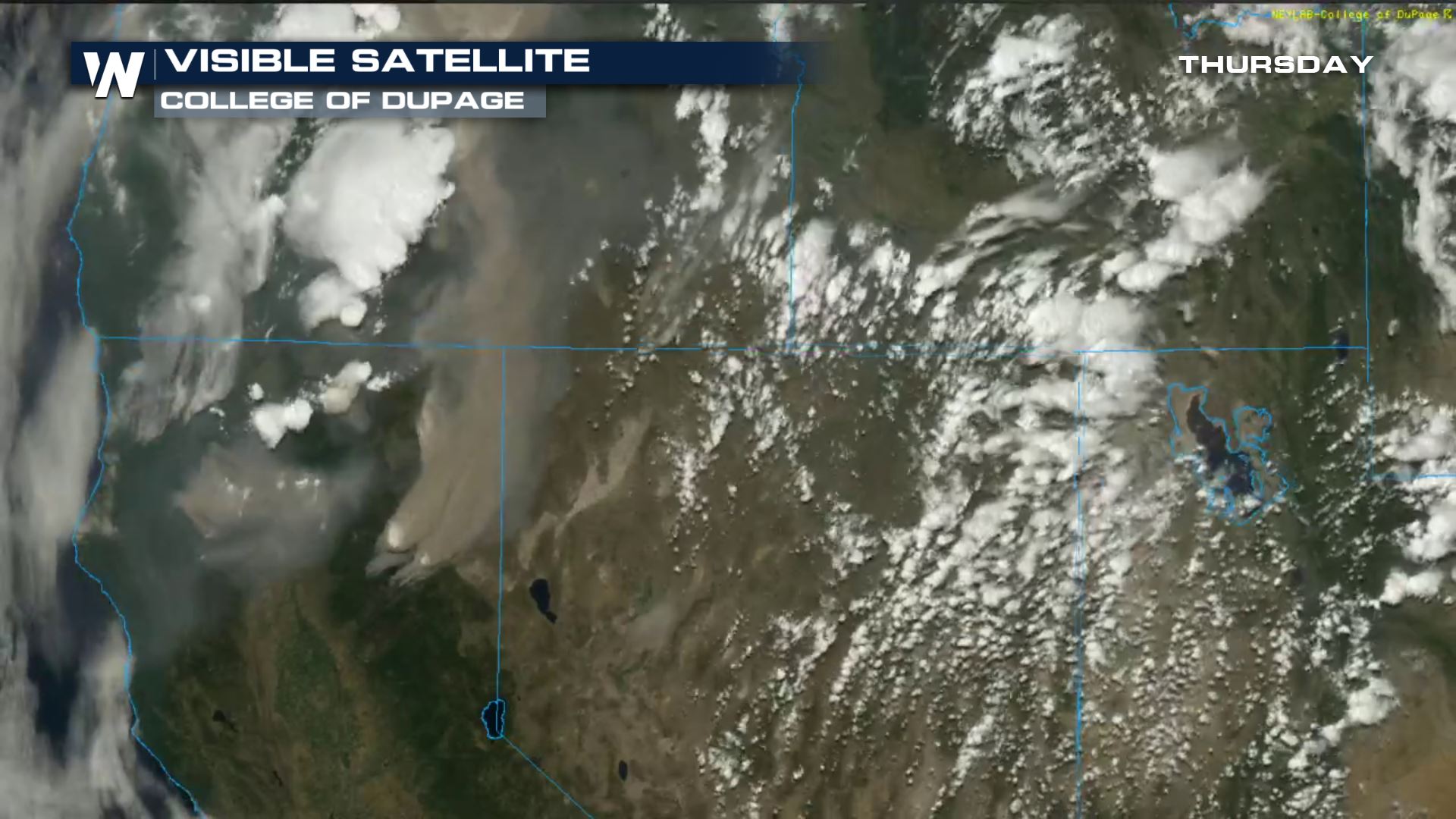 From space, NOAA's GOES Satellites showed the large plumes of smoke billowing off the Dixie Fire from Thursday. Shown via the brown colors above, this smoke is traveling hundreds (to thousands) of miles across the Northwest and West U.S.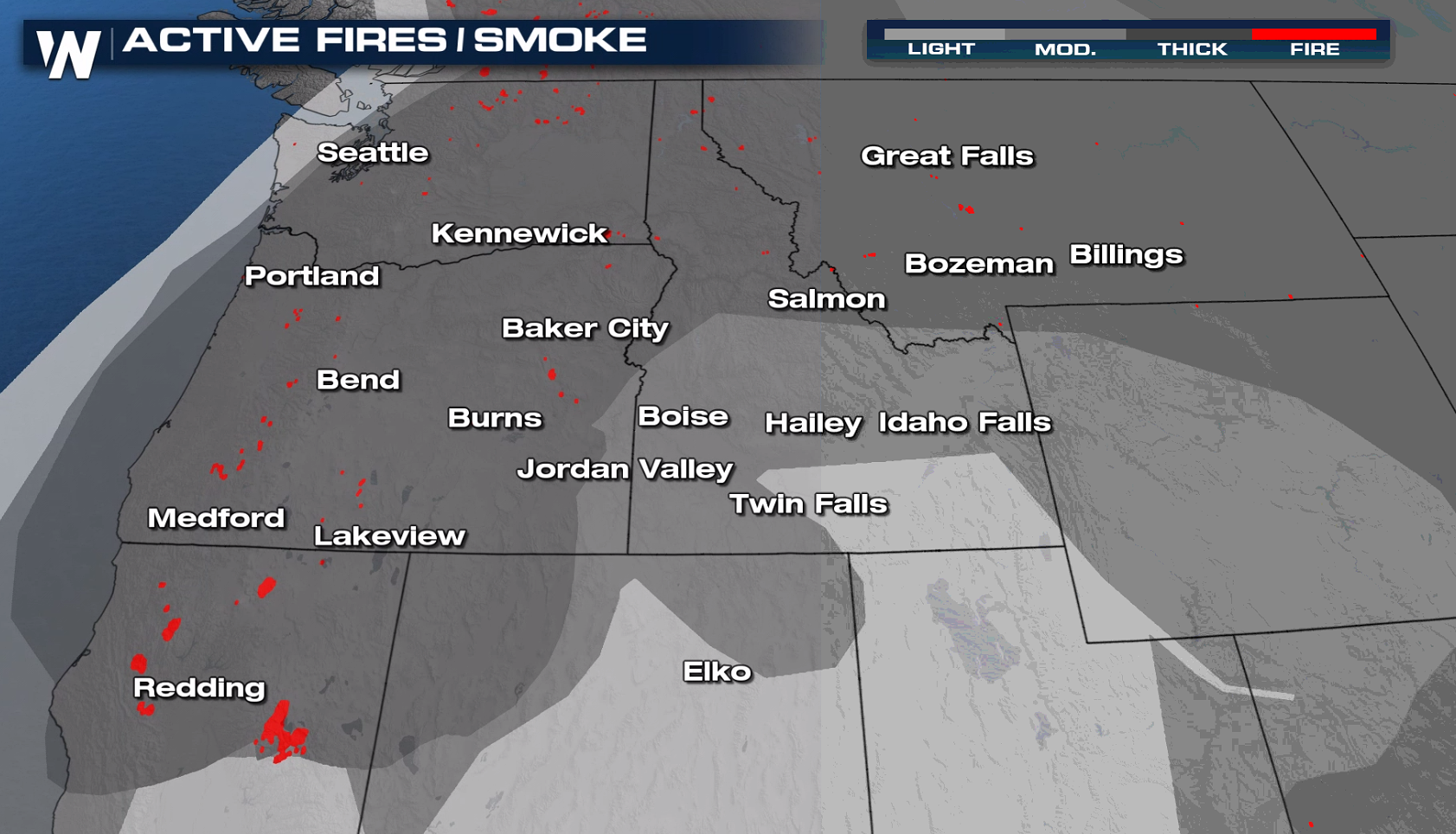 We will continue to update you on the wildfire situation here on-line and also each hour at :50 past the hour in our Western Regional Forecast.