Larry is transitioning into a subtropical storm as it moves into colder waters of the North Atlantic after making landfall in Newfoundland, Canada very early this morning. It remains a strong system with winds of 70 mph but will be weakening today and dissipate tomorrow as it approaches Greenland.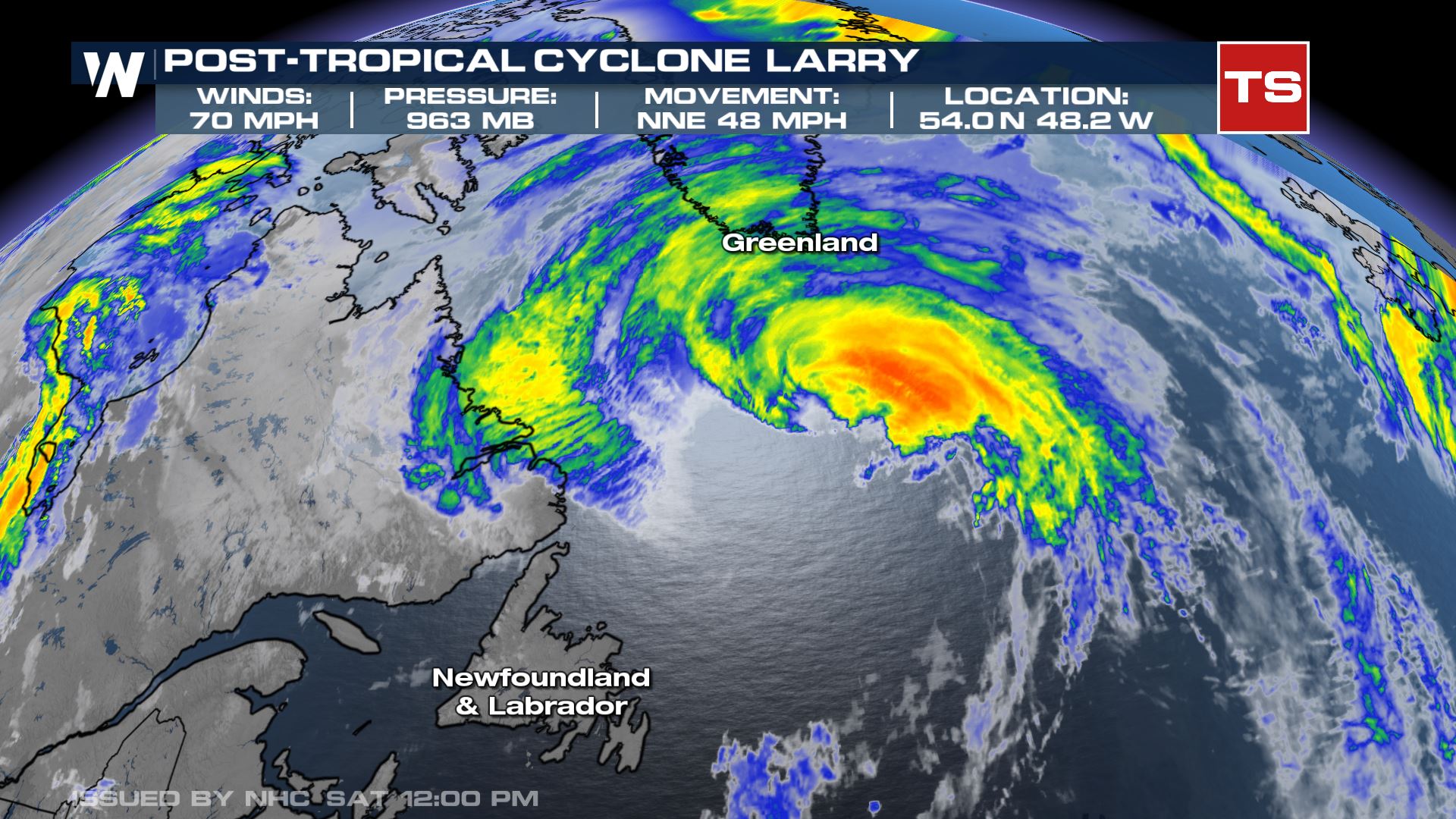 High surf and rip current risks remain a concern through the weekend for the Northeast and Southeast coasts even as Larry continues to move away from land. Be careful at the beaches, pay attention to the flags and lifeguards and know how to escape from a rip current!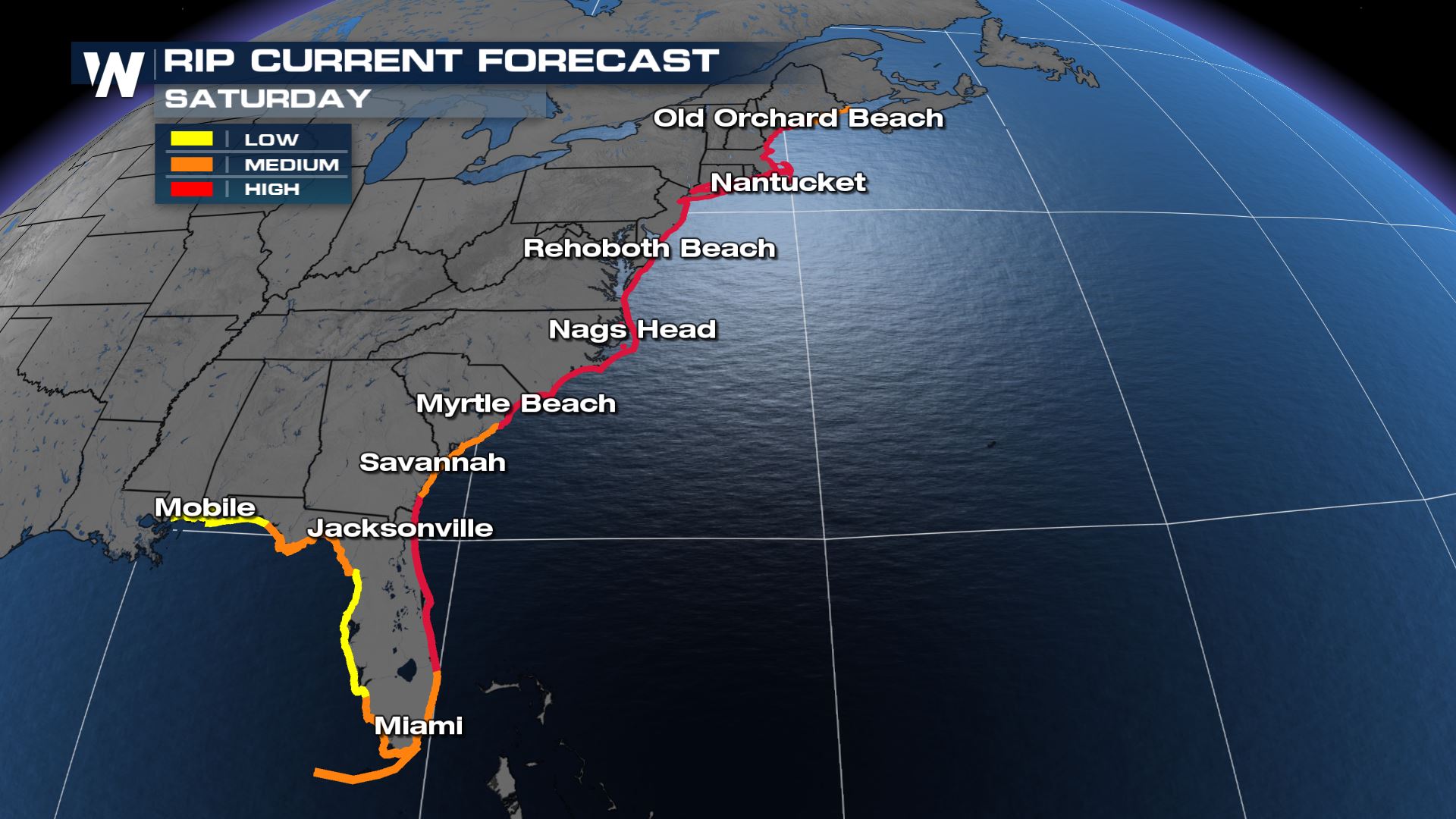 Marine alerts have been dropped for areas south of Long Island, but continue northward to the Canadian border. Gusty winds and waves of 4-8 feet will be possible today with the last lingering swells from Larry.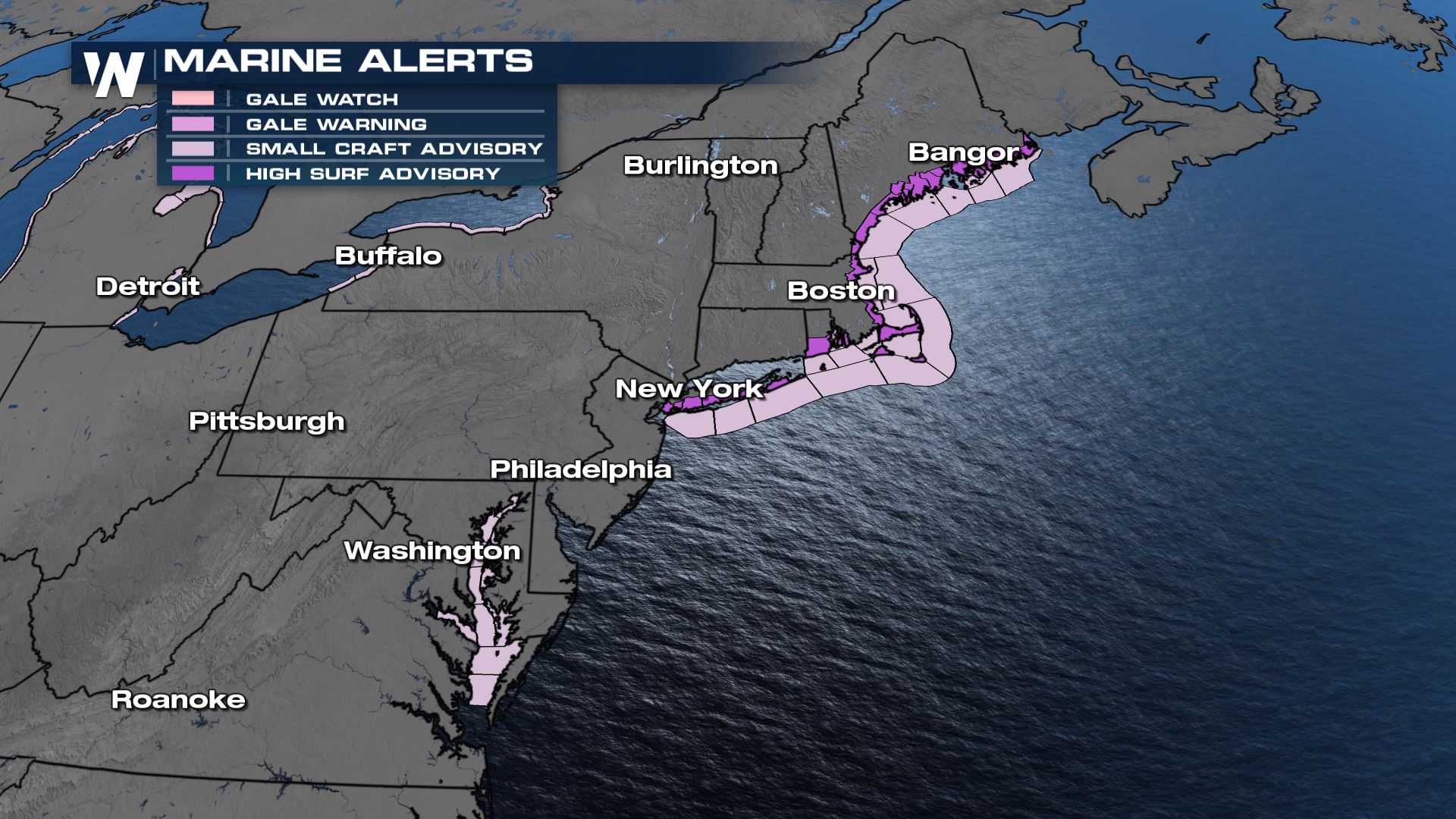 Meanwhile in Greenland we could se 3-4 FEET of snowfall as the moisture from the Atlantic gets wrapped in with very cold air!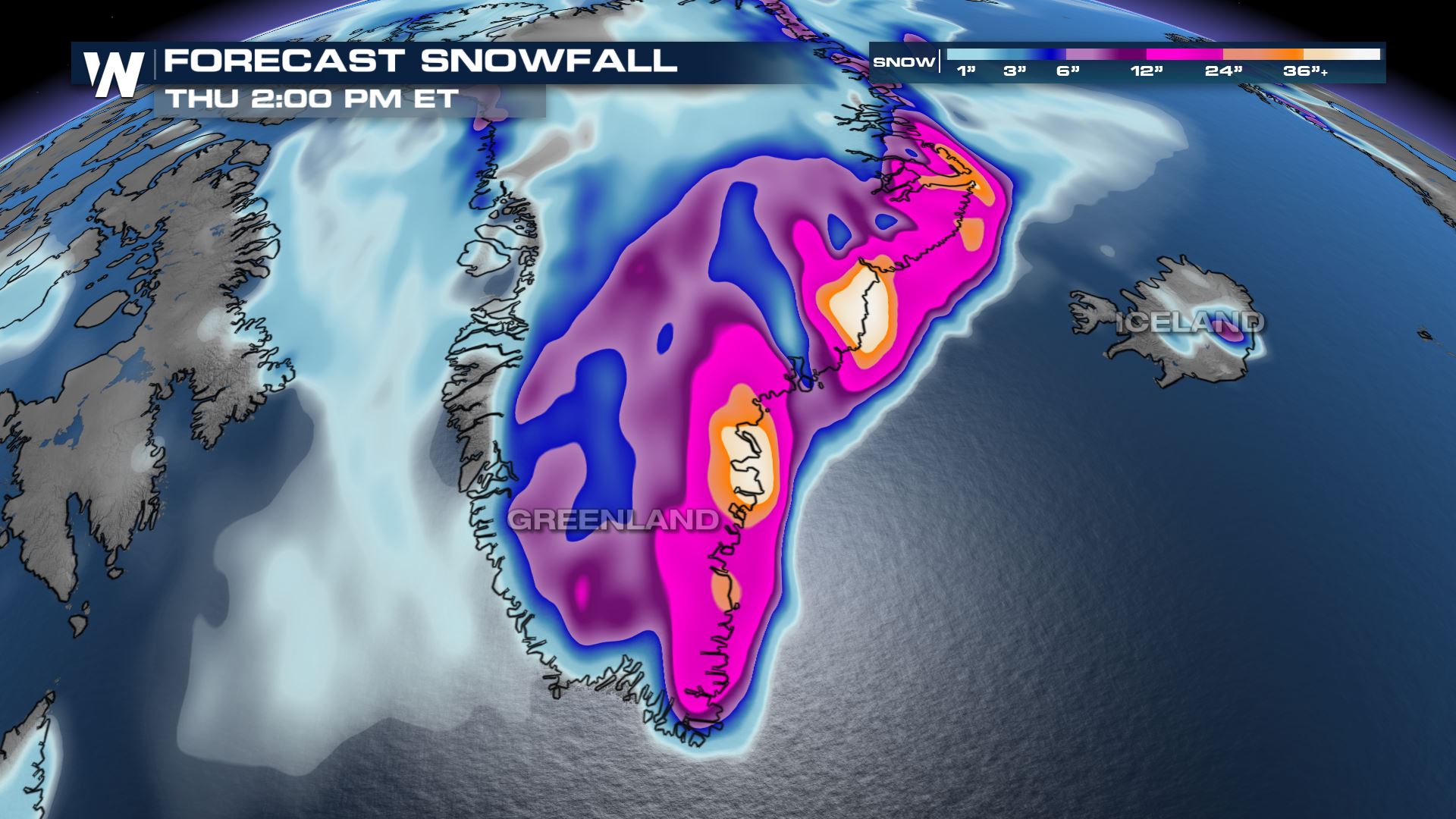 Stay with us on WeatherNation as we bring you the latest on the Tropics.