A coastal storm system will barrel up the eastern seaboard Tuesday and Wednesday bringing heavy rain, snow for some, and rough coastal waters with near hurricane force winds. The storm is expected to strengthen rapidly from Tuesday to Wednesday, potentially "
bombing out
". The storm is forecast to drop from a pressure of near 1012mb Tuesday morning, to nearly 984 by Wednesday morning.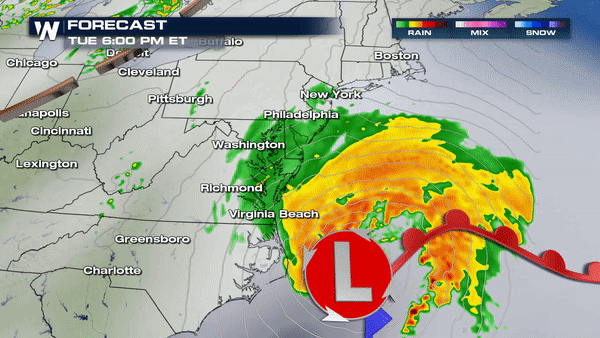 The storm has already brought snow to parts of the Carolinas Tuesday morning! A rare sight for early April. https://twitter.com/WeatherNation/status/1113071761124286464 The strength of the storm will generate powerful winds and waves over the Atlantic waters, creating hazardous seas and conditions for mariners. Conditions will be windy at the coastline for many cities, but will be strongest over the Atlantic waters with winds potentially over 50 mph sustained. This will create gale conditions and dangerous boating with extreme winds and seas. Wave heights off the northeast coast could peak as high as 15-25 feet through Wednesday! Some coastal flooding is possible along the northeast coastline through Wednesday.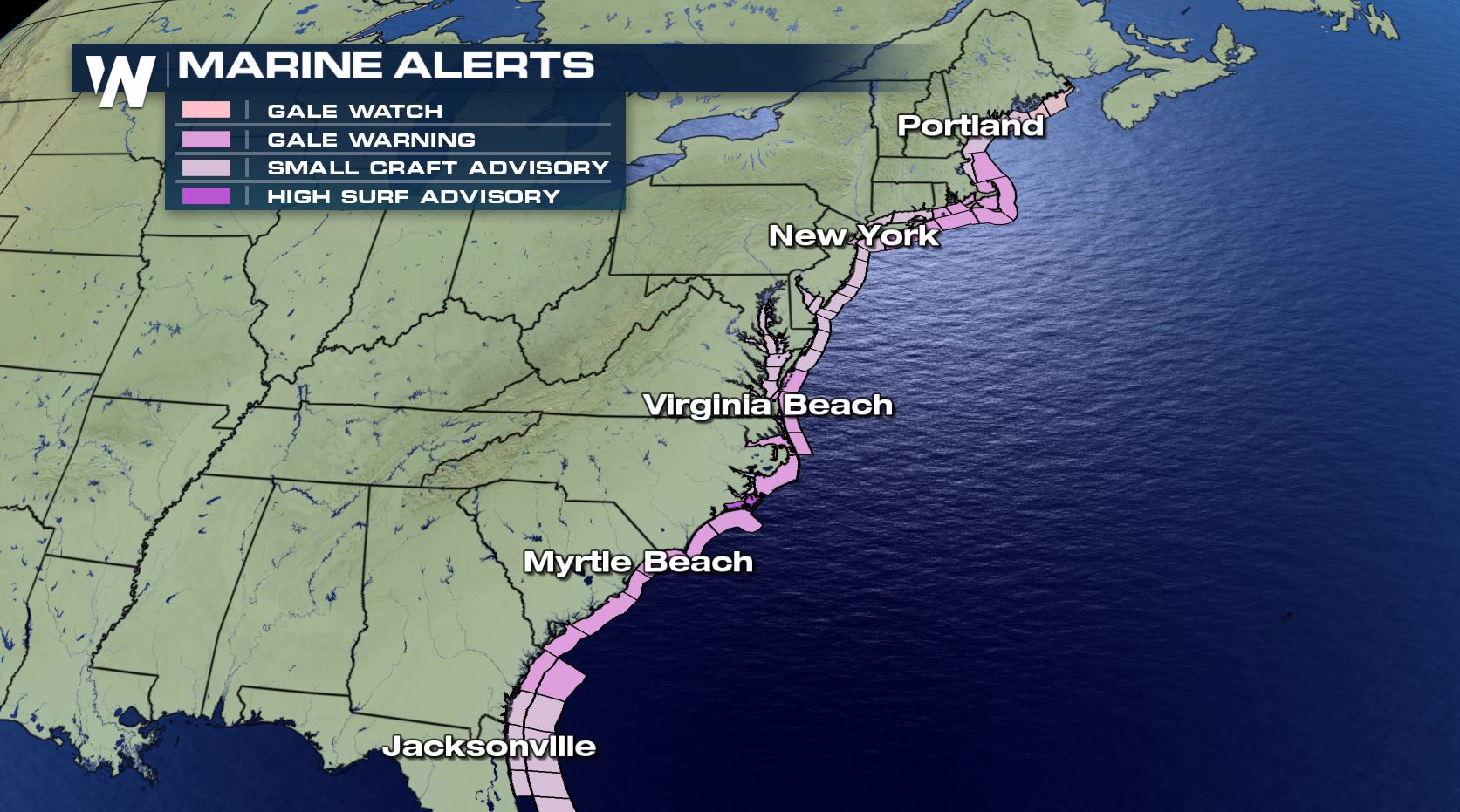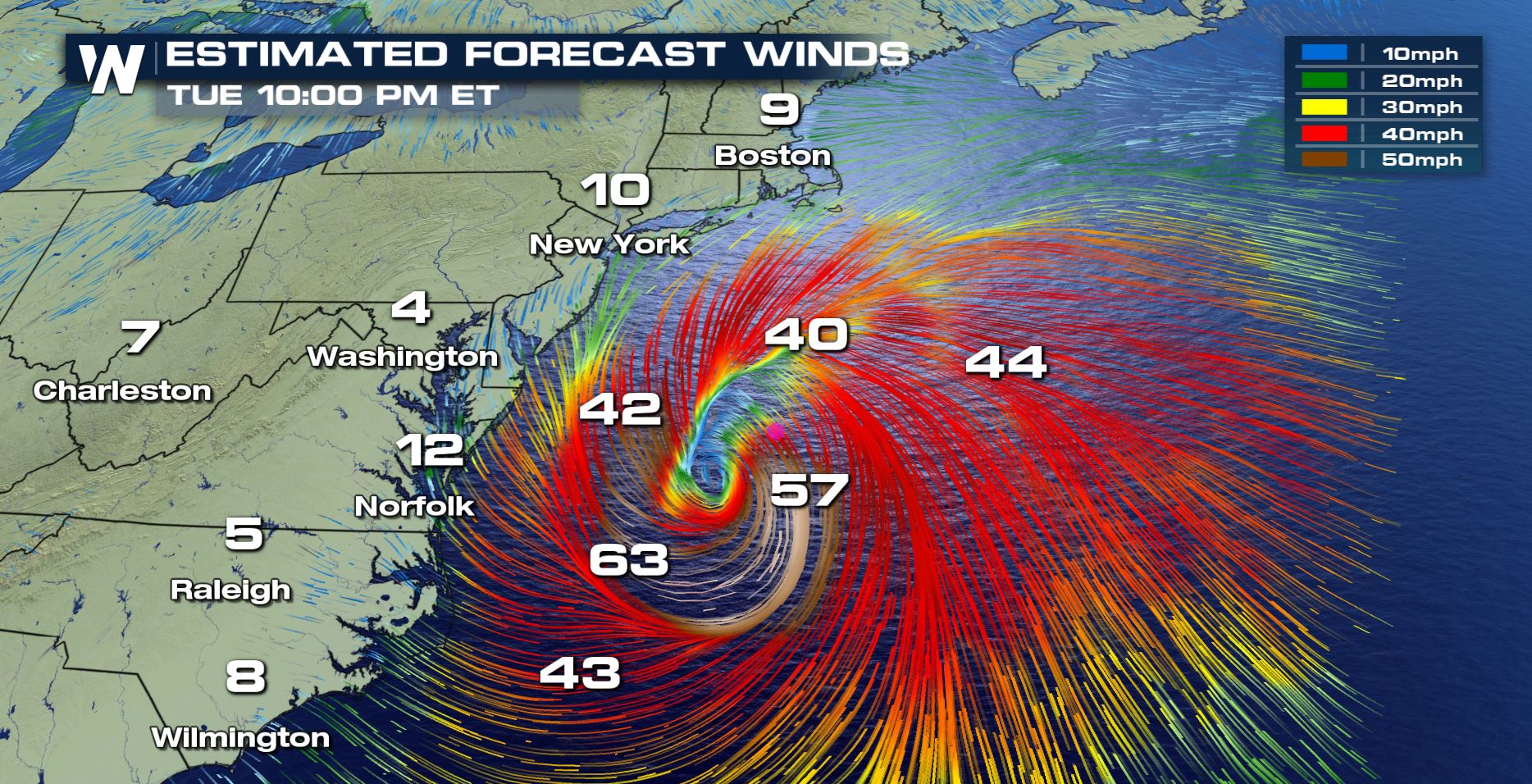 As the storm departs Wednesday through the Canadian maritimes, winds will turn westerly for much of the northeast and New England states with colder air briefly moving in. A few snow showers are possible in New England and New York's Adirondack mountains to finish this system.