SEVERE WEATHER ALERTS
A Severe Thunderstorm Watch remains in effect for potions of Virginia, Maryland, Delaware, Pennsylvania, and New Jersey. Storms will be capable of producing gusty winds, hail, and even isolated tornadoes.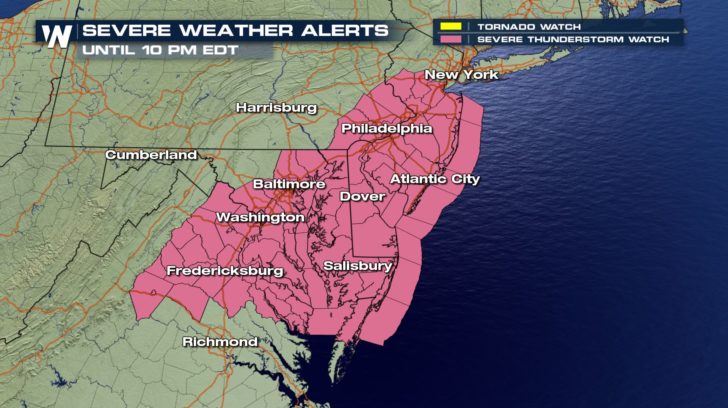 SEVERE OUTLOOK
Severe thunderstorms remain in the forecast from New Jersey south to Alabama. The primary concern will be for damaging wind gusts in excess of 60 mph. Small hail is also possible.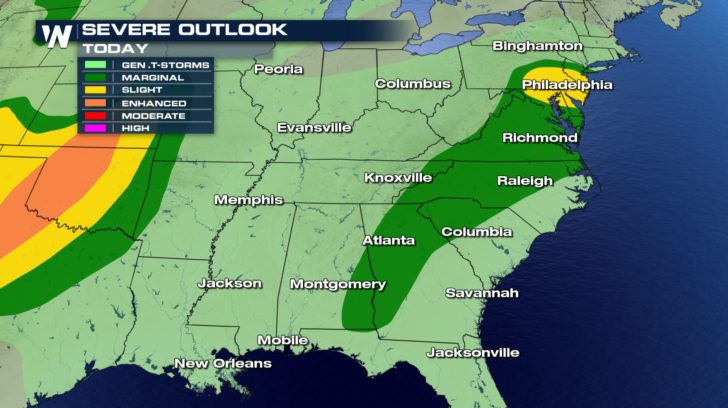 Storms may exhibit rotation across portions of the Delmarva Peninsula, eastern Pennsylvania, and New Jersey. If a tornado warning is issued for your area, head to the lowest, most central locations in your home or building. Stay away from windows until the threat has passed. Waterspouts may also form offshore.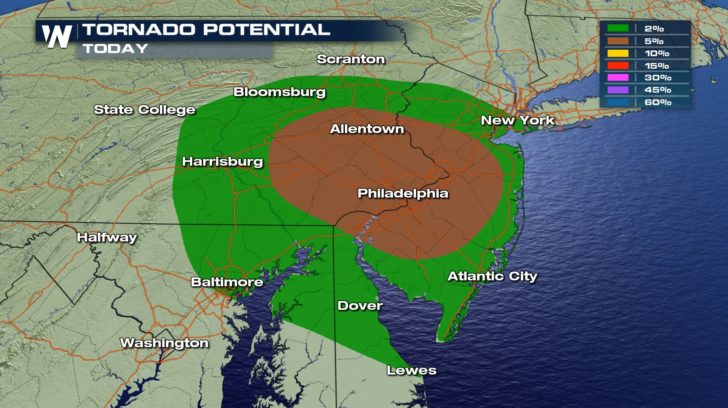 FORECAST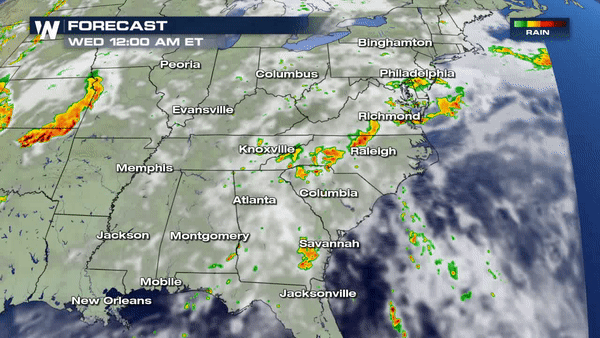 Storms will continue to fire up and down the eastern United States through late Tuesday. On top of the severe weather, the rain will be quite intense at times. Watch out for low visibility and flooding on the roads while driving.