Florida Fire Updates
On Saturday, a wildfire near Naples, Florida named the 14th Avenue Fire started. As of Sunday afternoon, the once 1500 acre fire was reduced to 900 acres due to firefighters working to contain the fire. Containment has increased to 75% according to the Florida Forest Service - Caloosahatchee Forestry Center. [embed]https://twitter.com/FFS_cafc/status/1396582222543601670?s=20[/embed] An additional fire in Florida, named the Tree Frog Fire, has also seen progress with containment up to 60% according to the Florida Forest Service - Okeechobee. [embed]https://twitter.com/FFS_Okeechobee/status/1396508971964506119?s=20[/embed] With windy conditions and above seasonable temperatures we will have to keep an eye on the fire weather across the eastern United States. Currently there are no outlooks from the Storm Prediction Center for fire weather but we will keep monitoring it.
Potential Record Heat
The Eastern United States has been feeling temperatures well above normal. In fact, many cities in the northeast have broken records from the heat. On Sunday, some notable cities below broke or tied records for this late May heat.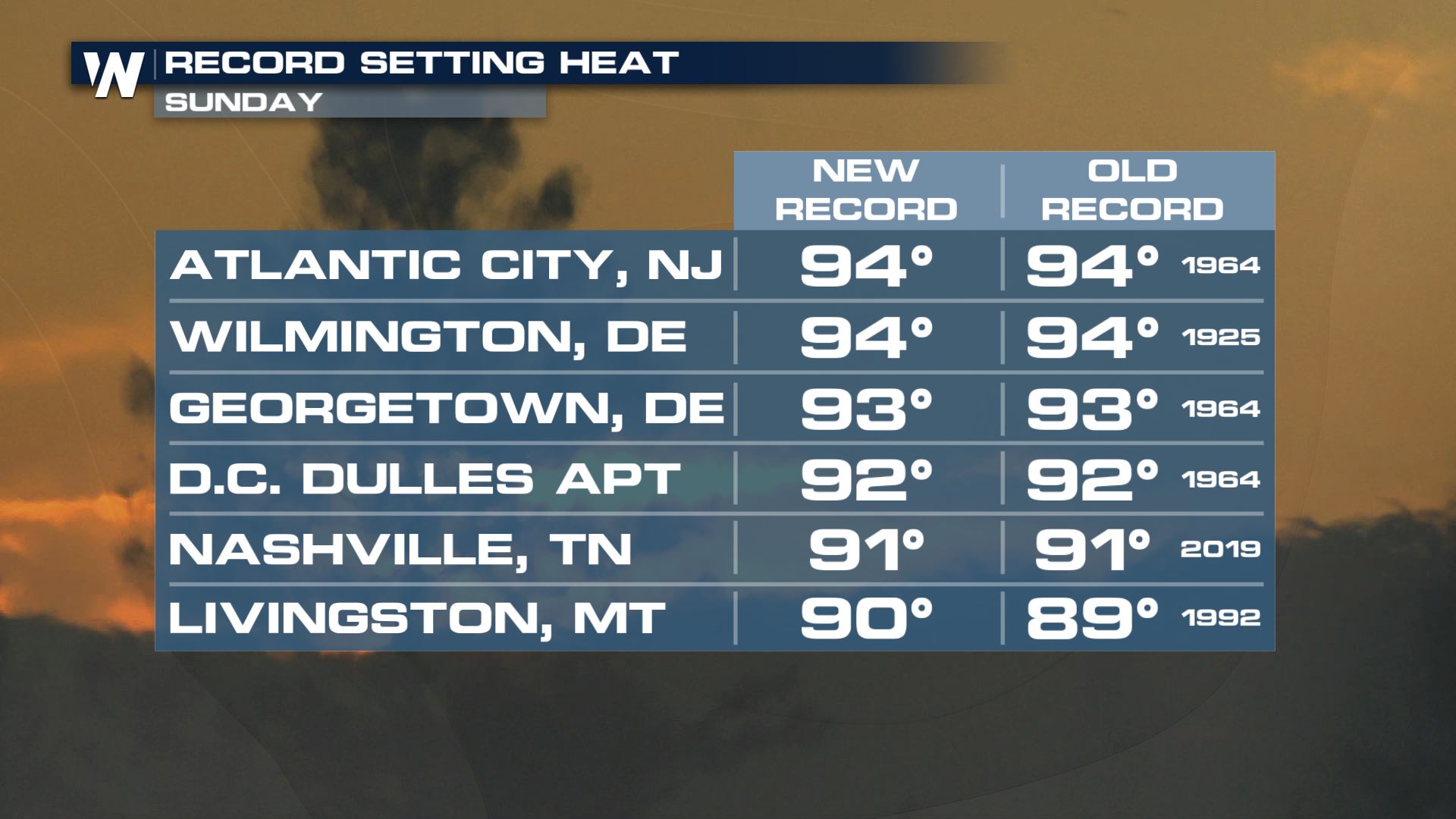 Looking ahead this potential record heat persists for the next several days. Each pink dot represents a city or town that will either break or tie a record high from Monday through Wednesday.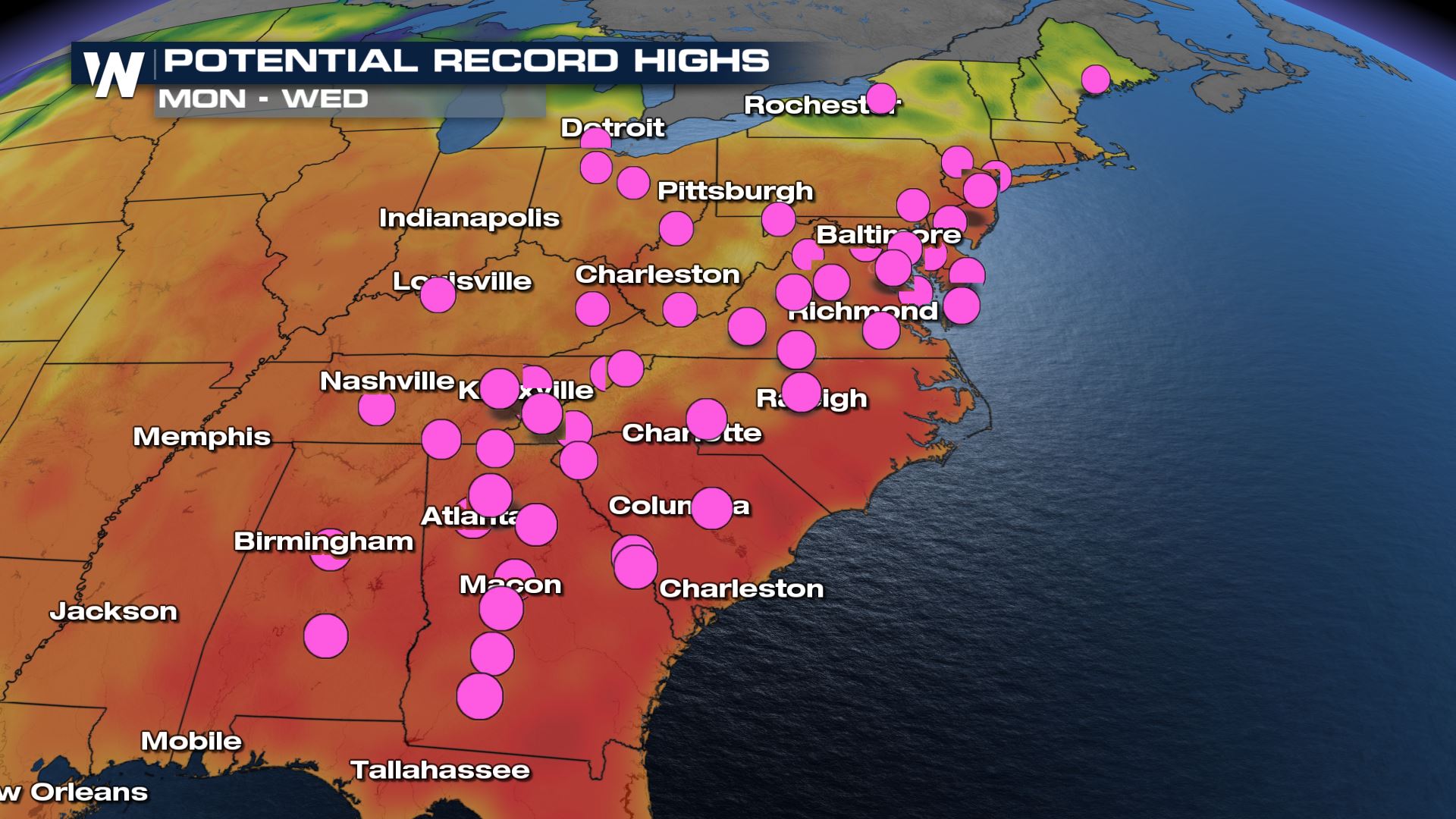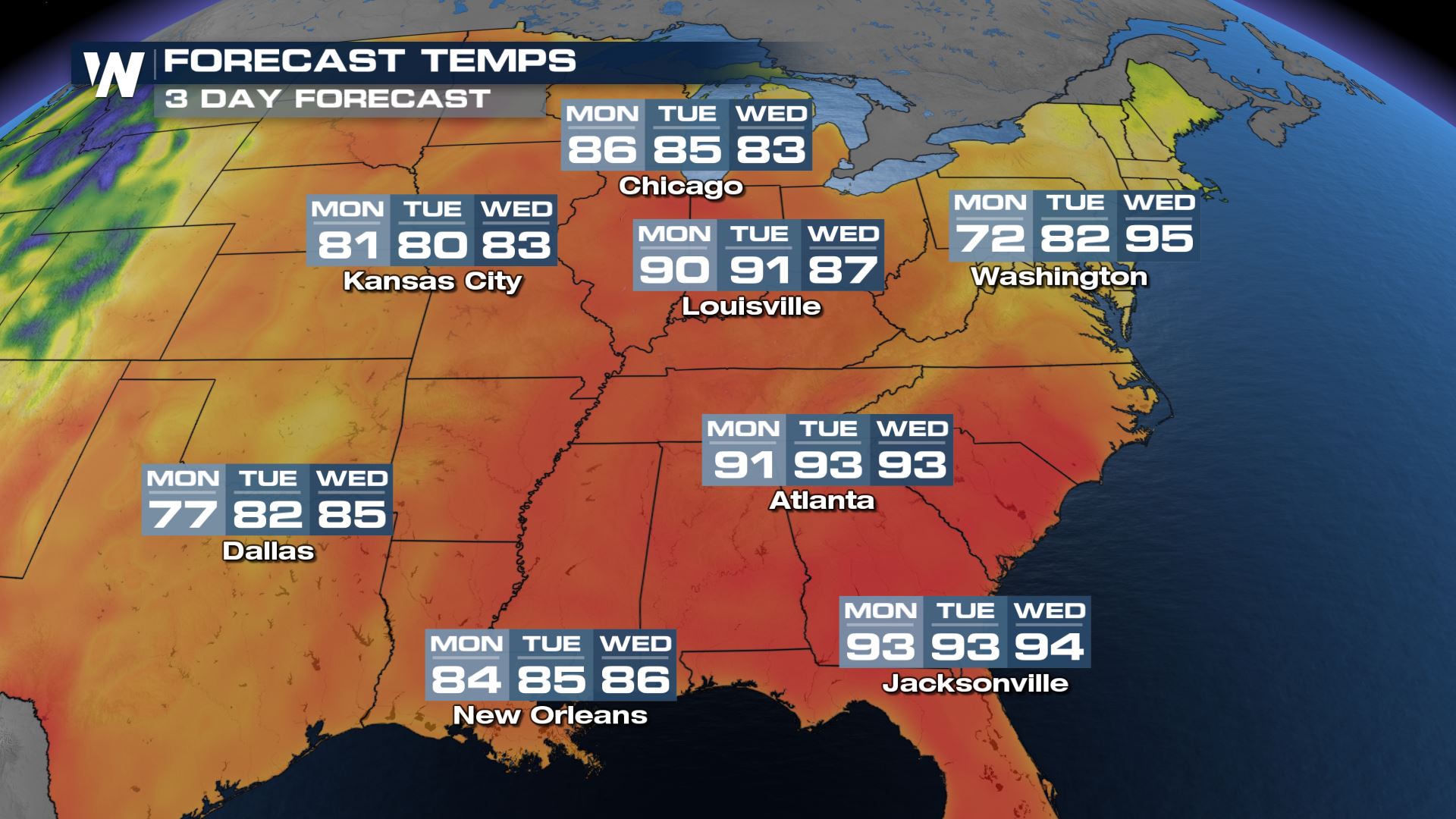 For the latest on this heat be sure to tune into WeatherNation :10 past the hour for your East Regional Forecast!