Numerous strong to severe thunderstorms moved through the Southeast on Sunday afternoon and evening, including at least one large tornado near Hattiesburg, Mississippi on Sunday night. Several other tornado warned storms moved through the Southeast, including ones near Mobile, Alabama and Pensacola, Florida late on Sunday evening and into early Monday morning. https://twitter.com/WeatherNation/status/1252024178045140992?s=20 Several reports of severe weather were noted by the Storm Prediction Center (SPC), as of Sunday evening. That included what appeared to be a large, damaging tornado that moved through south-central Mississippi around dusk on Sunday evening, near the city of Hattiesburg.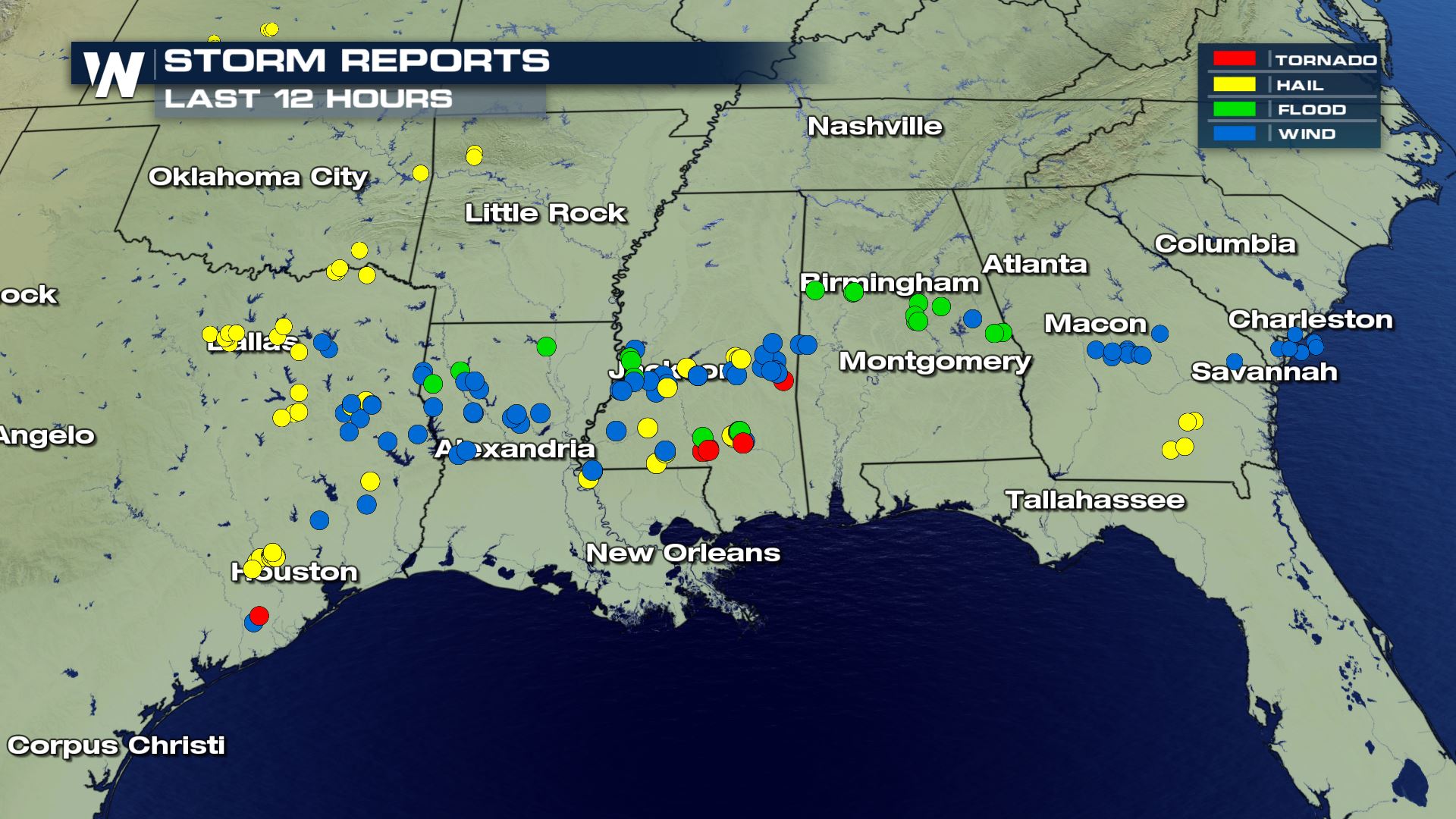 Thunderstorms are expected to continue to quickly trek to the east this mroning.  All modes of severe weather will be possible; tornadoes, large hail, and damaging straight-line winds.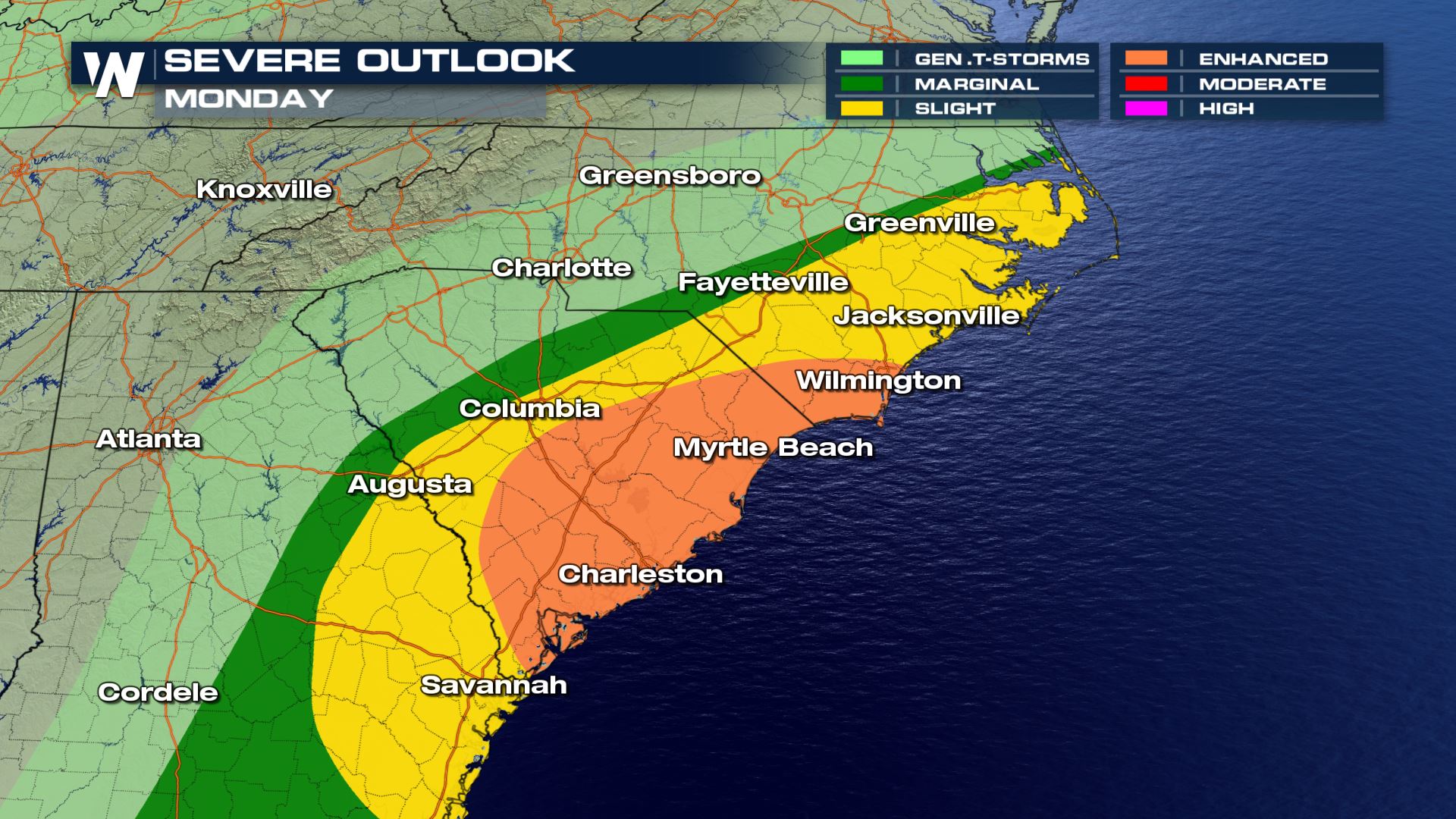 The most likely time for these storms will be Sunday afternoon, Sunday night, and Monday morning (from west to east).  The timing will be very similar to last weekend's severe weather event, which was at its highest extent Sunday into Monday.
Related Article: Sunday Tornado: Possibly Mississippi's Widest On Record
The severe weather timeline will begin a bit earlier, Saturday the 18th of April. We've written about that below.
Related Article: Saturday Sparks Severe Storms
Forecast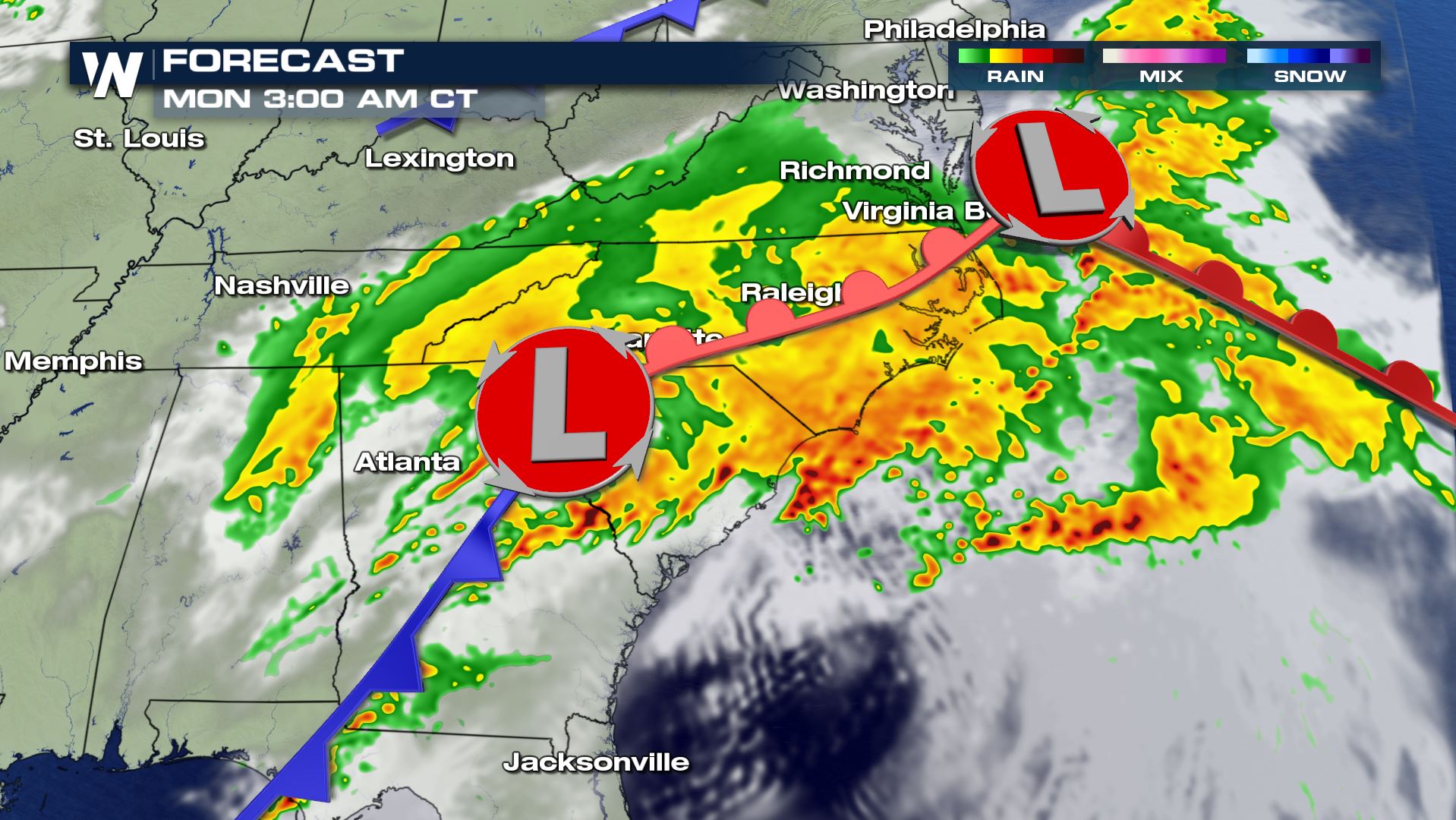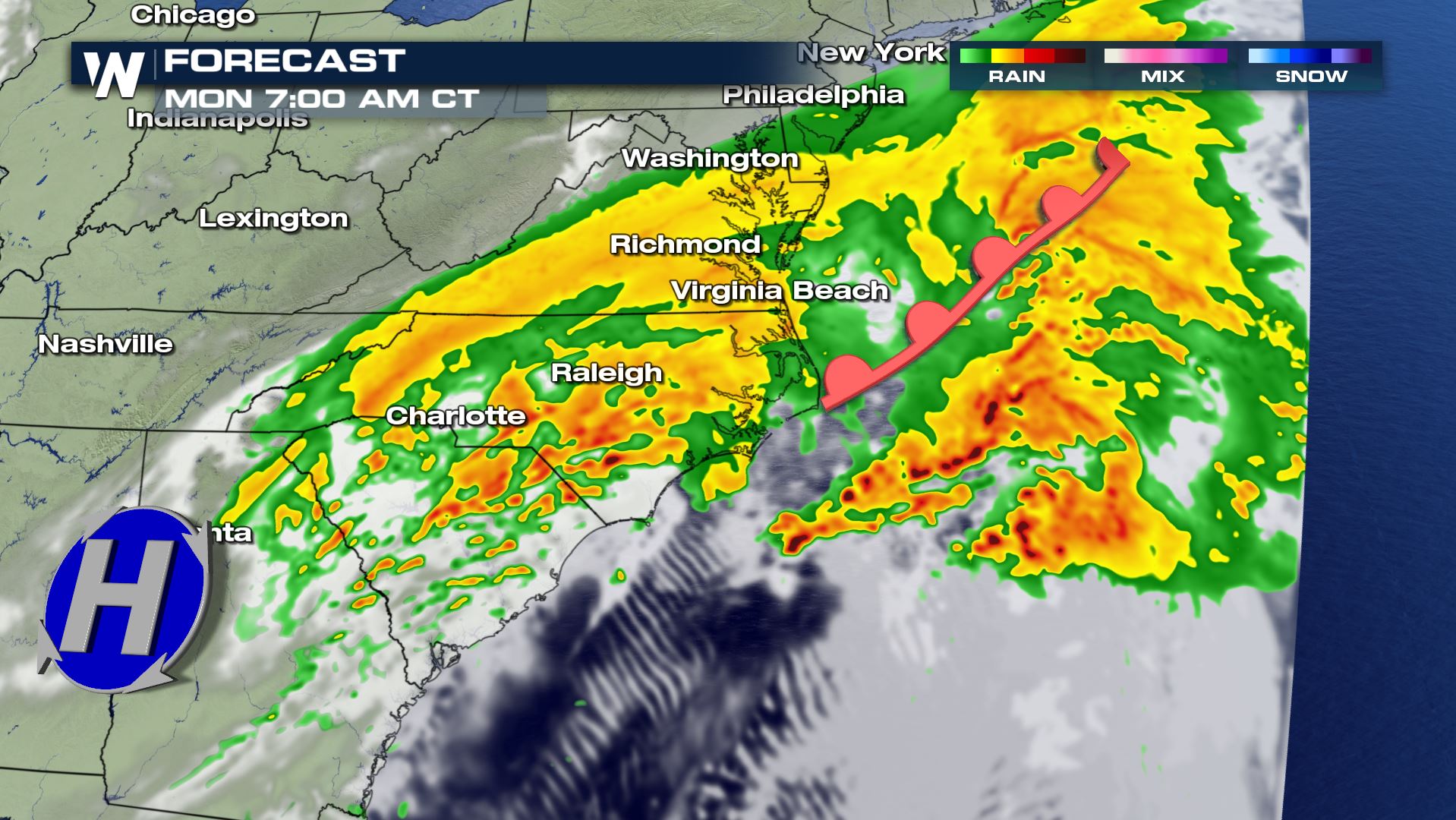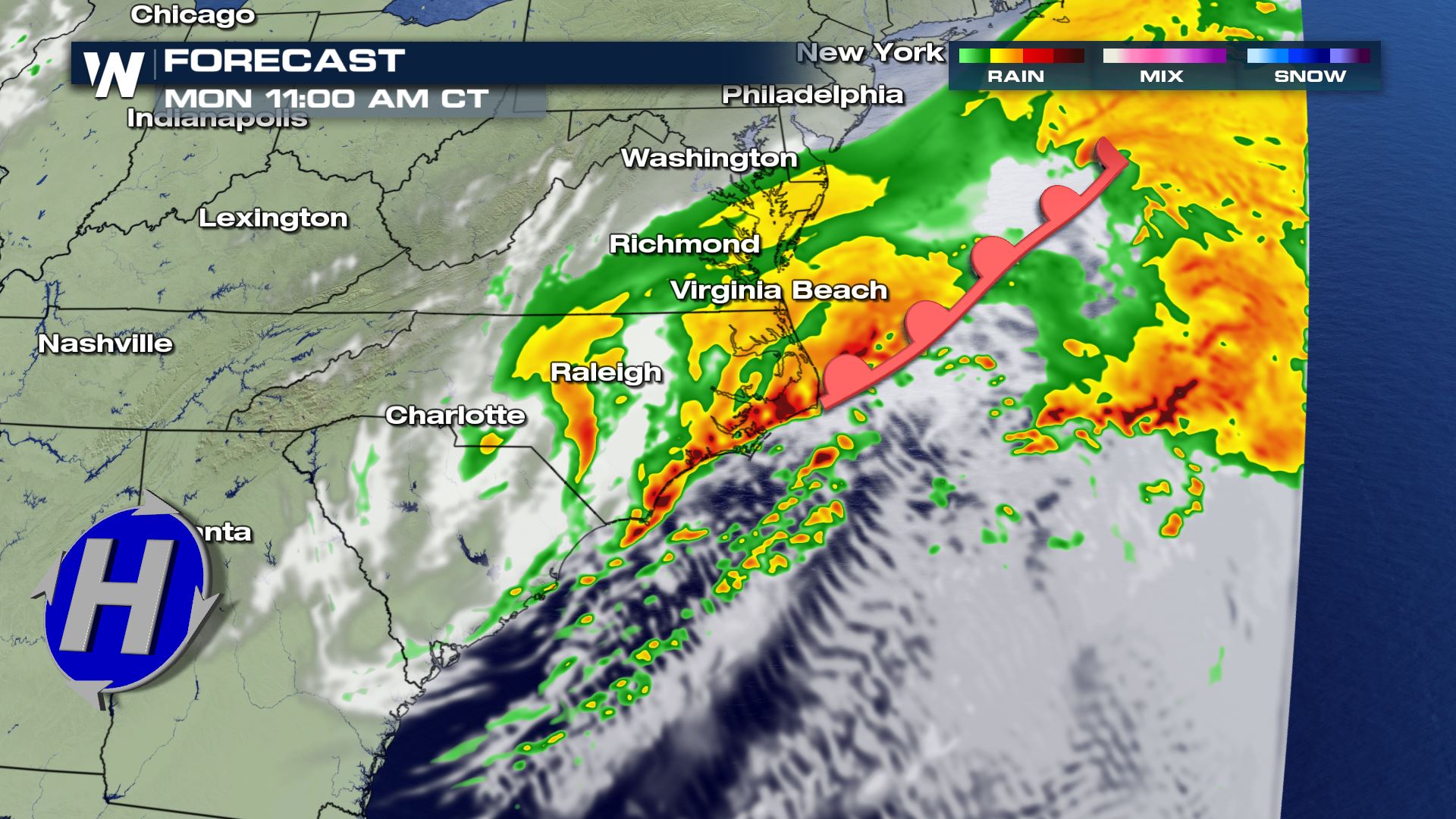 There will also be an abundance of moisture funneling northward from the Gulf of Mexico.  Dewpoints will be fairly high, in the 60's and 70's.  This will lead to the possibility of extremely heavy rainfall.  Rates could reach 2 inches an hour with some thunderstorms.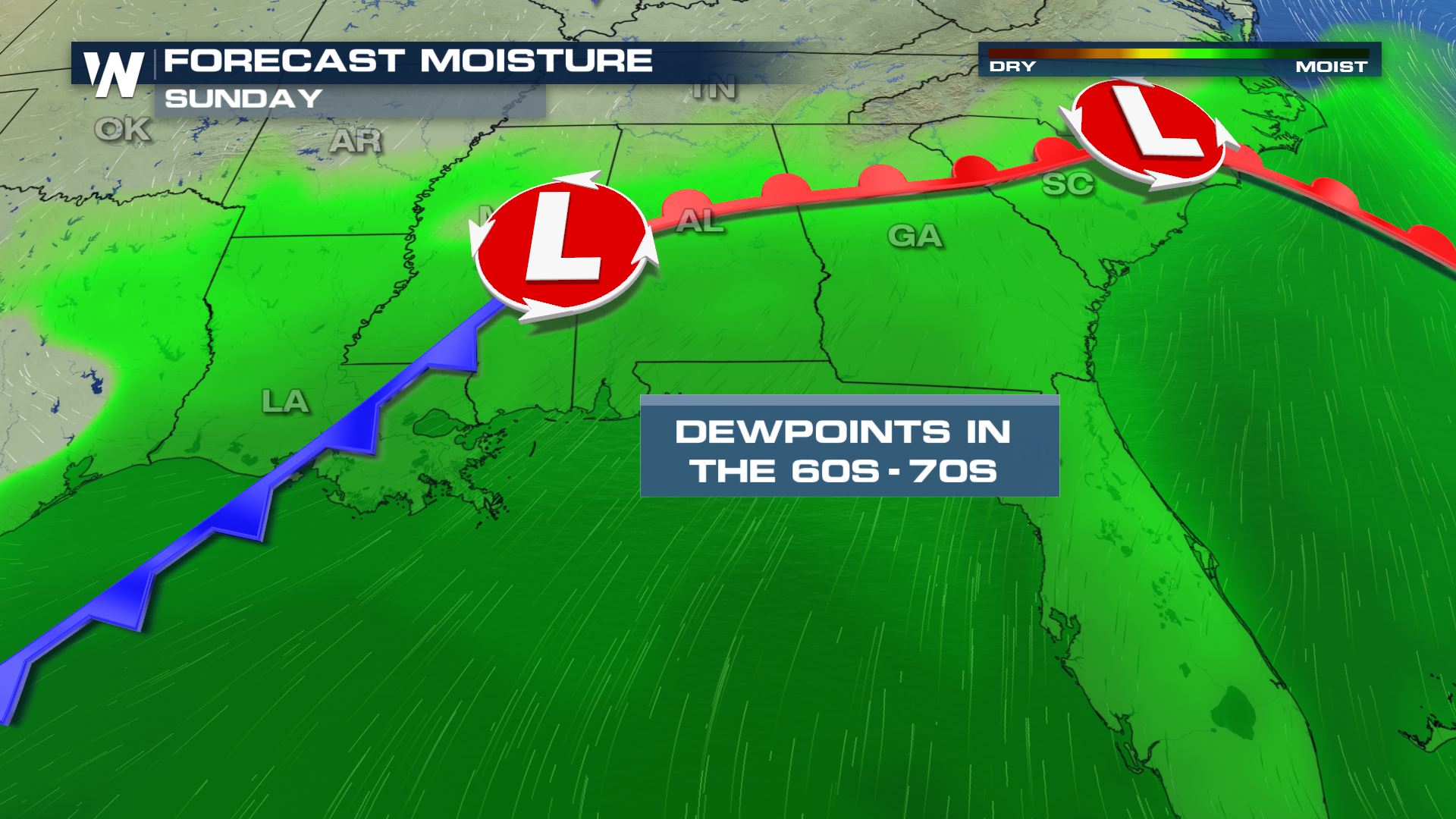 Flooding will be very likely in areas where heavy rainfall rates persist.  Parts of South Carolina, Alabama, and Georgia have the highest risk of flooding.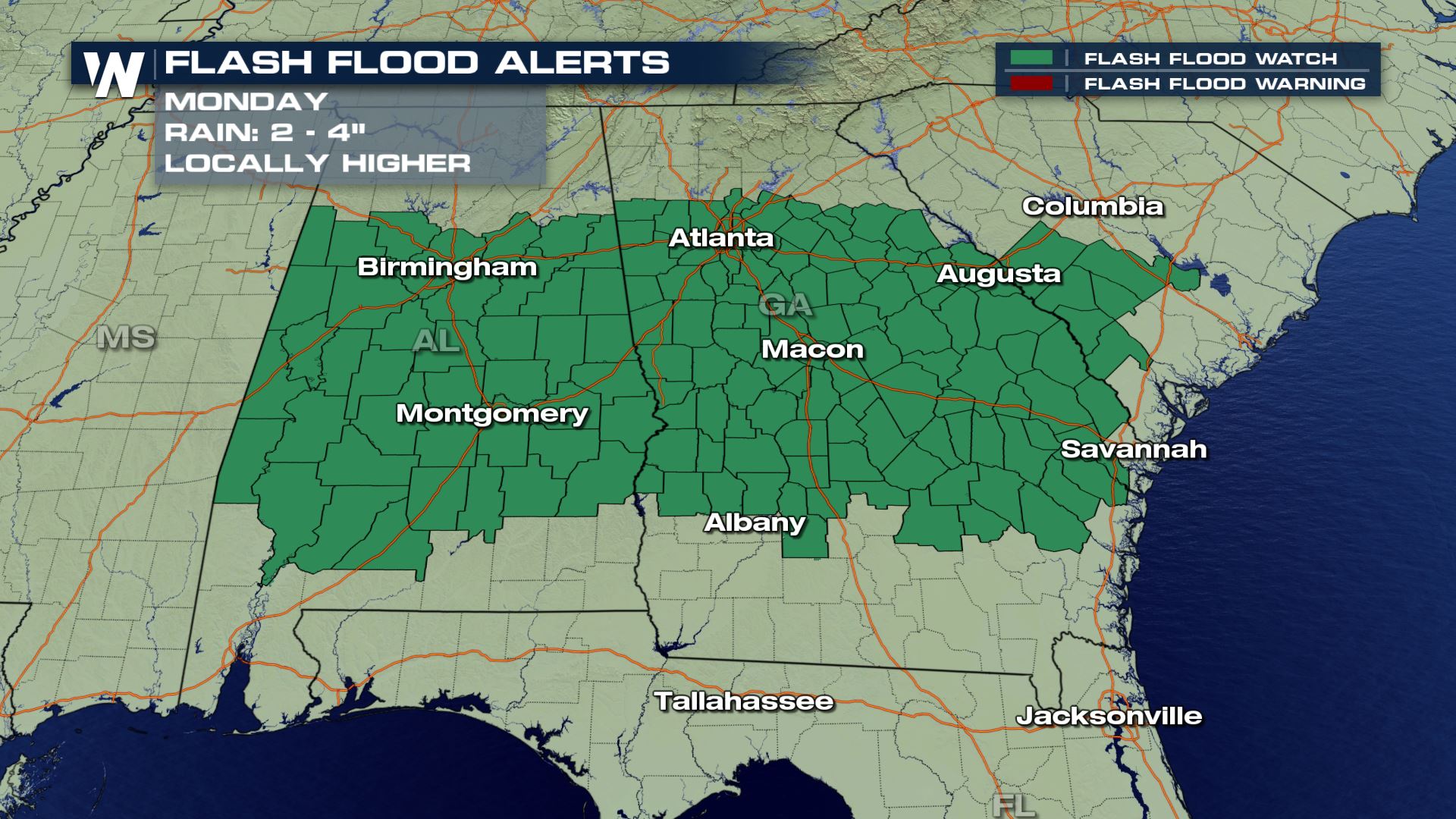 As the entire system moves eastward, severe weather threats will continue on Monday.  Severe weather outlooks have been posted, and are focused primarily on the morning hours.  By the afternoon, the cold front will have moved off the coast, and the severe weather threat will be over.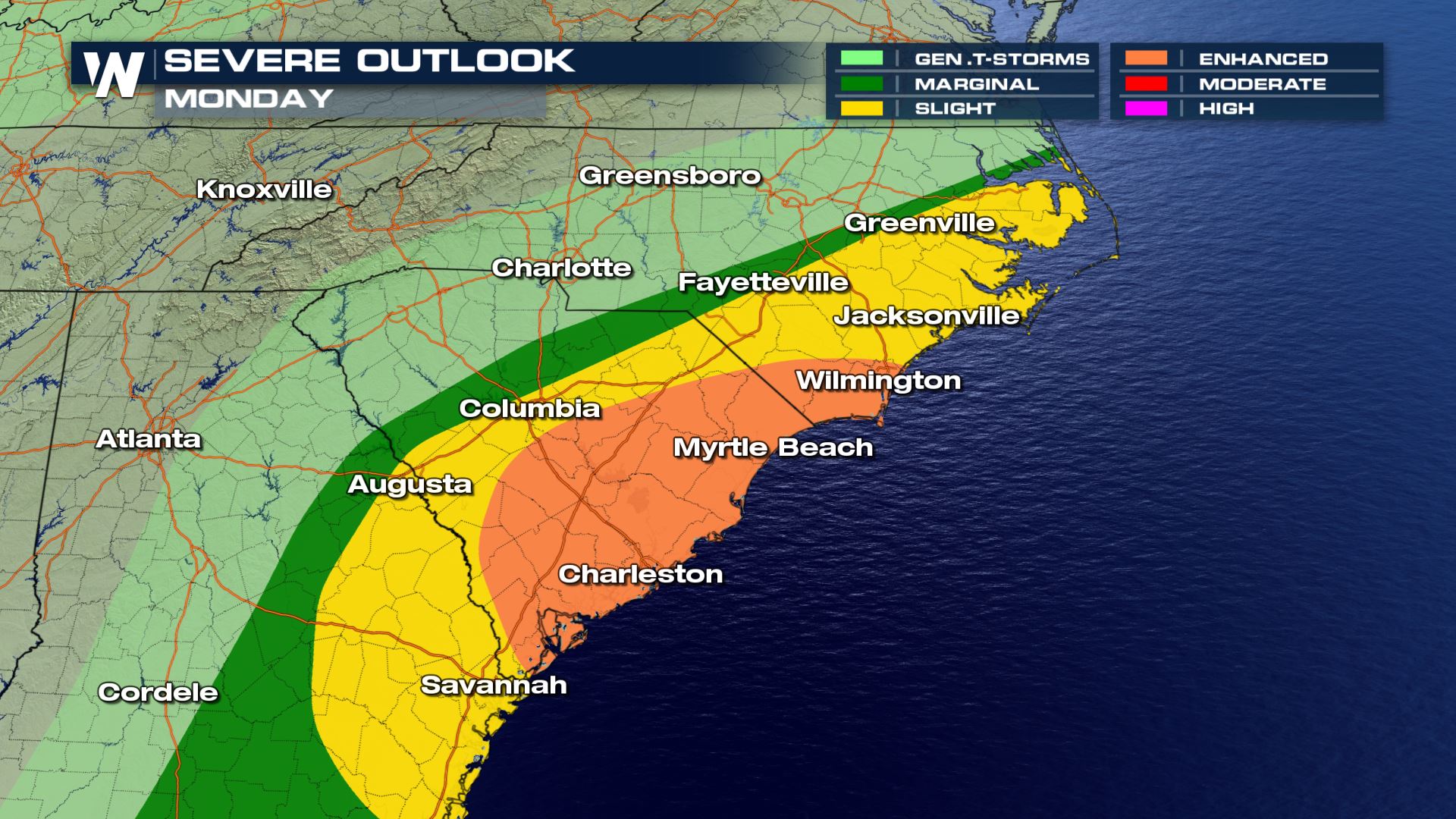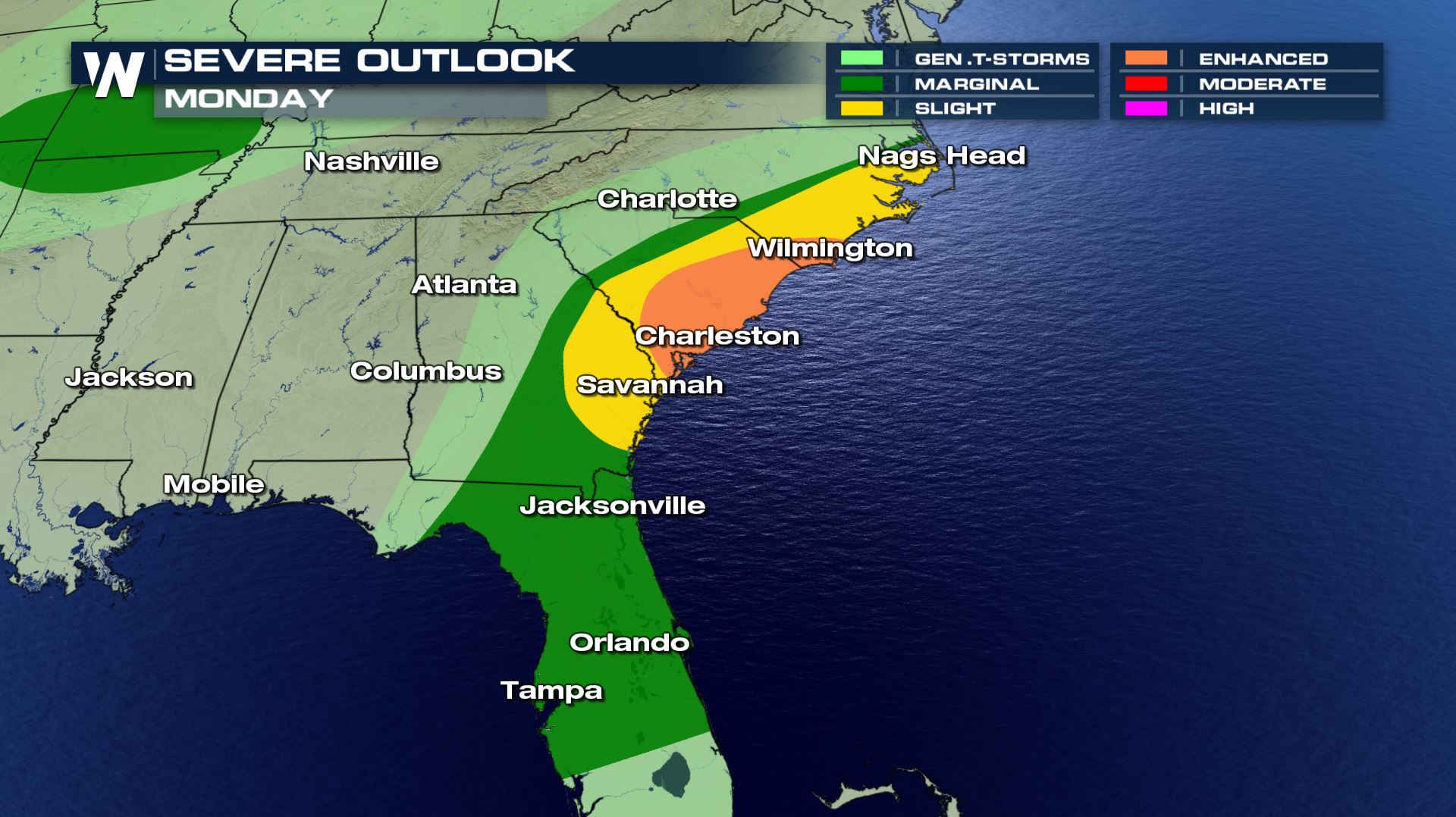 This is Dixie Alley in April, which historically gets us into the peak of severe weather season in this part of the country. It has already been a busy start to this year's severe season and it appears that it will continue today and tomorrow. Get yourself and your family weather ready before the storms strike. Plus, get your action plan in place as it will likely be unique with ongoing stay at home orders.
Related Story: National Tornado Count Above Average
Here are ways you can stay safe:
Monitor the latest forecast from the Storm Prediction Center and your local National Weather Service office
Develop your severe weather safety plan; where you will go, how you will get there, and how long it will take
Listen for a severe thunderstorm watch and/or a tornado watch once the storms are expected to form
Have multiple ways of getting severe thunderstorm, tornado, or flash flood warnings
Follow your trusted media source for further information
Follow information from these National Weather Service (NWS) offices within the severe risk area:
Highest Severe Risk Areas
NWS Atlanta/Peachtree City
NWS Birmingham
NWS Jackson MS
NWS Lake Charles
NWS Mobile
NWS New Orleans
NWS Shreveport
NWS Tallahassee
Next-Highest Severe Risk Areas
NWS Austin/San Antonio
NWS Charleston SC
NWS Columbia SC
NWS Dallas/Ft. Worth
NWS Greenville/Spartanburg SC
NWS Houston
NWS Jacksonville FL
NWS Little Rock