It just keeps snowing in Erie, Pennsylvania this year. On Tuesday the city picked up another 4.5 inches to bring the seasonal total to precisely 198.5" and that's a very important (exact) number!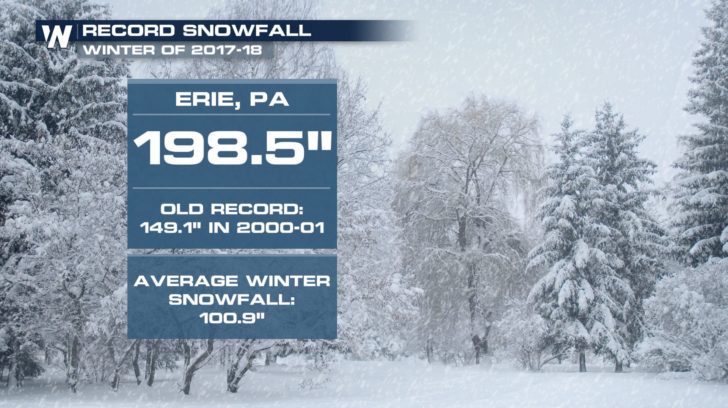 Erie, PA snow stats as of Tuesday evening, April 17 Erie has already blown way beyond its seasonal snowfall record of 149.1" by more than 4 feet! The city, which sits on the southeast side of Lake Erie, is in a prime spot for lake effect snow bands that can pile up (as you can see in this season's total) feet of snow. Now the city is within just 0.9" of tying a new record and 1.0" away from owning that record.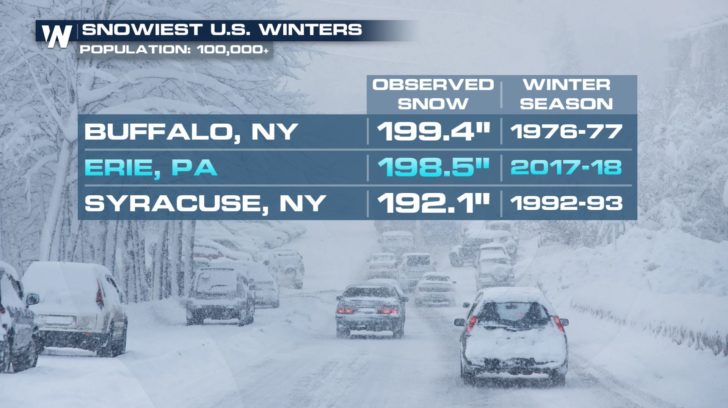 Erie, PA snow stats as of Tuesday evening, April 17 The city of about 100,000 people in northwest Pennsylvania may become the first American major city to see 200 inches or more in a winter. We're defining a "major" city as one with a population of 100,000 or more people. The current snow record for a city of 100,000 or more belongs to Buffalo, New York, which saw 199.4″ of snow in the winter of 1976-77. Erie gets the majority of its snow through lake effect snow, when cold winds go over the relatively warm waters of the great lakes (Lake Erie, in this instance), and the temperature contrast fuels instability that dumps localized heavy snowfall on places like Erie. The forecast? Erie may tack on a little bit of snow this week which could help steer Erie to the unwanted record.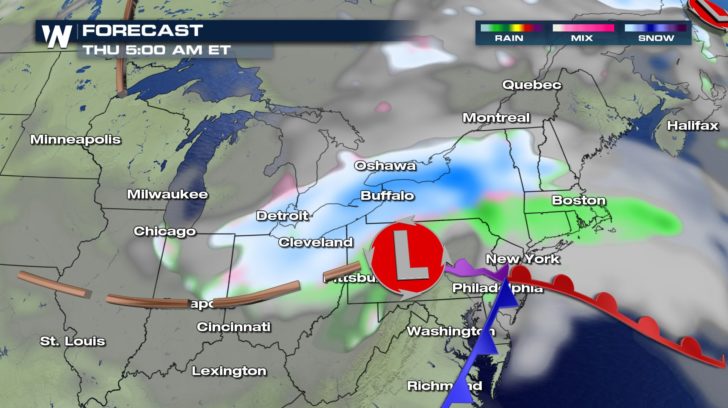 The forecast for Thursday, April 19 where blue shows snow and green shows rain.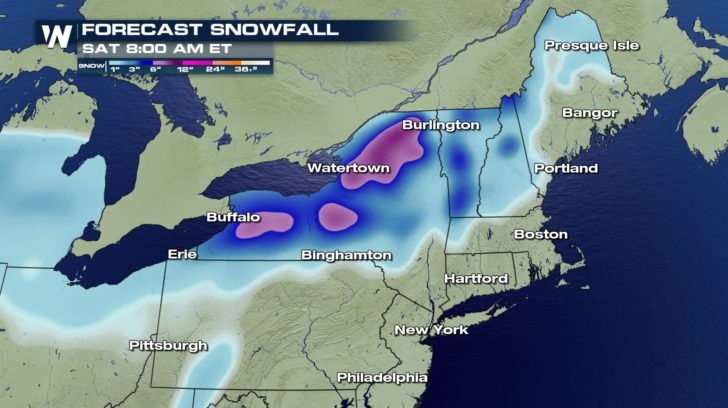 Forecast snowfall through Saturday, April 21 Keep an eye on Erie around 7 a.m. Thursday because that would be the next best chance for the city to break this record.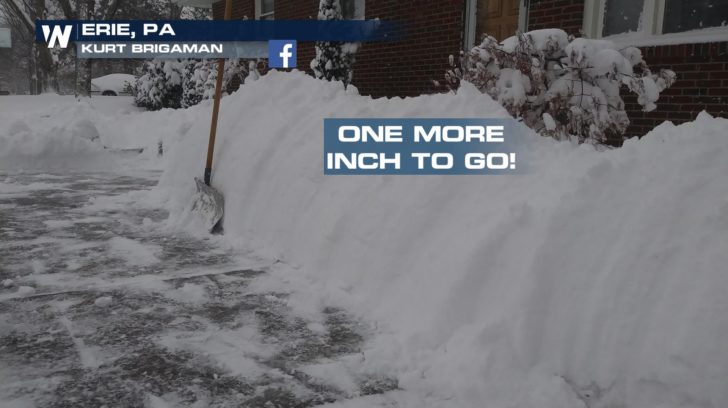 For WeatherNation, Meteorologist Steve Glazier